A strong and united group is seeking to return south Madison to its place as the epicenter of Black and brown culture in Madison, provide resources for future generations to thrive, and change the narrative about what it means to be a person of color in Madison.
Fountain of Life pastor Rev. Alex Gee, Centro Hispano director Karen Menendez Coller, Urban League CEO Ruben Anthony, One City Schools founder Kaleem Caire, Madison College president Jack Daniels and YWCA CEO Vanessa McDowell have set their sights on a renaissance in south Madison.
Gee, Menendez Coller and Anthony are creating new, state-of-the-art community and business centers set to open in the coming years in the neighborhood. Daniels led Madison College's move from downtown to the south side to provide the college experience to people who traditionally are left out of it.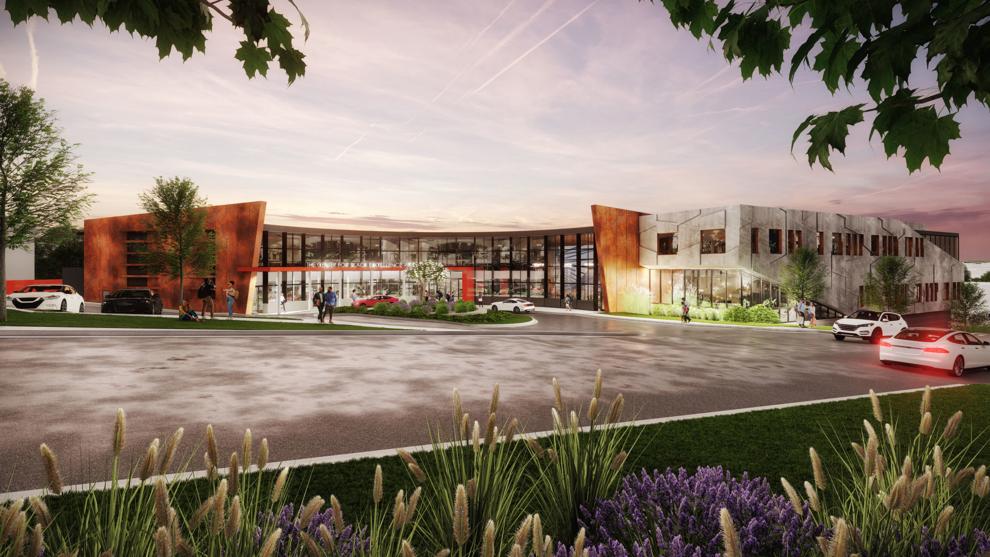 Meanwhile, Caire, who has a long history of pushing for students of color to get the same support and opportunities as their white peers, launched One City preschool on the south side, and has since expanded to a larger building to include grades 4K-6, 9 and 10 as of this fall. And McDowell is fighting to ensure that affordable housing is available in the neighborhood so that families don't have to fear displacement from gentrification.
McDowell, Anthony, Menendez Coller, Gee and Jessica Cavazos, president of the Wisconsin Latino Chamber of Commerce, will participate in an upcoming Cap Times Idea Fest panel at 7 p.m. on Sept. 14 at Madison College's Goodman South campus. Moderated by Valentina Ahedo, the college's south campus dean of students, the event will be an in-depth discussion about how these new resources are bolstering the south side and boosting neighborhood businesses and residents.
Each are dynamic leaders who have remained committed to serving the community despite facing racism, economic barriers, a pandemic and many opportunities to pack it in and quit.
And none wish to be known as spokespeople for monolithic communities of color. Their focuses, desires, strategies and perspectives are as diverse and unique as the populations they serve. What they have in common, however, is an unwavering commitment to their work and one another.
"The fact that I get phone calls from Kaleem, Dr. Daniels, Karen saying congrats is great," Gee said. "We understand that while we're not building the same thing, we are building the same town.
"These leaders have stayed in Madison because they believe in the community. That's what makes me proud to be named with them. When the cameras aren't rolling, they're just as committed."
Why now?
South Madison will soon be home to multiple culturally enriching centers, including the Center for Black Excellence and Culture, Centro Hispano's Calli and the Black Business Hub. All of the projects address longstanding needs in the community.
But the efforts to combat racial disparities in Madison, address educational achievement gaps, and foster opportunities for upward economic mobility for Black and brown people are not new.
So what's different now? What changed that allowed for such widespread financial support for each of these spaces?
"I really think that's a question for the white community to answer," Gee said. "It's for the white philanthropic business community to answer. It's not like we pitched a different story. Maybe it was the pandemic and what they've seen with their own eyes. What they saw COVID-19 do to the Black community, watching what's happened to unarmed Black people, to unarmed Asian people.
"I think something inside them said it's time we listened to Black people explain what Black people need."
Gee said he is saying the same things now that he has for years. In 2013, he wrote a Cap Times cover story, "Justified anger," calling out Madison for failing its Black community. But he believes the white portion of his audience is listening more closely than in the past.
"I think they decided to be quiet for a minute and let us speak, and that made a difference," Gee said. "I've been around long enough to remember when organizations said, 'I'm sorry, I've already given to south Madison,' which was really code for we've already done our Black giving."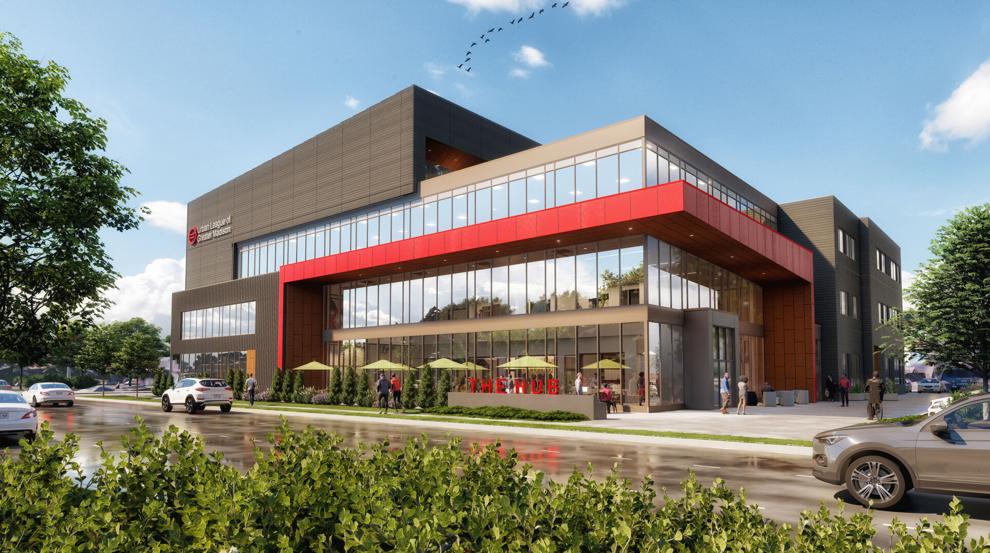 But now, Gee said, organizations are willing to put the money down on places like the center.
In early August, for example, the Green Bay Packers gave $250,000 to the center, the first grant the Packers have ever given to a Dane County organization.
"As the Packers Foundation continues to grow its impact grant program, we've been looking for ways to engage with communities outside of Brown County," said Marcia Anderson, a member of the Packers' executive committee. "We learned about how transformative this center will be for the Madison community, and we are very excited to support the project.
"Having a place to come together so we can celebrate and nurture Black culture in Madison will be an incredible resource for the Black community in Madison and beyond," Anderson said.
Karen Menendez Coller also believes the pandemic contributed to the willingness of people to address disparities laid bare during COVID-19.
"With everything going on in the world, this is the tipping point with a lot of things," Menendez Coller said. "It's almost like how the Race to Equity report was a tipping point. Everything with COVID-19 highlighted what we already knew. For me, I think that ramped up the commitment to get this done."
The Wisconsin Council on Children & Families' (now called Kids Forward) 2013 Race to Equity report showed how Dane County has some of the worst racial disparities in the country in education, employment and incarceration rates. 
The Urban League's Anthony said the Black Business Hub, which will provide resources to Black businesses, got off the ground quickly because of new levels of community support.
"People said that if we want to be inclusive and promote wealth-building, this is a place we can do that," Anthony said. "There's been underinvestment in African-American or brown businesses in south Madison. A lot of times African-American and brown people have been on the sidelines looking in when development is done."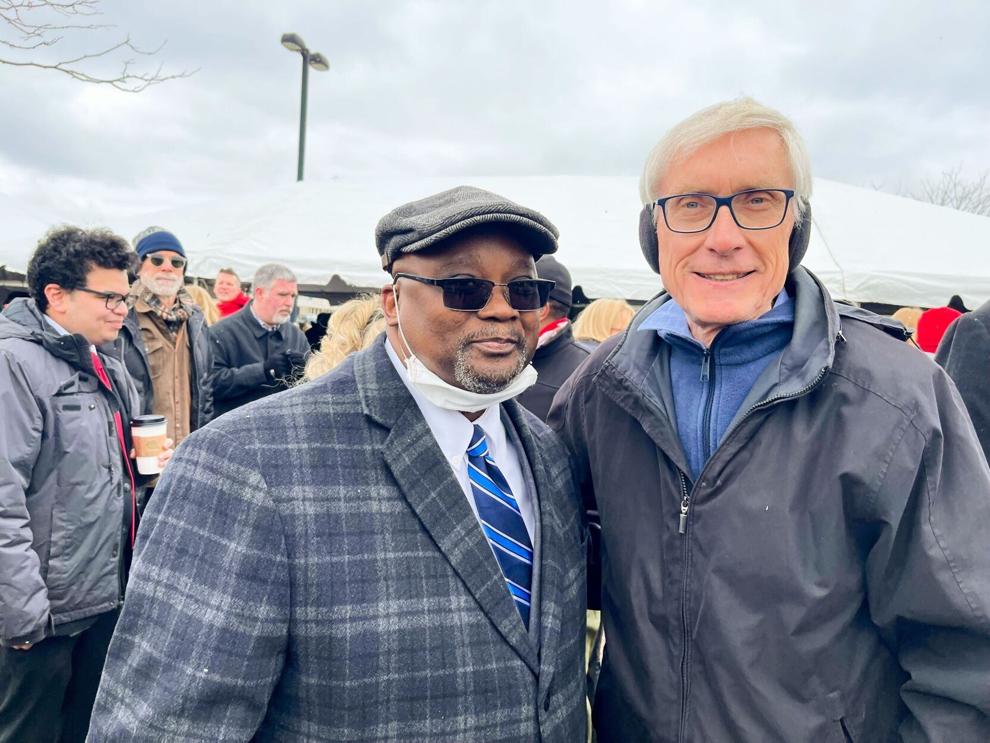 Anthony believes Madison College moving its campus to the south side is another big factor as to why these changes are happening now.
"We've got to give credit to Jack Daniels III for having the courage to move Madison College to south Madison," Anthony said. "That was a signal not only to us, but to those who wanted to invest in south Madison, that it was OK."
According to Anthony, it started a chain reaction.
"It was like a relay race," Anthony said. "He handed the baton off to the Urban League. We handed it off to Gee, to Karen. Each of us has a role to play."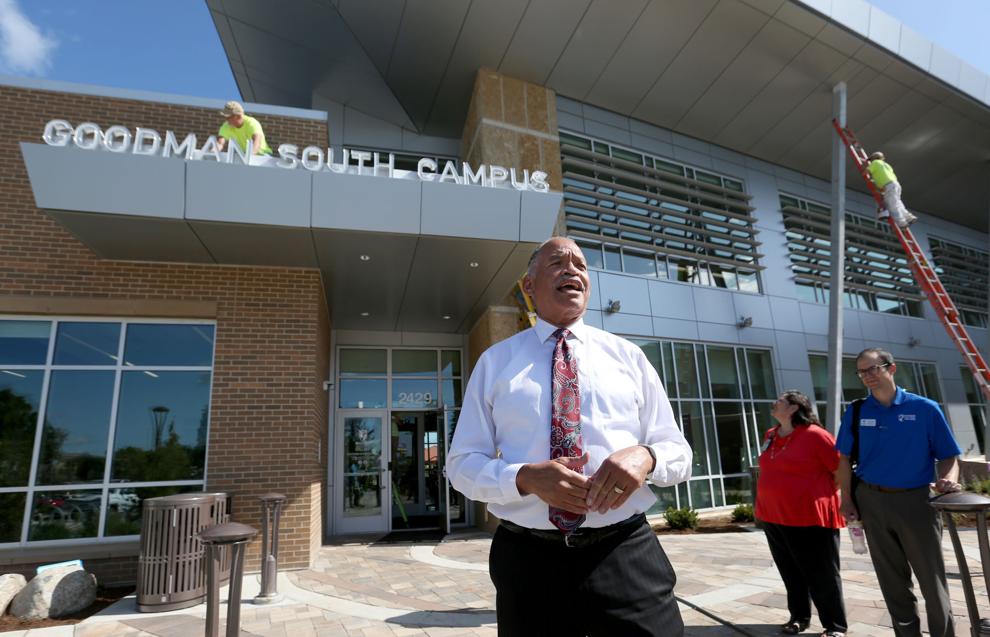 'A lot of energy' in south Madison
Madison College president Daniels always appears to be sauntering when he walks. He smiles widely, and his confidence and swagger come across whenever he speaks.
Daniels' confidence and will are what, in Anthony's opinion, have sparked the south-side renaissance.
Daniels envisioned constructing a new Madison College location that would replace the school's former presence in Villager Mall, and bring students who attended the school's downtown location to the new campus. It would also draw Black and brown students to a college that would be down the street from where they lived.
"The question for me has always been, what is the need and how can we serve the need?" Daniels said. "That was the impetus for going forward with the new campus."
Goodman South Campus opened in the fall of 2019 to become a gateway to south Madison. It was strategically located to be close to community resources and is one of the first things people see as they exit the Beltline into south Madison.
The 75,000 sq. ft. state-of-the-art building caters to approximately 1,600 students per year and is also home to Madison Metropolitan School District's STEM academy, which offers advanced learning and college credits to high school students.
"The day we opened… we had students coming in from all areas of the community," Daniels said. "They were so glad to be able to access education in their own community because many of them didn't come up to Truax (Madison College's main campus). That's one of the reasons we have the STEM academy here."
The building itself cost $25 million and was funded entirely with private donations.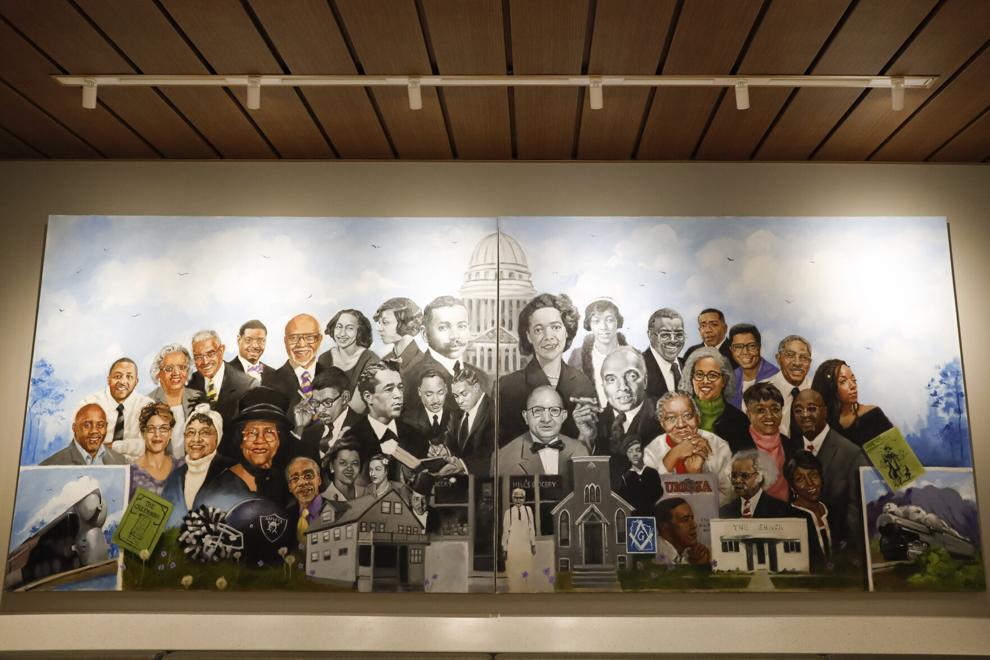 "There's a lot of energy happening in south Madison," Daniels said. "Folks are seeing we can invest in south Madison. It's not just for the investors themselves, but for the community. It's understanding what the self-esteem is of the community and I have seen that self-esteem raised because of this building."
For Daniels, the renaissance of south Madison is all about relationships.
"Are we meeting our expectations? Yes. But we need to grow. The best way to do that is to have strong partnerships in the community," Daniels said. "We talk about all of the projects going on like Centro Hispano, Alex Gee's Excellence Center, the Hub…the YWCA has a great program down on Park Street. There's a great synergy among all of those leaders. We partner with all of those projects. It shows a unity of purpose and of caring about the community."
On Aug. 30, Daniels attended a luncheon at the grand opening of One City Schools' new location. He has also worked closely with Gee, Anthony and Menendez Coller.
In fact, inside the Goodman South Campus building is a mural celebrating the history of Black Madison. Gee, Anthony and Caire are on that mural.
"I've had the pleasure of working with these leaders for 10 years," Daniels said. "I have seen their commitment grow and grow."
One City: A vision for Madison's future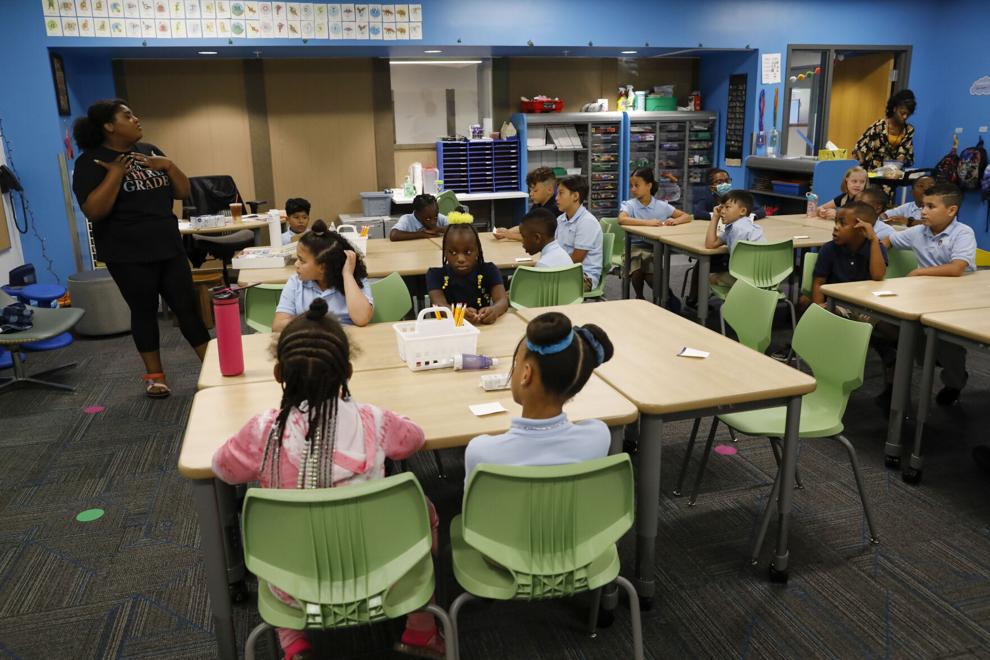 Caire is driven to ensure that students — particularly kids of color — have a nurturing environment along with high performance standards.
One City Schools initially opened on the south side but has relocated to a new building in Monona to accommodate its growth; it eventually will offer the full 4K-12 grades. The new building cost approximately $36 million and Caire said they are still fundraising to cover the remaining $15-16 million.
One City is full of new, cutting edge technology such as a robotics lab and sprawling interactive learning spaces. The new school also features a large kitchen and cafeteria where students will have healthy, free meals.
Caire said the school has rigorous, high academic standards for the kids as well as unflinching standards for behavior. Passing kids along from grade to grade is something he said happens in mainstream public schools but will not transpire at One City, a public charter school.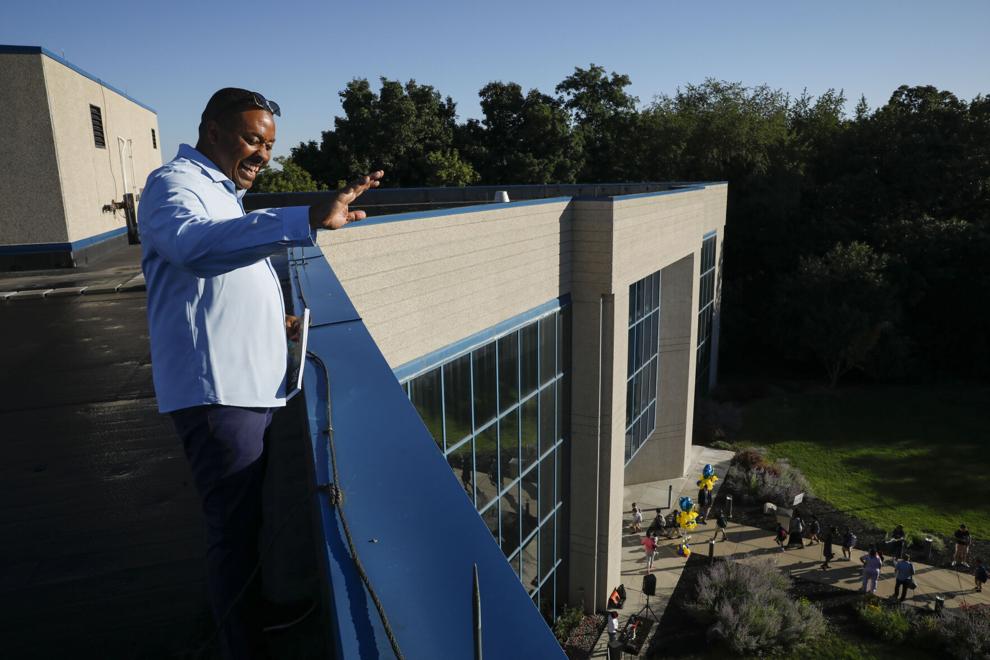 "People will see Black and brown kids can learn and perform at the highest levels and go on to college in ways we haven't seen before and then on to careers," Caire said.
He said it has been a long and difficult process to take One City from its infancy to the expansion. One City's opening in 2015 was controversial because some did not support charter schools in Madison, seeing them as a threat to public school funding and quality. But Caire withstood the pressure and grew community support.
One City has implemented longer school years, longer school days and four day work weeks for staff in order to make One City more effective.
"If you want to come to One City, our job is to get you ready for the rest of your life," Caire said. "So far we have not had kids slip through the cracks. We have a lot of kids who were tough at first, but if you saw them now, you wouldn't know it."
'The stars started aligning'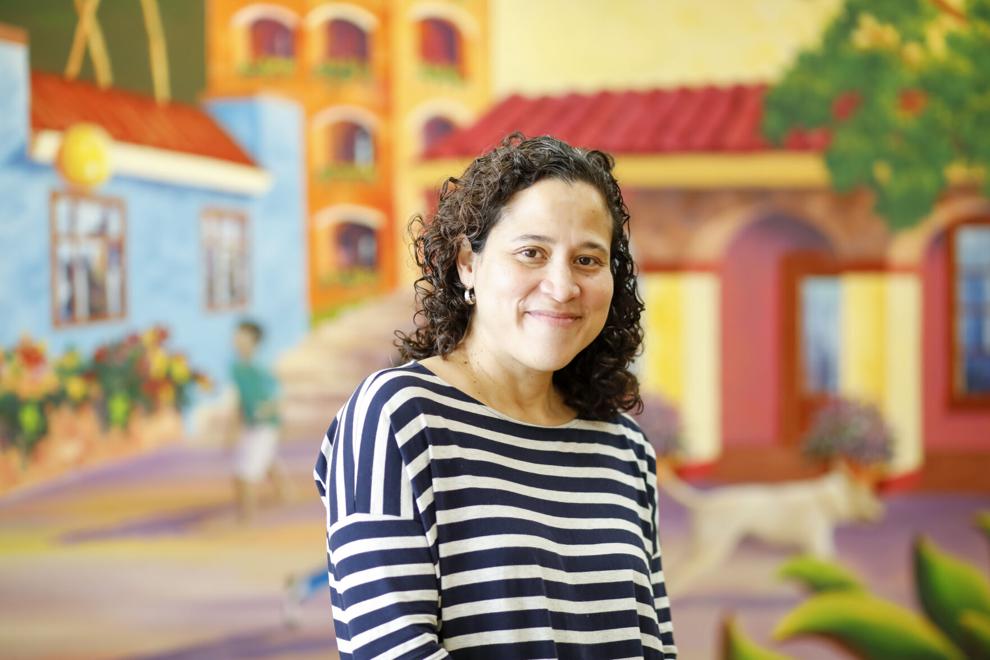 Centro's Menedez Coller has fought to ensure that the Latino community in Madison is not left behind. According to data from the Wisconsin Department of Health Services, Latinos are the second largest and fastest growing racial and ethnic minority population in the state.
Centro Hispano, which has operated for more than 20 years out of its offices at 810 W. Badger Road, is expanding to meet the needs of this growing population.
The pandemic exposed some of the issues Centro's current building has in terms of ventilation and enough space for staff to work comfortably. The new building, Calli, which means house or home, will solve those issues, but the most important work will happen after the center is built.
"It's a silver lining at a time that has been awful," Menendez Coller said. "I'm hoping this is not the end (of Centro's public support). I hope people don't contribute to these places and then nothing else. I hope we're included at the table in this city."
Calli came together quickly. She said they began to conceptualize the new building over the past two years and have already raised over $11 million, including a recent $1 million donation from CUNA Mutual Group's Foundation.
"The fundraising really picked up last year. Over the past 10 years at Centro, we have spent a significant amount of time building funding partners and finding organizations and individuals who are invested in Centro," Menendez Coller said.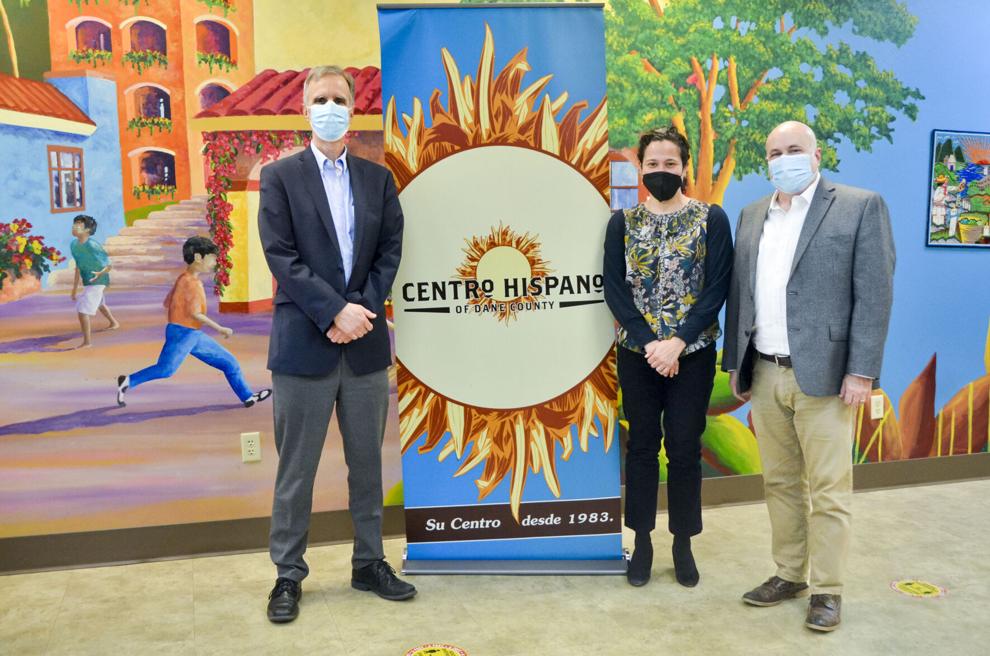 "All the stars started aligning and we built the relationships we needed to and were able to seize the moment when we had it."
Like many of the dynamic community leaders in Madison, Menendez Coller has stayed in town as opposed to packing it in and moving elsewhere. The racism and disparities have not always made it easy. But Menendez Coller said this is a community worth fighting for.
"It's been hard, honestly," she said. "The hope is that things can be different for our families here than in other places. There's so much potential here. But we need to slow down and value each other. There's so much to fight for in this state. Centro is my home. If I didn't have Centro, I don't think I would have stayed."
On Sept. 28, Centro Hispano will host an event where details and renderings of the new space will be revealed at 4 p.m. at the current Centro Hispano offices.
"We've been dreaming about this in the community for a long time," she said.
'The need for a cultural home'
Gee hopes the Center for Black Excellence and Culture will be a place for Black people from all walks of life to come together and have a place to be themselves. Madison has a dearth of places where Black people can enjoy Black entertainment, music, art and culture, he said, and that is one of the principal reasons the city has trouble keeping Black talent.
"It's addressing the need for a cultural home. Any thriving city has a performance district where there's dance, music and drama. We don't have that here."
The stories in the media that are often told about Black people in Madison, Gee said, are all about how needy the Black community is; how broken this or that in the Black community is; and how the Black community needs to be fixed, helped, pandered to.
"It doesn't speak to the long legacy of the contributions of Black people not only to the city… but nationally and internationally," he said.
The Center will be a place where stories of Black contributions and cultural richness will be told. And it will be a place Black youths can be nurtured by a multitude of successful Black people, he said. 
"Black people have influenced music, art and education. To only think of Black struggles and crime in the last few decades is so demeaning. Our story is too vast to only be told in February," he said.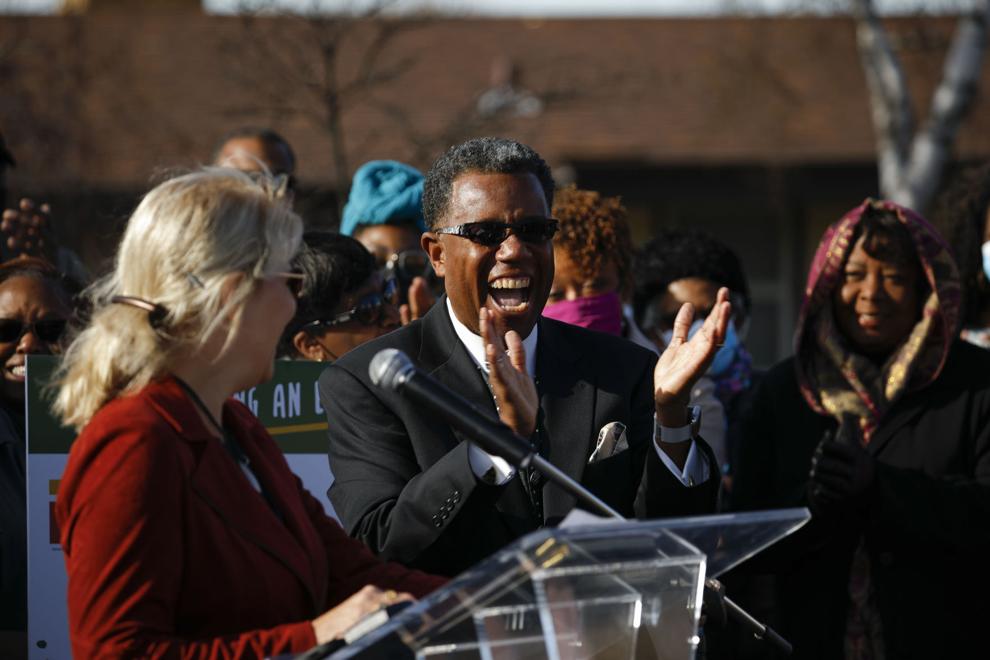 "This will be a space for our children to see and mingle with Black professors and scientists. They'll see that there are so many people in those areas who look like them. We have to strengthen the broader community by understanding we are not a pejorative community. We have excellence, despite everything we have gone through."
Turning that excellence into economic power and upward mobility will be functions of the Urban League's Black Business Hub.
The Village on Park, more commonly known as Villager Mall, is being redeveloped. The Hub was one of the centerpieces of the blueprint for the redevelopment, part of the first wave of projects that will reconstruct how the south side looks.
Like Centro's new building, the Hub got off the ground quickly. It was pitched as a concept in 2020 and was already celebrating a groundbreaking event by April 2022. Small businesses and businesses of color were hit hard by the pandemic, increasing the need for a space such as the Hub.
Black businesses of all shapes and sizes will be able to find resources to help with their finances, community connections, technological capabilities, business models and infrastructure at the Hub. Some of the early tenants who have signed on include the Wisconsin Economic Development Corporation, the Wisconsin Women's Business Initiative Corporation and Exact Sciences, which also contributed $500,000 to the Hub.
"We need to make the infrastructure when you enter the city on the south side look more presentable," Anthony said. "I think this facelift will cause a greater sense of pride not just in south Madison, but for folks in this region.
"This is a place Destination Madison should promote as a destination people may want to visit."
Staving off displacement
YWCA's McDowell remembers what it was like to grow up in south Madison. She was a cheerleader for the vaunted Southside Raiders football team. Maybe she even learned a couple of chants that helped her develop into one of Madison's top party deejays, DJ Ace.
The neighborhood McDowell remembers was the epicenter of culture for people of color. Today, she looks around and sees plans for the cultural centers for people of color, but just has one question: Where exactly can the people of color live who are being served by those places?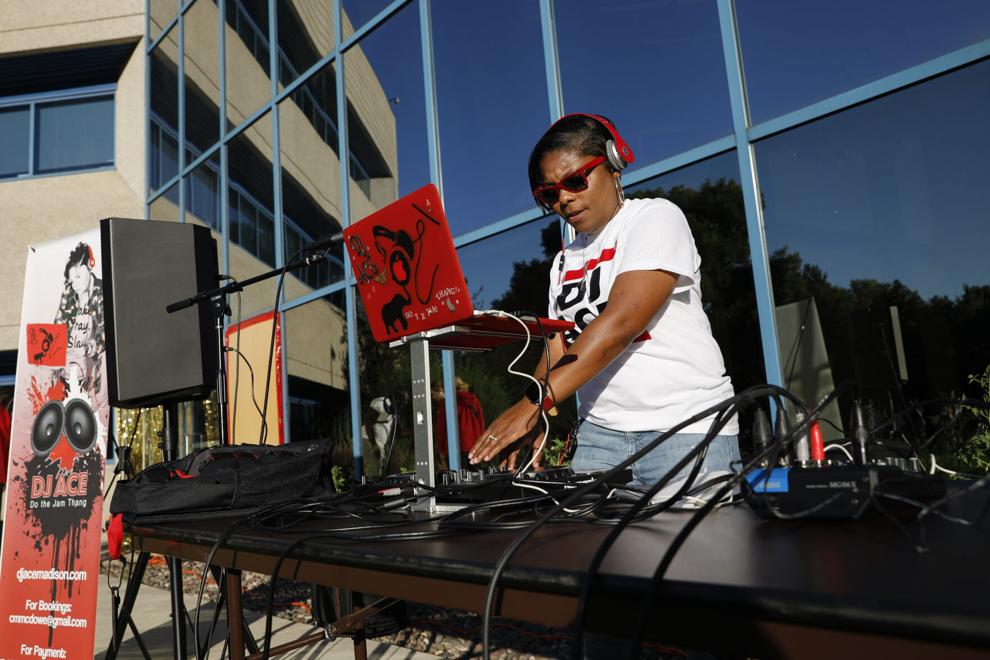 "It's definitely changed," McDowell said. "When I was younger and growing up, south Madison was where our Black culture was. Where our church was….Before the Boys & Girls Club was the Boys & Girls Club, it was called The Center and we would all hang out there. It was a vibrant place for the Black community. We have Juneteenth and the Block Party every year. It was a space for us in a city where there weren't a lot of Black people.
"With gentrification, that space is being taken from us."
McDowell wants to ensure that housing development on the south side continues to benefit people of color and not city-driven interests that, while well-intended, seem to end up displacing people who can no longer afford to live in their community.
"One of the things that's missing in some of these plans is the housing," McDowell said. "If people of color have been displaced to the outer limits of Madison, it's going to be possibly harder to get to these places. We have to be more intentional to bring the Black and brown community back to south Madison so they can use these resources."
McDowell runs a program called Madison Roots, a team of Black investors who want to deliver generational wealth to Black families through home ownership.
But McDowell has found that attempting to buy the houses for their program has been difficult.
"There's investors who come in and are buying commercial and housing properties," McDowell said. "That's one way people are being displaced who can't afford to live in the area anymore."
Madison Roots is "building Black wealth and ownership and trying to buy homes. But we get outbid by these investors who come in and buy these houses and properties. They go to the highest bidder, which usually is not us."
McDowell said it is clear financial hurdles are hurting Black and brown communities. Those dollars, according to her, are needed so that people have money for housing, business ownership and entrepreneurship.
More on the way
In addition to these high profile buildings in the works, there are other changes coming to the Park Street corridor that will add to the neighborhood culture, housing and economic development.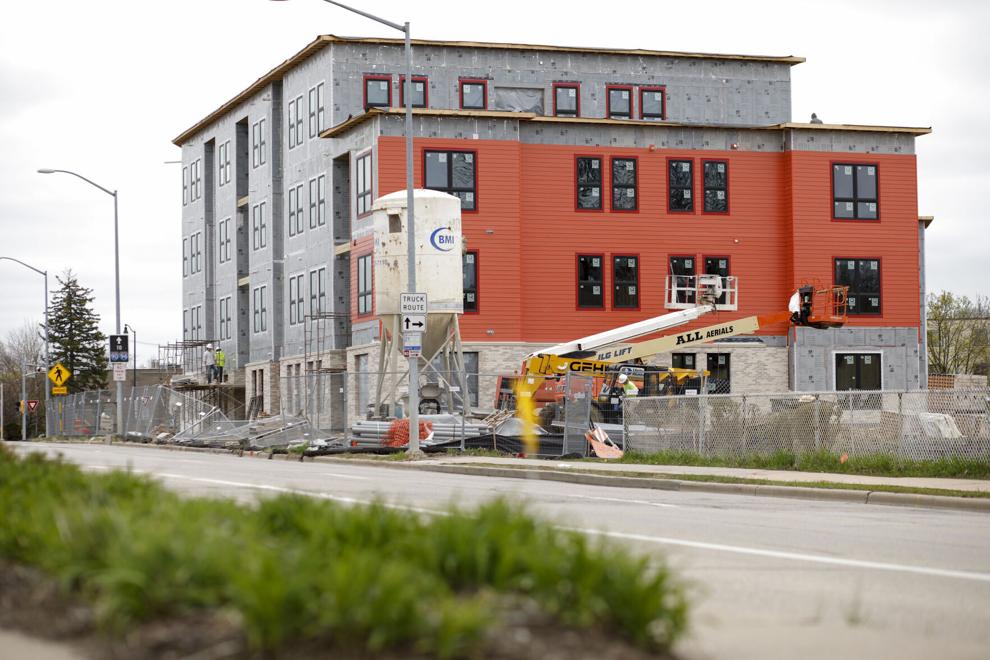 Bayview, at the other end of South Park Street, is doubling the size of its community center at 601 Bayview to 12,000 square feet. The remodeled center, which will open in 2023, is part of a massive redevelopment of Bayview, which includes the demolition of existing apartments and construction of a number of new buildings. New apartments are set to open this year and the townhouses will open in 2023 and 2024.
Additionally, Mt. Zion Baptist Church, 2019 Fisher St., plans to construct a new 40,000 square foot Community Life Center on the south side. The Boys & Girls Club of Dane County is expanding its 2001 Taft St. location to include a fitness center. Meanwhile, BGCDC is also leading a project to open a new skilled trades training center, the McKenzie Regional Workforce Center, at 5225 Verona Road, aimed at youth of color.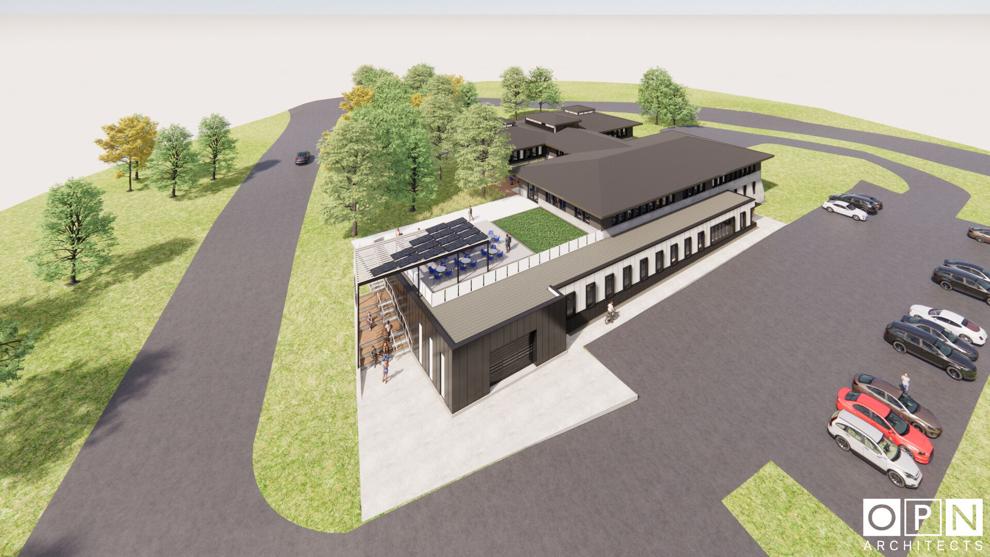 Another development project at 1402 S. Park St. will bring 150 affordable housing units and 24,600 square feet of grocery space to the area.
All of these developments, community centers and organizations are dedicated to once again seeing south Madison as a hub of culture and possibility in Madison.
"That's really our mission," Daniels said. "The key thing is to do what we can to make the community grow and feel good about themselves."
Editor's note: A previous version of this story listed the incorrect title for Jessica Cavazos.