Madison BCycle, the city's urban bike share program, is working to resolve e-bike electric motor and docking issues after customers complained about safety concerns.
With the city of Madison and Trek Bicycle Corporation, BCycle has provided riders with rental bikes at a small fee for over 10 years. BCycle manages a fleet of 350 bikes stationed at 45 locations across Madison, all of which feature an electric assist motor for greater accessibility. 
BCycle recently confirmed that the electric assist on some bikes can fail when customers attempt to engage it on their ride. Though the feature makes cycling less labor-intensive for most users, the company claims electric assist malfunctions "(do) not compromise the safety of riding e-bikes."
General manager Helen Bradley said the company plans to address the issue within two to three weeks.
"We've communicated to our riders about issues that we are currently addressing, and steps they can take to report these issues to us directly," Bradley wrote in an email. "Our entire BCycle team is committed to addressing any issues that affect our e-bikes and riders."
More 'wear-and-tear'
Ken Fager, 39, says he's been dealing with e-bike issues all year and has contacted support "nearly every day" to report an issue.
"The motors have worn out so that when you go over bumps, they stop, they halt or they just shut off entirely," Fager said. "It took me three or four bikes to get home (Monday). And that's unfortunately par for the course for using the system."
Fager has commuted via e-bike from the Capitol Square to his job at Van Hise Hall at the University of Wisconsin-Madison nearly every day since 2014. He currently ranks among the top 10 Madison BCycle riders by miles traveled. BCycle was fairly reliable before this season, he said, but has been "perpetually bad" since March 2022.
Fager has had problems docking his bike after a ride. E-bike docks often fail to register returns, he said, and continue to charge him for ride times "in the thousands of minutes," resulting in $50 to $100 charges to his account.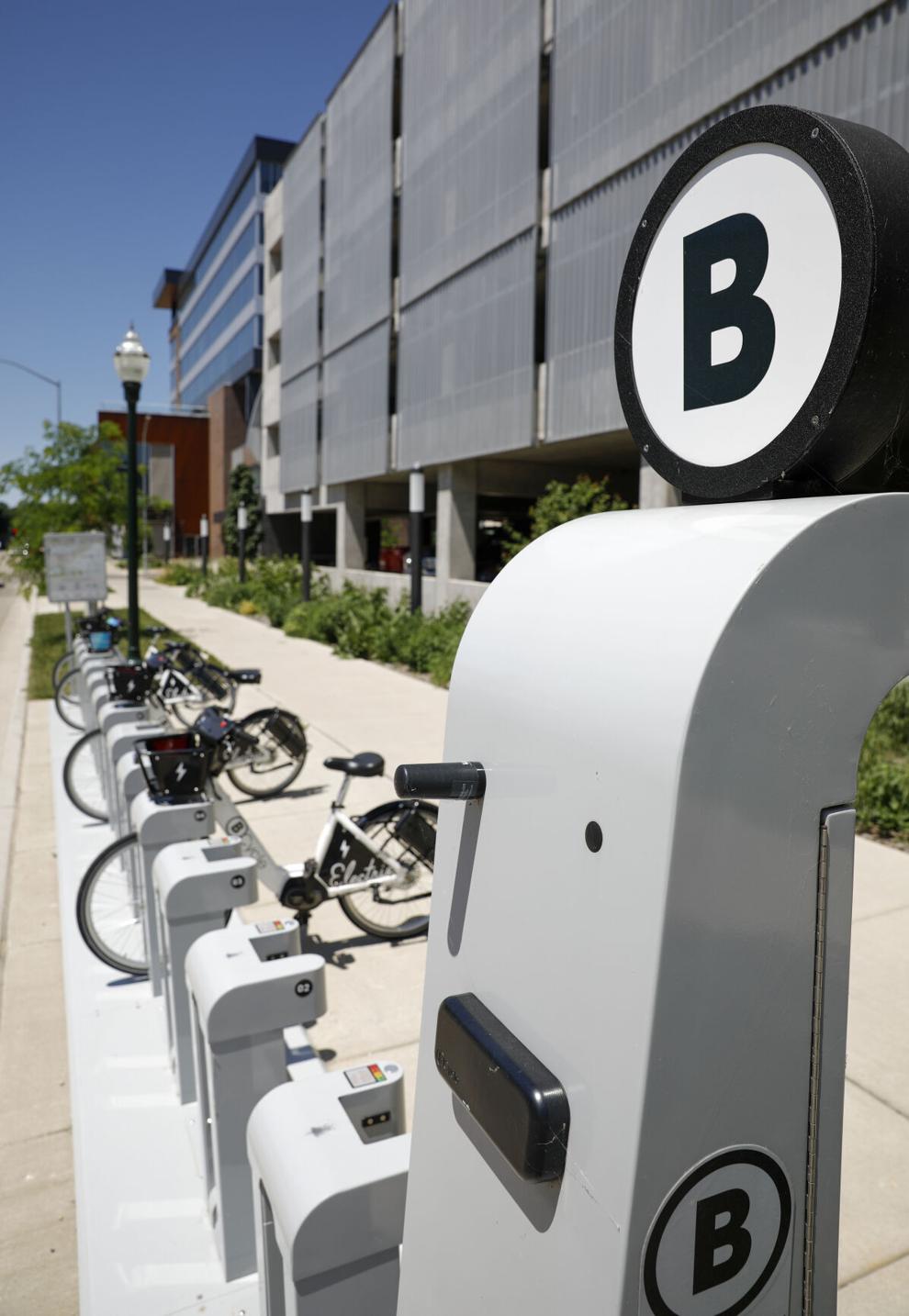 In an email, BCycle promised to "refund any error charges that come as a result of an e-bike bike not properly checking in." Fager confirmed he was reimbursed each time but added that he still has to call tech support and find an alternative dock each time a bike fails to dock.
"I had to put their support number in my phone, like save it in my phone because it got that bad. I was texting them every day, calling them every day trying to get about the city. I would get stranded," he said. "It's unreliable, and it's frustrating."
Last week, the chain on his e-bike broke while he was riding, and Fager posted a photo to Instagram. BCycle apologized but claimed this was an isolated incident. 
"I almost got hit by a car," he said. "It took a life-threatening event for them to even respond, and even then, it took a couple of days."
Not all customers report experiences similar to Fager's. Madison Eats Food Tours owner Othelia Cassidy partners with BCycle to provide e-bikes for her tour guests. She says she's never had a serious issue with BCycle and always receives quick responses whenever something minor pops up.
"One time, there was a bike that somebody pulled out of the station that did not have enough juice in the battery, and we just contacted them," Cassidy said. "And they came and took that bike to charge it."
"I've always had very quick responses from them, and in general, I've never had an issue with a chain on a bike or something failing along the way," she added.
Balancing expansion with upkeep
In an email response to Fager's slew of concerns, BCycle admitted they've seen both "record ridership" and "much more wear-and-tear" on e-bikes than in years past. The company insists that increased ridership is not directly related to maintenance issues, and said it has hired more full-time staff to address mechanical problems.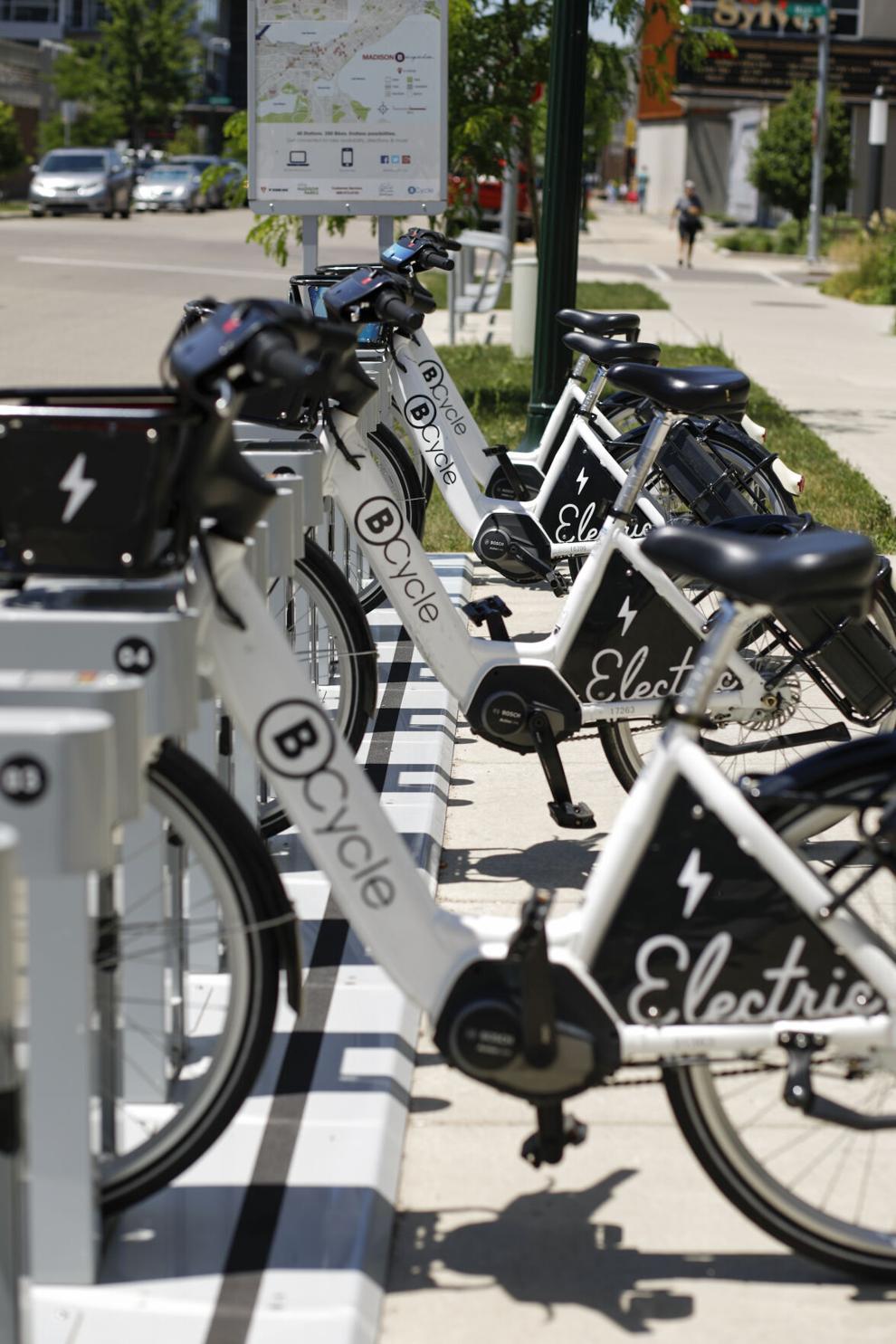 BCycle is currently in the midst of its "Biggest Year Ever" campaign, which launched in early 2022 with the addition of 75 new e-bikes and eight new stations. When combined with nine stations installed in 2021, the total number of 17 stations is the "most ever" BCycle has installed in a 12-month period, according to general manager Helen Bradley.
"Last year, we saw more trips and riders than ever before in Madison," she said in a statement this past February. "Our goal this year and for the next few years to come, is to continue to meet people where they are and expand access to BCycle with new stations and more e-bikes, creating a more regional bike share program."
As part of their expansion, BCycle extended customer ride times from 60 to 90 minutes but also increased annual and monthly fees by $15 and $10, respectively. Bradley believes the additional cost is worth the benefit.
"There is so much to see in and around Madison, and our hope is that increasing trip times for the annual and monthly passes will give people more time to take it all in by e-bike," she said.
Fager is still a "big fan" of BCycle but needs to see improvement before he'll trust the company again.
"I want to be a proponent for it and I wanna be positive about it, it's just that their infrastructure right now is preventing me from doing that," he said.
Madison BCycle asks riders who experience a maintenance issue to report their concern directly in the BCycle app, call its customer service line at (800) 473-4743 or email info@madisonbcycle.com.