For 26 years, Dave Black's name has been nearly synonymous with WSUM 91.7. Few can think about the University of Wisconsin-Madison's campus radio station without recalling the man who helped create and manage the station since its inception.
But that's about to change.
Black is leaving the station in September after 26 years managing UW-Madison's one and only student radio station. While health concerns fast-tracked his decision, it was nearly time for the station manager to retire regardless. 
"The station shouldn't be 'Dave Black.' People have said that to me in a friendly and complimentary, flattering way, which I know," Black said. "'Oh, how could this place exist without you?' Well, it better be able to!" 
The memory of Black at the helm of WSUM is not necessarily a flawed one. While the WSUM of today is a strong, well-staffed operation, where UW students interested in music, sports and podcasting can flourish, the radio station was not always so fortunate. In 1993, the long-standing student radio station WLHA, which began in 1952, went off the air. 
The reason that WLHA disappeared was simple: It was illegal.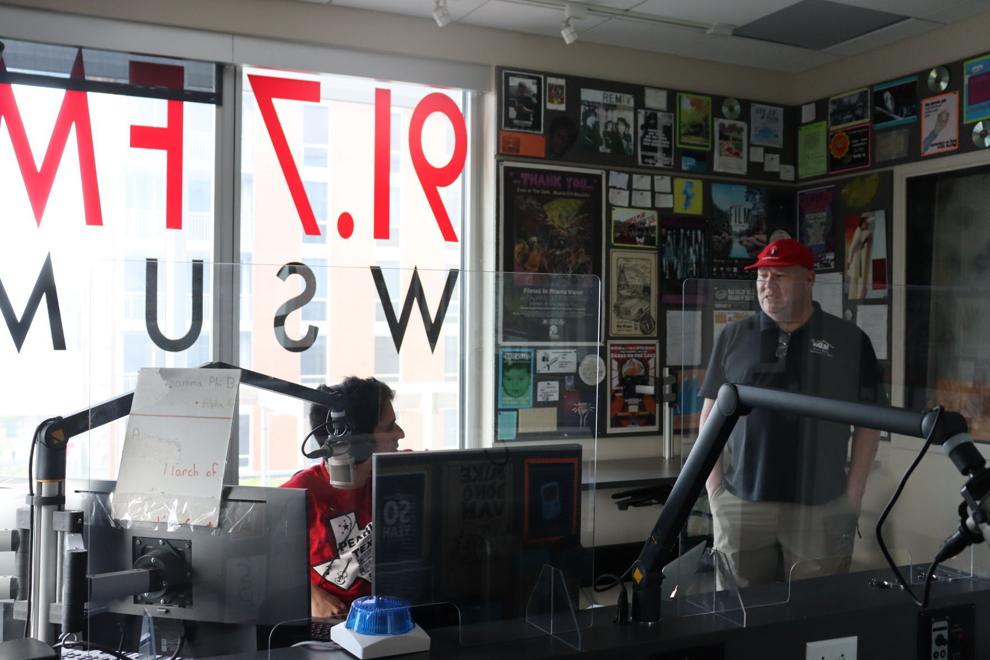 Up until 1993, WLHA operated independently out of the dorms with stations for the Lakeshore and the Southeast neighborhoods. There was a very small budget, little management and few stayed past their freshman or sophomore years. WLHA was never endorsed by the UW administration. 
Still, students took pride in the station. MTV even shot an episode of Alternative Nation in WLHA's basement studios.
"You could put an audio signal out there, and people could pick it up on their radio, at 640, (at) the very low end of the a.m. dial, and listen only in the dorms and maybe on the street going past the dorms if they had tuned in to the right frequency and their radio was on," Black said. "That's what they had, and then that became kind of passé; there were better ways to transmit."
In the late 1980s, a couple of engineering students decided to upgrade by making WLHA a low power station, not realizing it was illegal. Later, in the early 1990s, a member of the station enlisted the help of a friend to make the signal even stronger. This misstep ended up interfering with an existing signal that was quick to report WLHA to the Federal Communications Commission.
The FCC called Stephen Thompson, founder of the Onion A.V. Club and now of National Public Radio, who was then working at the station. 
"So Stephen answers the phone. They say, 'Are you operating a radio station there?' 'Yes, we are with WHLA, we've been there since 1952,' or whatever he said. And then they're like, 'Well, we're the FCC,'" Black recalled. "The way Stephen tells it (is) that they asked him to shut down. Clearly, there was no choice."
Enter Black. A journalism graduate student at the time, Black was the lead TA in the radio news reporting class. WLHA had long given the class a difficult time and pranked the TAs by telling them they were on the air when they weren't. But faced with the situation at hand, WLHA extended the olive branch and asked the department for help. 
Black recalled WLHA reaching out to himself and James Hoyt, a former chair of the UW-Madison School of Journalism, and laughed. "These smartasses came to us when they were shut down and said, 'Would you help us get back on the air?'"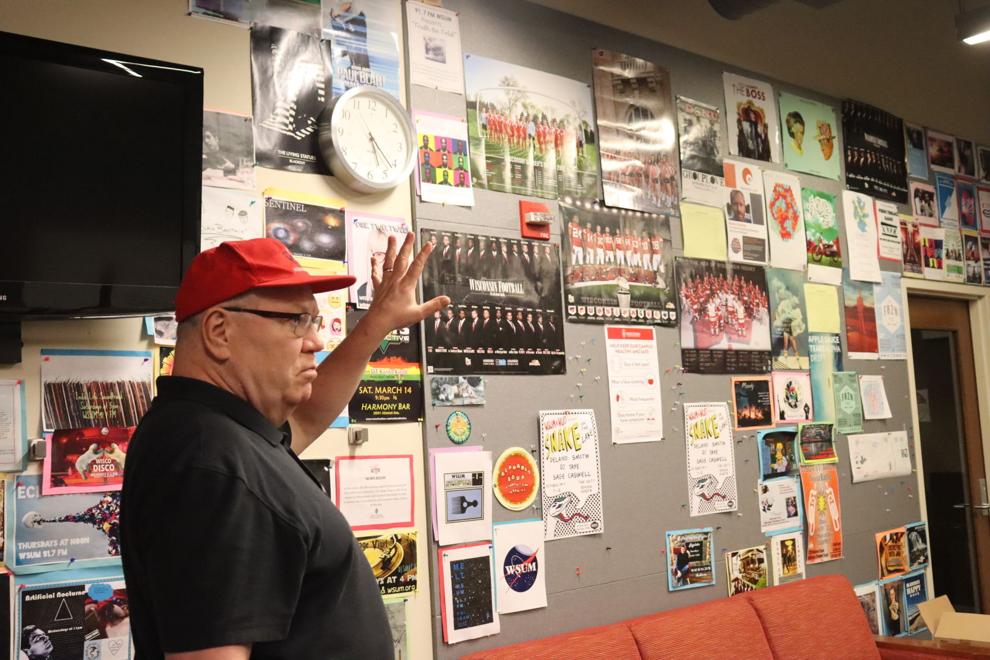 At the time, the student government was dissolved and the allocated fees collected by the university from that year weren't being used. On top of that, the athletic department, which had just hired Pat Richter as the athletic director and Barry Alvarez as the new football coach, decided that they weren't going to take segregated fees anymore. Athletics, with its new deal with Reebok, didn't need the money. This situation culminated in the perfect opportunity for a new radio station to emerge and get the funding it needed.  
A group of volunteers, including Thompson and Dean Troyer, the newly elected student services finance chair, submitted a budget and proposal to the Associated Students of Madison and the UW-Madison administration. 
The university approved the project in June 1995. WSUM was born. 
Black's involvement was essential, as it added stability to the project as the station pushed the administration to apply for a proper FCC license. Student hopes were high, but Black knew the station was not saved quite yet. 
While WSUM began in 1997, it was limited to an internet-only broadcast, leaving UW-Madison's airwaves ever empty. The FCC finally agreed to a radio tower, to be built in the town of Montrose in southern Dane County in 2001, but the town's population — 1,134 as of the 2020 census — was less than enthused about the project.  
"We show up for a town meeting, and we notice that there's this huge sign in big bold letters. 'UW is planning on putting up a huge, ugly 400-foot tower in our backyard.' And, 'Stop this big bully from running us out of town.' It was just crazy," Black recalled.
That was the beginning of a three-and-a-half-year-long legal battle, with the town filing a temporary restraining order to halt progress. The tower was eventually constructed and the broadcasting of WSUM 91.7 began on Feb. 22, 2002, at 2:22 p.m.
"The opposition we got early on was a real blessing because we had to define who we are," Black said. "We (are) a community service; what we do is different and valuable. Otherwise, why would the Regents stick their neck out for kids playing DJ for their pals?"
Since its first airing, WSUM 91.7 has been a haven for UW students interested in radio, music, sports and podcasting. The station moved into the Student Activity Center at 333 East Campus Mall as a key part of the new Student Activity Center master plan. Its new station, a bright, well-decorated spot with multiple studios, a listening room and a music library, serves as a welcoming space for DJs new and old.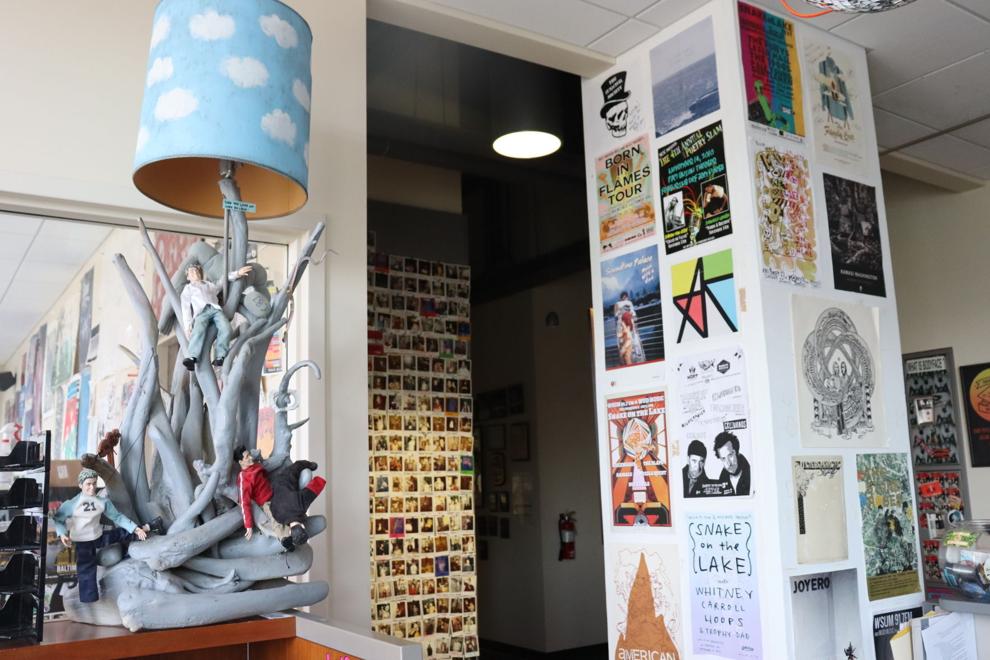 Black was there nearly every step of the way, watching the station grow and evolve through the years, expanding to near-24/7 programming. Not only did he guide students, but he learned how to manage a top-tier student radio station along the way.
"I already knew how to teach, but I taught myself how to coach and mentor and organize," Black said. "I kind of punched above my weight, as they say."
According to Black, the future of the station is still bright without him. With plans for future podcasts and streams, WSUM has limitless possibilities. 
"This is my legacy, and I am going to miss it. It's very difficult," Black said. "On the other hand, I know it's time and I know that whoever comes up next is going to do a great job. If I've done my job right, and I think I have, they'll be able to hit the ground running and take this to a whole other level.
"I'm excited for the next person; I'm just envious of them. That's all."