Growing up in the city of Pune in central India, Amruta Kulkarni was surrounded by artists. Her grandparents made paintings and pencil sketches, and her mother made art with watercolors, acrylic paints and sand. 
Sometimes, the girl became their canvas. Her grandmother would crush the leaves of the henna shrub with rocks, forming a paste Kulkarni's mother would use to draw intricate designs onto her daughter's hands. The designs, sometimes referred to as temporary tattoos, typically last for a week or two, cooling the skin in the process. The art has been practiced in India, North Africa and the Middle East for thousands of years. 
Soon, Kulkarni had taken up the art herself, drawing designs on her friends and family. By age 15, she was taking home second prize in her school's henna competition. At 19, she was tapped to draw the traditional bridal henna in a family friend's wedding.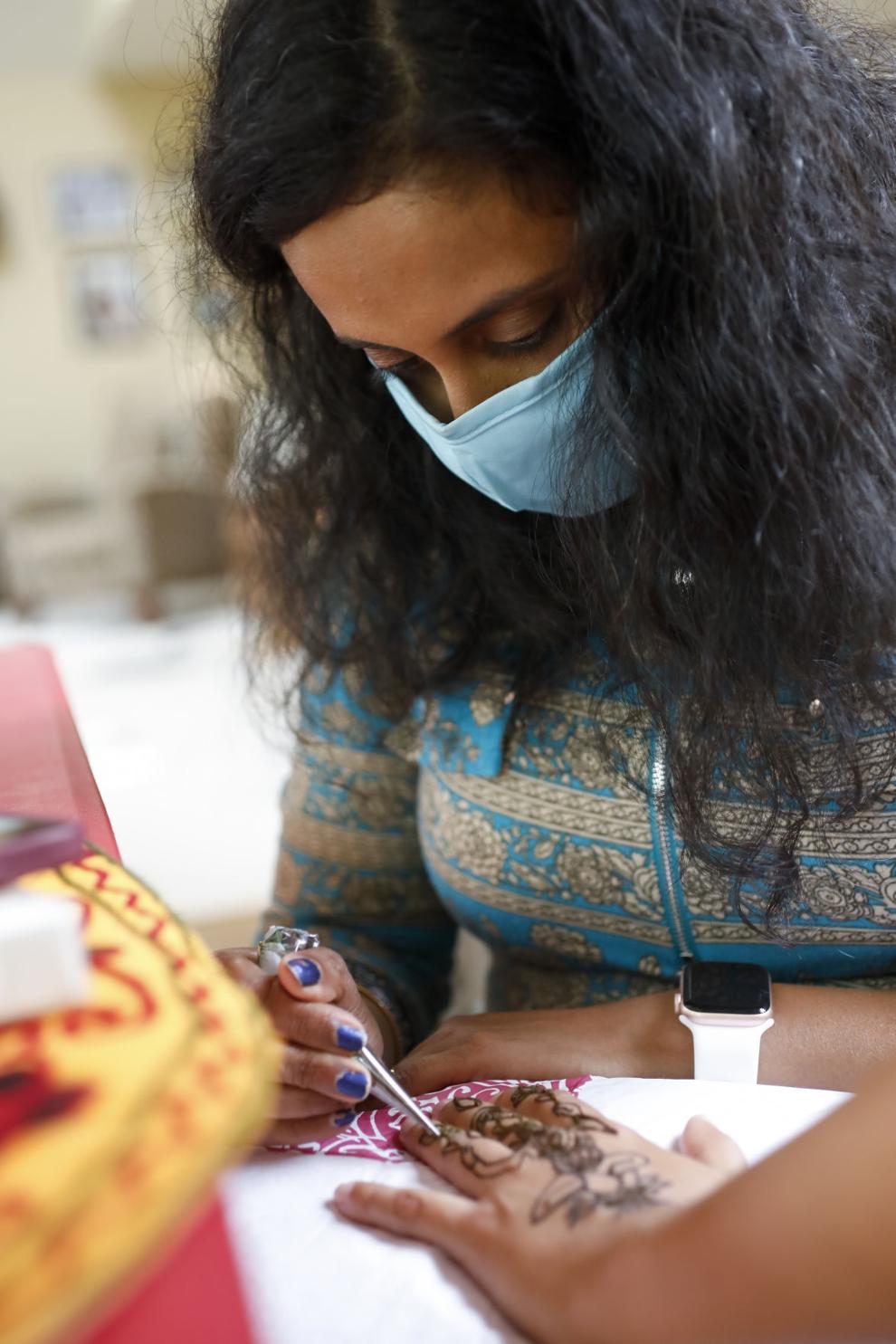 Then, she stopped. "I didn't have any vision, any dream, so I followed the traditional path," Kulkarni said. 
She went to college for engineering, then married and moved to Wisconsin, where she earned a master's degree in biomedical engineering at the University of Wisconsin-Madison and began working in a UW-Madison medical imaging lab. But she had no relatives in Wisconsin, and, especially during Indian holidays, she found herself longing for the way the women back home would gather to do henna and celebrate. "I missed that connection to my homeland," she said.
[Analog angels watch over us in clever and moving 'Nine Days']
Then, on a visit to Chicago, she saw a henna applicator on a store shelf and bought it. She made her own henna paste, ordering powdered leaves online and mixing them with lemon juice and sugar. It had been years since she'd used henna, but as she practiced drawing designs upside down on her daughter's hands, she rebuilt her skill. 
She devised her own forms of henna, like the time she applied a design to her own belly when she was pregnant with her son. Co-workers began asking her to do designs for them too, and she agreed. 
"I needed some open canvases to practice on," she said.
She launched Henna Blossom in 2013 as a side business, and soon she was doing henna for clients in her home and at weddings, baby showers, corporate and charitable events. She's traveled all over southern Wisconsin to do bridal henna at music-filled sangeet wedding celebrations. Some clients come to her for henna to celebrate holidays like Ramadan and Diwali, but she's also gotten requests ahead of holidays like Christmas, Thanksgiving and Halloween. 
"I feel like this form of art is connecting different cultures," Kulkarni said.
Ancient art, with a twist
Today, Kulkarni works as a substitute teacher for the Middleton Cross Plains Area School District during the school year and focuses on her business during the summer.
She continues to invent new ways to use henna. She does "belly blessing" henna for moms-to-be, as she did for herself years ago. She created a henna "crown" for cancer patients who told her they didn't want to use their usual head coverings in the summer. One bride planning to wear a backless wedding dress requested a henna design to cover her back, and one rock climber comes to Kulkarni before each competition to get a henna design of a gecko, saying it motivates her to keep climbing.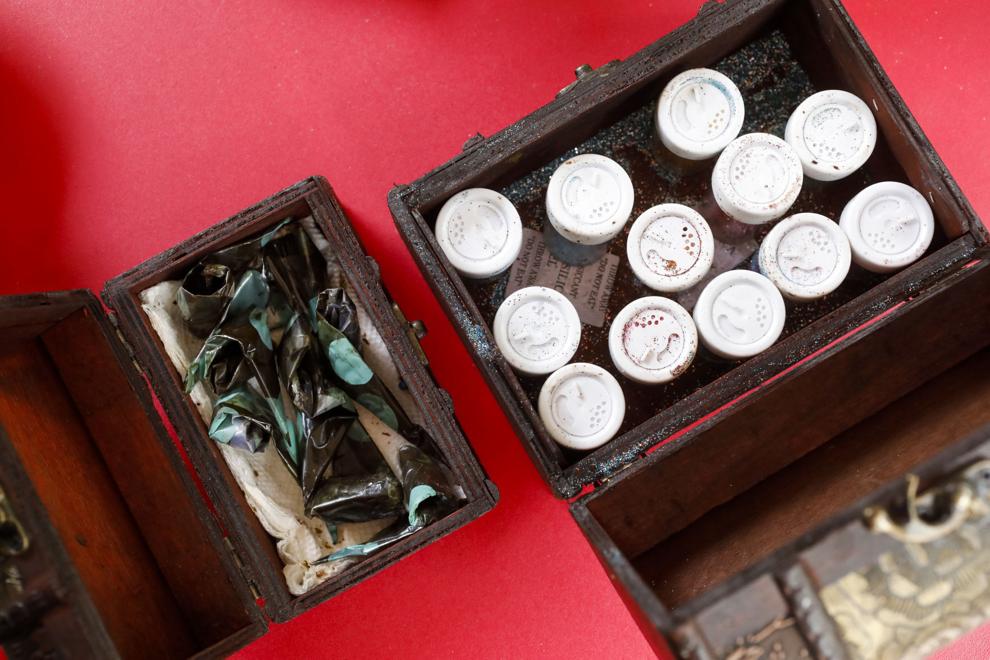 For the sparkly types, she even offers to mix glitter with the henna paste. It's an idea Kulkarni's daughter Tanvi, now 12, came up with for a bit of added fun during the hour or two needed for the design to set. At an 80th birthday party, Kulkarni offered that option to the birthday girl. "Why not? Just make sure it matches my outfit," the woman told her.
"No one can say no to glitter," Kulkarni said.
Before COVID, Kulkarni would meet with clients in her "henna lounge" in the first-floor entryway of her west side Madison home. But since the pandemic hit, she's been masking up for sessions on her ample screen porch or backyard patio, happy to still be able to do something that makes people smile during a difficult time.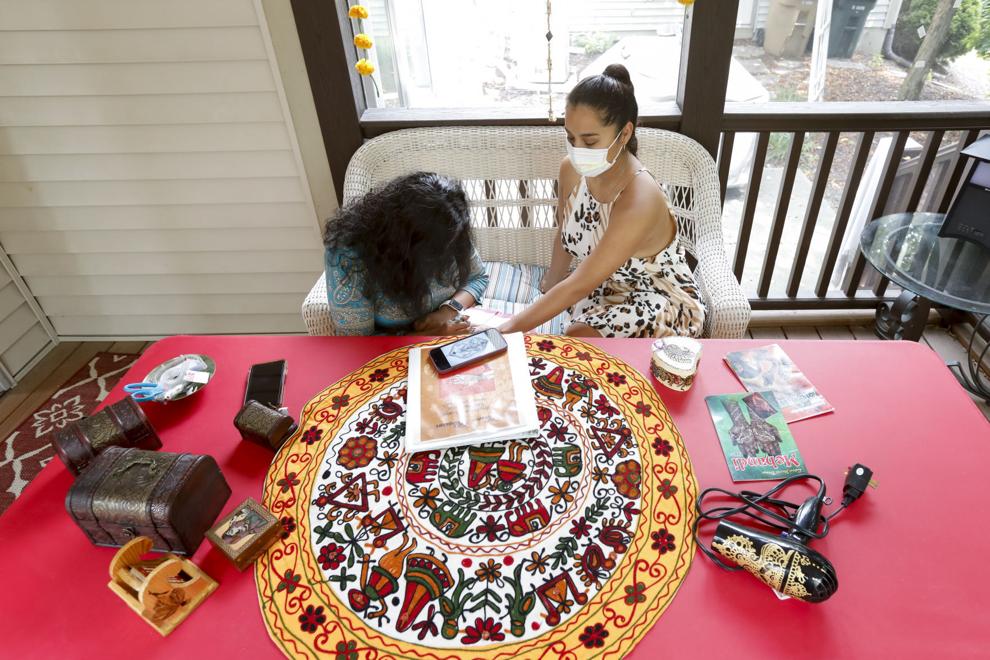 For clients with disabilities, she's glad to apply their designs in her tidy first-floor garage. Once she did a session with a client who couldn't leave the car, and she's regularly done designs for people in wheelchairs at charitable events. "I do not mind moving around," she said, explaining that she'll often sit on the floor or let the person rest their feet in her lap while she works. "I offer my best help to make them comfortable."
[New grants to offer $10,000 for moving into vacant Wisconsin storefronts]
Her henna has been a fixture at a variety of local events. There's the Susan G. Komen Race for the Cure, where she created a henna version of the breast cancer awareness ribbon. There's the annual ice cream social at Turville Bay Radiation Oncology Center, where she's done henna for cancer patients and survivors. And there's her annual visit to a school in Edgerton, where she takes the day off from her teaching job to teach and demonstrate henna as part of the school's social studies curriculum. 
Such events bring exposure, but she's not interested in actively publicizing the business. It's mostly a summer passion project, she said, and she doesn't want to lose time with her family. 
"I don't want to overdo it," she said. "I want to have that perfect balance where I can enjoy it, because if I enjoy it, then others will enjoy it."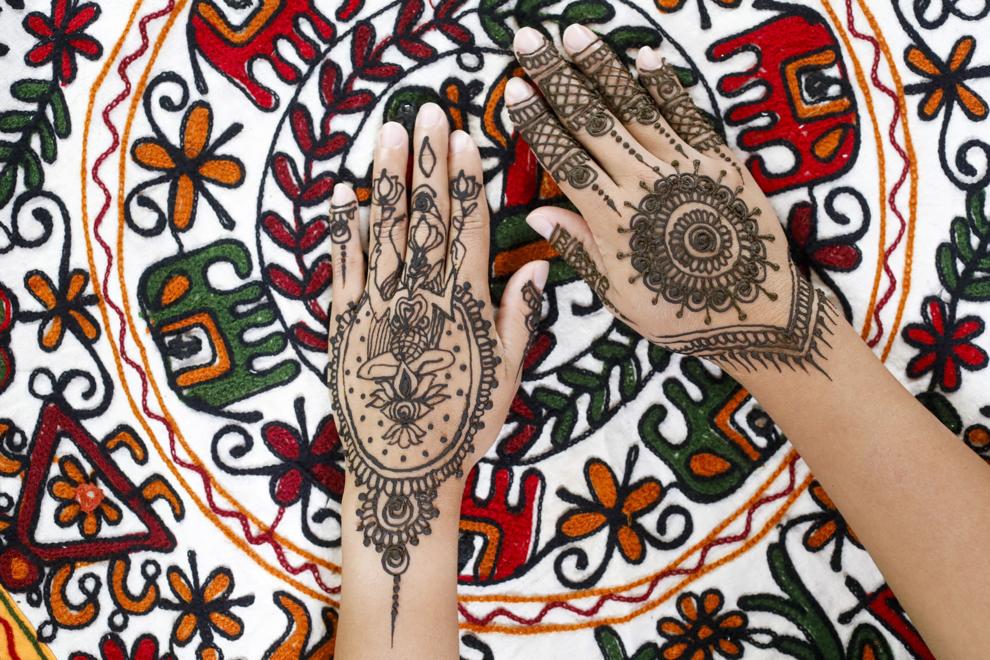 Instead, she's excited about the exposure such events bring to her culture, and for the opportunity to meet new people. One day, she said, she might start a henna summer camp where she can combine her love for teaching and her love for henna by teaching children the art. 
For now, though, she's proud to see that her work is generating interest closer to home. When her daughter Tanvi asked to celebrate her birthday with a Bollywood party, Kulkarni choreographed a dance for the girls, stitched their outfits and decorated a cake with a henna-inspired design. 
To end the party, Tanvi wanted her mom to do henna for all her friends. "That makes me proud ... When you are outside your own country and your kids respect your culture, that's kind of a big parenting relief," Kulkarni said. "I feel like I have done something right."
The four questions 
What are the most important values driving your work?
The main cultural values that I grew up with, which are so rich. To communicate through art, spreading awareness of the culture and also motivating earth-friendly and chemical-free things (you can put) on your body that can still make your body beautiful. 
How are you creating the kind of community that you want to live in?
By bringing diversity, connecting cultures, connecting people and bringing happiness through the form of art. And also motivating young minds, making this something that they can respect and value (so they can) understand the different cultures around the world.
What advice do you have for other would-be entrepreneurs?
Follow your dreams, be yourself, and enjoy what you really love doing. Do it for enjoyment and not just for the money. And don't be afraid of the competition because no matter what, there will always be a car ahead of you. As long as you are unique, no one can compete with you, but at the same time, take that competition as a healthy competition to motivate you to develop yourself more all around so you can do different things.
Are you hiring?
No.