More than a quarter of long-term caregiver jobs in Wisconsin are unfilled, according to a recent report on the industry's "workforce crisis" from a coalition of care providers. 
Released earlier this month, the latest installment of the biannual survey included 805 long-term care provider organizations, which employ nurses, certified nursing assistants and uncertified personal care workers. It found that the rate of unfilled positions at Wisconsin's assisted living facilities and nursing homes grew from nearly 24% in the 2020 report to nearly 28% now. 
That puts the current rate at more than double the 13% rate found in the 2016 report, when advocates were already warning that the workforce was "in crisis." 
The gap is already having serious consequences, said John Sauer, president and CEO of LeadingAge Wisconsin, one of the four organizations behind the report. Nearly 18,500 Wisconsinites who sought long-term care were either denied care or had to wait for an opening because there weren't enough people to fully staff the state's facilities, according to the report.
"The workforce crisis really has impacted communities," Sauer said. "It's not automatic that if you are seeking skilled care or assisted living that you're going to immediately be able to access that."
The number of job vacancies in the industry is up about 40% from four years ago, as the industry has expanded to meet the needs of an aging population. 
It's estimated that the number of Wisconsinites over age 65 will nearly double by 2040. But the workforce is also aging, leaving fewer people to fill those positions.
According to federal data released by the Wisconsin Department of Workforce Development, the state's unemployment rate was just 2.9% in June, near record lows. Of the 91,600 people estimated to be unemployed and actively looking for work, more than a quarter would need to take jobs in long-term care facilities to fill all the industry's openings.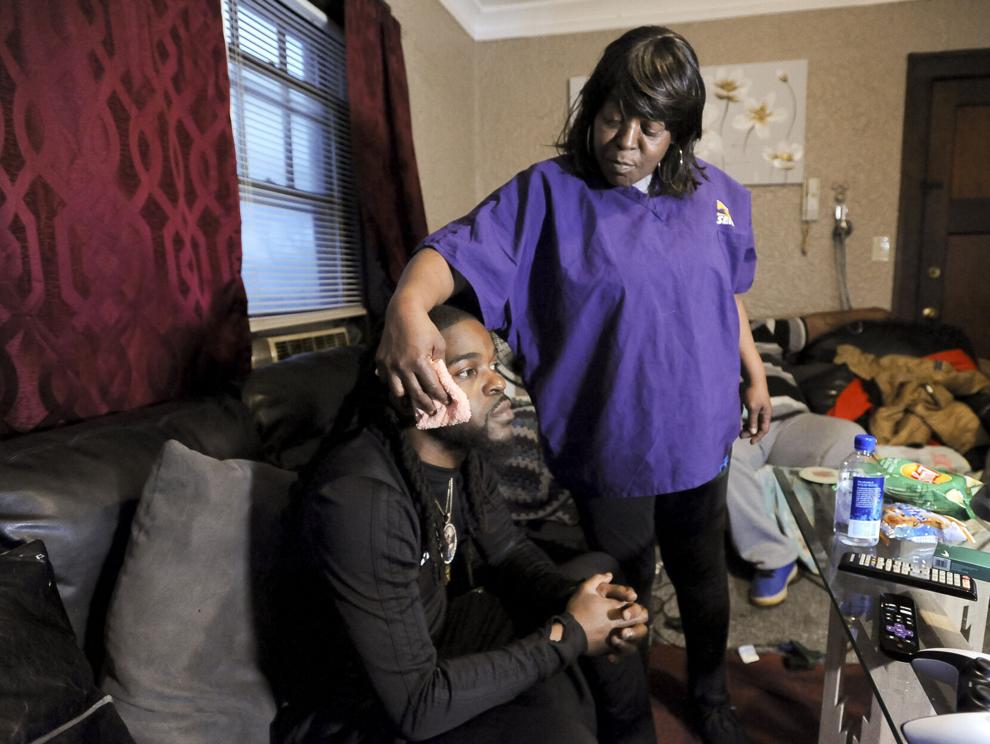 The report is guaranteed to underestimate the shortage, as it doesn't include one of the fastest growing parts of the caregiving industry: in-home care. In Wisconsin, the number of workers needed to provide personal care and home health services is expected to grow by more than 11% by 2028, faster than any other sector in the state. 
Gap widens with inflation, pay constraints
Chief among the reasons that the long-term care industry is struggling to attract enough workers is that employers "struggle to offer competitive wages compared to other unskilled positions available at fast-food restaurants, big box stores, national gas station/convenience store chains, and other non-healthcare-related organizations," the report found.
Nursing assistants in Wisconsin earn an average of $16.28 an hour, and home health and personal care aides earned an average of $13.65, according to federal data compiled in May 2021,. Both types of workers are responsible for providing direct daily care, including feeding, bathing and helping clients use the bathroom. 
Meanwhile, many Wisconsin employers — from moving companies to big box stores — are offering hiring starting wages of $18 to $25 an hour. 
"Every industry and every profession right now is trying to hire workers. Everyone's facing a workforce crisis right now," said Mike Pochowski, who heads up the Wisconsin Assisted Living Association, another of the organizations that worked on the report. 
Inflation and a tight labor market have pushed many private employers to raise wages, but long-term care facilities can't "react as quickly" to increase wages, Pochowski said. 
That's because those facilities are heavily constrained by what the state government is willing to pay. Around two-thirds of nursing home residents are eligible for Medicaid, meaning the state sets the rate that providers are paid for providing their care, Sauer said.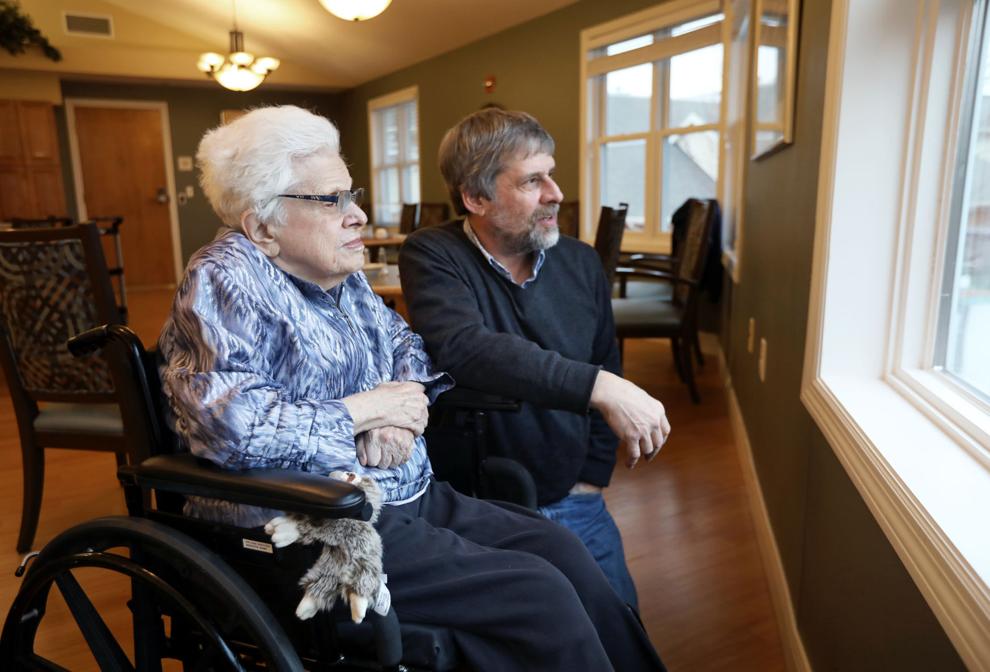 "Wisconsin's Medicaid nursing home reimbursement remains one of the worst in the country in terms of paying for the actual cost of care," the report notes.
The most recent state budget raised that rate, Sauer noted, but that increase has been "eclipsed" by inflation rates upwards of 8%. 
The pandemic has exacerbated ongoing trends, as some workers left for better paying jobs with less COVID risk. While many Wisconsin industries have regained all or nearly all the workers they lost earlier in the pandemic, a July report by the nonpartisan Wisconsin Policy Forum found that the health care industry was among those slowest to recover.
Shortage expected to worsen
One thing that's clear: The problem isn't going away as the state's population grays and its working-age population shrinks. "We're starting this climb towards an older society," Sauer said. "We have to do a better job of building a long-term care workforce, and this report really shows you how much work we have ahead of us."
Lisa Davidson, CEO of the Madison-based Disability Service Provider Network, another report co-author, said, without intervention, the situation is "only going to get worse."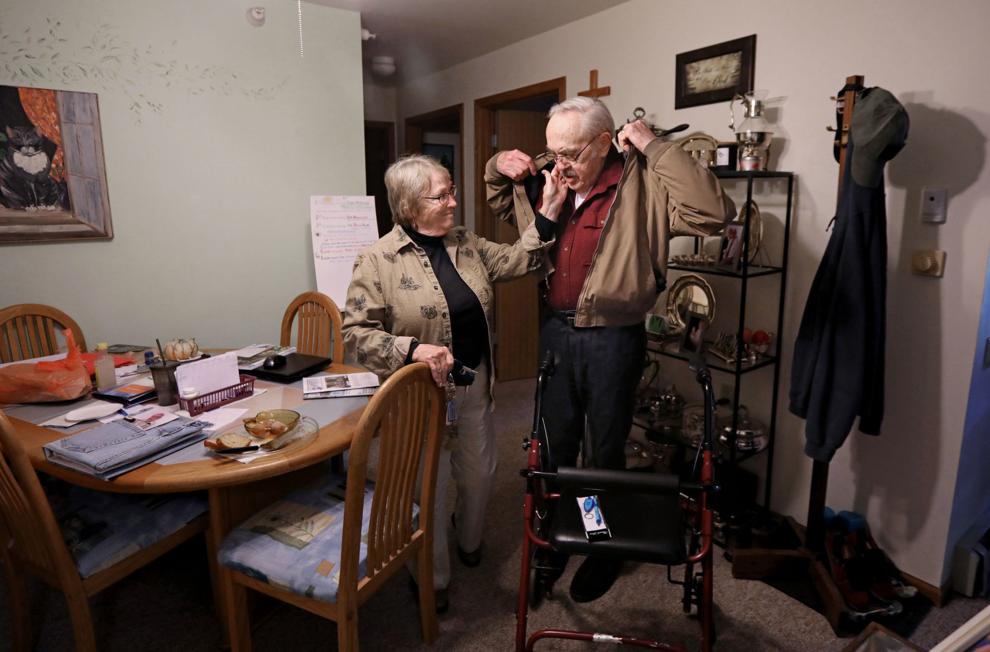 "Providers are just bleeding," Davidson said. "If we think things are bad now, and we don't use this opportunity to properly address them, people are not going to have access to care. Access to care is quality of life."
Industry advocates told the Cap Times that they see signs of progress, including increases to Medicaid reimbursement rates, allotments of federal pandemic relief funds for the caregiver workforce and the recent expansion of the state's WisCaregiver Careers program, a free program for training nursing assistants.
But, they say, those steps alone are not enough to keep up with rising prices or fill jobs at the rate needed. 
"We definitely appreciate everything that the governor, the legislators and the Department of Health Services has done," Pochowski said. "It's just that more is needed to help resolve this crisis, unfortunately."
They want to see further increases to the state-set reimbursement rates, including built-in adjustments for inflation; an extension of the pandemic-era federal waiver that allowed qualified workers to work in nursing homes without certification as certified nursing assistants; strategic investments of federal pandemic relief funds in the industry; and opportunities for those with prior caregiving experience to take tests in order to earn certification without the usual training. 
"If we don't address things now and really look at fixing the system and making sure that providers have a pathway for the future … then I'm really afraid for what long-term care access looks like for future generations," Davidson said.