Editor's note: Republican leaders in the Legislature, through an attorney, on Friday, Sept. 25, cautioned that the Democracy in the Park events constitute unlawful early voting and that votes collected at the events may be ineligible.
Madison voters worried about mailing their absentee ballot through the U.S. Postal Service could consider dropping them off at one of over 200 city parks during two upcoming events. 
On Sept. 26 and Oct. 3, over 1,000 poll workers will be stationed at 206 park facilities to accept absentee ballots, serve as witnesses and register voters at Democracy in the Park events. 
"The idea came because voters were very concerned about being able to return their ballot, and we wanted to make it easy and something that would be available in each neighborhood," City Clerk Maribeth Witzel-Behl said at a press conference Sept. 3. "What is in basically every neighborhood in Madison is a park."
Last month, President Donald Trump acknowledged he intended to starve the Postal Service of funds in an attempt to impede mail-in voting, which he has claimed without evidence will lead to widespread voter fraud.
A recent report from the U.S. Postal Service's inspector general found a number of ongoing concerns about the agency's ability to manage an influx of mailed ballots for the 2020 elections. 
"We want voters to know that they have options," Witzel-Behl said in an email. "We are encouraging voters to review those options and create their own safe voting plan."
She also recommended that voters make sure their registration is up-to-date now, so they have more options available if they need to quarantine or isolate once registration closes Oct. 14. Voters can check their registration status at myvote.wi.gov.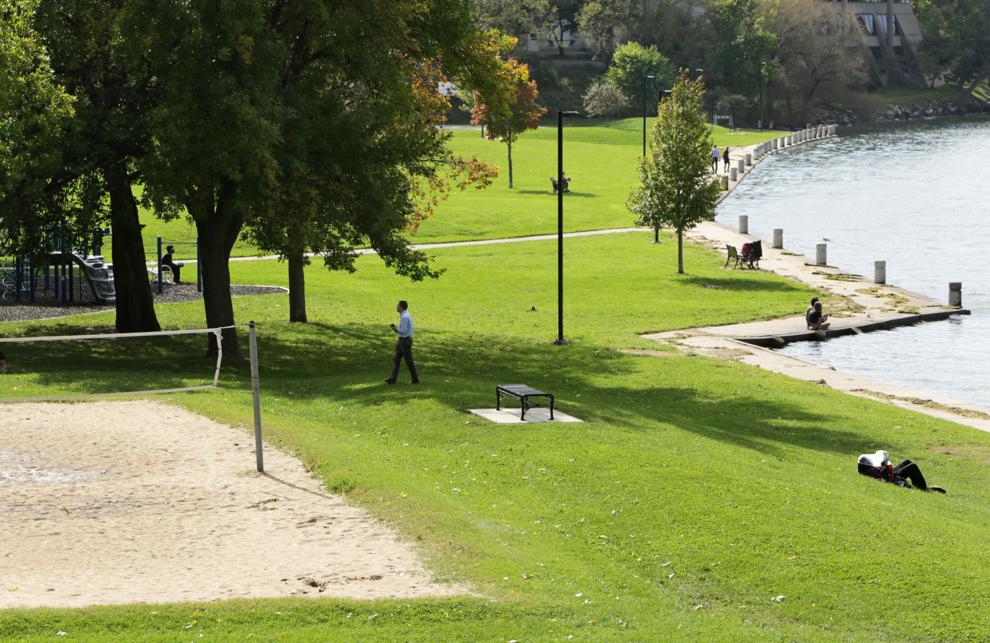 With Democracy in the Park, voters can bypass the post office and polling places. The events will be held from 9 a.m. to 3 p.m. In the case of inclement weather, the events will be held Sept. 27 and Oct. 4 instead. 
"We see this as an honor to support the most important mission of the city — giving our residents a voice in the democratic process," Parks Division public information officer Ann Shea said in an email. 
Poll workers will be found wearing high visibility vests and face masks next to "Vote" yard signs. They will practice social distancing and sanitize materials after each use. 
[Postal Service slowdown hits Wisconsin]
An election official courier and the on-site poll workers will count the number of absentee ballots being returned to the clerk's office and will seal them in a delivery package with a tamper evident seal bearing a unique serial number. The number of ballots and the seal number will be documented on a form signed by the poll workers and the courier.
The courier will return the ballots to the clerk's office, where city staff will verify seal numbers and the number of absentee ballots delivered. 
"The clerk's office has been doing incredible work to make sure everyone is able to vote in whatever manner they feel is safest and most secure to them," Mayor Satya Rhodes-Conway said at the press conference. 
In addition to the events in the park, the city will begin installing 14 drop boxes across the city starting in early October, facilitating early, in-person absentee voting starting Oct. 20 and administering in-person voting on Nov. 3 — Election Day.  
"We'll be doing everything we can to make sure the polls are open, staffed, stocked and sanitized on Election Day, so it will be a safe experience to vote in person," Rhodes-Conway said.