Jason O'Donnell has become a keen observer of Madison over the past two decades.
From his usual perch outside Triangle Market on State Street, he's noticed changes in fashion, seen businesses come and go, and watched thousands of pedestrians pass him by.
He hasn't moved, though. O'Donnell, 53, has been living on the streets of Madison, on and off for nearly half of his life.
"I've come to terms with it," he said on a July afternoon.
With his dog and best companion, Alabama, at his side, O'Donnell doesn't seem dispirited about his housing status, not anymore. He's tried different shelters across the city, but none of them helped him get back on his feet permanently.
"I don't understand what's going on. There's a lot of wasted money, wasted resources — a lot of wasted time," he said. "There's never going to be a cure for homelessness, but I didn't know there was so much politics involved (in) getting help."
The pandemic forced Madison and Dane County to examine a wider range of housing options to keep those without shelter safe and housed. The city moved those living in park encampments into tiny cabins on Dairy Drive or hotel rooms.
Madison also moved forward on two new permanent shelters. At the same time, a new organization called the Umbrella Transition Program launched a more comprehensive approach with housing, jobs and rehabilitation rolled into one.
As COVID spread in the community, the surge in those left without jobs and housing "turned everything upside down," said Jim O'Keefe, director of Madison's Community Development Division, which manages homeless services.
For over 30 years, Madison had relied on downtown church basements for overnight shelter.
COVID "really forced us out of those shelter facilities and set us on the path of developing what we hope will be much more dignified, much higher quality shelter space," O'Keefe said.
And ultimately, the city and county want people in permanent housing with supportive services for stability.
"We have such a long way to go," O'Keefe said.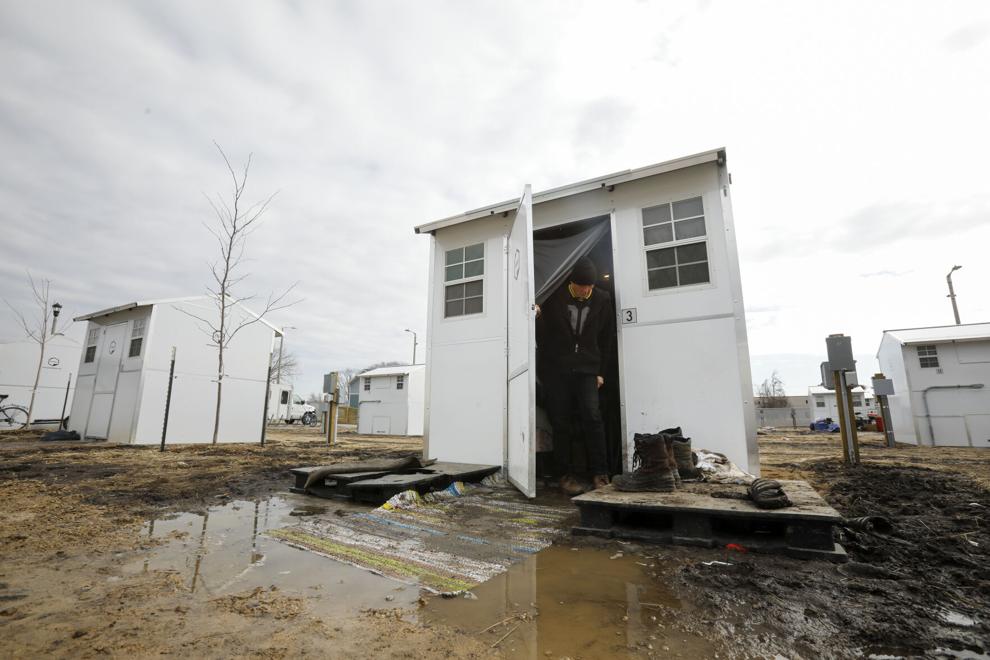 Short-term solutions
Approximately 855 homeless people lived in the county in January 2020, according to the most recent data available from the Homeless Services Consortium of Dane County.
Area shelters include the men's emergency shelter at Porchlight, the daytime shelter at The Beacon and the women's and family shelter at the Dane County Salvation Army. There isn't a limit on the number of days a person can stay in those facilities, but they are considered temporary fixes. The city provides direct transportation from Porchlight to The Beacon at 7:30 a.m. every morning and then again from The Beacon back to Porchlight at 4:45 p.m. every evening.
Shelters often come with stipulations. They typically don't allow pets or couples without children. Many have sobriety requirements but don't offer rehabilitation services. The crowds can be triggering for people suffering from mental health disorders.
"It's not sustainable," O'Donnell said.
The city is working toward a Housing First model where the first priority is to get people off the streets and into housing. The strategy attempts to reduce or remove barriers like sobriety and credit history requirements and place homeless people directly into a living situation, and then offer support services.
But opponents of the model say it's not flexible enough — that it does not examine personal experiences or needs, like trauma, stress, and alcohol or substance use disorders.
Dr. Elizabeth Salisbury-Afshar, an addiction medicine physician with UW Health who treats people with alcohol and substance use disorders, argued a "one size fits all" method — like Madison's approach — can be effective, but it also can add "barriers at every turn," especially if only one piece of a problem is addressed at a time.
"Health care only pays for health care, housing often only supports housing," Salisbury-Afshar said. "The reality is that all of these things are very interconnected, and the systems that are out there make it really hard for people in these circumstances to climb out of it."
She encouraged leaders to look for links across existing systems and to recognize it's going to take more than just housing, just health care, just jobs or transportation to fix homelessness.
"Our views on this topic are often simplistic because that's easier," Salisbury-Afshar said. "Like, 'Oh, people are homeless because they use drugs or they're homeless because XYZ reason' — it's all much more complicated. It almost inevitably has to do with trauma."
Not looking at the big picture is part of the problem, said O'Keefe of the city's Community Development Division. Individual struggles require individualized solutions and services — and money.
"That truly has been one of the greatest challenges here, to be able to figure out how to pay for those services, and I think that's a challenge we've not yet been able to meet," he said. The city "cannot take somebody that's been chronically homeless, who has been surviving on the streets or even in shelter settings for an extended period of time, and put them into an apartment and expect them to be successful without having those supportive services.
"The funding for those services is not obvious," he added, but "strongly believes" it needs to come from the state and federal levels.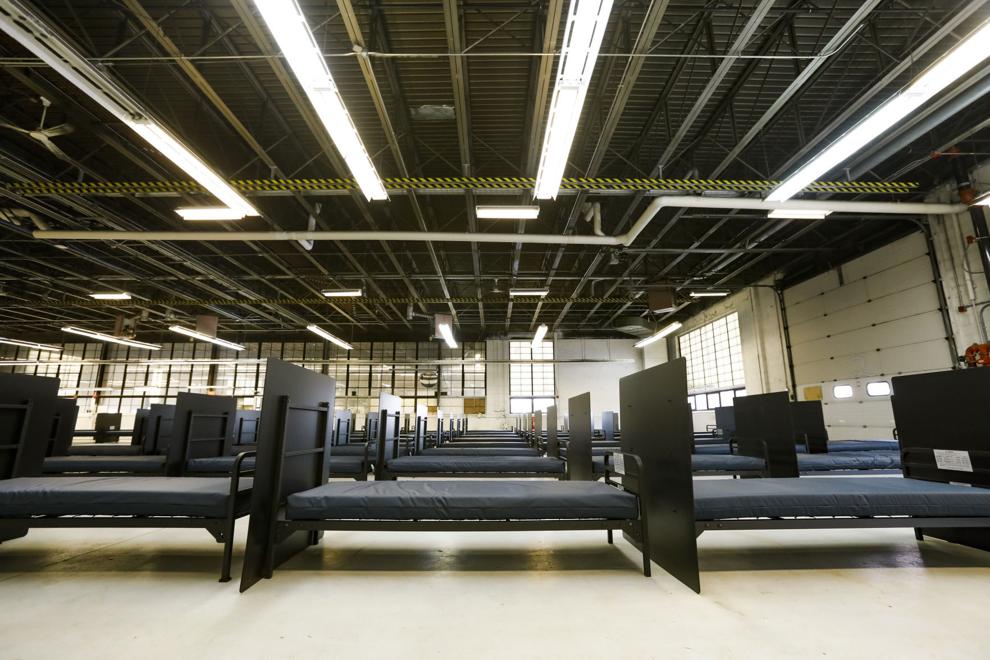 Planning for the future
The city is in the advanced planning stages for a permanent men's homeless shelter at 1902 Bartillon Drive, marking a "new day in Madison's approach to homeless services," Madison Mayor Satya Rhodes-Conway said. The Salvation Army is planning to build a separate shelter for women and families, for which U.S. Rep. Mark Pocan, a Madison Democrat, has earmarked $4 million.
The city and county have jointly allocated $9 million for the Bartillon Drive shelter on the east side next to Reindahl Park. The site was chosen for its access to amenities, like bus transit, a potential new city library, employment training and education opportunities.
"We are purposely building a shelter to give people a place to go and to connect to services and to connect to permanent housing, so we get to start from the ground up to think about what this population needs," Rhodes-Conway said when the shelter's location was announced March 9.
It's unclear what specific services will be offered at those permanent shelters, and they are still at least a few years away.
In the meantime, the city has devoted more resources to shelter facilities and to support services than ever before, according to O'Keefe, thanks to the influx of funding from the federal government, first through the CARES Act and later through the American Rescue Plan Act.
"I don't know where we would be today as a community without having the benefit of those federal resources," O'Keefe said, but he still wondered if the capital could have been more productively spent.
He's frustrated the city couldn't "take a step back" and use a longer-term perspective, rather than just trying to solve problems in the moment.
"For so many years, we've worked in an environment of resource deprivation," O'Keefe said. "Suddenly there's this surge of funding and resources from the federal government and as grateful as we've been about it, we really haven't had the time to invest those resources in longer-term solutions."
The county's hotel-to-housing program, another initiative, started in mid-2020 during the pandemic. It houses those seeking shelter in 170 hotel rooms and was supposed to end last month, but County Executive Joe Parisi recently extended it.
The county has spent $23.1 million on the program and an additional $3 million will help house 120 more people for the next eight months.
O'Donnell knows people who used the hotel program. He's heard it's great for the few months people stay, but recalled people who were back on the streets the moment they left their hotel rooms.
"What's the point?" O'Donnell asked. "There's a lot of painting the car but it's got engine problems — and the city knows it."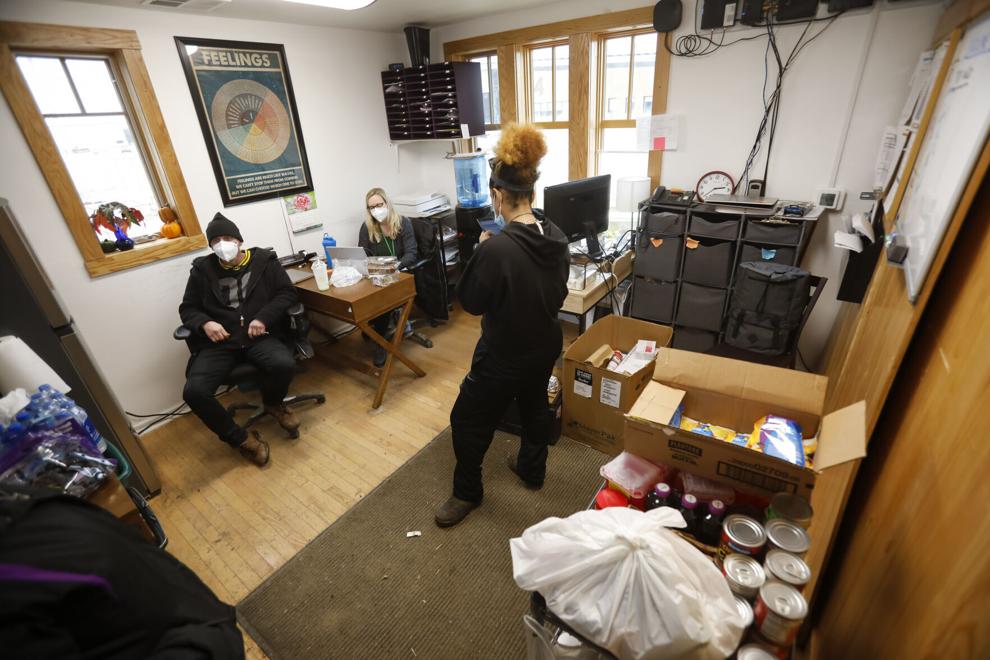 Dairy Drive: An 'opportunity for people to do better'
While the Dairy Drive tiny home community doesn't provide permanent shelter, O'Keefe said it is as close to a Housing First model as there is in the city. The first of its kind in the state, it has set an example for how to provide for Madison's homeless community while also offering support services. Results have been mixed.
"In some ways, it's gone better than expected. In some ways, there have been surprises, too," said Brenda Konkel, executive director at MACH One Health, which runs the shelter. Kabba Recovery Services is the on-site service provider.
Located on 1.8 acres of land at 3202 Dairy Drive on the east side, the site is home to 30 64-square-foot tiny cabins, equipped with windows, fold-up beds, shelving, electricity, light, heat and a mini-fridge. It's currently down one tiny home, which a resident burned down.
Konkel works with a team of about six other staff members on-site in a cramped office trailer. Residents are moving into permanent housing more quickly than she anticipated, proving to her the system is working. So far 11 residents have moved into permanent housing.
Joey Russo is one of those residents. Before moving into a permanent place, he lived at Dairy Drive, beginning in mid-November when it opened.
"This place is amazing. It's an opportunity for people to do better," Russo said in a March interview, when he was still living in his cabin. "It's a godsend." 
He used to walk 40 to 45 miles a day in search of a place to stay, he said. He didn't like parks or emergency shelters because his things would get stolen. He lived in Reindahl Park for four months and doesn't like talking about that time.
"I have PTSD real severely," Russo said. "Living at the park triggered everything. It was a lot."
Russo tried the emergency shelters at The Beacon and Porchlight before he came to Dairy Drive, but he said they weren't good environments, and not for lack of trying. They're just stretched too thin, he said. He saw fights and drug use, and knew he couldn't stay.
"I'm really trying to straighten my life out," he said, "but it's hard."
Russo grew to appreciate the lock on his cabin door. He got along with the staff and liked that he could ask for help almost anytime he needed it.
There are challenges. He has struggled with substance use disorder for as long as he can remember. It's been hard to find employment because of all the trauma he's experienced, he said.
Dairy Drive had two residents die of overdoses within two weeks in March. It took a toll on staff and the other residents.
"With homelessness, addiction comes with it. It's hard to stay clean like I want to, being around everything," he said. "I'm watching people kill themselves."
Molly Finnegan is one of three full-time case managers at Dairy Drive. The tiny office space presents a lot of difficulties when she's trying to work with a client. She's gotten used to having sessions in her car, parked adjacent to the campground. 
"It's a dynamic work environment not for the faint of heart," Finnegan said with a laugh. There's beauty in the small premises too, she added. The availability of on-site services is an integral part of the operation.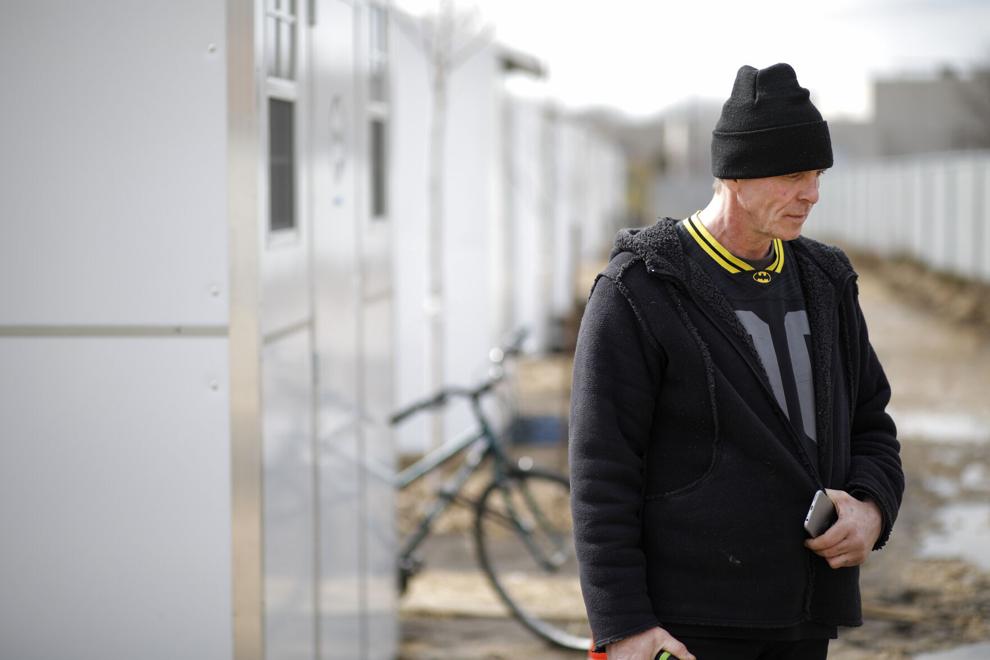 Those services are voluntary and proactively offered; they can't provide them to someone who isn't willing to receive them. Russo has seen staff attempt to help, oftentimes to no avail.
"A person is only capable of accepting what they're willing to accept," he said. "It's hard watching people around you be stuck in the way they are."
Konkel said support from the city's community development and engineering divisions has been "tremendous." It costs the city about $70,000 a month to run the site. Konkel would like to see some improvements, too. She wishes the design was different, more open and inviting rather than rows of tiny houses, and that there was a communal space for residents.
The site's contract with the city is up in November but has an option to renew for an additional year. It's more likely than not that it will be renewed, according to O'Keefe. Konkel is excited about that possibility, but she thinks it won't be enough.
"We probably need three more of these," she said. "That'll probably give a few people in City Hall a little bit of heartburn to think about that, but we see a huge need in the community for this type of a program.
"But funding is always the issue, of course."
Konkel thinks there's still much to learn — for her, her staff and the city.
"A program like this really exposes the gaps in all of our systems — in mental health and substance use," Konkel said. "We all know the systems are broken, but when you have 30 people who the systems are failing, living in one location, it really does expose those gaps in a new kind of way."
Ideally, there would be opportunities for people to receive all of these services in a more coordinated way, said Salisbury-Afshar with UW Health.
Umbrella Transition Program's comprehensive approach
In the early days of the pandemic, Rodney Alexander saw the gaps in the city and county's plans to address homelessness and took matters into his own hands.
Alexander, who worked as an operations manager for a cleaning company for 10 years in Madison, started delivering food to those in need while protesting the murder of George Floyd, as people experiencing homelessness marched beside him.
He quit his job and started the Umbrella Transition Program, a program Alexander conceptualizes as an intermediate step between emergency shelter and permanent housing. It is more long-term, service-intensive and private than a homeless shelter, but remains limited to stays of three months to a year.
"The idea was if we can at least get a place where we can work with a certain number of people at a time to not just help them off the street for a few days, but get them in a position where they won't be on the street again — that's huge," Alexander said.
The program has been in place for a year and a half, and for now, it's focused on helping homeless men. Alexander hopes one day he'll have enough space and capital to help women and families, too.
The program is funded mainly through grants from United Way Dane County and UW Credit Union, Alexander said, as well as through donations. They also have a handful of community partners, like Joe Perkins, owner of Tutto Pasta, who works closely with the program managing properties and hosting events. Green Cab provides free transportation to residents. The Black Men Coalition of Dane County and Second Harvest Food Bank provide food.
Alexander has also poured his personal savings into the program.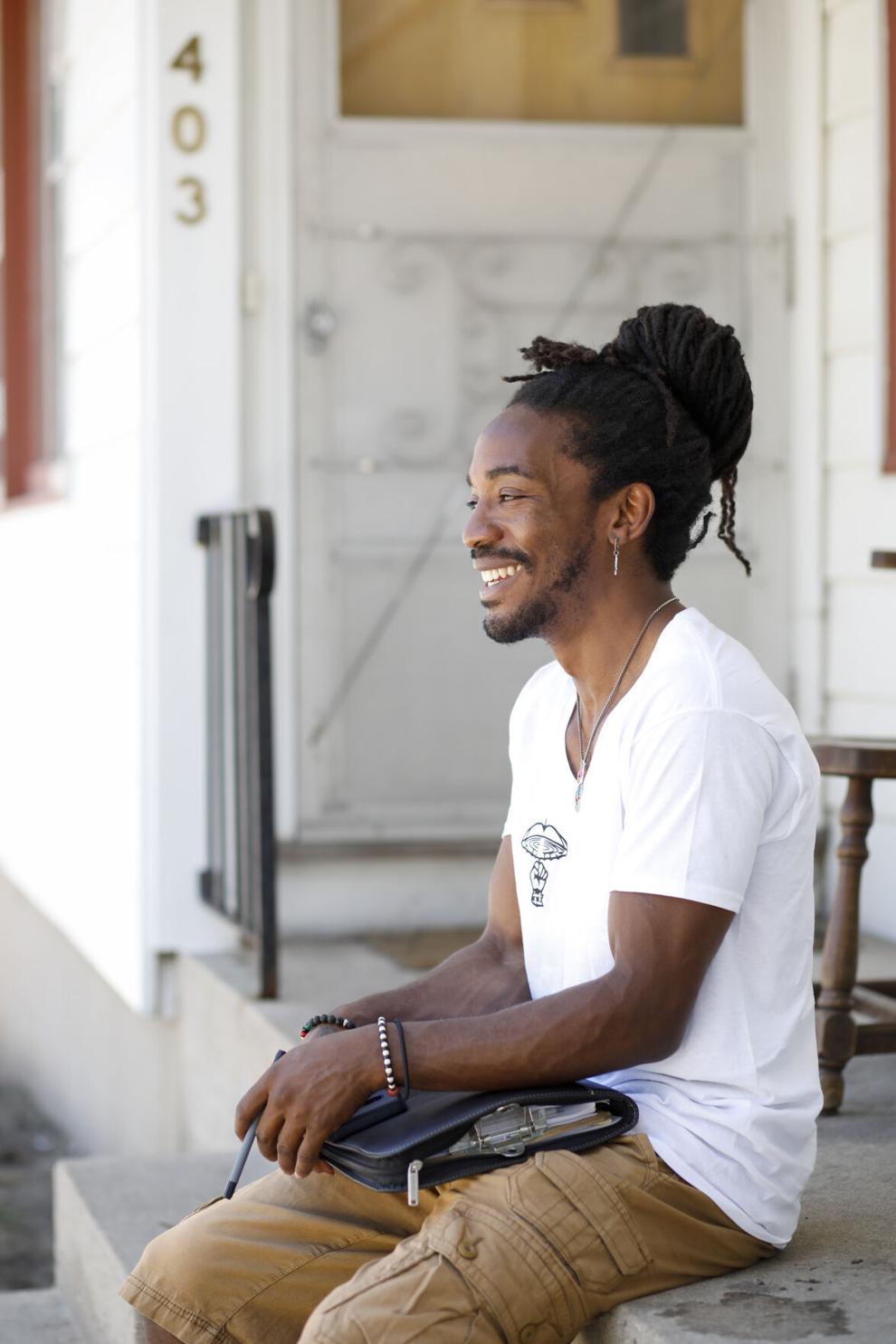 There's still a lot of trial and error as he figures out best practices, but the model seems to be an effective way to get people back on their feet. In the first year, the Umbrella Transition Program worked with 26 people, and 23 left with permanent housing and full-time employment, Alexander said.
"It just shows that it is a good formula for helping somebody," Alexander said. "If somebody from the city were to take notes on what we're doing, they would see that with the amount of money they have, with the amount of pull they have, this kind of thing could really change Madison's homelessness issue."
The program is the only of its kind in the county, at least as far as Alexander knows. (The Road Home Dane County helps homeless families locate affordable housing, provides rental assistance and also case management services, but it doesn't supply housing itself.) Alexander and his team of two other full-time staff (plus three volunteers) are trying to bridge the gaps.
Alexander spoke to local officials about creating more transitional housing for those without shelter. He recalled those officials balking at the idea, claiming they've tried similar methods in the past.
"The initial response I got from the city was that transitional housing doesn't work. They tried it years ago," he said. "If three people with no money can make it work for 23 out of 26 people, then imagine what they can do."
O'Keefe said the city was intrigued by the program and that there "is a place and a need for it." But there aren't a lot of resources available to support Alexander's work.
"As Housing First has gained favor with the federal government, one of the casualties has been transitional housing," O'Keefe said, explaining how the U.S. Department of Housing and Urban Development is no longer interested in funding transitional housing, or shelters, for that matter. "To a great degree, we're beholden to the rules and expectations — and limitations — of our funding."
The Umbrella Transition Program has  partnerships with businesses in the community, like Madison's Therma-stor, a water heater manufacturing and installation company, to offer residents employment. Over half of the men receive intensive outpatient treatment for substance dependency issues at the Jessie Crawford Recovery Center, a local treatment facility.
Alexander, who is also a licensed therapist, holds mandatory group therapy every Sunday at 6:30 p.m. He said everyone always participates.
"I just wish people could see how positive it is. Everybody gets in there and nobody's angry or doesn't want to engage," Alexander said. "It's amazing how everybody's got a different story but everybody can relate to one another."
After starting with only eight people in residence at a time, the program now can host up to 20. Alexander thinks the program and its residents are in "an excellent spot."
Over a game of pool at the program's complex of four houses on the east side, Demetrius Sampton and Iman Mad agreed. Sampton was one of the program's first residents and now is the resident advisor. The program showed him "a different path," and now he's trying to show that to newcomers, like Mad, who joined in June. 
The two had been in other programs and shelters from Madison to Milwaukee, but have struggled with substance use disorder or keeping jobs. The Umbrella Transition Program has been different from anything else they've experienced.
"In a lot of shelters, you're just homeless. It's what society says," Mad said. "Here, it's like another chance."
Alexander said the consequences of stalling on addressing homelessness here at home can be deadly.
"A year and a half ago we were talking about this men's shelter. If people put their foot down and were immediately addressing needs, then this men's shelter could have been started already, but we're so busy arguing about the location," Alexander said. "You lose lives. More people are falling into homelessness, into that sunken place where they give up.
"There's a need for somebody to do something right away," he said. "I'm not going to get permission to do this. I'm just going to do it."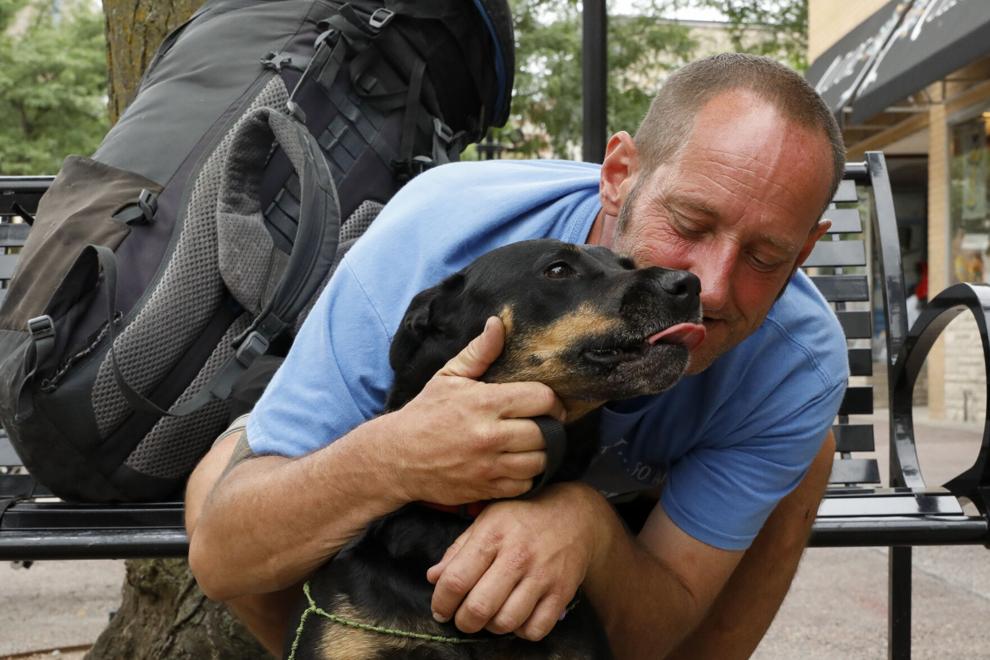 The bigger picture
For people experiencing homelessness in Wisconsin — approximately 4,515 people on any given day according to the most recent data — the single greatest barrier to securing stable housing is the lack of affordable housing unit availability. This is true in every area of the state, regardless of whether the area is urban, suburban or rural.
In Madison, for every unit in an affordable price range, there are three households in need of one, according to data from the University of Wisconsin-Madison's Institute for Research on Poverty. And only 5% of rental units in the county are considered affordable for those making 30% of the area median income, or around $1,900 a month.
"Both the city and the county have stood up affordable housing programs of their own to help subsidize the creation of new housing, and for as much success as we've had with that, the need is still far greater," O'Keefe said.
"I don't think it's a secret that the state of Wisconsin lags pretty far behind a lot of other states in terms of its resource commitment to the population of people who experience homelessness, and some of the services they require," he added.
Mike Basford, director of the Wisconsin Interagency Council on Homelessness, said both the council and Gov. Tony Evers' administration have made many attempts to expand funding and services for people experiencing homelessness through the budget. The majority have been blocked by Wisconsin's GOP-led Legislature.
"Ultimately, what we need more than anything are more housing opportunities to move people from homelessness into state housing," Basford wrote in an email.
With a giant roadblock at the state level, the federal government's COVID emergency funding has certainly helped the city make strides, according to O'Keefe. But it's been episodic.
"There needs to be a sustained resource commitment to these services," he said.
The big picture solution is simple enough theoretically, but "really complicated" to implement. Salisbury-Afshar said there must be a coordinated effort across the state and country even, so all the various social services funding streams — from housing to health care, mental health services, case management and social work — are looked at holistically.
"We don't always know all the pieces or have all the pieces together to be able to really adequately link people," Salisbury-Afshar said. "It takes a bit of time to get organizations that are used to working very differently to be able to figure out how to deliver those services in a more coordinated way.
"But it is possible."