Madison wouldn't be Madison without its lakes. At least Hilary Dugan — an assistant professor of aquatic biology and ecology at the University of Wisconsin-Madison — thinks so.
Dugan works at the Center for Limnology right off of Lake Mendota, tucked away behind a frozen Lakeshore Path next to the Memorial Union. She said people either know exactly where the center is, and what limnology is, or know nothing about it at all. 
Limnology is the study of inland waters, usually lakes and rivers. Dugan is researching how atmospheric changes, like warming air temperatures, alter life and processes in lakes, spanning from Wisconsin to Antarctica. She said Wisconsin is the birthplace of limnology in the United States and that Lake Mendota is the best studied lake in the world.
With warmer winters, faster melting ice every year and hotter summers, Dugan's work has shifted to examining the effects of a warming planet — and warming Madison lakes.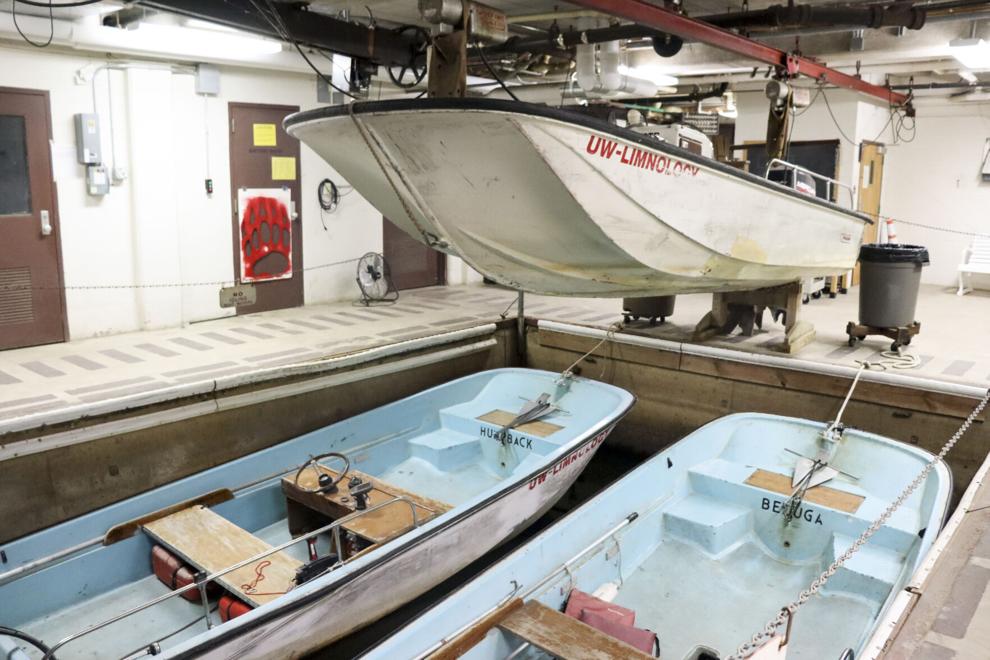 What brought you to Madison from the Arctic?
I got my start in the Arctic and the Antarctic sort of lakes at the extreme. As a limnologist, there are few places that are better to work in Wisconsin. Wisconsin has just a tremendous history of studying limnology. The University of Wisconsin is among the top research institutions for limnology, so it's really exciting to have ended up here. Madison is one of the few cities on an isthmus — it's one of the few cities where people know what the word isthmus means. It's the only place I've lived where someone is likely to know what limnology means. That is huge. I think that it's really special to be in a place where, for one, everyone knows the lakes. And I think that you can make a pretty strong argument that Madison would be a completely different city without the lakes. It's really special that the lakes, in my mind, make Madison what it is. Everything ended up where it is because of water and it shapes us.
Can you describe your research?
What we're seeing in Wisconsin is that winter is the fastest warming season. It's getting warmer. What that means for lakes is that we're seeing shorter durations of lake ice overall. That's not to say that every year (it's) getting shorter because we're also at the same time having these polar vortex events some years.
We're seeing both a trend towards shorter duration of lake ice but also more variability — winter has become more unpredictable. One of the big questions is what does that mean for lake ecosystems? What it means for people recreating (is) there's less ice so you just have less time to do all your winter activities — ice skating, ice fishing. Also, you have more time for boating. That is an obvious change, but it's more unclear what it means for the lake itself. Taking the Madison lakes as our focal point, we see what they look like in the summer: They're usually full of cyanobacteria and just poor water quality. Is there a connection to what's happening in the winter? If lake ice comes off early, does it warm up more? Are there more algae blooms? All those questions we're trying to figure out. 
The other thing I study a lot is road salt impacts on lakes. It ties into winter because it's the season of road salting. We, as a state, city, country use a lot of road salt and what we've seen in the last 60 years is the salinity of our lakes and rivers is going up. It's going pretty steadily and so there (are) a lot of questions as to what that trajectory is and what that means for freshwater organisms. How do we stop it? That one's obvious — we just need to use less salt.
What's your advice to people who use road salt?
The big take home is just to acknowledge it is an environmental pollutant. It's the same mentality as littering, right? Now when I look at salt, I see an environmental pollutant because all that salt is going to be washed into our lakes and rivers. That awareness is the impetus for change. People have personal responsibility. You choose how to take care of your own house, sidewalk and driveway. Then there's the municipalities, the counties — they're all decisionmakers, too. As we all acknowledge that this is an environmental pollutant, we then start to change how we use it. And certainly there are people who are on board with that. Today, Madison's really good with salt use. They only salt the major roads. There's just a lot of need for a mindset change. There's no great alternative — so that's why the first step is just using a lot less.
Then there's the big unknown of climate change — in the future will we still have lots of ice? I don't know.
What do you want people to know about the lakes and how they're being affected by climate change?
What's unique about Madison is that we have this long term record that goes back over a century. We can see that the lakes used to freeze in December and now they freeze in January. They're melting in March. I'm sure I'm going to see a winter in my lifetime that doesn't have lake ice. I feel like that's bound to happen. That's scary. But again, trying to actually figure out what that means ecologically is important, too. The summer is seeing warmer water temperatures, and that has impacts on things like algae. The warmer it is, the happier cyanobacteria are so there's probably going to be more algae blooms. And then precipitation is a big one. All that water has to flow through the lakes, flow downstream — and water washes things in so… it causes a lot of water quality problems.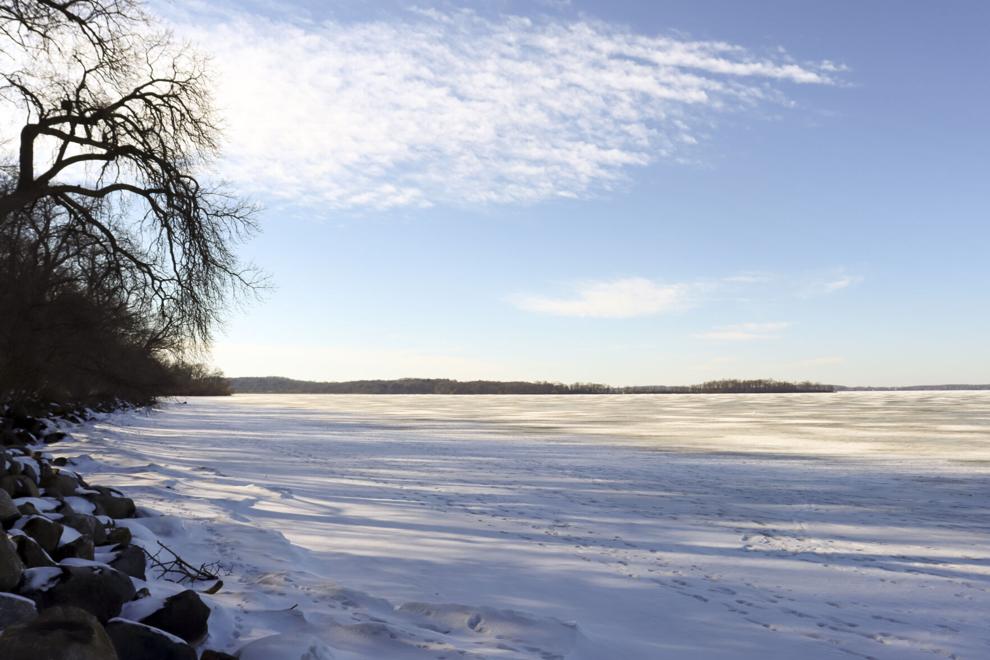 One thing that I think everyone should know is what watershed they live in. For instance, if you put salt down on your driveway, what lake is that going into? You can look up a watershed map for Madison. It gives you a sense of that connection of pollution. That being said, agriculture is really driving this water quality. The city does a really good job keeping it clean. There's always exceptions. There's always the beer cans on the ice after a weekend, but people seem to pick them up.
Is there anything strange you've ever found in the lake?
We'll anchor for work and pull the anchor and we'll find other anchors. There are probably a lot of mysteries in the bottom of these lakes — that probably aren't exciting. It's probably just a lot of garbage.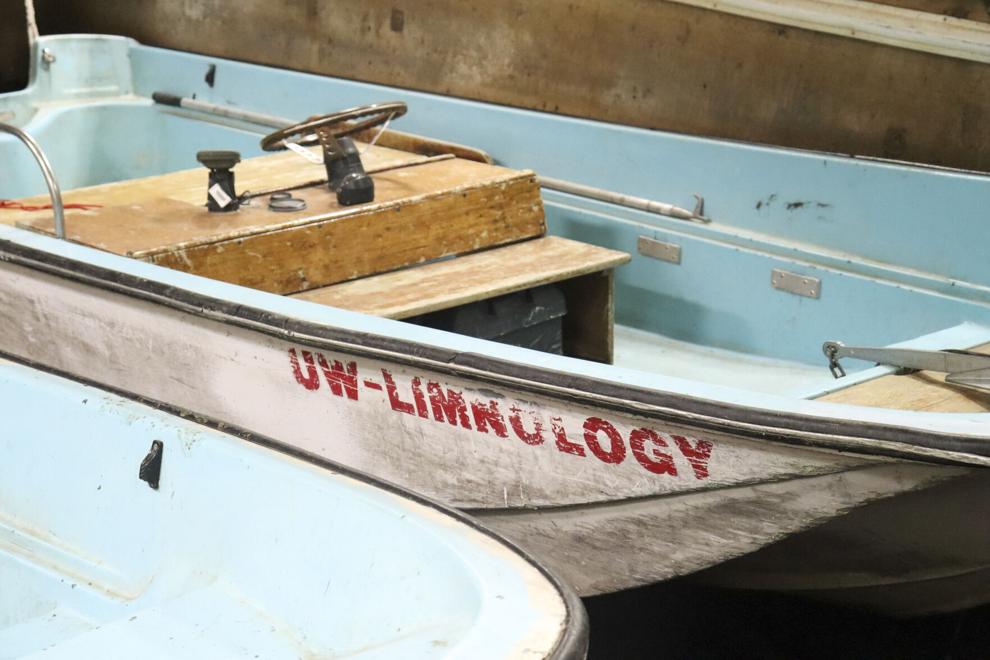 How can people in the community help protect the lakes?
We all know this is harder than it sounds but we do have representatives who are in charge of big programs that promote sustainability and water quality and environmental protection. There (are) different levels of representation where that becomes important for a lake because we want people in office in Madison to care about that, but most of the water that comes into these lakes is not from the city. So we also want to have people in Dane County who take that seriously.
With things like PFAS, we want people who work with the DNR and other state agencies to make sure, first of all, that we're aware of them and then (will) go about remediating them. We want to vote for people in Madison, Dane County and the state who all are going to work towards environmental protection. And those people exist in government right now. We just need to continue having that. Here at the university we certainly have a lot of people who are working on projects that are trying to better understand these processes — so supporting education, too.