Madison police are investigating a suspicious arson and vandalism incident at Wisconsin Family Action, a conservative Christian organization that opposes abortion, on the city's north side. 
Flames were seen coming from the building shortly after 6 a.m. The Madison Fire Department responded and put out the fire, according to an incident report from the Madison Police Department. No injuries were reported.
MPD officers and arson investigators are working to determine a cause. Police said a Molotov cocktail, which did not ignite, was thrown inside the building, and it appeared a separate fire was started.
"It appears a specific nonprofit that supports anti-abortion measures was targeted," Madison Police Chief Shon Barnes said in a statement. "Our department has and continues to support people being able to speak freely and openly about their beliefs, but we feel that any acts of violence, including the destruction of property, do not aid in any cause."
Barnes said he has made the department's federal partners aware of the incident and is working with them and the Madison Fire Department to investigate the arson. 
Office littered with soot and broken glass
Wisconsin Family Action President Julaine Appling said she was preparing a Mother's Day brunch at a Watertown church when she received a call around 7:45 a.m. from the company that owns the building that houses their office, at 2801 International Lane in Madison. There had been a fire at the office, she was told, and graffiti sprayed on the outside of the building.
Appling said police told her they had found Mason jars that had been made into Molotov cocktails, along with a lighter. The incendiary devices were thrown through the windows of Appling's office.
When a reporter visited the office Sunday morning, the blown-out windows were boarded up. Appling's office was littered with shards of glass, and there was visible fire damage to the wall underneath the window. Books that had been sitting in the windowsill were scattered on the floor, partially burned and covered with soot.
Graffiti spray-painted in cursive outside the office declared, "If abortions aren't safe then you aren't either."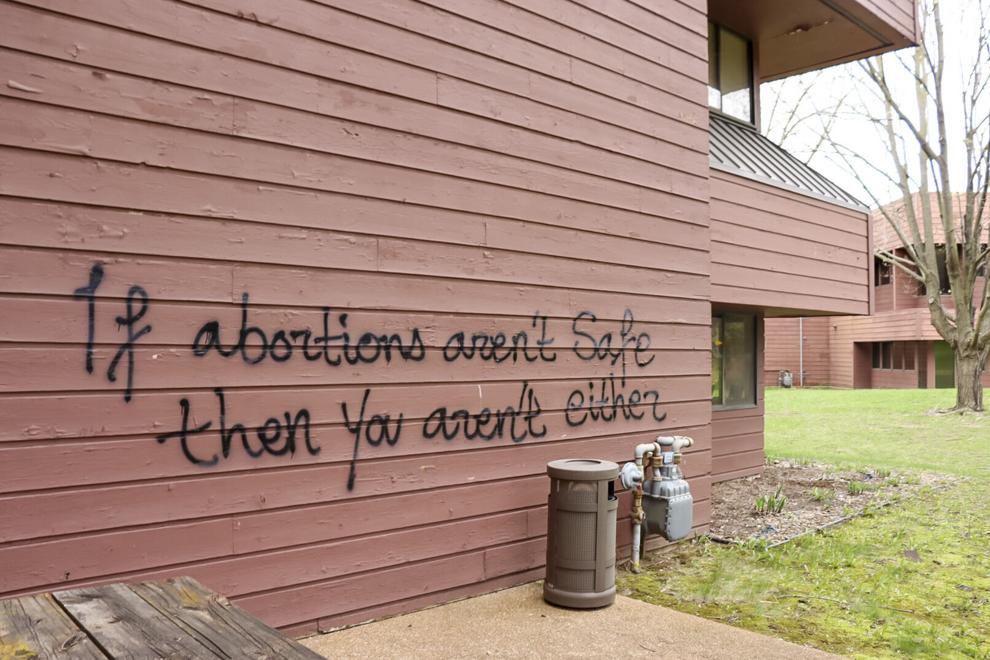 Another wall was painted with a capital "A" surrounded by the letter "O" (the "anarchy" symbol) and the numbers "1312," which denotes opposition to police (the numbers correspond with the alphabetical order of "ACAB," an acronym for "All Cops Are Bastards").
Police asked Appling if she knew of anything that might provoke such an action, she said.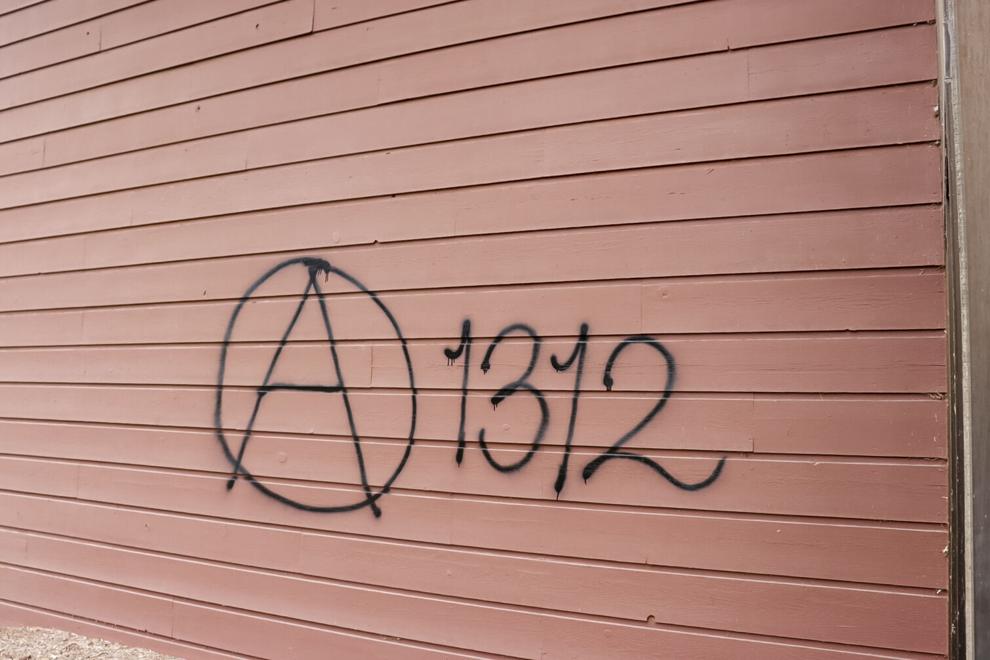 "I said, 'Yes.' I said the leaked opinion from the Supreme Court of the United States on the Roe v. Wade issue is what provoked this," Appling told the Cap Times.
While Appling herself has received personal threats, she said, the organization has never had such an overt threat directed toward it. The group's office, which used to be located just off the Capitol Square, is now in a relatively out-of-the-way office park near the Dane County Regional Airport.
"Had someone been in that office, I don't think they would have been killed, but they would have been hurt — just from the force of it, and the glass," Appling said. "The whole purpose of it was to break that glass and blow it up."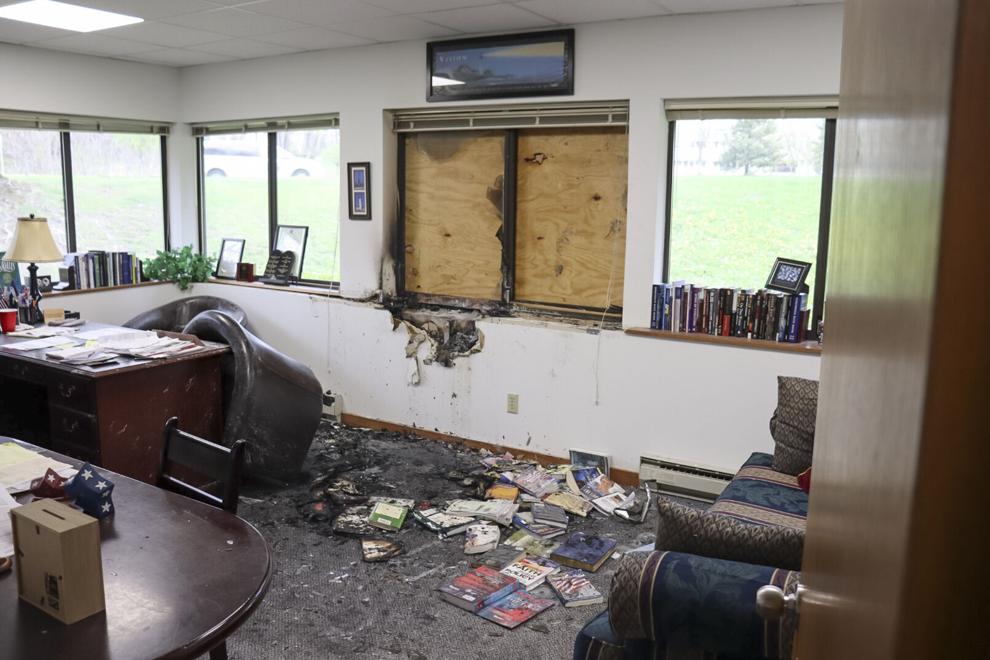 Police did not indicate any additional threat, Appling said, but she plans to tell the organization's staff not to come to the office on Monday, and is considering what additional security measures might be necessary.
"I've been doing this for 25 years," Appling said. "A lot of people disagree with me on a lot of issues. And I disagree with them. But I've not broken into their office, I've not threatened them bodily, I've not threatened their families or anything like that. We disagree. It's OK. We should be able to put our positions out publicly.
"We represent tens of thousands of people across the state who agree with us. We're not out here all by ourselves. But to respond to a disagreement with this — that is not just unnecessary, it is reprehensible, and I hope they catch the people who did it."
Wisconsin Family Action's mission, according to its website, is to "advance Judeo-Christian principles and values in Wisconsin by strengthening, preserving and promoting marriage, family, life and liberty."
Leaked draft signaled potential Roe repeal
Earlier this week, after a draft opinion indicating the Supreme Court is poised to overturn its 1973 Roe ruling was leaked, Appling issued a statement condemning the leak and cautioning "against premature celebration of what would, no doubt, be a huge victory for the pro-life cause."
"If the opinion holds as it is currently written, we will have reason and time to celebrate," Appling said in the statement. "We can certainly be cautiously optimistic as we consider what could unfold in the days ahead."
Appling told the Cap Times she "labored over that statement a long time to make sure we weren't inciting more anger."
"We're dismayed … but I'll tell you this: we're not going to back down on our opinions. We're going to actually probably be more bold, I think," Appling said.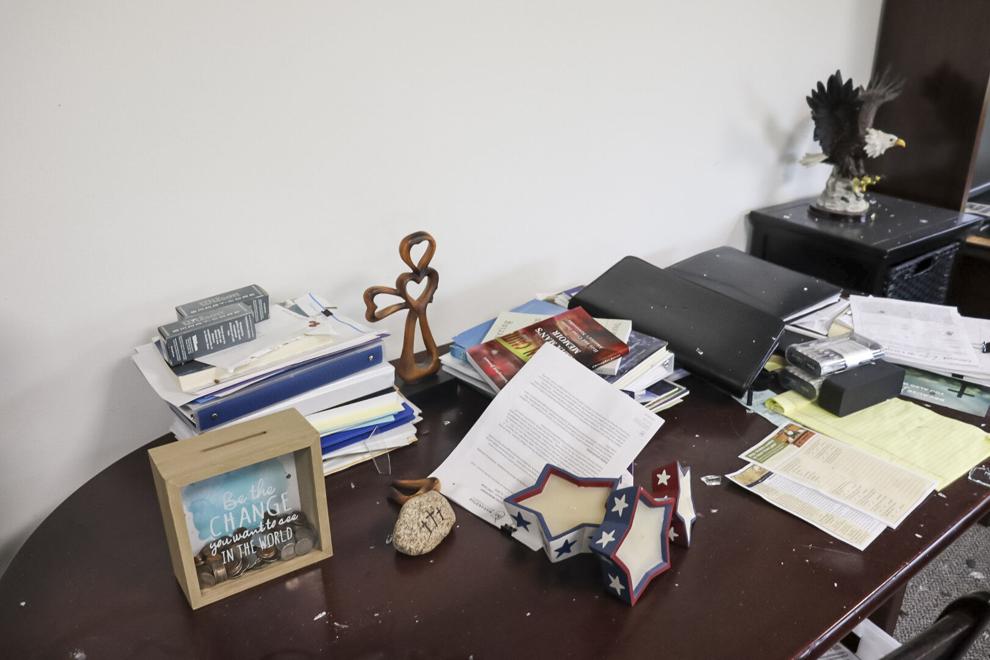 If Roe were to be overturned, abortion would not be automatically outlawed across the country; instead, state laws would govern it.
Wisconsin is one of nine states with pre-Roe bans on the books, which were rendered unenforceable by the court's ruling. The 1849 law would effectively ban most abortions in the state if Roe is repealed, and doctors who perform abortions could be found guilty of a class H felony, punishable by up to six years in prison, a fine of up to $10,000, or both. 
Wisconsin's law includes exceptions for an abortion that is deemed medically necessary to save the mother's life, but does not make exceptions for cases of rape, incest or the mother's physical or mental health.
Attorney General Josh Kaul, a Democrat, has said he would not use any state resources to enforce the state's ban, arguing they would be better spent investigating and prosecuting violent crime and drug trafficking. It would be up to local law enforcement to enforce the ban (or not), and legal experts agree the issue would likely end up being resolved by the courts. 
'Violence is not an acceptable response'
Madison Mayor Satya Rhodes-Conway spoke against the violence of the incident. 
"I understand that people are afraid and angry, but violence is not an acceptable response," Rhodes-Conway said in a statement. "Madison believes strongly in the right to free speech, but it must be exercised nonviolently by all sides in this increasingly contentious debate."
Gov. Tony Evers also condemned "violence and hatred in all forms, including the actions at Wisconsin Family Action," he tweeted. 
"We reject violence against any person for disagreeing with another's views," he said in a tweet. "Violence is not the way forward. Hurting others is never the answer."
The Democratic governor said he will work against efforts to overturn Roe and "by leading with empathy and compassion."
"We will defend what we believe in with our words and our voices — in the streets, in halls of government, and at the ballot box. In Wisconsin, we must lead by example," he tweeted.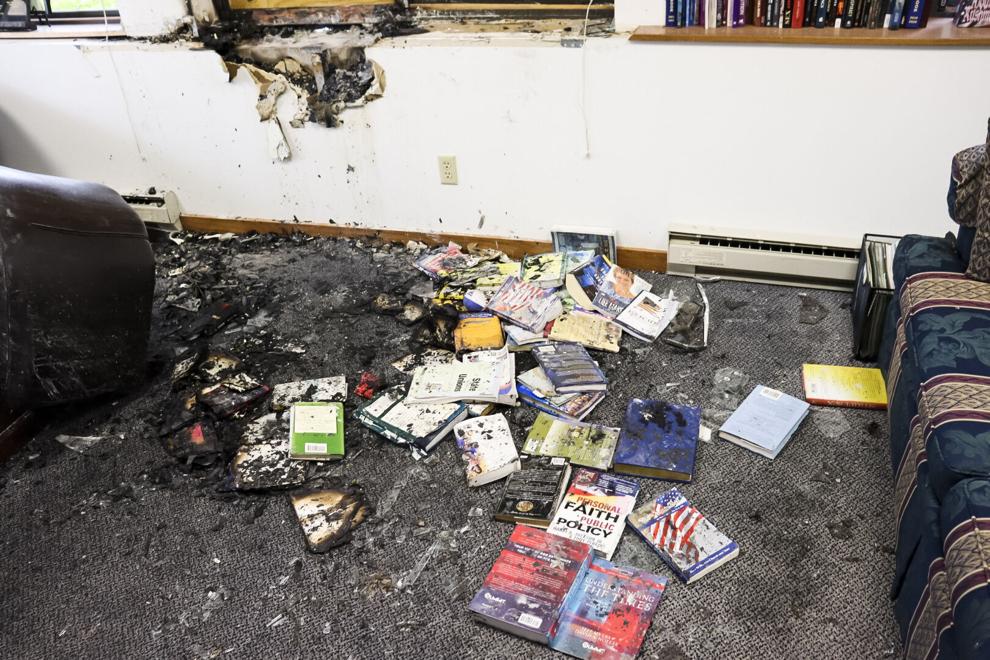 In Madison, both protesters and legislators are mobilizing around abortion access.
While activists in the city have taken to the streets to protest the seemingly imminent reversal of Roe v. Wade, two Madison legislators — state Rep. Lisa Subeck, D-Madison, and state Sen. Kelda Roys, D-Madison — are pushing a bill that would repeal Wisconsin's 173-year-old abortion ban.
Democrats have introduced versions of this legislation multiple times without success — even when, a little more than a decade ago, the party had control of both branches of the Legislature and the governor's office.
Rhodes-Conway said that, "for too long, right wing anti-abortion forces have gotten away with violent acts against women and their allies," and encouraged Congress to pass the Women's Health Protection Act, codifying Roe across the country.
"The majority of Americans support this, and it is time for our government to represent us," Rhodes-Conway said.
In 2012, a Planned Parenthood clinic in Appleton that provided abortions was damaged by a handmade explosive device. No one was in the clinic at the time. The clinic was permanently shuttered in 2016 as the organization cited an inability to meet proper security standards to protect patients and staff. 
Sen. Ron Johnson, a Republican, called the Sunday morning incident "abhorrent" on Twitter and said it should be "condemned by all."
Former Lt. Gov. and Republican gubernatorial candidate Rebecca Kleefisch tweeted that the incident was "terrifying." 
"Radicals are trying to stop us but they know we won't be intimidated from defending life," she tweeted.
Appling told the Cap Times that, although she doesn't know whether the timing was intentional, the fact that the incident occurred on Mother's Day had a "profound connection" for her.
"I realize this is a hot-button issue," Appling said. "It's been contentious for over 50 years. But how ironic … how profoundly sad that they chose this day, whether they were aware of it or not."
Barnes will give an update on the case at 2 p.m. Monday.