Madison is facing a housing drought, with its population expected to increase by thousands every year without enough space to accommodate that growth — so the city has devised a new controversial zoning idea: Change the definition of "family" in single-family homes.
A proposal from a contingent of Madison City Council members and the mayor would create flexibility in the zoning code to allow more people who are unrelated to live together in homes that currently are limited to those connected by marriage, blood, adoption or fostering.
This idea comes on the heels of a heated housing debate over the city's plan to encourage more multifamily housing near Madison's transit routes. That zoning change, which the City Council approved Jan. 17, allows duplexes in portions of three historic districts.
As in that debate, some single-family homeowners already are mobilizing to fight this latest proposal, worried it will open the door to rowdy college students and other renters with little respect for property or neighbors.
Meantime, city staff says the current code has been used by residents to complain about neighbors for racist and classist reasons — hoping to force them out.
Madison's current zoning code dictates the number of and relationships among people who can live together based on three determinations: the type of zoning district, whether the property is rented or owned, and relational status.
Tighter restrictions are in place in low-density, single-family neighborhoods — which make up one-third of the city — and even more constraints exist for renters versus buyers. The proposal, set to go before the council next month, would undo many of those limitations. 
As it stands, renters in those residential districts are limited to only one "unrelated" roommate, while five unrelated people can live in a house if at least one of them is the owner. With the code change, five unrelated people could live together, even if all five are renting. The proposal also would create the same standards for all zoning districts that allow housing in the city.
Ald. Grant Foster, District 15, who is spearheading the push for the definition change, argued the language is outdated and coded to exclude certain groups of people from living in those neighborhoods.
"I really can't quite understand how anybody can look at it and morally justify it and not understand that it's a way to legally discriminate against people with lower incomes," Foster said. "It's really pretty clear … and it's just devastating that we're even having to have a debate about it, honestly."
The Plan Commission expressed unanimous support for the change to the family definition during a presentation in the fall. The ordinance will go to the Plan Commission again for a vote on Feb. 13 and then to the City Council on Feb. 28.
Single family homes vs. college rentals
Family is defined in the code as "an individual, or two or more people related by blood, marriage or legal adoption, living together as a single housekeeping unit in a dwelling unit, including foster children, and up to four roomers." 
While the original intent of the language was to protect single-family neighborhoods from college student rental housing, the code blocks far more types of living arrangements today, said Foster. The zoning language is especially problematic for those with lower incomes, he said.
Nicholas Davies, a Madison resident who spoke at the Jan. 17 City Council meeting, said people are commonly violating an outdated ordinance they don't even know exists.
"I was surprised to learn that, even now in the year 2023, a city like Madison could still have an ordinance like this on the books that has a say in which three consenting adults can live together and which three adults cannot," Davies said.
"I've unknowingly violated this ordinance before myself — a lot of my friends have," he said.
"Whether three adults are living together out of friendship, in a committed relationship or are just trying to get by in an expensive housing market, that is none of the government's business," Davies wrote in a letter to the Plan Commission, adding the policy is discriminatory against lower-income people, against unrelated immigrant and refugee households and against the queer community.
"Splitting housing costs also helps those individuals save in order to purchase a home of their own later," he said. "This is not speculation, this is the experience of me and lots of my friends."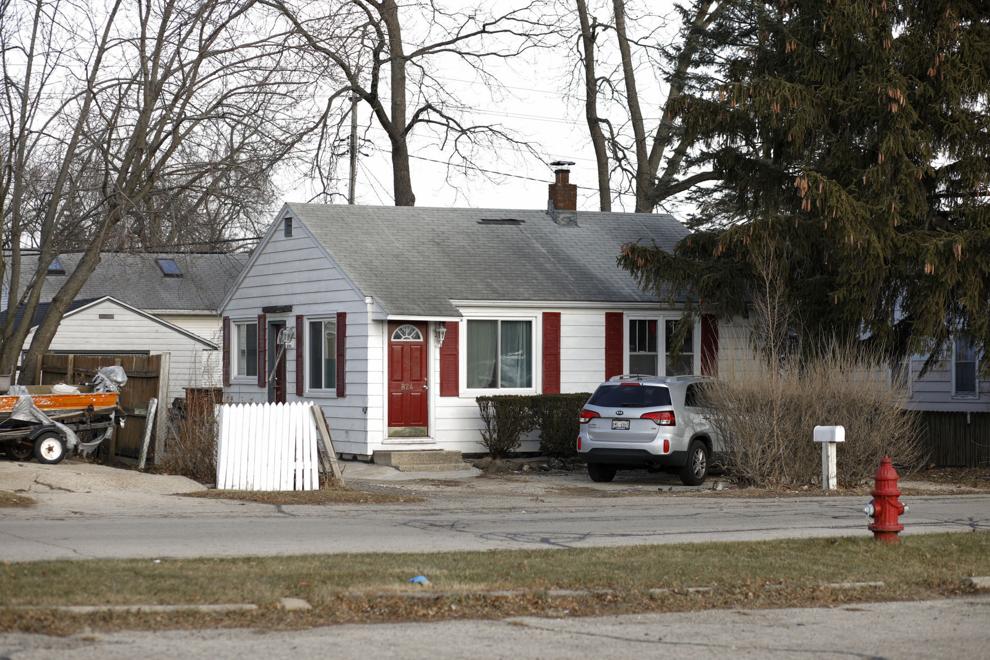 Foster noticed the restrictive language around a year ago and co-sponsored the proposed ordinance revision with Alds. Keith Furman, Brian Benford, Juliana Bennett, Nikki Conklin, Jael Currie, Patrick Heck, Erik Paulson and Matt Phair. Madison Mayor Satya Rhodes-Conway also is listed as a sponsor. The ordinance change would need a simple majority to pass, meaning it would require three more council members to vote in favor of it.
"(The language) put up these barriers — that's what it intended to do, and that's what it has done," Foster said. "The goal is to really limit who can live in a home in a single-family neighborhood to have a traditional, narrowly focused definition of family. I just think it's really out of touch with community values these days."
In the process of getting the ordinance to council, Katie Bannon, the city's zoning administrator, emphasized the need for an update at a September Plan Commission meeting. 
With the city projected to add over 100,000 residents between 2020 and 2050, a 2021 estimate found the city would need 10,000 new homes every five years to keep up with that growth. Even with the addition of $11.3 million in December for new affordable rental housing, Jim O'Keefe, director of the city's Community Development Division, said "it's nowhere near enough." 
"As successful as we have been in getting new units developed and brought online, we know that there's a need for a whole lot more," he said.
Bannon argued that, given the city's housing crisis, "there's a simple zoning code change that would immediately, dramatically increase the availability of housing in our community and improve equity."
"A change here would have a big impact on housing availability, and therefore affordability, because today for a group of three roommates, one-third of the city isn't even available to them as a housing choice," she said. And changing these restrictions would mean "tackling one of the biggest current equity issues in zoning in Madison."
'Racially driven' complaints to Madison staff
People of color and lower-income residents are disproportionately affected by the current zoning, the proposed ordinance states, because they are more likely to be renters and need to share housing to afford rent. 
Just 15% of Black households in Madison own their homes — one-third of the U.S. rate,  according to a May report from the nonpartisan Wisconsin Policy Forum. For Hispanic residents, Madison's homeownership rate is the lowest of the state's major metropolitan cities at just 30%, compared with about 41% statewide.
Madison also had the most expensive housing market based on the most recent 2019 census data, with the median Madison home worth more than $246,000 — $66,000 more than the state average. 
"The family definition is weaponized against neighbors," a 2022 city zoning report states, noting that the department receives about 20 complaints each year.
Some complaints are about students, and some are "racially driven," the report says. 
"In our experience, many of these complaints are about immigrant households and multi-generational households of color," Bannon said in an email. "Some complaints use racial slurs to describe the household. Others use more coded language, like 'these people don't belong here,' and this household 'looks different and they shouldn't be allowed to live here.'"
Enforcement of the current ordinance is complaint-based, according to Bannon, and the department investigates every complaint received. She said when an occupancy violation occurs, the department tries to work with residents so they have enough time to find other housing and don't become homeless. 
"Enforcement relies on people trusting us and answering questions honestly – even though we know that their honesty may cost them their housing," the zoning report says. "Current practice forces people to lose their homes — not because it's unsafe or because it's not zoned to allow housing — but because their household doesn't conform to an outdated ideal."
"Enforcement feels counter to the mission and values that the city and its employees are committed to," the report concludes.
Bannon said the department will get repeated complaints despite finding no violations and explaining that to the neighbor, "and it becomes increasingly clear that the neighbor complaining just doesn't want the household living in their neighborhood."
Over two dozen residents have written to the City Council with complaints about changing the "family" definition. The Cap Times reached out to more than 20 of the opponents. Two agreed to interviews.
Sally, a longtime Nakoma resident who asked that her last name be withheld, has been living in the single-family neighborhood for 50 years. 
"This has been a nice, safe neighborhood. To open it up to shared facilities, which could include students or people from out of town, could be a major change," she said. "We are afraid that possible deterioration of attractive neighborhoods in Madison will eventually just send home-buyers to surrounding communities."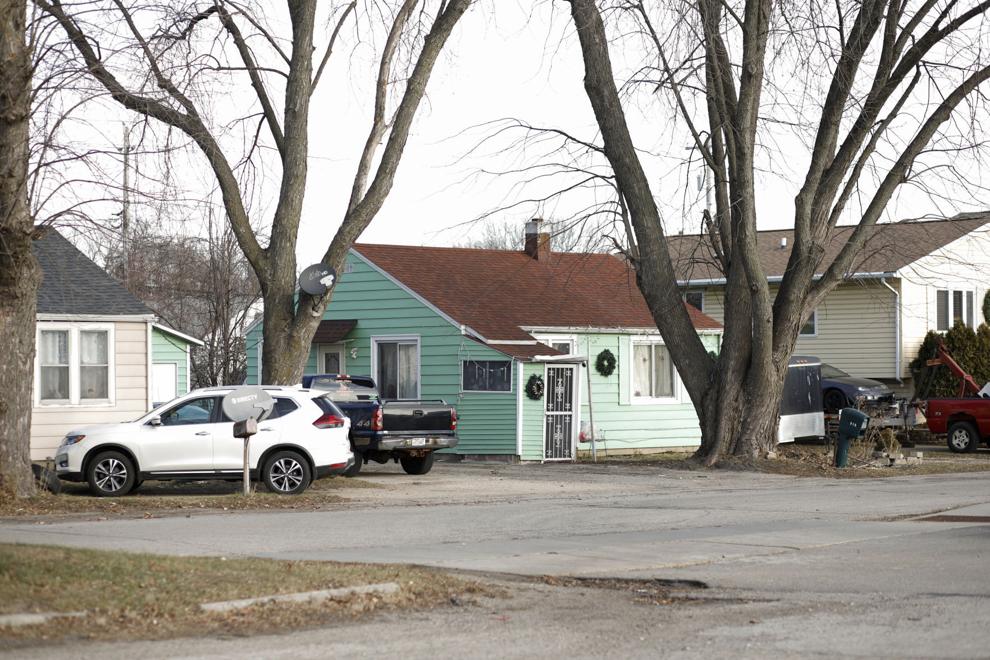 The city's proposal would change the number of unrelated renter occupants allowed in one unit but wouldn't do away with single-family zoning altogether. It also would not change the number of units that are allowed on a property, Bannon said.
"If only one single-family house is allowed on a lot today, only one single-family house would still be allowed," she said in an email to the Cap Times.
The proposal keeps the existing definition for "related" so zoning can continue to allow a housing unit's maximum capacity of people to live together if they are related by blood, marriage, domestic partnership, legal adoption or the foster system. The definition for "children" includes by birth or adoption, grandchildren, stepchildren, foster children or a ward.
Madison's persistent housing debate
Echoing last week's contentious debate over housing density, many residents have expressed concerns over what this change might do to the character of their neighborhoods.
The city's effort to add housing within a quarter-mile of Madison's new bus rapid transit line and other major routes conflicted with the wishes of homeowners in historic districts who hoped to block the development of duplexes in their neighborhoods.
Emails pored in to alders in December from homeowners sounding similar alarms about the proposed removal of the "family" definition in zoning.
"If this proposal is enacted, it will displace permanent residents in the near-campus neighborhoods (renters and homeowners alike) in favor of students," 15 residents wrote in nearly identical emails. "Properties which were once cared for by long-term tenants or families will be subject to poor maintenance and lack of cosmetic or structural investments due to yearly turnover."
Michael Miller in the Dudgeon-Monroe area, one of the emailers, said in an interview he is worried that adding college students to the neighborhood will bring more noise and parking complaints, as well as trash disposal issues.
There's now a website devoted to portraying the ordinance change as "extremely detrimental to current residents in the near-campus areas."
Foster said the comments he's heard are "heartbreaking" and "disgusting."
"The ideals that came along with suburban, single-family development — that you can protect your little piece of paradise — it's just disappointing to see how much is still out there," Foster said. "But there are a lot more renters in the city now, and I'm just glad to see more people speaking up. These zoning changes allow for more housing, and are more modern and inclusive."
Foster is optimistic the ordinance will move forward — he said it's encouraging to see conversation starting to shift — but believes timing is urgent with half of the City Council turning over in the April election.
Alds. Tag Evers, District 13, and Regina Vidaver, District 5, recommended the ordinance be referred back to committee until June to allow for more community engagement. Foster pushed for it to go to the full City Council sooner.
"I did not want this to get kicked down the road to the next council," Foster said. "I was really frustrated that that was the goal of some folks that are opposing it right now."