Madison Clerk Maribeth Witzel-Behl relies on a practiced plan to combat the depression fueled by sleep deprivation and an adrenaline crash that typically sets in after an intense election season is over.
She takes about two weeks off, bakes hundreds of cookies and shares them with friends and family. Once that enormous project is over, she can reset and return to municipal work.
But after last November's presidential election, Witzel-Behl's immune system crashed, she got tested for COVID-19 and isolated. In the midst of dealing with her own health, she was accused of election fraud and people online threatened her with gun violence.
"That didn't help me recover at all," Witzel-Behl said.
When she finally was able to take time off, former President Donald Trump sued her and others in an effort to reclaim Wisconsin, which he lost by about 20,700 votes. Recently, she and Mayor Satya Rhodes-Conway — and clerks and mayors from four additional Wisconsin cities — were subpoenaed by former state Supreme Court justice Michael Gableman, who was hired by Assembly Speaker Robin Vos to lead a taxpayer-funded investigation into Wisconsin's 2020 election results. And on Monday, the state Senate launched a review of how the city of Madison responded to the Legislative Audit Bureau's audit of the 2020 election. 
"A year later our health still has not recovered," Witzel-Behl said. "We really haven't been able to put that election aside and say, 'that's done, that's complete,' and move on."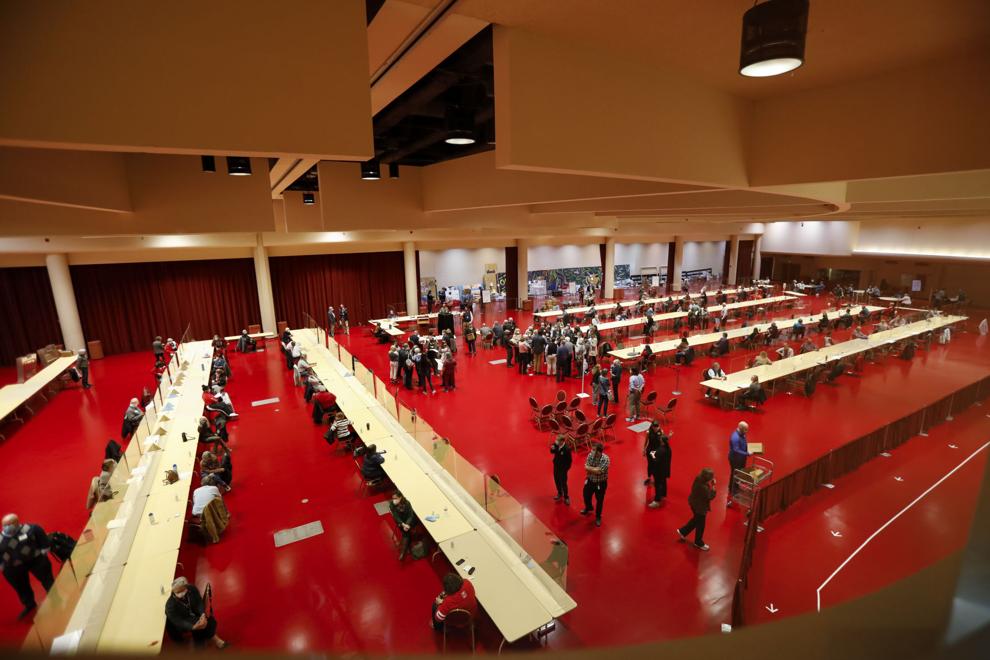 It's been nearly a year since the November 2020 election, and local Wisconsin election administration officials are describing it as the election that never ends. They are spending much of their time answering questions about the integrity of the last presidential election and fulfilling open records requests.
"When are we going to be able to move on to elections next year? Everything's been litigated," said Claire Woodall-Vogg, executive director of the Milwaukee Election Commission. "It's just like a hamster wheel. It feels like we're never going to get off." 
There is no evidence of widespread voter fraud in the 2020 election.
A recount of the 2020 election results in Milwaukee and Dane counties maintained that President Joe Biden won in Wisconsin. In May, the Associated Press reported that local election officials only identified 27 cases of potential voter fraud that they forwarded to prosecutors, out of 3.3 million ballots cast in the November election.
This year, many clerks are involved in their communities' redistricting process and are preparing for next year's midterm elections. There has not been any time to recharge.
"This is a time where typically in a two-year cycle we encourage people to go on vacation, use up their vacation time, because we don't have a November election," Dane County Clerk Scott McDonell, a Democrat, said. "We haven't really been able to take a break in this office."
Local clerks are burning out of the job as they have become political targets in an environment of widespread falsehoods about the election. Experts worry about what could happen to the state of democracy itself if they leave.
"We are not only losing professionalism and expertise and people who are really good at their jobs — Republicans and Democrats — we are then replacing it with political hackery," said David Becker, founder of the nonprofit Center for Election Innovation and Research.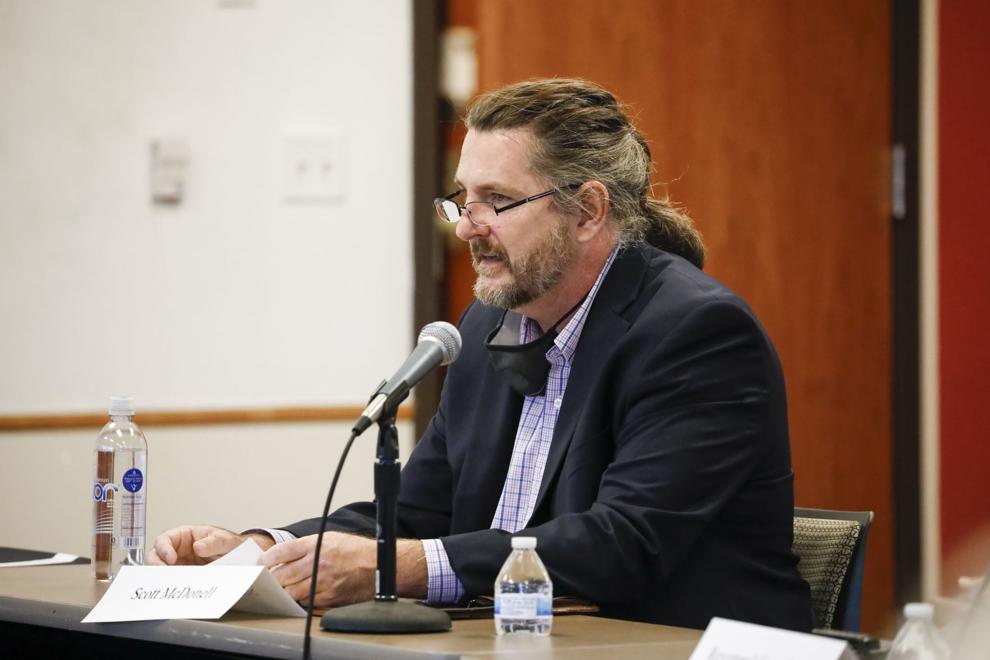 'Scrambling' in early 2020
In addition to overseeing elections, municipal and county clerks are responsible for issuing certain licenses and permits and fulfilling state laws regarding recordkeeping. County clerks are elected, partisan positions, while city and village clerks are appointed. Town clerks are a mix of elected and appointed.
Local election administrators were burdened months before the November election. The coronavirus pandemic upended daily life in communities and forced clerks to rethink how to conduct an election while mitigating the spread of a deadly virus.
"The April 2020 election was the worst election I believe that I have ever oversaw and worked through," said Fond du Lac County Clerk Lisa Freiberg, a Republican.     
The year was a "blur" for Freiberg, who still finds notes on her desk about last year's election.
"I haven't had time to clean my desk, I'll put it that way," she said.
Clerks worked full time to juggle quickly changing legal opinions on in-person and absentee voting, answer questions from constituents, prevent the spread of COVID-19 in their office and meet the increased demand for absentee ballots.
In Fond du Lac County — described by Freiberg as "very Republican" and "very proud to go to the polling location" — one of the challenges was educating voters that voting absentee is a secure option. Some voters in the county didn't trust the use of a particular voting machine from a company called Dominion, which has been the subject of misinformation regarding its machines' integrity and reliability.
"They took their ballot and ripped it up and threw it at the election officials and walked out," Freiberg said. "I find that so sad that people are taking their own right away."
McDonell described the challenges in Dane County of setting up polling locations, tracking down personal protective equipment and acquiring a huge number of envelopes to accommodate the absentee voting requests.
"We were scrambling to try to administer an election," McDonell said. "I never thought I'd be in charge of deploying the National Guard, that's for sure."
Across Dane County during the April 2020 election, 249 Wisconsin National Guard members were compelled to fill in for poll workers who decided not to work on Election Day, largely due to concerns about COVID-19. 
The hardest part about the early 2020 elections for Washington County Clerk Ashley Reichert, a Republican, was communicating with her staff and with municipal clerks throughout the southeastern county about contingency plans in case of infection.
"We had no idea with COVID how fast it was going to spread, if everyone was going to get it, even if they were working from home more isolated away from the public," Reichert said. "That was probably one of the hardest things I had to say was, if you get sick — if or when — you need to make sure that the election will still run."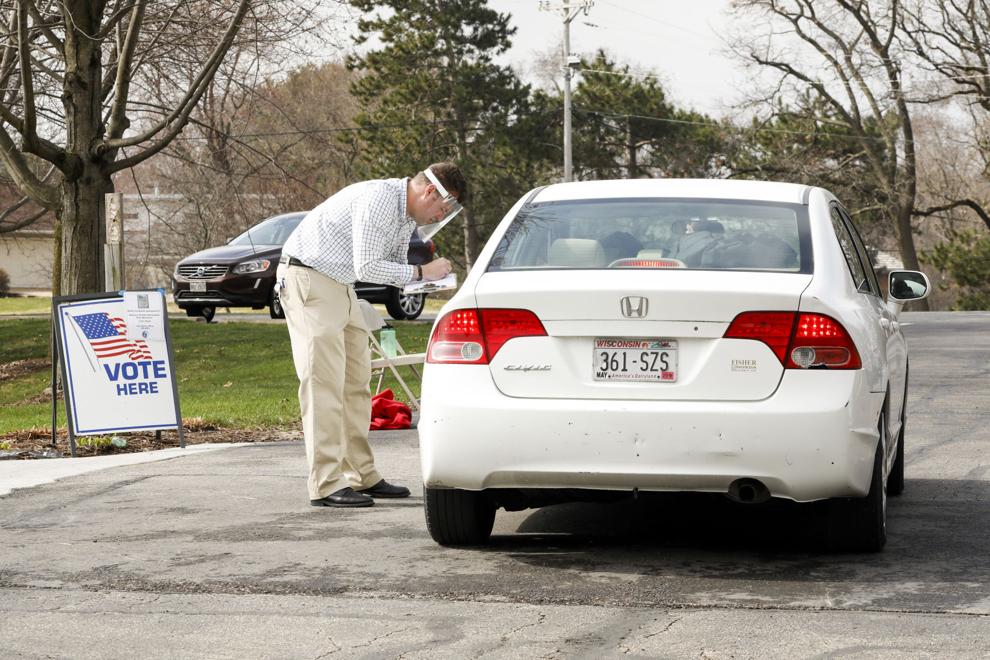 After challenges, 'tremendous success'
After April, Wisconsin's August and November elections weren't easy but went fairly smoothly.  Milwaukee Election Commission's Woodall-Vogg said she left 2020 "feeling very proud and accomplished," especially when comparing the April and November elections.
In Milwaukee, just five of the city's normal 180 sites were open for voting for the April 2020 election, resulting in long lines for voters. Green Bay, which had two polling locations instead of the typical 31, and Kenosha, which opened 10 instead of 22, also struggled.
"We trained over 2,000 new poll workers," Woodall-Vogg said of the November election in Milwaukee. "We had all of our absentee results within 24 hours. From a very knowledgeable election administration standpoint, I don't know that we've had a better election." 
A report from Barry Burden, director of the Wisconsin Elections Research Center at the University of Wisconsin-Madison, confirms the "tremendous success" of the November 2020 election.
People voting by mail reached a record high, most municipal clerks acquired resources to run the election and enough poll workers staffed voting sites, according to the report. Clerks also used new resources like grants to fund operations and the assistance from the National Guard members.
After surveying election officials and voters, Burden concluded that a vast majority of voters were served "extremely well," though he notes that some younger populations and voters with disabilities experienced challenges.
"The election itself was highly successful, with high turnout, plentiful polling places and poll workers, flexible adaptation to new conditions by election officials, and a low rate of rejected absentee ballots, despite unprecedented use of that method of voting," Burden said in the report.
Relentless criticism
But the 2020 election and the ongoing questions about its validity took a toll on election administrators. The first thought Witzel-Behl said when she learned of Gableman's investigation was to check her blood pressure. Woodall-Vogg met with the Legislative Audit Bureau one week after giving birth and spent her maternity leave responding to information requests.
Woodall-Vogg said she was "bending over backwards to be as transparent as possible because in our office I was solely responsible for saying what I needed, getting it funded and executing the election." 
While putting on an election was tiring, Woodall-Vogg said the public and political discourse since last year's general election is "just exhausting." 
She and her office have also been threatened. The scary messages picked up after a conservative site called the Gateway Pundit posted an exchange between Woodall-Vogg and an election consultant in the early morning hours after the election. 
The exchange noted the late hour that Milwaukee finished counting the ballots, and the conservative site known for posting misinformation and conspiracy theories used it as a sign of wrongdoing. In Wisconsin, election officials can't begin counting absentee ballots until Election Day, and the record number of absentee ballots added to the workload last November. 
"I received one threat at my phone, one to a personal email account," Woodall-Vogg said. "From an individual standpoint, it is pretty scary and frustrating." 
The public criticism election officials received regarding the 2020 election was unique, according to Burden, and Woodall-Vogg wasn't the only election administrator to experience harassment and threats.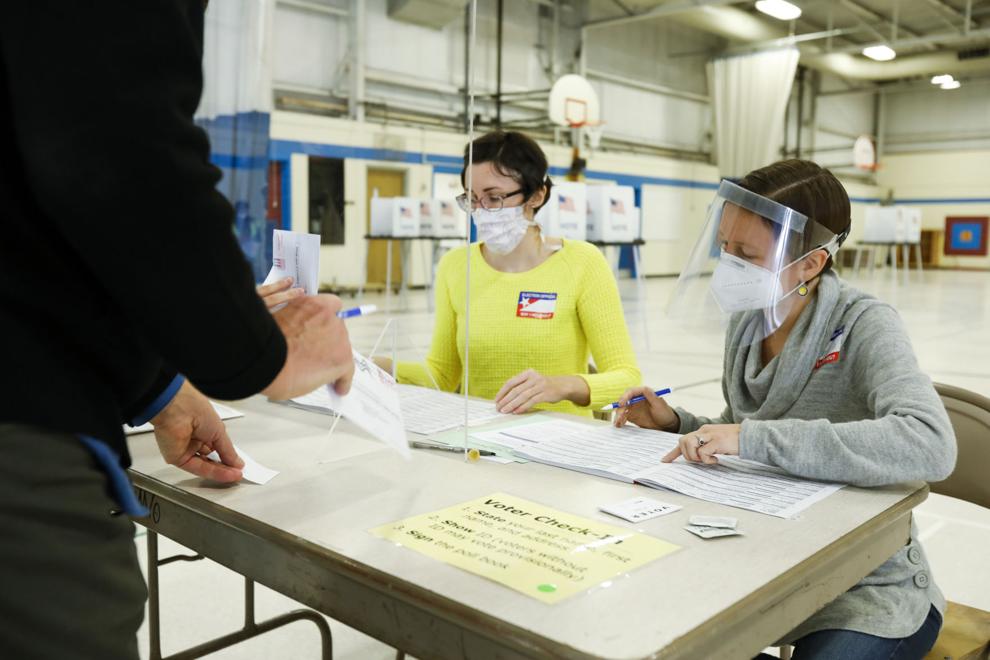 Of those who worked a previous presidential election cycle, Burden found 19% reported receiving more threatening or hostile messages in 2020. In small jurisdictions, the problem was less likely to occur, but it happened to nearly half of clerks who served municipalities with a voting age population of more than 5,000.  
Sara Bruckman, who was the clerk for the village of Shorewood during the 2020 election, said the criticism was especially difficult after a trying election year.
"People look at you as the villain, and you're the true servant, and that is what I think is so difficult," Bruckman said.
Bruckman, now the deputy clerk in the village of Fox Point, said the discourse around the election also hurt personal relationships with friends and family. Some clerks working in trying circumstances couldn't rely on their friends and family because they questioned their professional integrity.
Witzel-Behl said she reported threats about her to the Madison Police Department, which conducted a security review of the city clerk's office in the downtown City-County Building. She also installed a doorbell system that includes a video camera for extra security at home.
Adding to their personal stress, Witzel-Behl said clerks also were on the front lines of responding to residents' frustrations about how the pandemic affected the election. 
"We were called every name you could imagine," Witzel-Behl said. "It was more that they were angry at the situation."
Burned out
Witzel-Behl has thought about leaving her job every day for a year, questioning if she's resilient enough to withstand multiple pandemic elections.
"It's not like I can snap my fingers and bounce back from all the sleep deprivation and the extra stress," Witzel-Behl said. "I don't want to have my stress and my health issues caused by a lack of sleep affect the voters and make an effect on the city of Madison."
She ultimately decided to renew her contract with the city this past summer. 
According to Burden's report, 20% of local administration officials still in office in Wisconsin in April 2021 said that running elections in 2020 made it less likely they would continue serving. Clerks from larger areas were "somewhat less likely" to say they would continue.
Yet the turnover of election administration officials in the state after the 2020 election was relatively similar following the 2016 presidential election — 12% compared to 9%, respectively.
"It seems that a significant amount of replacement of clerks is fairly normal, at least after major presidential elections, and that the 2020 cycle only resulted in a slightly higher outflow than usual," Burden said in the report.
Election officials across the country are facing increased pressures, and some are leaving because of them. An election administrator in North Texas resigned Oct. 12, the Texas Tribune and ProPublica reported, after a monthslong effort by residents and officials — and Trump supporters — to force her to leave. 
Bruckman, who is also the president of the nonpartisan Wisconsin Municipal Clerks Association, said the state has 179 new clerks since the November 2020 election. Of those new election administrators, 27 positions became open due to people retiring.
"They may have had considered retiring already, but I do think the weight of (2020) really may have pushed people to retire earlier," she said.
According to the Associated Press, about a third of Pennsylvania's county election officials have left the profession. The New York Times reported that one in four directors or deputy auditors of elections have left in Ohio's southwestern region. 
Center for Election Innovation and Research's Becker remains concerned about an impending departure of a "generation" of election administration officials around the country. 
According to a survey conducted in 2020 by the Elections and Voting Information Center at Reed College in Portland, Oregon, and The Democracy Fund, nearly 35% of local election officials report they could retire before the next presidential election in 2024. 
"Elections have never been better run in Wisconsin and around the country," Becker said. "These people should be celebrated, and instead they're wondering if they have to take alternate routes home because they might be followed or attacked."  
One in three election officials felt unsafe in the jobs, and one in five said they were concerned about death threats, according to a June 2021 report from the Bipartisan Policy Center and the Brennan Center for Justice at New York University.
Becker sees a disturbing trend of these harmful actions pushing election workers out of their jobs in favor of partisan officials.
"What they're experiencing at their local level is part of the national campaign to undermine democracy, and part of that campaign, whether intentional or not, is to make life so miserable for the public servants to bully and intimidate them over time that they eventually (leave), and perhaps are replaced by election deniers," Becker said.
Deepened commitment
Though some are leaving the field, Burden determined that 18% of clerks said the 2020 election experience deepened their commitment to voters.
Dane County's McDonell is among those. He said he was definitely burned out six months ago, but the feeling has since passed.
"I do feel like right now this is one of the more important things to do in government is to defend our democracy and to stand up to these lies," he said. "This is how you descend into authoritarianism, when people don't believe the results are accurate or fair.
"It's kind of scary to think about." 
In Fond du Lac County, Freiberg said the answer to why she continues to be a clerk gets more difficult,  noting that it wasn't an easy job prior to 2020. She described planning for elections as planning a big party but forgetting to ask for RSVPs: "That's what it is on Election Day. You don't know who's going to show up.
"It gets harder and harder with the scrutiny that I'm under as county clerk," Freiberg said.
Woodall-Vogg continues to enjoy her job despite the challenges, and feels supported by the mayor's office and the constituents of Milwaukee. In Madison, Witzel-Behl remains grounded through one-on-one conversations with voters. 
Likewise, Reichert, who held other positions with Washington County in planning, parks and the sheriff's office, said improving service to the public motivates her.
"Being able to accommodate for families and the public in a better way and in a more positive way has kind of kept me in my role," she said. "Coming up with new ideas and making new innovative processes has been interesting. It's always something new."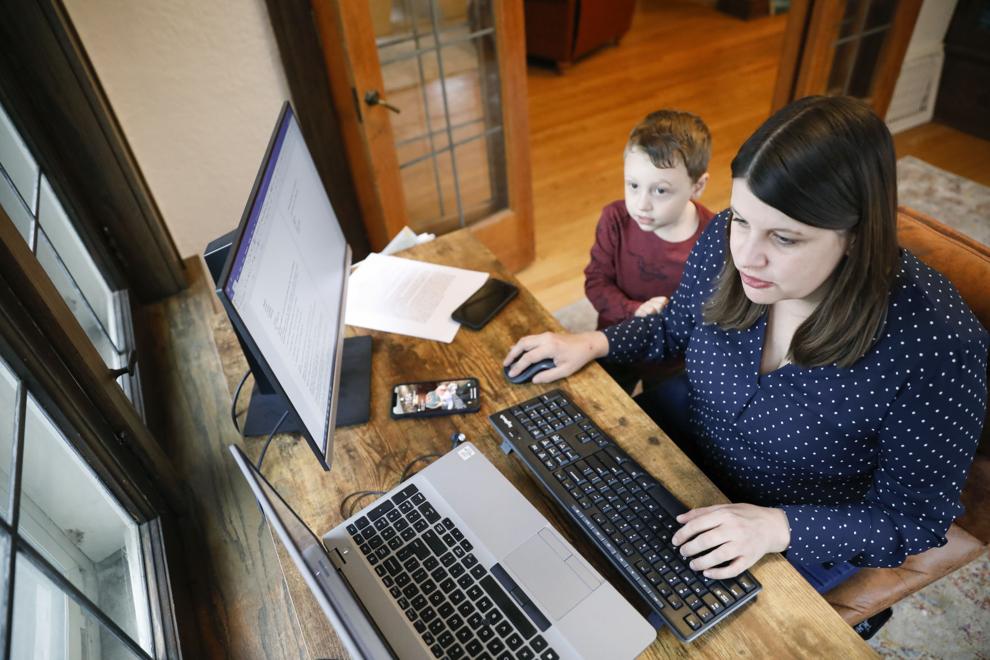 Trust by 2024?
Bruckman worries the constant questioning of the November 2020 election will harm the public's trust in the elections system for years to come.
"I don't even think it'll be back by the 2024 election," Bruckman said. "The more that people take time to question us and scrutinize, that is the amount of time that we are taking away from our jobs to do it right."
Fond du Lac County's Freiberg wants people to know that she runs elections as outlined in state statutes.
"I honestly don't know what to say to people anymore as far as this is what happened, and we need to move forward," Freiberg said. "If the party doesn't start working together and supporting each other, I don't think they're going to like what the outcome will be next fall, and that will be concerning as it continues forward and the doubt will once again come in."
Reichert welcomes questions into the election but despairs when false claims are repeatedly shared on social media. Overall, she views these questions as learning opportunities.
"I don't mind answering all of the emails that we get. It is time consuming but I feel like it's helpful to the public," Reichert said. "Any misinformation that you can eliminate is good."
What is disappointing, she said, is when constituents begin to have faith in Washington County's election system after talking to her — but not in other municipalities and counties.
To dispel misinformation, she encouraged people to become poll workers. 
"The amount of knowledge that you would receive as a poll worker in regards to the election processes is amazing," Reichert said. "Then you would truly have faith in the system."