Wisconsin can be viewed through two lenses: pre- and post-Dobbs v. Jackson.
On June 24, the U.S. Supreme Court's ruling in Dobbs effectively overturned Roe v. Wade, the case that ensured a federal right to terminate a pregnancy. With that decision, the state's 1849 criminal abortion ban went into effect.
Since then, reproductive rights have been at the center of Wisconsin and U.S. politics, becoming one of the most critical issues at stake during the midterm election on Nov. 8.
But barring abortion in the state is far more than a talking point and did more than turn voters out to the polls. As restrictions on the procedure have grown, crisis pregnancy centers, or CPCs, have attracted more attention and funding. The primary purpose of these organizations is counseling clients against ending their pregnancies, abortion rights advocates say.
While the mission of many CPCs have not changed since June 24, the stakes are higher.
CPCs are spaces that provide services to pregnant people, primarily organized by anti-abortion or faith-based organizations, according to University of Wisconsin–Madison Obstetrics and Gynecology professor Jenny Higgins.
With the state's four abortion clinics unable to legally provide the procedure, the question remains where those in need can turn. Crisis centers say they are stepping up to help, but experts contend they are insufficient, harmful or both.
"A clearly stated motivation of CPCs is to dissuade people from having abortions. We see that in studies, analyses of mission statements and materials from these organizations," said Higgins, who is also the director of UW CORE, an initiative through the School of Medicine and Public Health researching reproductive health, equity and autonomy in Wisconsin.
While some CPCs offer only physical resources for parents-to-be, like diapers, formula and clothes, many others come with an agenda and an abundance of misinformation, according to Higgins. But it's not a black-and-white issue. 
"Crisis pregnancy centers wouldn't have mushroomed into such a common occurrence if the social safety net hadn't failed people in our country," she said. "While there is a lot to critique around crisis pregnancy centers, they're also filling a need that's left behind by holes in our public policies and programs."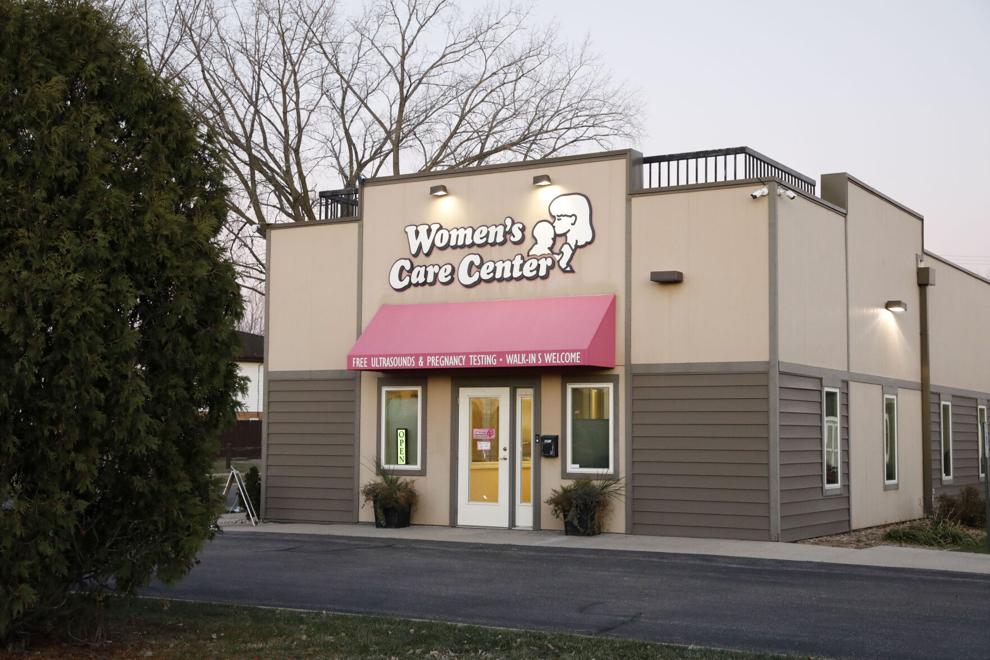 Finding a new normal
When Roe was overturned, the state faced a completely changed landscape.
Under the state's criminal abortion ban, doctors who perform abortions can be found guilty of a felony punishable by up to six years in prison, a fine of up to $10,000, or both. The law includes exceptions for an abortion that is deemed medically necessary to save the mother's life, but does not make exceptions for cases of rape, incest or the mother's physical or mental health.
Wisconsin used to have four clinics that provided abortions — three operated by Planned Parenthood in Madison, Milwaukee and Sheboygan, and the Affiliated Medical Services clinic in Milwaukee.
Planned Parenthood locations are still operating but don't offer abortion services anymore. Instead, they focus on other reproductive health services, like birth control, STI testing and emergency contraceptives, and refer patients across state lines for what they can't provide. In Madison, there are two Planned Parenthood clinics at 2222 S. Park St. and 3706 Orin Road.
Affiliated Medical Services, formerly Milwaukee's only independent abortion provider, permanently closed in late October. CEO Dennis Christensen, a retired OB-GYN, will soon open a new abortion care facility in Rockford, Illinois.
In Madison, there are at least four crisis pregnancy centers: Access Women's Center at 2701 E. Washington Ave., First Care Clinic at 1350 MacArthur Road, the Women's Care Center at 3711 Orin Road and Babies & Beyond at 1974 S. Stoughton Road.
Not all offer the same resources, but crisis centers generally "advertise services that are not medically necessary and intentionally confusing, bringing people in who don't necessarily need or want that care," said Johanna Hatch, president of Pregnancy Options Wisconsin: Education, Resources, and Support (POWERS), a nonprofit group of doctors, midwives, doulas, educators and activists.
"If a person is seeking assistance and is made to believe they will receive the type of assistance they desire — and they find out they're not going to receive medical care for their pregnancy and have to listen to information that is incorrect or biased — that is harmful," she added. "That has to be made really clear."
On top of that, CPCs often deliberately use language, imagery and messaging designed to confuse people about what services they offer, which are limited and rarely include comprehensive reproductive health care, Hatch said. They are often located close or next to hospitals or clinics, sometimes right next door, and use similar marketing and signage.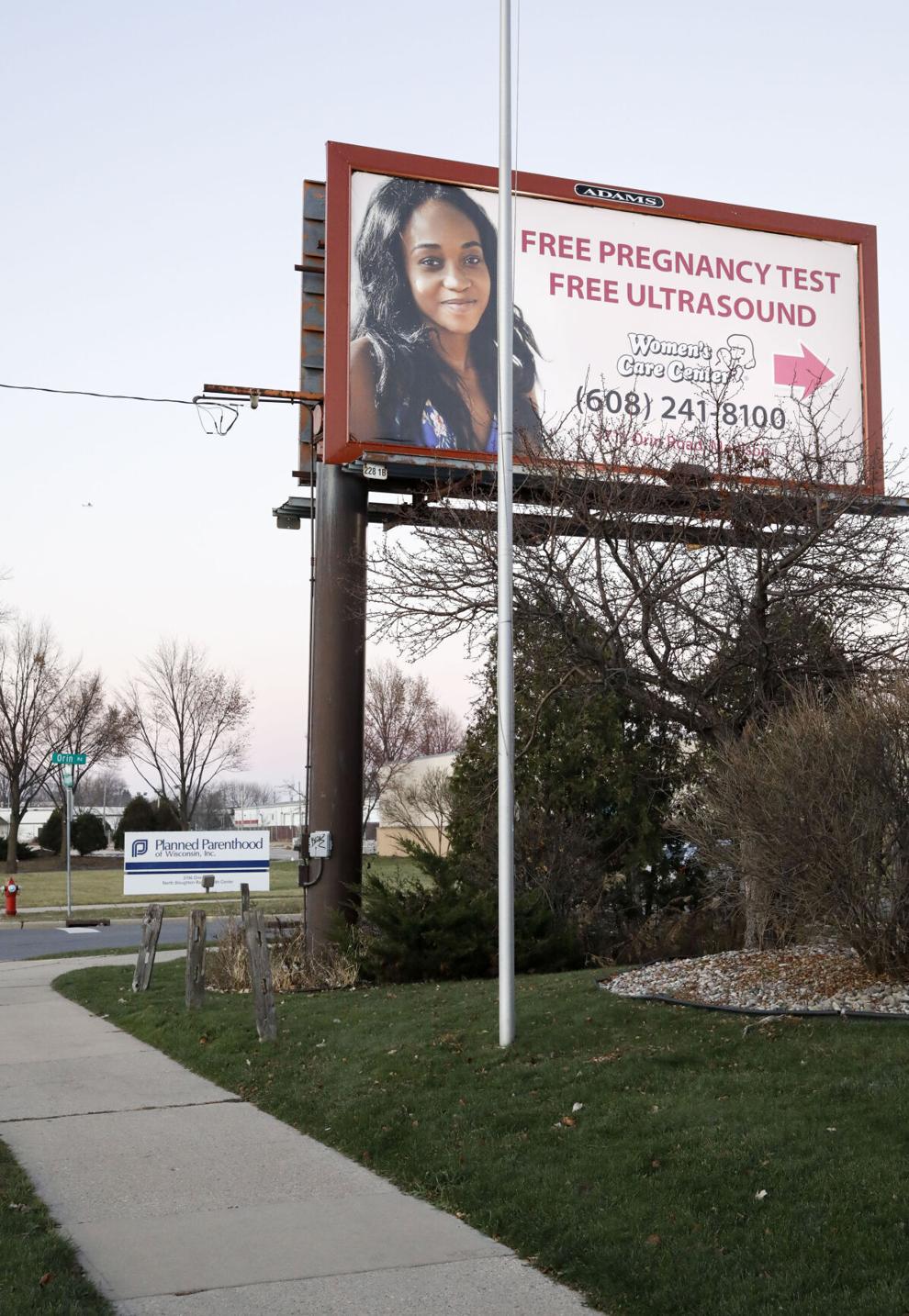 The Access Women's Center is directly next door to a Public Health Madison & Dane County clinic. The Women's Care Center is across the street from a Planned Parenthood clinic — which used to serve as one of four places in the state that offered abortions. 
The Women's Care Center, adorned with a pink banner in a similar shade to that of Planned Parenthood, is not a medical clinic but offers free pregnancy tests and ultrasounds, according to its website. A webpage on abortion says the center will help women "find out the facts" and "make a plan."
The center, which is not religiously affiliated, declined an interview for this story, saying it is "an oasis away from politics" and "not doing media right now." First Care Clinic did not respond to the Cap Times.
Given the abortion ban in Wisconsin, the neighboring Women's Care Center is "even more problematic and harmful," said Mike Murray, the chief external strategy officer for Planned Parenthood Wisconsin.
"There are such barriers to people who want to access abortion care in Wisconsin, so it's even more important they're getting that timely and accurate information so that they can plan accordingly to access abortion care where it's still accessible in a neighboring state," Murray said.
Delaying that information can have substantial consequences.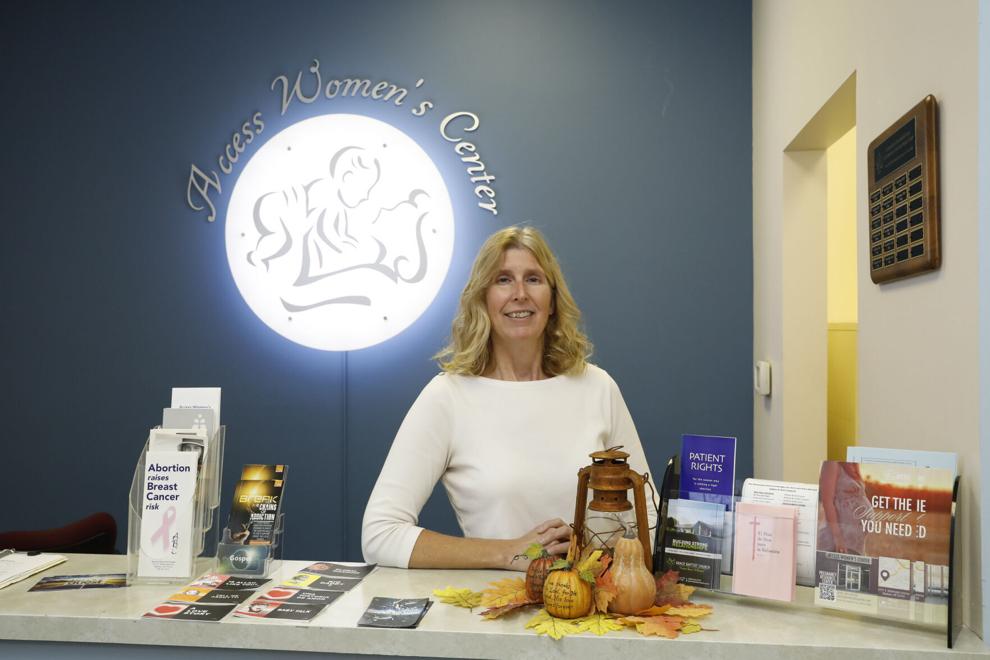 Delays and added costs
Even before Roe was overturned, UW's Higgins said Wisconsin had very restrictive abortion laws.
In order to have the procedure, two separate, in-person appointments were required at a clinic that provides abortion care — which, again, were only in three cities. The first appointment was for an ultrasound, along with a mandated script listing the risks of the procedure.
Doctors were required by law to explain a set of printed materials at a second in-person appointment at least 24 hours before an abortion that, according to the state health department, included:
A description and pictures of development of the fetus every two weeks during pregnancy
A statement about fetal pain
Descriptions of common abortion procedures and their medical risks
Possible harmful emotional effects following abortion
Medical risks of pregnancy and childbirth
Agencies and services that assist clients through pregnancy, delivery and raising a child
Adoption agencies and contact information
The law also required the patient voluntarily agree to the abortion in writing.
Some CPCs in Wisconsin claimed to offer the first, pre-abortion appointment, according to POWERS' Hatch, even though that visit did not fulfill the legal requirements for the state since CPCs don't provide abortion care.
"That adds an additional diversion, which then pushes folks later to care," she said. "The further someone goes along in their pregnancy, their options for the type of abortion care they can access become more limited."
Prior to the June Supreme Court decision, Hatch said the majority of POWERS' work was answering questions and helping with access to abortion.
Despite the ruling, not much has changed in terms of demand.
"People are still calling with the same concerns because people are still seeking abortion care," Hatch said. "The biggest difference is that people are having to travel further, so it is more difficult, it is way more expensive and it's taking longer to get appointments as their abortions are pushed later into pregnancy."
POWERS is centered around "absolute transparency," so if someone wants a religiously based organization to support them through a pregnancy, Hatch believes there should be access to that. It's the honesty of the crisis pregnancy centers that is lacking, she said.
"For people who don't want that type of support, they need resources. They do not need somebody to try and talk them out of it," Hatch said. "They deserve transparency about what services are available, and whether or not that organization is going to help them facilitate their desired outcomes."
A 2021 study from The Alliance, an advocacy group for women's rights and gender equality, found nearly two-thirds of crisis pregnancy centers in nine states (the study did not include CPCs in Wisconsin) used deceptive and coercive tactics and medical disinformation.
"Many CPCs falsely claimed to have no agenda," the report says, while simultaneously "misleadingly presenting themselves as medical facilities." Additionally, the study asserts the modern CPC industry is "rapidly expanding while evading public accountability, despite increasing reliance on public funds." There is no evidence that Madison CPCs are funded through public dollars.
While Wisconsin BadgerCare, the state's health care option for low-income residents, never covered abortion services, it is included in state programs in Illinois and Minnesota — but only for in-state residents. Those traveling over borders have to pay out of pocket for abortion services, as well as for travel and additional costs.
Planned Parenthood, POWERS and other nonprofits still help people get the care they need through referrals to out of state clinics, as well as any other needed resources, such as financial assistance, arranging transportation services and more. It requires a new level of coordination to help people get to Illinois, Minnesota or another nearby state where abortions are legal.
"Being forced to travel across state lines to access care that used to be a constitutional right, people are having to juggle time limitations and a lot of just very real life circumstances, like time off from work, child care, gas money or a bus ticket," Planned Parenthood's Murray said.
Debunking misconceptions
Murray believes it is Planned Parenthood's responsibility to give patients complete and accurate information, "treating them with respect, honor and dignity in a way that is non-judgmental." He said crisis pregnancy centers do the opposite.
"Crisis pregnancy centers do not provide people with full information. They do not provide them with all of their options," Murray said. "They actually exist to dissuade people from making their own personal health care decisions."
Stephanie Larsen, the director of Access Women's Center on East Washington Avenue, a CPC, has an equally strong opinion of Planned Parenthood.
A self-described nonprofit pregnancy care center, Access Women's Center offers "educational information, practical support, spiritual guidance beginning with a personal relationship with Jesus Christ and promoting life-affirming choices," according to its website. 
Larsen explained the center has not and never will perform or make referrals for abortions, and that it has never claimed to be a medical clinic — a common misconception since Roe was overturned, she said.
"We've never referred for abortions… we just don't recommend it in any way, shape or form," Larsen said. "Can we stop that client? No, she has a free will to go do what she wants."
Larsen said she gives clients "the best sound advice" available but can't choose for them.
She added the center provides literature and will go over patient rights because clients "need to know the things they're going to be experiencing before and after" the procedure.
Pamphlets on display at Access Women's Center range from "A pursuit of moral purity" to "Abortion raises breast cancer risk," the latter of which has been studied but never substantiated by the National Cancer Institute, the American Cancer Society or the American College of Obstetricians and Gynecologists.
Larsen claimed Plan B, or the morning after pill — an emergency contraceptive — is not FDA approved, and that Planned Parenthood "is still doing abortions" with the pill chemically.
"The thing about this Plan B is that they're getting it from India. It is not FDA approved," Larsen said. "We care about women, and they're giving them drugs that aren't even FDA approved. I find that scary."
That is also untrue. The FDA approved Plan B in 2013. It is available at pharmacies and organizations like Planned Parenthood.
When asked if the center could be more transparent about its religious affiliation, Larsen said that "almost everybody knows that (it's) a Christian organization." The coffee table in the lobby of the center is decorated with the different gestational stages of pregnancy and a quote from the Bible is posted above counseling rooms.
When asked if she thinks the center is purposefully scaring women out of getting an abortion, Larsen responded: "Don't you think they need to know? Don't you have to have all your options reviewed?"
She also said the physical proximity to Public Health Madison & Dane County's facility — which hosts the county's only reproductive health clinic — contributed to a working relationship where clients are referred between the two offices.
"They know what we do here," Larsen said. "We do have some giving and taking."
PHMDC refuted that claim.
"We are not affiliated with Access Women's Center and we do not send referrals to them," said Morgan Finke, a spokesperson for the department, in a statement. "Public Health Madison & Dane County believes that all people should have equitable access to evidence-based, comprehensive reproductive health care services. We strongly encourage anyone looking for health services, including pregnancy support and sexual health resources, reach out to us directly for information."
The county's reproductive health clinic offers free, confidential care including pregnancy prevention, testing and referral services "in an inclusive, stigma-free environment for people of all ages, gender identities, gender expressions and sexual orientations," according to PHMDC.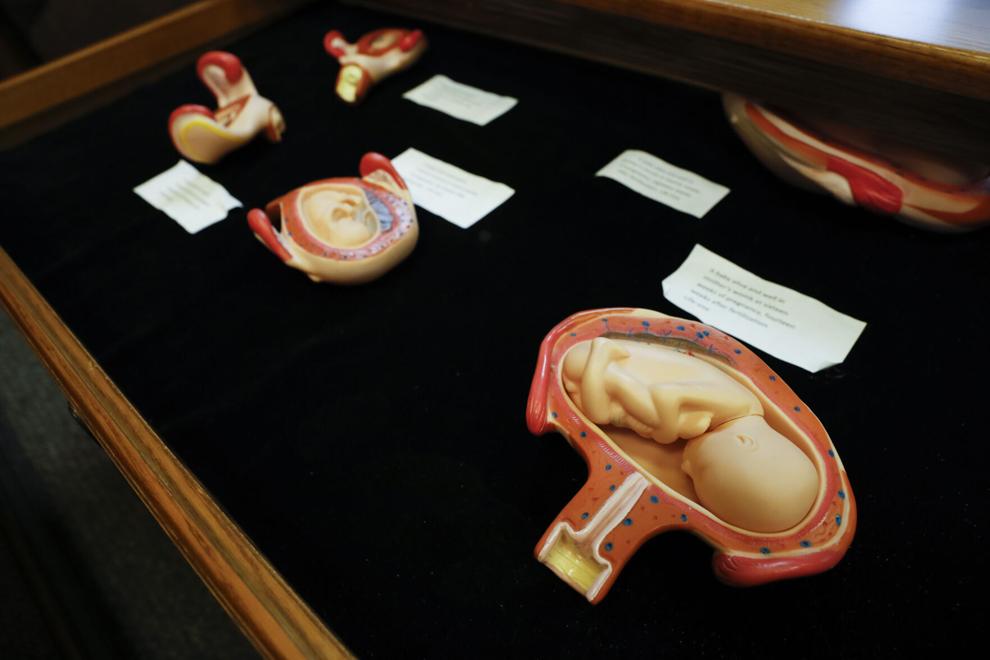 'Strictly' material resources
Higgins, with CORE, said prior to Roe v. Wade being overturned, research showed most people who visited crisis pregnancy centers were not actively considering abortion and instead seeking other services.
"The (centers) serve different needs for people living in poverty," Higgins said. "That, to me, really captures the complexity of this."
In contrast to Access Women's Center, Babies and Beyond — formerly known as Pregnancy Helpline of Madison — offers "strictly material resources" for anyone who is pregnant, said executive director Brenda Collins, like diapers, formula, food and more.
It's a recent change for the nonprofit that provides "life-affirming, compassionate support," according to its website. Coincidentally, the Babies and Beyond's "rebranding" was revealed on its 40th anniversary, the same week Roe was overturned. Collins said there was some confusion locally about what was offered at the center.
"We are not a medical clinic, we're not a counseling clinic. We've figured out what we specialize in (and) what we're good at doing, and that's our primary focus," she said. "People are understanding a little bit better about who we are and what we do."
Babies and Beyond has seen a sharp increase in the help needed in recent months. The amount of diapers distributed has doubled since May to 40,000, according to Collins.
"It's very, very drastic," she said. "It's hard to say if it's specifically because of (Roe), especially since we're coming off of the pandemic."
For resources other than physical supplies, Babies and Beyond refers people to organizations like the WIC program through Public Health Madison & Dane County, which works to improve the health of women, infants and children by providing healthy foods, health information and health care referrals.
They've also partnered with ConnectRx Wisconsin, a referral system supported by Epic that specifically connects Black parents to resources, referrals and follow-ups, which has increased clientele.
"We want to make sure that everybody knows that if you're caring for a child, you're welcome to come here — single dads, grandparents, foster families. We want you to utilize our services," Collins said. "It's definitely more inclusive and it's just really evolved over the years."
While places like Babies and Beyond fill in gaps for lower-income people, UW's Higgins said a post-Roe Wisconsin brings many new challenges.
She believes more people considering abortions and hoping to get either out-of-state or in-state assistance will visit or call CPCs who don't realize what they are. Search engine algorithms aren't always reliable when looking for abortion resources, she added.
"I think we'll have a lot of people looking for how to get abortions, where to get abortions, who will be directed to CPCs and will not end up getting where they need to go," she added.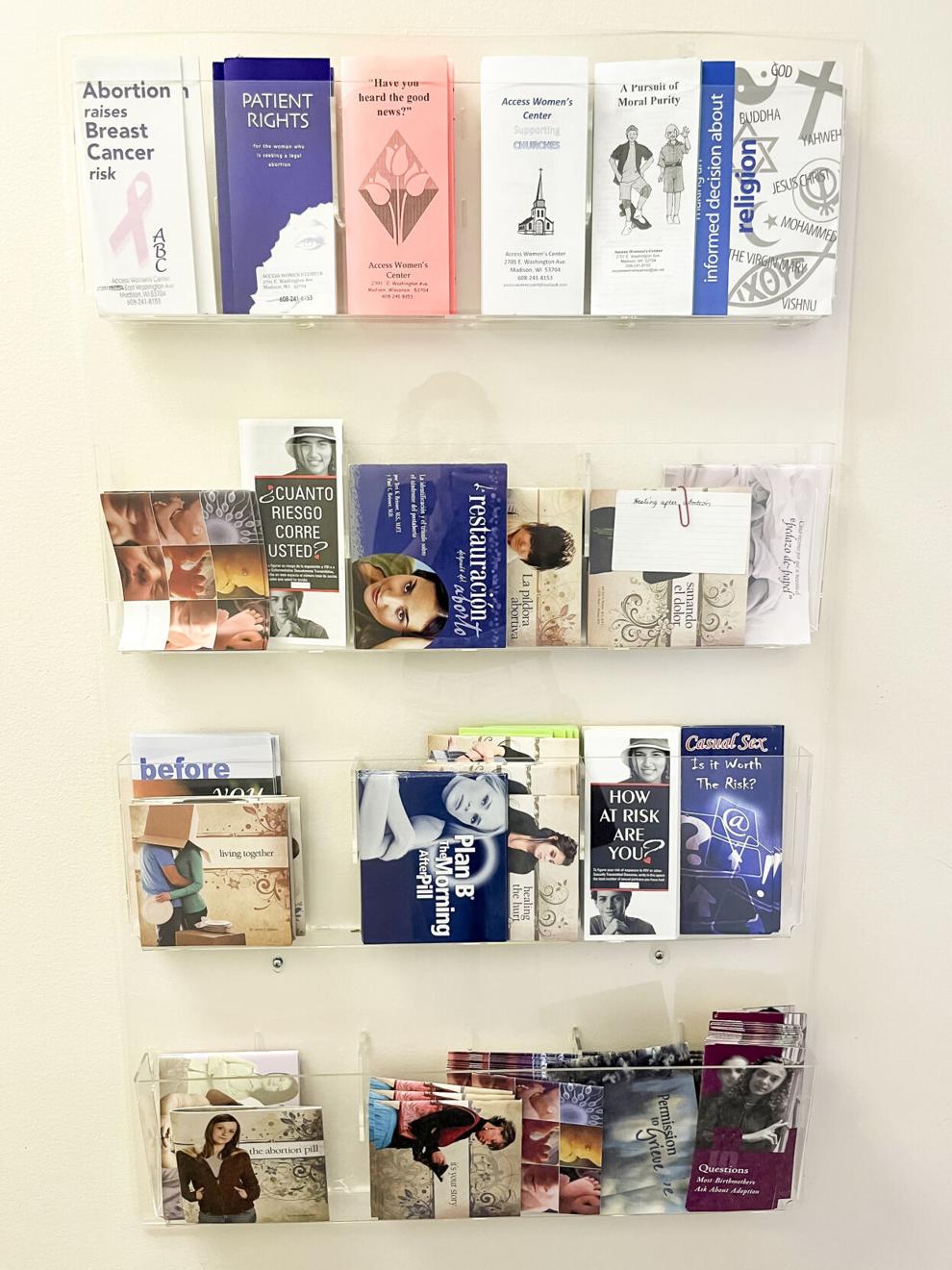 A hot button issue
Wisconsin has a long history of politicizing abortion access. While funding for CPCs is not in the state budget, the GOP-controlled Legislature successfully pushed for CPCs to receive funding from the purchase of "Choose Life" license plates in 2016.
A late October review of government files from CNN found at least 18 states have funded, or currently bankroll, crisis pregnancy centers with taxpayer money (and over half of those states do so through Temporary Assistance to Needy Families, a federal welfare program.)
Wisconsin was not included in the report, but Republican elected officials have tried to join its ranks. In July, Assembly Republicans called for $10 million in American Rescue Plan Act dollars to be distributed to CPCs in a letter to Evers. The governor rejected that push.
Gracie Skogman is the legislative director for Wisconsin Right to Life, a nonprofit with the mission "to make euthanasia, infanticide, abortion and destruction of human embryos socially, ethically and legally unacceptable solutions to human problems." She works with CPCs directly and translates their needs into legislative proposals. 
She has heard from the statewide coalition of CPCs — nearly 100 total — that thousands more women are coming to the centers, especially in Madison and Milwaukee.
"We have heard from countless women who walk into these centers and say, 'I had an appointment scheduled at Planned Parenthood that was canceled, and I'm here, and I want to have my baby but I need help,'" Skogman said. "These centers are seeing huge increases in clients and women coming through the door. They're always adding new ultrasound machines and hiring new nurses."
She added, "clearly, they're expanding because they're meeting a critical need for women."
Part of Wisconsin Right to Life's focus is raising support for federal and state funding of crisis pregnancy centers.
While Wisconsin state law prohibits the use of state, local or federal funding for programs that provide, promote or encourage abortion services or make abortion referrals, that same restriction does not apply to anti-abortion organizations.
Skogman said CPCs are "the best kept secret" in the state.
"We really need people in the community, even people who might not be pro-life but they want women to have options and they want women to have support," she said. "These centers need to have that visibility. We need to be talking about them knowing their service offerings."
Madison Mayor Satya Rhodes-Conway and Dane County Executive Joe Parisi have spoken out in opposition to CPCs.
"Now more than ever, our community needs honest, unbiased and trusted sources of information on reproductive health," Rhodes-Conway said in a statement to the Cap Times. "Crisis pregnancy centers are legal, but, in my opinion, unethical. They are not medical providers, so they do not always adhere to patient privacy rules or provide legitimate information."
She instead advised anyone in Madison seeking reproductive health care to visit their primary provider, Planned Parenthood or Public Health Madison & Dane County.
Dane County has partnered with the city to bring over $1 million in new funding to support public health clinics that provide comprehensive information, Parisi said.
"It's above the board. We provide education, we provide services, and we're expanding those services and those hours," he said. "We want people to be able to receive all the information that is out there and not just a partial snapshot."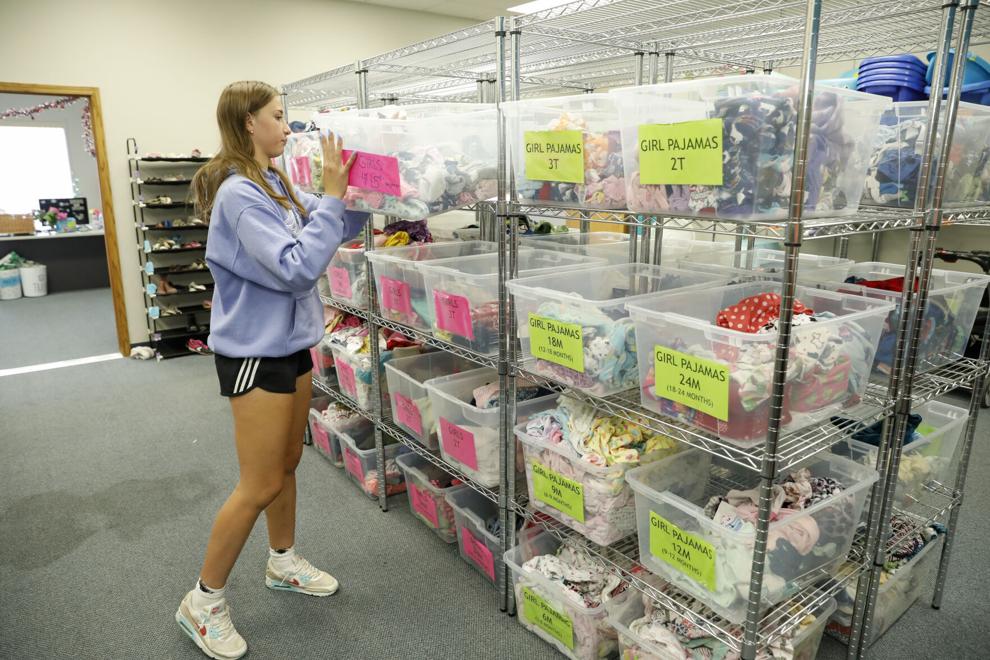 CPCs in a post-Roe Wisconsin
The rise of crisis pregnancy centers is nuanced, and the path forward is unclear how and if they will be regulated.
Nationally, reproductive rights researchers and health care providers have argued that, based on the extent of the misleading information spread by CPCs, there should be public awareness campaigns, consumer protections or laws requiring CPCs to disclose that they are not medical providers.
Higgins agreed with Skogman that it is important for people to have more awareness that these centers exist, though not for the same reason.
"While in some ways they're filling important safety net needs, they are not obligated to be honest and the majority share at least some misleading information," UW's Higgins said. "You really want to make sure you're trying to get your evidence from other sources."
After a pause, she added, "But, yes, if you really need diapers, you should feel free to be in touch with these organizations."