Republicans of yesteryear would be taken aback by their party's 2022 election playbook. Longtime priorities of being tough on crime, bolstering Second Amendment rights and cutting taxes have been dethroned as conservatives' poster issues.
The GOP has a new top issue for 2022: Revamping Wisconsin's K-12 education system. And as usual in an election year, Republican lawmakers, candidates and their allies have taken an all hands on deck approach to the issue.
The party's two top candidates for governor, former Lt. Gov. Rebecca Kleefisch and businessman Kevin Nicholson, both list education as their No. 1 issue on their campaign websites.
State Rep. Timothy Ramthun, who is also running for governor, says he wants to give "power to the parents." Construction magnate Tim Michels, a late addition to the Republican gubernatorial primary who joined the race last week, has also made education a top issue, saying Wisconsin needs "to get back to teaching more ABCs and less CRT."
In the state Legislature, lawmakers introduced at least 115 education-related bills over the last two years, passing dozens of measures only to have Gov. Tony Evers, a Democrat, veto at least 21 of them. Among those vetoed bills were sweeping changes, such as breaking up Milwaukee Public Schools into several smaller districts, creating universal school choice for Wisconsin students and banning the teaching of legislator-perceived critical race theory in schools.
Last month, Republicans celebrated "flipping" some school boards in the state to conservative majorities. And they spent the money to do so, with the state GOP and county parties spending more than $70,000 on the local elections — more than double the $30,000-or-so local Democratic parties spent. Kleefisch also took the unusual step of endorsing dozens of candidates in those local, nonpartisan races.
Even U.S. Sen. Ron Johnson, who faces a tough reelection campaign in November, has gotten involved. Johnson hosted a listening session with parents on April 1 "about COVID-19 masking practices, critical race theory, gender identity curriculum and school board elections." At the event, parents derided public health officials' and school boards' decisions to require masks on school grounds, with one man breaking into tears while speaking in front of the senator about his daughter having to wear a mask in school.
The GOP believes it can become the education party. Glenn Youngkin, the Republican governor of Virginia who was elected with a platform focused on schools in November 2021, proved as much, conservative political operatives told the Cap Times.
Following Youngkin's model, Republicans have started asking for a debate on almost every aspect of a child's instruction time.
With a Republican majority likely in the Legislature, a new resident in the governor's mansion next year would all but guarantee a shake-up to the state's K-12 education system.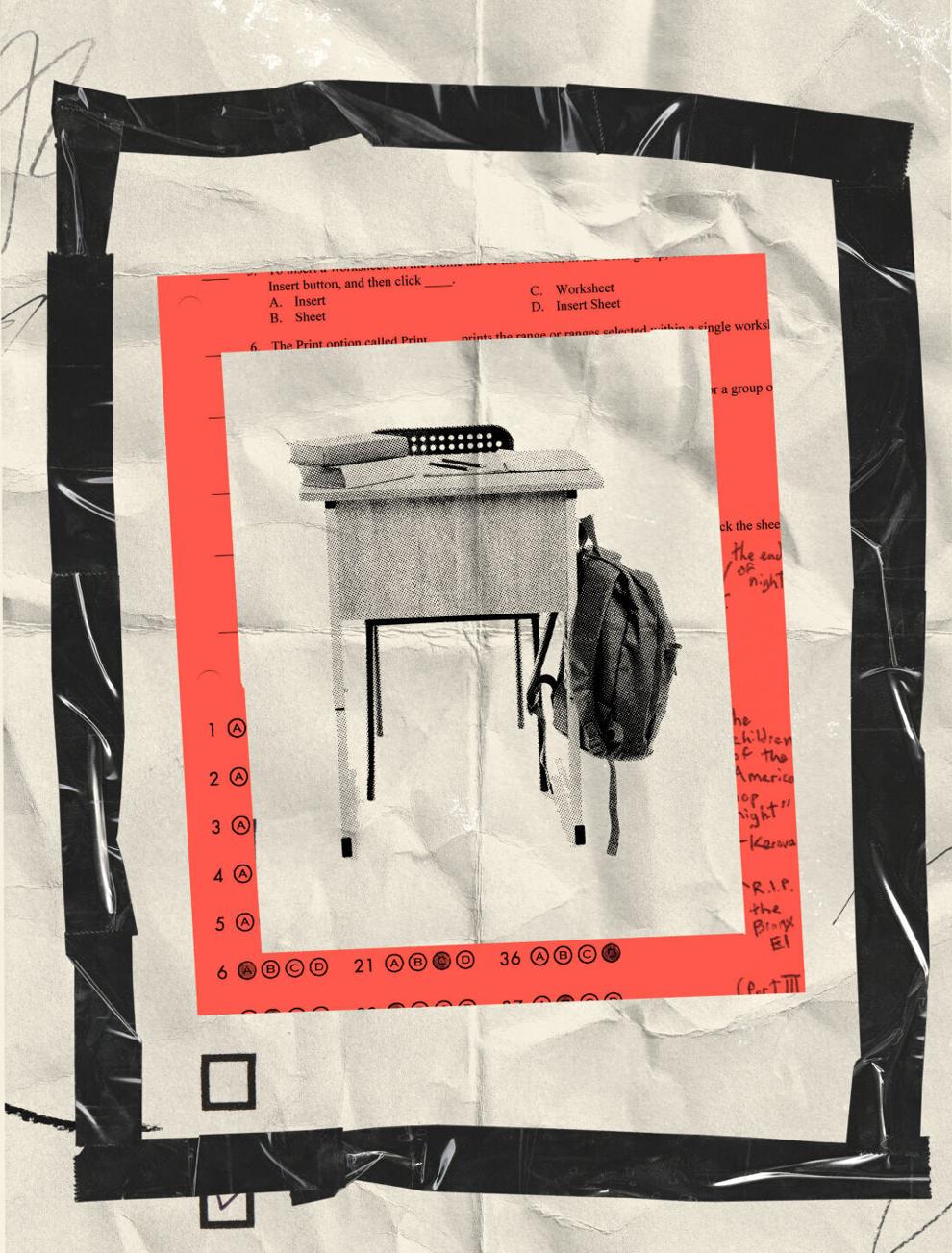 Roots in school choice
In April 1990, with his reelection on the ballot that fall, then-Gov. Tommy Thompson signed a Democrat-sponsored school choice bill into law.
Thirty-two years later, though Thompson is not running, school choice is once again on the ballot. That law, which offered tuition vouchers of $2,500 for private schools to about 1,000 students in Milwaukee, was much more limited than what Republicans pushed for in the most recent legislative session.
Today, the party's ideas on school choice go well beyond vouchers.
From curriculum transparency to opting out of district mask mandates, their recent legislation signals a desire for parents to have a say in just about every decision a public school makes.
A decade on from that 1990 bill, following lawsuits and further legislation, Milwaukee's parental choice program was "the largest of its kind in the nation," the Wisconsin State Journal reported, with 7,996 students and 93 private schools participating in the 1999-2000 school year.
Thompson, who stepped down as governor in 2001 to serve in George W. Bush's new administration, encouraged his successor to expand Milwaukee's school choice program to the state's other urban areas.
In 2010, Republican gubernatorial candidate Scott Walker – whose administration would make sweeping changes to the state's education system – ran on education initiatives that included removing the enrollment and eligibility caps on Milwaukee's school choice program and virtual charter schools statewide.
In the 12 years since, the leading GOP candidate position has evolved into universal school choice. Along with it have come a series of positions that fall in line with a national conservative movement to question and undermine the public school system.
Along with capitalizing on the conflict over the proper response to the pandemic — taking aim at school closures and mask mandates — conservatives are criticizing much of what happens in classrooms. Over the past two years, it's moved beyond rhetoric and into legislation.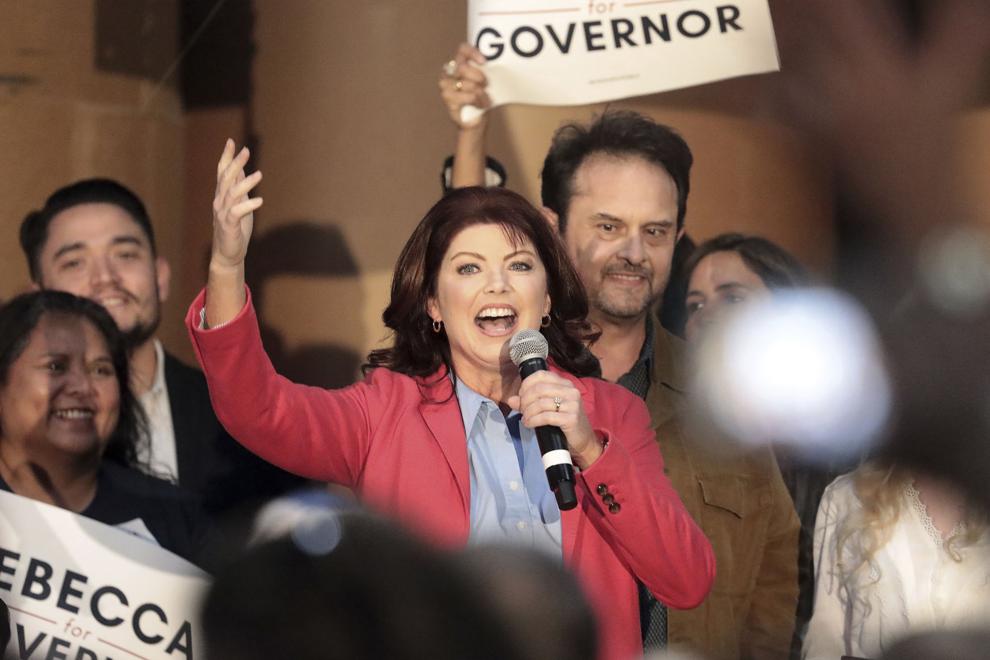 Ratcheting up the culture wars
At a Feb. 16 committee vote on the so-called parental bill of rights, Democratic Rep. Gary Hebl of Sun Prairie predicted the future.
"This bill's going nowhere. The governor's going to veto it if it ever gets that far," Hebl said. "It's purely political in nature and it's unfortunate that we spend our time with bills like this that don't have a valid future."
Evers fulfilled that prophecy on April 15, writing that the bill was "another in a string of legislation" not aimed at helping children or families, but "at dividing our schools."
The bill was one of at least 21 Republican-led education proposals that Evers would veto. Many of them focused on the longtime GOP subject of school choice, but others capitalized on the recent national conservative movement to ratchet up the culture wars.
The bills Evers vetoed included:
Removing income and enrollment limits on the state's school choice voucher program;
Limiting teaching on aspects of race;
A "parental bill of rights" that allowed parents to sue schools if they violated one of a list of items, including being allowed to review classroom instructional materials and to determine the names and pronouns used for the child while at school;
Allowing parents to have the final say in whether their kids wore masks in schools;
Breaking up Milwaukee Public Schools, the state's largest district, and replacing it with four to eight smaller school districts.
GOP candidate Nicholson said he would have signed all five of those bills into law, citing his belief in "universal school choice" and "transparency between school districts and parents." He has also suggested that the ways schools teach about racial history violate the Civil Rights Act.
"I do believe the answer to this is much more complex and it has to be much more thorough," he said. "It's that universal school choice, transparency and also the implementation of the Civil Rights Act to make sure that people aren't teaching poison (in the form of critical race theory) to kids."
Kleefisch's campaign staff declined multiple requests for an interview. Instead, in response to questions submitted to her campaign, Kleefisch said she would have also signed the five bills.
"As governor, I've said I'll support the rights of parents, make sure our education dollars are following students, and I'll pass the education reforms that Tony Evers has stood in the way of," she said in a statement.
Evers has a succinct answer when asked what would happen to K-12 education in Wisconsin if he didn't use his veto pen: "It would be obliterated."
"The Republican bills were going to make life in our public schools very, very difficult," he said in an interview. "They were going to essentially replace what happens now with a radical agenda that, frankly, no one in the school world wants."
The governor also derided the legislation because it would have taken control away from local school boards and school districts and given it to lawmakers in Madison.
"Local control for the Republicans is only if it advances their agenda," Evers said. "Time and time again, in and outside of the school world, they've been (working) against local control."
He also believes that if he weren't governor, Republicans would be going further, enacting legislation like Florida's "Don't Say Gay" bill, which limits discussion about sexual orientation in early-grade classrooms, or Iowa's bill banning transgender girls from participating in girls' sports.
"Division hurts kids," Evers said of the bills. "Honest to God, we don't need to spend our time dividing our schools and hurting your kids with radical, intrusive, micromanaging of our schools. …  I stand with those kids — (Republicans) apparently are standing against them."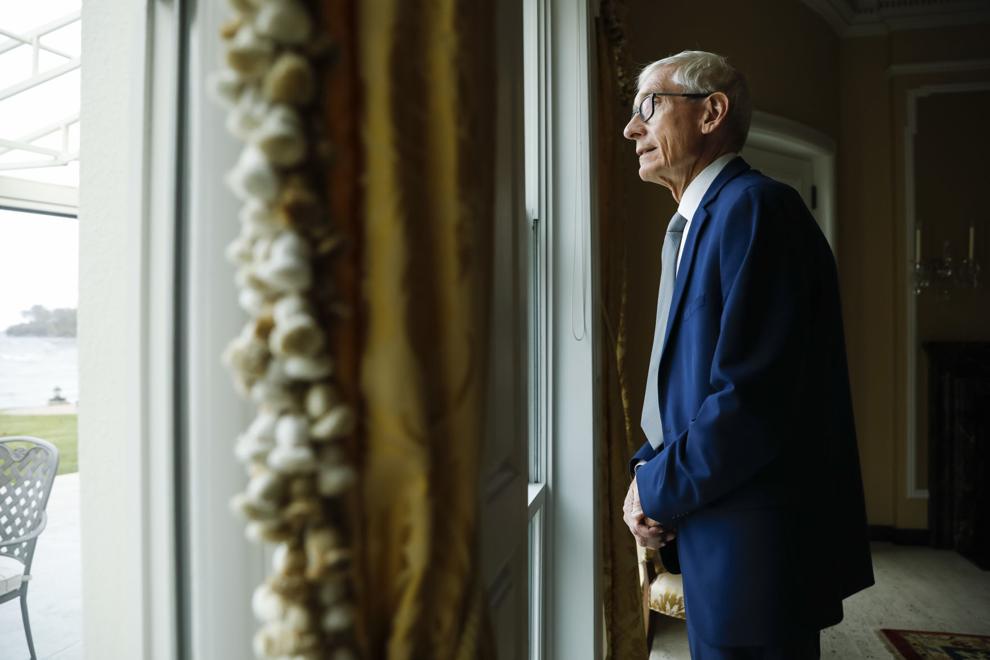 Republicans seek sweeping changes
Without Evers' vetoes, it seems that much of the legislation would have become law.
But Heather DuBois Bourenane, executive director of the Wisconsin Public Education Network, which advocates for the state's public school system, says that might not be true given the timing of some of the bills and the increasingly political nature of what was proposed.
"There has been some talk about whether or not some of these bills would have even come forward had there not been the guarantee of a veto," she said. "In other words, were they such political stunts that even people who voted in favor of them didn't really want them to pass?"
DuBois Bourenane said she hopes it's true, "even if it's politically grotesque," because of how bad she believes the bills would be for education in the state.
"When you look at all of these bills in totality, it is actually staggering to imagine what kind of impact they would have collectively if they all had been passed into law," she said. "I hope voters are paying attention to that list, and that they realize that our governor's powerful veto pen is the only thing standing between our kids and those terrible ideas right now."
"And those ideas would be costly, disruptive, and damaging to kids in every school in the state, there is no question about it."
CJ Szafir, president of the Institute for Reforming Government, a conservative think tank, had a different perspective on the package of bills approved by GOP lawmakers. He called the measures "historic" and said they — particularly expanding school choice and breaking up MPS — would have benefited Wisconsin students.
"Milwaukee Public Schools is a very specific, very unique urban educational problem in the country," Szafir said in an interview. "And that requires a very specific and very unique solution that hasn't been tried in any other state, because, quite frankly, the problems here are much bigger than anywhere else. It's something that needs to be very targeted and very unique to MPS."
He rejected Evers' assertions that since no one has proved breaking up MPS would benefit students in the Milwaukee area, it's not worth pursuing.
"Just because it hasn't been tried, doesn't mean that it wouldn't work," he said of the MPS breakup, adding that smaller school districts create better relationships between administrators, staff and families and can lead to better learning outcomes.
Szafir also said the COVID-19 pandemic "shocked" the state's K-12 education system and "really did break a lot of these public schools."
If there were ever a time to implement sweeping changes to the state's K-12 education system, he said, it's now.
"The next 15 years (of education policy in Wisconsin) will be determined by November's election, and Wisconsin will suffer a skill recession if we don't have new solutions," he said. "If we don't have a world class K-12 education system, we're going to struggle, I think, to recruit new businesses and families to come here. Those kids that succeed here are going to leave Wisconsin. It really all comes down to which party is going to put forth real policy solutions."
He also agreed with DuBois Bourenane that if a Republican is elected governor in the fall, forthcoming changes could look different than those approved over the last biennium.
"But the theories that drove (those measures), of empowering parents and dollars following the student, that is what I believe the next Republican administration is going to be pursuing for K-12 education reform," he told the Cap Times.
DuBois Bourenane said the bills distract from the real issue, which is the disinvestment in public education over the past decade. Public education advocates have pointed to the deep cut in annual aid increases in former Gov. Walker's first biennial budget as something schools never recovered from.
In the last budget, Republicans declined to increase district revenue caps, which limit what funding school districts can raise through a combination of state aid and local taxes, despite Evers' proposal to do so. Instead, they added in state aid and touted that as more funding for schools, though it effectively functioned as a property tax cut.
In total, over the last six budget cycles, GOP lawmakers have provided about $4 billion less in money for K-12 education in the state than Evers has asked for (four as the head of the Department of Public Instruction and two as governor), according to a memo from the nonpartisan Legislative Fiscal Bureau.
"All of (these bills are) a distraction from the root problem, and the root problem is one that was literally caused by the people who are promoting these bad ideas," Dubois Bourenane said.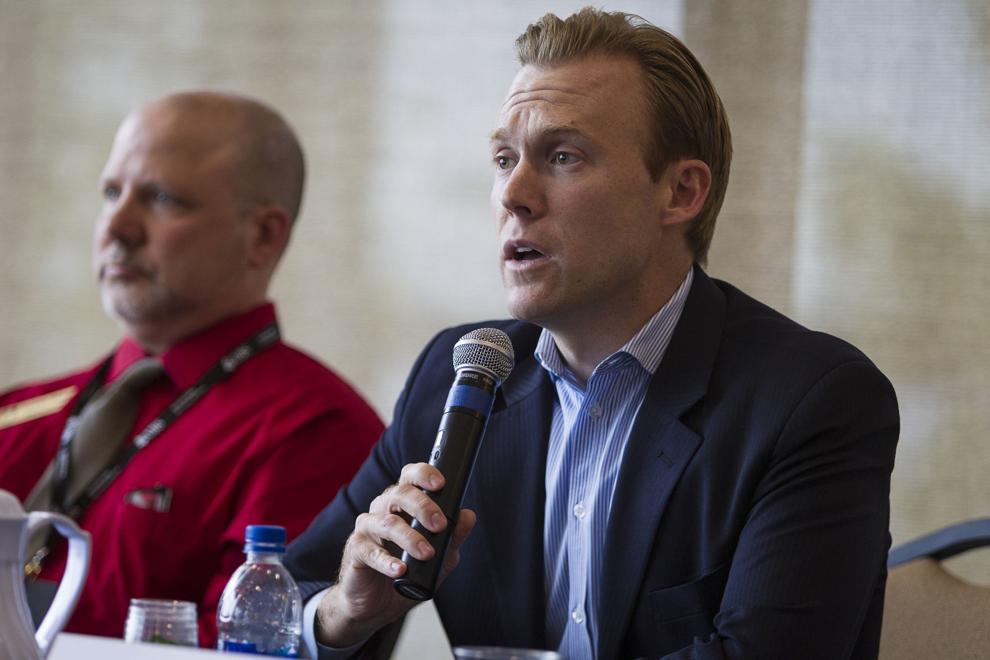 A focus on local school board elections
Republicans believe they can be the education party in 2022.
Since Youngkin propelled himself to victory last November in Virginia, running on a platform of empowering parents, GOP candidates and their allies have latched onto him as a model for how to win during this year's midterm elections.
Early last month, the approach was put to the test. Across the state, GOP-backed candidates ran on the new conservative go-tos of empowering parents and banning perceived critical race theory from being taught in Wisconsin schools.
Conservatives celebrated the results of the school board races, even though GOP-backed candidates saw mixed results.
The state Republican party and county GOP chapters invested heavily in the nonpartisan races — and prominent figures like Kleefisch and 3rd Congressional District candidate Derrick Van Orden took the unusual step of backing numerous candidates.
The investment worked in more conservative parts of the state, with Republican-backed candidates sweeping elections in Waukesha, Menomonee Falls, Pewaukee and West Bend, among other places.
Conservatives also made pickups in other parts of the state. Three Republican-backed school board candidates won election in Cedarburg. Two such candidates were elected in Kenosha. Two more were victorious in Arrowhead and one GOP-backed candidate each won in Hamilton and Beloit. In Wausau, three GOP-backed candidates won races.
But, despite victories across the state, there were also shortcomings for some Republican-backed candidates.
In Eau Claire, for example, three conservative candidates lost their bids for seats on the school board. In La Crosse, three more conservative candidates were defeated. In Beloit, school board president Megan Miller survived a challenge from a conservative opponent (one who was backed by a political action committee that spent $11,200 on mailers opposing Miller).
In total, though, conservatives picked up school board seats across the state, showing that while Evers is swatting away GOP education-related legislation in Madison, Republicans are ready to push for changes at the local level — and that their education playbook is having some success.
J. Miles Coleman, an election analyst and associate editor of the nonpartisan election handicapping site Sabato's Crystal Ball, said he sees Republicans across the country trying to capitalize on education as a 2022 campaign issue.
He told the Cap Times the pandemic brought K-12 education back into the forefront of the political debate, because it's hard to "untangle" schools from COVID-19. The ongoing debate about things like lawmaker-perceived critical race theory and masks in schools has also given the GOP ammunition to elevate its traditional stances on education, like advocating for more school choice, he said.
That weaving together of new and old GOP ideas on education could be effective among moderate voters, Coleman said.
He pointed to the approach Georgia Gov. Brian Kemp, a Republican, is taking in his primary against Trump-backed former U.S. Sen. David Perdue. Kemp has touted raises for teachers while also pushing the idea that he will keep information that would "indoctrinate their students" out of classrooms, Coleman said. Moderate voters might like the raises for teachers, while Kemp's base will praise his curricula stances. Being able to capture voters from both buckets, Coleman said, could help propel a candidate forward.
But Evers is uniquely positioned on the issue of education, Coleman pointed out. He has a doctorate in education administration and served as the state's superintendent of public instruction for the better part of a decade. Wanting to engage with Evers in a policy-heavy debate on education could backfire on Republicans, Coleman said.
A Marquette Law School poll released last week supported that argument, finding that 51% of Wisconsinites approved — and just 38% disapproved — of Evers' handling of education in the state.
"(Education is) definitely one thing that (Republicans) can put on (their sites) to get clicks, get funds," Coleman said. "But if you're going into a debate or any serious discussion like that, you're gonna have to really brush up on it."
He continued: "This whole cycle, the conventional wisdom is education is going to be something that the Republicans are going to try to make into their issue. They may end up overplaying their hand."
Coleman said that could especially be the case if the COVID-19 pandemic continues to ease across the country.
Szafir, on the other hand, sees education as a winning issue for conservatives this cycle.
"For the first time in a long time, K-12 education is a winner for Republicans," he said. "There's no question it's a winning issue."
He said Republicans can take ideas about education, like expanding school choice, to parents across the state in urban and suburban areas, and gain traction like they haven't in recent years — largely based on the premise that parents appear to be "fed up" with the way schools were run during the height of the pandemic.
"One of the political benefits of the historic K-12 education reform package that the Legislature passed, and that Gov. Evers vetoed, is it really crystallizes the differences between the two political parties in education," Szafir said.
"If the election were today, most of the enthusiasm is in favor of the Republicans' education policies," he said.
Candidates welcome a debate
Republicans don't seem to be worried about overplaying their hands when it comes to education.
Nicholson told the Cap Times he will continue to put education at the center of his campaign because it's one of the "key and cornerstone issues to get right."
"(Education is) the thing that can change the real course trajectory of somebody's life right from the get-go, so that from day one, they are put in a better position to achieve what they want to in life, they're less likely to have to be dependent on others in any capacity to help them achieve that and it just leads to better outcomes in life," the Marine Corps veteran said.
Nicholson said there's nothing more "core in terms of making for a better and more successful society" than getting K-12 education right.
And he continues to stump on education while speaking to groups across Wisconsin.
Kleefisch also said she'd continued to push to give "parents the choice of what school their child attends or access to what they are learning."
"Our kids are our kids, they don't belong to the state," Kleefisch said in a statement. "As a mom, I sympathize with the countless parents who feel like their voices aren't being heard by the education establishment."
She continued: "I've worked hard to let parents take back control at the local level by helping elect school board candidates. Now they need a partner in state government who can come into office on day one with a plan to help put parents back in charge."
Both Nicholson and Kleefisch are prepared to focus on education as Nov. 8 approaches. Nicholson said if he wins his party's nomination, he would welcome a one-on-one debate with Evers focused just on education. Alec Zimmerman, Kleefisch's communications director, told the Cap Times that "Rebecca is not afraid to debate Tony Evers on any issue."
Evers, when asked about such a debate, embraced that challenge: "Bring it on."