As part of a study at the University of Wisconsin-Madison Waisman Center, teens spent three hours a week teetering on Nintendo Wii balance boards, mimicking tai chi and yoga poses prompted on a screen. 
Researchers tracked their progress over the course of six weeks, pinpointing the benefits of balance training in those with autism. 
In the recently published study, they found that balance-training games can improve stability and posture in adolescents with autism, as well as reduce the severity of their autism symptoms and influence the structure of their brains. 
"So many autistic adolescents love video games," said lead author Olivia Surgent, a graduate student in UW's neuroscience program. "We thought it'd be fun for them to play video games as an incentive and to engage them better."
According to the study, balance control seems to plateau earlier in adolescence for autistic individuals as compared to their non-autistic peers, potentially leading to challenges with posture and balance. Researcher Brittany Travers, a UW occupational therapy professor, said difficulties with motor control are highly predictive of more severe autism symptoms and poorer execution of daily living skills. 
The findings have "significant implications for how we think about and address balance in the autistic population," Surgent said. Travers added that the study is unique because it reveals "how motor interventions and intensive motor training may impact autistic individuals, both in terms of the brain and in terms of behavior." 
In the study, which had 64 participants, adolescents with and without autism held yoga and tai chi poses on the balance board for as long as they could. The longer they held a pose correctly, an image on the screen would become brighter, providing feedback to participants. Halfway through the training session, they played other fun video games. 
By the end of training, the participants increased the time they were able to hold a pose on one foot by an average of 36 seconds — "enough time to prevent slipping on ice or stepping into a bathtub or losing balance," Travers said. 
The benefits extended beyond the video game context, too. Off the balance board, the teens saw improvements in postural sway, or their ability to maintain posture. 
Youth with autism typically show less stability in their posture than their nonautistic peers. But by using balance training, autistic participants could stand still on the Wii board more steadily and without as much wobbling. 
Parents of those who completed the balance training also reported significant decreases in the severity of their children's autism symptoms, including repetitive behavior and intense interests in specific topics or objects. Compared to a control group, which played video games in sedentary conditions and did not show improvement in motor control or symptom severity, autism symptoms in balance training participants went from severe to moderate. 
After speaking with those in the autism community, however, Travers realized that decreasing these symptoms was not as important to them. In many cases, she said, "stimming" — movements or vocalizations that come about when those with autism feel strong emotions — serves as a way to express themselves and can feel "regulating and joyful" for autistic adolescents. 
"When we first started the study, I thought it would be so important to be able to decrease autism symptom severity," Travers said. "But what we're hearing is that other measures — ones that don't include stimming — are areas we can pursue in the future."
While balance training participants did not show improvements in daily living skills, from cooking to going to the bathroom, Travers said those areas may develop after using balance training for a longer timeframe.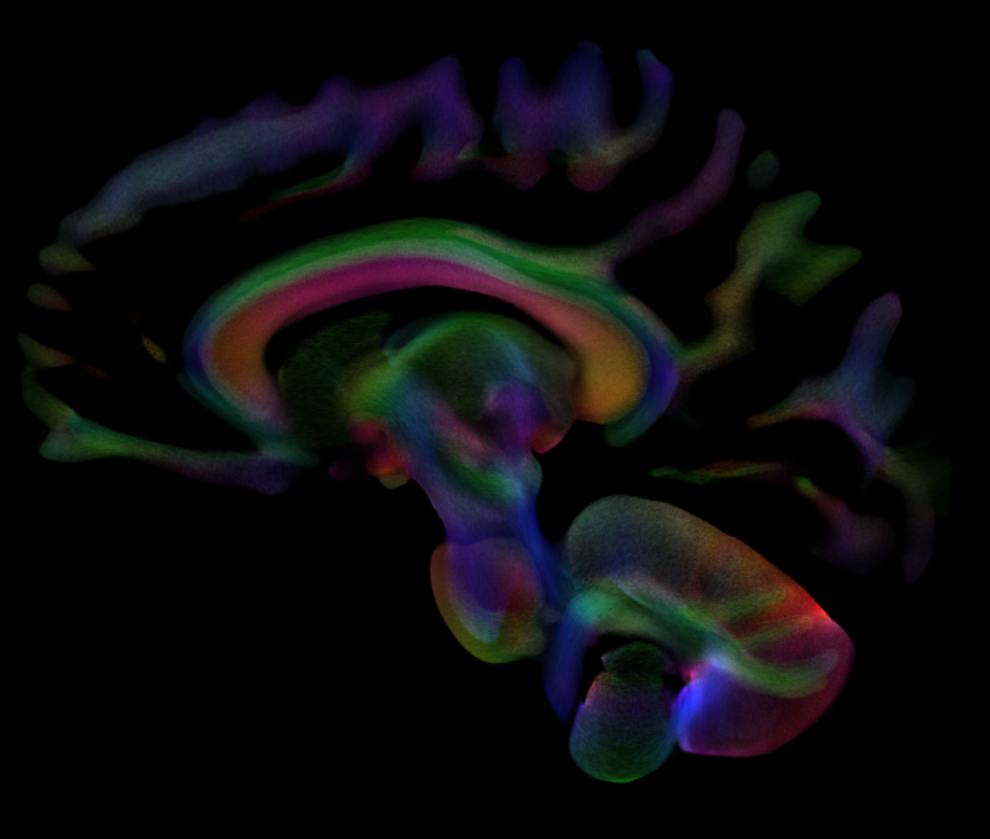 Another part of the study looked at MRI brain scans of the adolescents both before and after the training program, finding that the brain changed as a function of balance work — "above and beyond what we saw in the sedentary control participants," Travers said. "What's even more fascinating is that many of these brain changes seem to be quite unique to the autism group." 
Distinct areas in the brain stem, which are associated with core autism features, contributed to balance improvements in autistic individuals compared to those without autism, Surgent said.  
She hopes to improve upon the study in the future, including finding ways people can participate from home rather than in a lab setting. The Waisman Center will also look to a community advisory board which has several autistic members to "get their input as to where the study can go to have the best impact in the autistic community." 
For Travers, what she's taken away from the study is that motor training doesn't have to be boring or tedious. In fact, participants told her they'd be willing to play the games all over again. 
"There are good and healthy things we can do for ourselves and our bodies, but sometimes we need that extra motivation for us to actually do it," she said. "One of the important pieces here is that there can be interventions for autistic individuals that are motivating and fun."
Note: Brittany Travers and her lab use identity-first language based on the expressed majority preference of autistic adults.