When Cindy Cheng first saw the TikTok video of a Badgers fan taunting Asian American students at Northwestern University with a slant eyes gesture, she hoped it would turn into a learning opportunity. 
In the viral video, recorded Tuesday at the men's basketball game in Evanston, Illinois, the Badgers fan used his middle fingers to pull his eyes back, mocking Asian American fans in the Northwestern student section by making a racist gesture. 
Just saw this video on TikTok of this incredibly racist Wisconsin fan going at the Northwestern student fans.

Glad to see a Northwestern employee and a police office force him to leave. Do better people. Don't be like this guy. pic.twitter.com/5noQ7XPqh9

— Xavier Sanchez (@Xavier_Sanchez4) January 19, 2022
UW Athletics has since barred the person, who is not a University of Wisconsin-Madison student, from purchasing tickets for athletics events on its platform. But Cheng, a history and Asian American studies professor at UW-Madison, said the racist act should additionally serve as a teaching moment on the gesture's harm — not necessarily a personal condemnation of the person. 
"I wonder with this going viral, could it be a learning experience anymore or is it just that this person is condemned forever?" she said. "(UW-Madison) offers courses to expand people's minds, using the classroom as an opportunity for people to grow and change. I want to believe in that." 
Cheng said she hopes the fan understands how the gesture goes beyond making fun of someone's eyes — it also affects one's sense of inclusion, making Asian people feel dehumanized and like outsiders. 
"It's not just something that's impolite or rude," she said. "It is a racial slur and a caricature that is meant to humiliate or mock somebody." 
When someone engages in this behavior, it shows that "your difference means that you're less than I am," Cheng added. "It is used to say that Asians are an aberration from the norm. It's a signal of subordination."
A key historic moment when illustrations of slant eyes came into play, Cheng said, was during World War II, which resulted in the 1941 incarceration of 120,000 Japanese Americans. Citing propaganda analyzed by John Dower in his book "War Without Mercy," Cheng said the U.S. began circulating racist caricatures of Japanese people during WWII to turn them into the enemy and to garner support for the annihilation of Japan.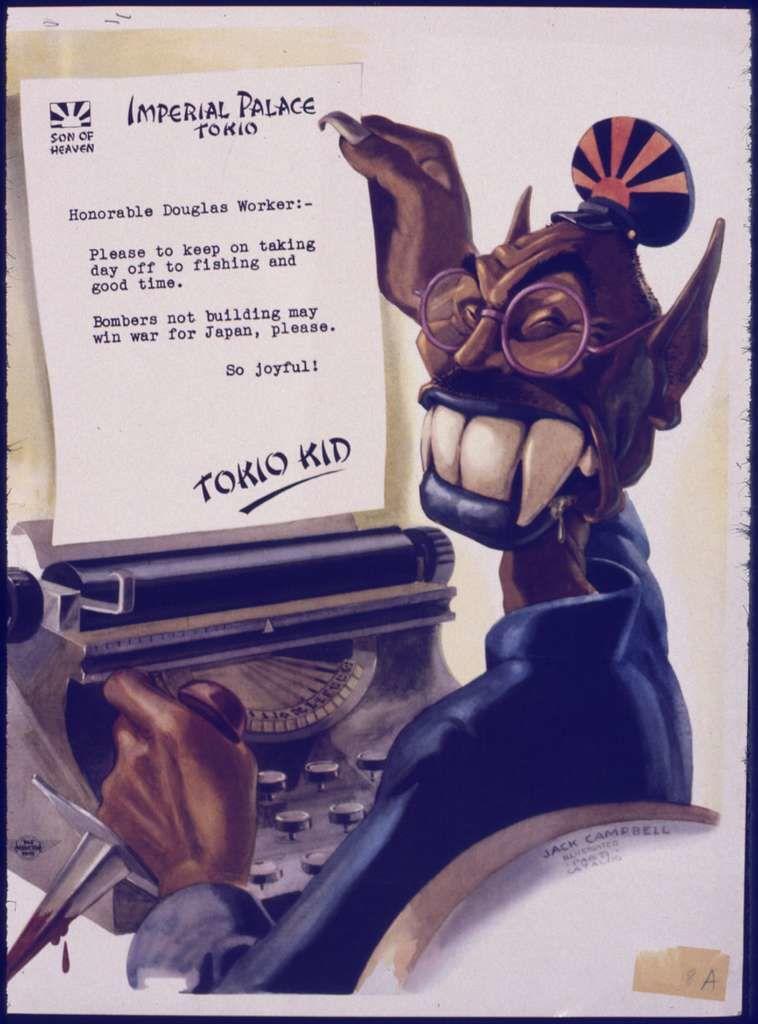 "They were portrayed as monkey-like and very small, but they're also portrayed with incredibly slanted eyes," she said. "This was used to mobilize people to mock and think less of somebody, to think of Japanese Americans as enemies to be destroyed." 
Because of this historical context, Cheng described the fan's slant eyes gesture as "an elevated form of humiliation," in which flipping Asians off was not enough. "It comes from an incredibly violent context and has the ability to completely take apart the complexity of a human being."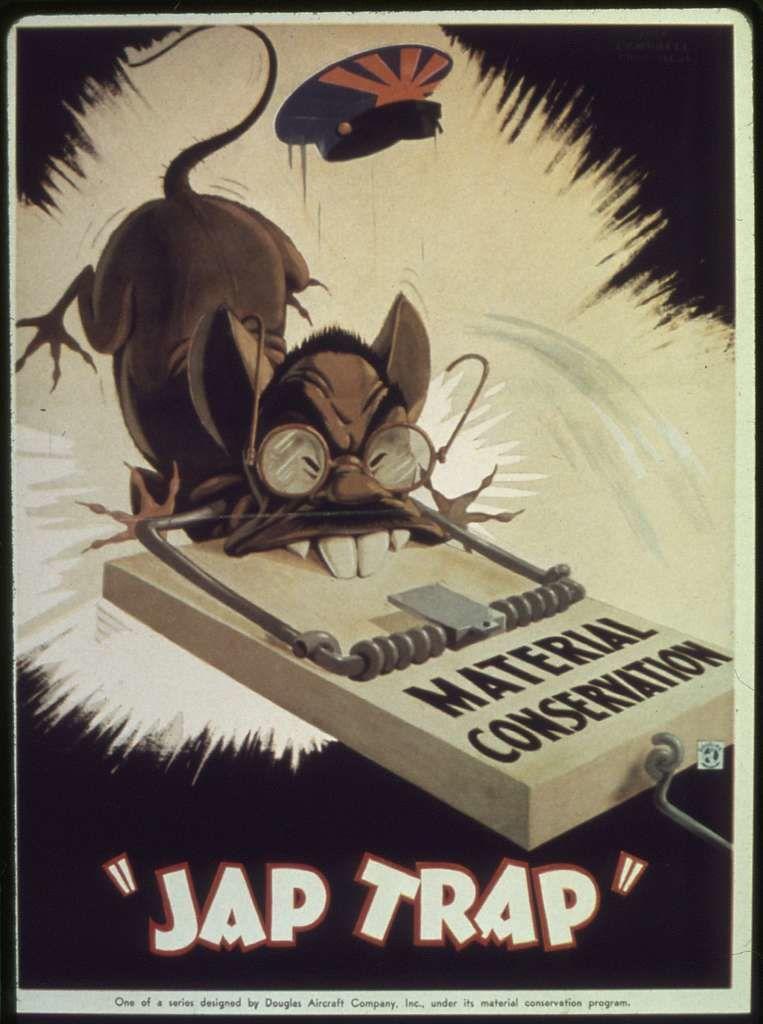 Lori Kido Lopez, director of UW's Asian American studies program, also said she was "sad that Asian American students who were just trying to enjoy a basketball game with their friends had to be reminded of this kind of racism." She described the gesture as designed to make Asian people feel bad about themselves. 
"One of the ways that they have been specifically mocked and targeted has been through being reduced to just the shape of their eyes," she said. "So many Asian Americans have experienced this gesture throughout their lives, and it frequently comes with the serious threat of violence. That's why it should never be taken as just an innocuous gesture."
Part of this stems from the perpetual foreigner myth, a form of systemic racism in which majority groups perceive Asians as "outsiders" or non-American — regardless of where they were born or raised — due to their physical characteristics. 
"It reminds them that Asians have always been treated as if they don't belong in the U.S. and could never fully fit in," Kido Lopez said. "(They) have had to struggle to fit in and be recognized as full Americans." 
Slant eyes have also been used in popular culture as a form of erasure through "yellowface," an enduring Hollywood practice of casting white people to play Asian roles. This often included using eye prosthetics and makeup to create a monolid eye shape. 
"An obsession with Asian eye shapes as exotic and different just serves as a reminder that whiteness is the norm in the U.S., and ends up reinforcing the idea that Asian Americans don't belong here or don't need to be treated with dignity and respect," Kido Lopez said. 
Cheng added that these racialized caricatures "reduce a whole group of people from all different countries and backgrounds down to one or two physical characteristics." Knowing that a fellow Badgers fan was responsible for the action, she said, is triggering to minority students who already experience a sense of alienation on campus — "and this person becomes exemplary of why." 
In a statement penned by Chancellor Rebecca Blank and director of athletics Chris McIntosh, they said this hateful behavior "inflicts pain and fear and causes students, staff and faculty to feel unwelcome and unsafe." 
"Most of the time it is not captured on video and the perpetrators are not identified," they said. "In this case, we are grateful to the fans that documented and shared this incident."