The University of Wisconsin-Madison will extend its Wisconsin Teacher Pledge for another academic year in an aim to address teacher shortages across the state and nation. 
With a $5 million gift from bestselling author James Patterson and his wife Susan Patterson, a children's book author and UW-Madison alum, the program will now go on through the 2026-27 academic year. Launched in 2020, the over $26 million initiative funded by donors was initially planned to last five years but was extended last March through the 2025-26 academic year. 
The program within the School of Education pays the equivalent of in-state tuition and fees, as well as testing and licensing costs, for all teacher education students who commit to working three or four years at Wisconsin schools. 
"(The pledge) is critical because the teacher shortage in Wisconsin is serious, and it's getting worse," said Diana Hess, dean of the School of Education. "What we're hoping is that the Teacher Pledge can eventually be used as a model statewide, and that the state will at some point pick it up because the shortage is going to have to be solved by a big program across the entire state."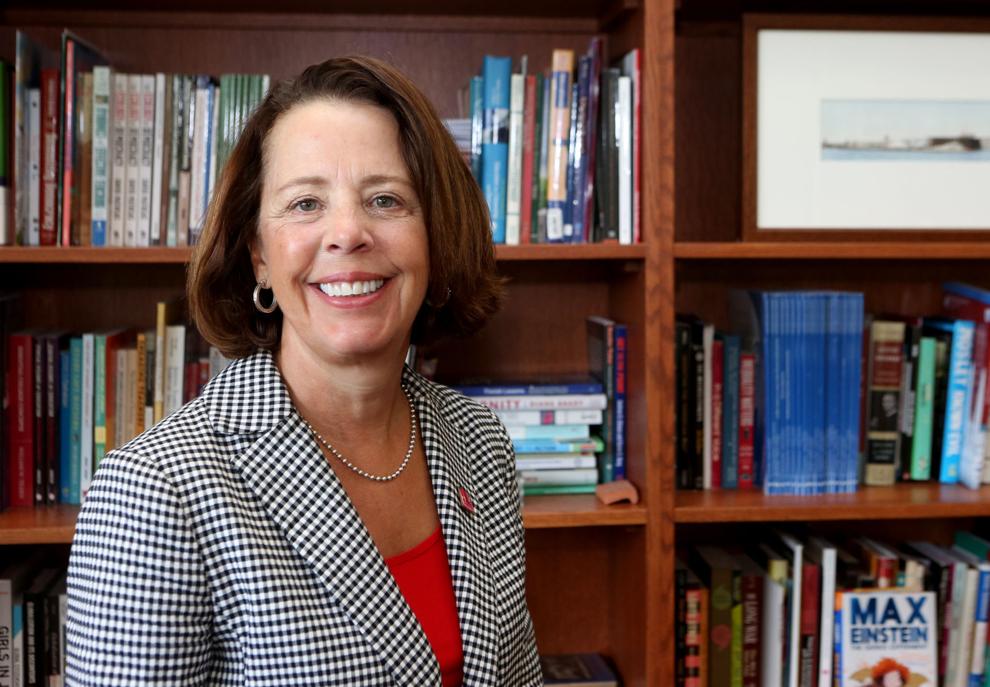 'Serious' teacher shortage
For years, Wisconsin public schools have faced historic teacher shortages, with fewer students pursuing education degrees in the U.S. and districts reporting smaller applicant pools. It's become so dire that the state's schools are increasingly turning to emergency licenses to get staff into classrooms, and some are using those licenses longer than may have been intended, a new report from the Wisconsin Policy Forum found.
According to the report, the state Department of Public Instruction issued about 3,200 emergency licenses to teach in Wisconsin in the 2021-22 school year, nearly triple the 1,125 issued in the 2012-13 school year.
In the Madison Metropolitan School District, staffing and substitute shortages are also leaving students without necessary services, classrooms without a consistent teacher and staff exhausted, employees told the Cap Times in January. 
Hess said several factors have exacerbated school staffing issues, including the pandemic, stagnant salaries and waning respect for teachers. 
"Even though we have no direct influence on teacher salaries, we can positively influence the standard of living for teachers if we can decrease how much they owe in student loans," she said. "We really are interested in lowering the barriers to go into teaching." 
Keeping students in state
Hess said the Teacher Pledge is also designed to address high turnover rates for young teachers in the U.S — with many leaving the profession after only a year or two. Those in the program pledge to stay on the job for three years if they work in a high-need school or subject area, with the rest committing to four years, incentivizing graduates to stick around within their respective schools. 
"One way we can encourage people to go into teaching is to say, 'We think it's so important that we're going to invest in you not just becoming a teacher, but also to stay in Wisconsin,'" Hess said.
Since its launch in fall 2020, over 550 students have taken advantage of the Teacher Pledge, with around 200 of the program's graduates teaching in 65 state public school districts and about a dozen private schools. A majority of the program's current participants are students in the master's degree program, but Hess said the number of undergraduates is also ticking up. 
Camryn Booms, an alum of the program, said she was initially deterred from becoming a teacher due to the cost of graduate school. She hadn't seriously considered becoming a teacher until her senior year at Ferris State University in Michigan, where she graduated with a bachelor's degree in biology and psychology. 
With help from the Teacher Pledge and other scholarships, going to UW-Madison as an out-of-state student ended up being more affordable than if she had enrolled in graduate schools within her home state.
"Just that reduced cost alone made it way easier to commit to teaching," said Booms, who earned her master's degree in curriculum and instruction from UW-Madison in 2022. "Staying tied down to Wisconsin was hard especially since I hadn't lived here yet, but the rewards — reduced tuition — offset the costs." 
Now in her first year of teaching as an eighth grade math and science teacher at Waunakee Middle School, Booms said she hasn't regretted her career decision for a single moment. 
"Going to work is never something that I dread — to be able to work with our youth is an experience and a feeling that you just can't shake," she said. "It's really exciting that (the School of Education) is extending the program because so many people could benefit from it, including out-of-state students like me." 
Nicholas Hillman, a professor with the Department of Educational Leadership and Policy Analysis, will additionally lead a study on the Teacher Pledge's effectiveness over the next several years. 
"We hope the research will show that this is an effective approach," Hess said, "and I think we're onto something here."