Twenty-eight months after the Madison School Board renamed Glendale Elementary School to honor the late Virginia Henderson, the school community celebrated the change Tuesday night.
Henderson's family, Madison Metropolitan School District leaders and students of Dr. Virginia Henderson Elementary School gathered outside the school to honor her legacy in a ceremony delayed by the COVID-19 pandemic.
"I'm proud to be part of a school that is named after a strong Black woman," fifth grader Janiya Rios-Bradford said. "She inspires me to work hard and be whatever I want to be."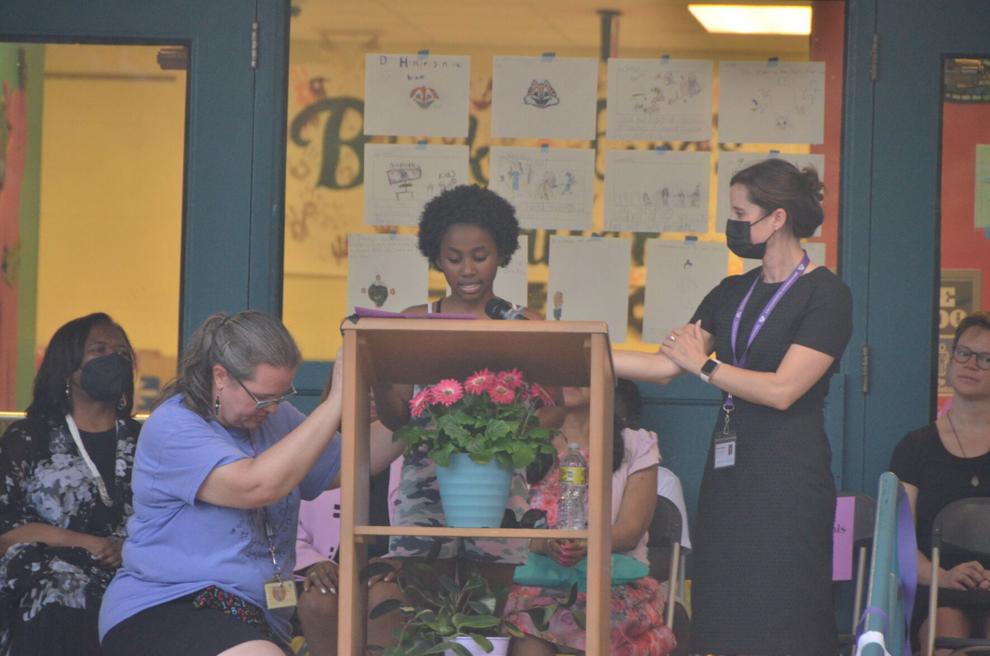 The event included carnival games, a DJ, food, musical performances from the students and speeches celebrating the life of the former school psychologist, who worked at the school from 1976 to 1991. She then spent six years as a special assistant to the superintendent for equity and diversity and continued to consult with the district after her 1997 retirement.
"She knew it was important for Black kids to learn about their history," fifth grader Ha'keem Stevens said. "Dr. Henderson is someone I can look up to because when I get older I can be a helper and work with Black students and other students to make them feel important."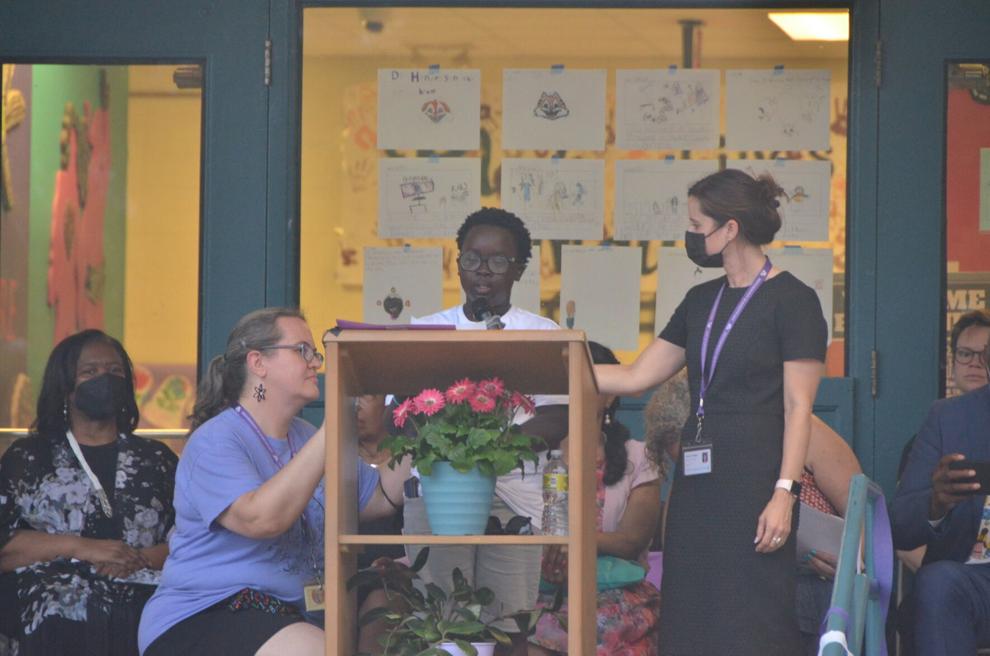 Henderson died in April 2019. In January 2020, the school became the second in MMSD to be named after a Black woman, the first being Velma Hamilton Middle School. In the two-plus years since, two others have followed: Milele Chikasa Anana Elementary School and Vel Phillips Memorial High School.
Henderson was "on a first name basis" with Martin Luther King, Jr., while they both were at Boston University in the mid-1950s, according to a 1997 Cap Times story on her retirement. As she prepared to retire, she said she enjoyed her time in the district.
"I'm grateful to have served the school district and the many fine families, educators and children I've been fortunate to work with," she said.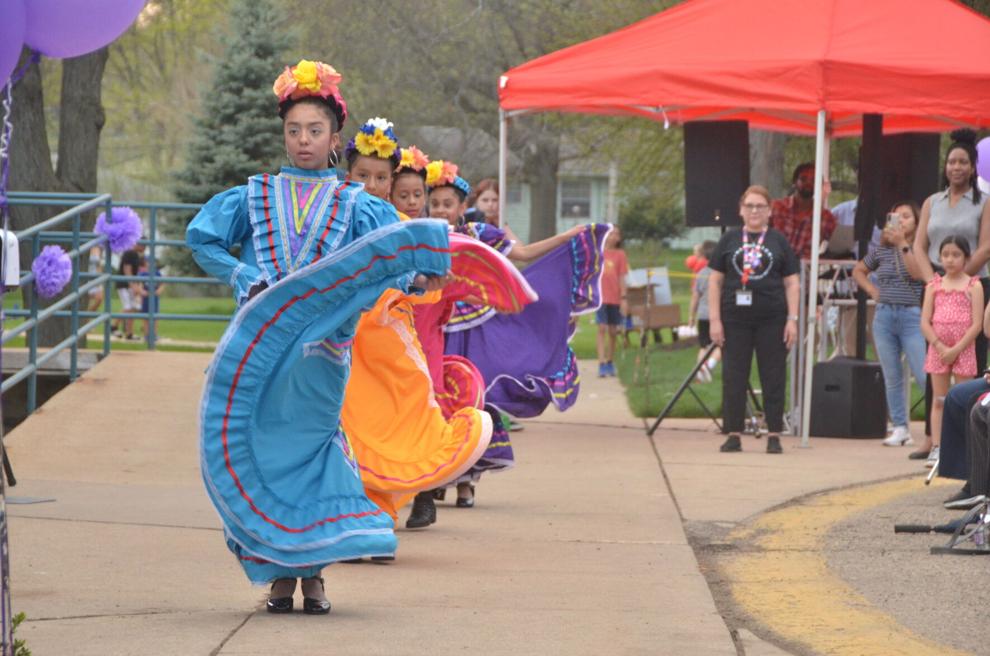 Noble Wray, the former Madison police chief and co-chair of the renaming committee that recommended Henderson's name to the School Board, said at the event it was "one of the honors of my life" to be asked to be part of planning the renaming of the school.
"It really touched me that I was asked to do something for such a distinguished woman," Wray said.
Other speakers during the program included district officials, leaders of programs Henderson was involved in and two of her family members: her husband, Perry, and her daughter Sheryl, one of three children.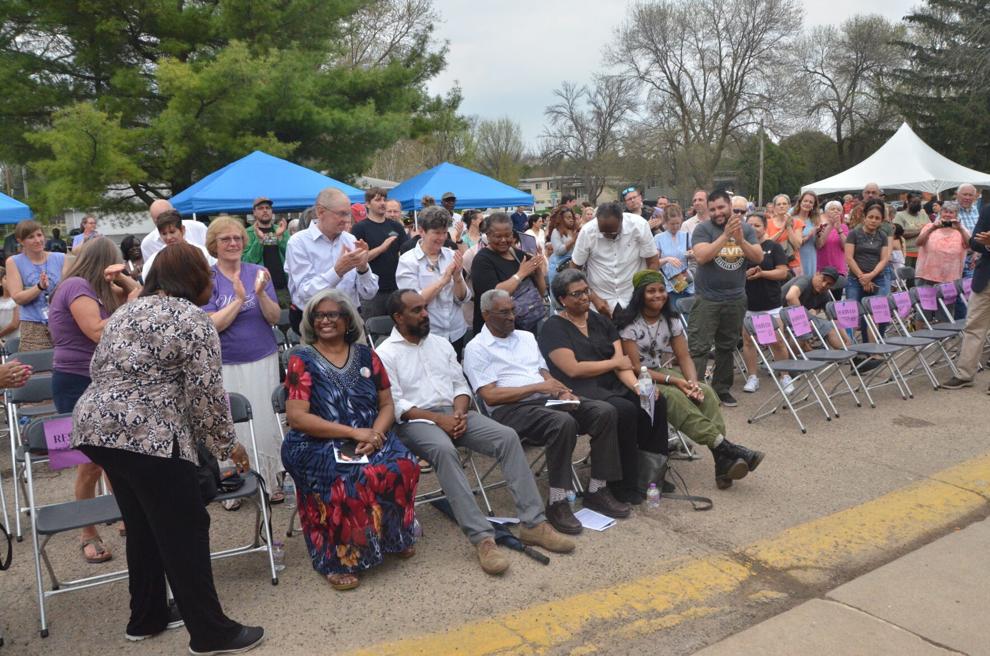 Sheryl Henderson noted the many adjectives that had been used to describe her mother — "dedicated, committed, humble, loving, nurturing" — but stressed that her "overall vision" was to "make sure that every child had the opportunity for education that they well deserved." She shared a story of her mother driving on the then-two-lane Beltline from the far west side to make it to Glendale on a snowy, icy day.
"She really didn't want to drive out because of the ice and the snow, but she did," Henderson said. "I still carry it with me; it was not the sense that 'I just want to go today' or that 'I have to go,' it was more, 'There's so much yet to be done, I'm going to go on this snowy, icy day.'"
Sheryl Henderson also stressed the "urgency" her mother felt for getting kids what they needed, not waiting for the "wheels of whatever's in process" to start a necessary program.
Perry Henderson offered similar fond memories, and mentioned how well-known his late wife was in the Madison community.
He recalled that as a practicing teaching doctor, he had residents who would follow him around and knew his name well. When he retired and decided to work in the community, "it took me about a year to figure out that I wasn't the Dr. Henderson."
"In the community, I was Dr. Virginia Henderson's husband," he said, calling marrying her "the most obvious thing, the best thing I did in my life."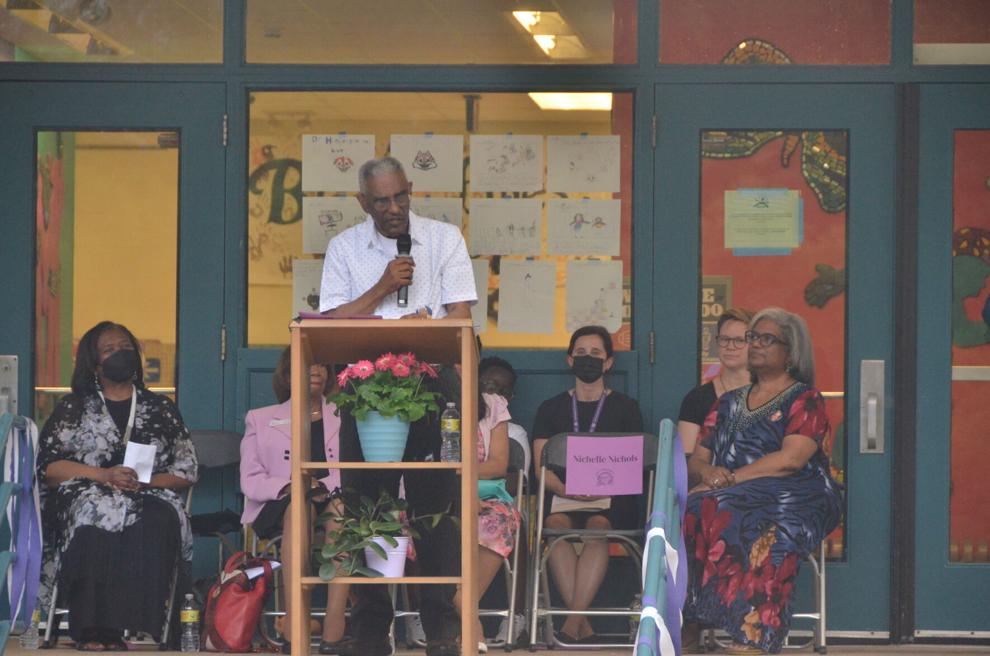 Sharyl Kato, a member of the Women in Focus group that Henderson started and a longtime friend, said Henderson was "way, way, way ahead of her time" in how to help children.
"I thank all of the teachers and folks who have gone through a lot through COVID and I'm really hoping that this starts a new spirit in her name to get the job done that I know she's worked so hard on," Kato said.
Wray said that "while anyone can rename a school, it has to be sacred to those people that attend that school, and it is."
"When you name a school after a person, it should embody their principles," he said. "It should also talk about the history of that person and make sure that the kids and whoever is at that school understands the principles and the history behind that person."