A group of parents has responded to calls for community support at East High School.
Since last Monday, when fights around the lunch hour saw 15 police officers respond and use pepper spray to break some of them up, about a dozen "Moms on a Mission" have been outside the school during lunch time each day.
"I'm here to just engage with the kids, to encourage them to make the right decisions, help support outside while the staff is doing all of the work inside," said Noelle Brusky, who has a sophomore son at East, though she added of the student body that "they're all my kids."
Rev. David Hart, who is also a special assistant to Madison Metropolitan School District superintendent Carlton Jenkins, posted a callout on Facebook last week asking the east-side community "to help our young leaders, our students at EHS transition back to in-person learning during lunch and other transition times within the school day."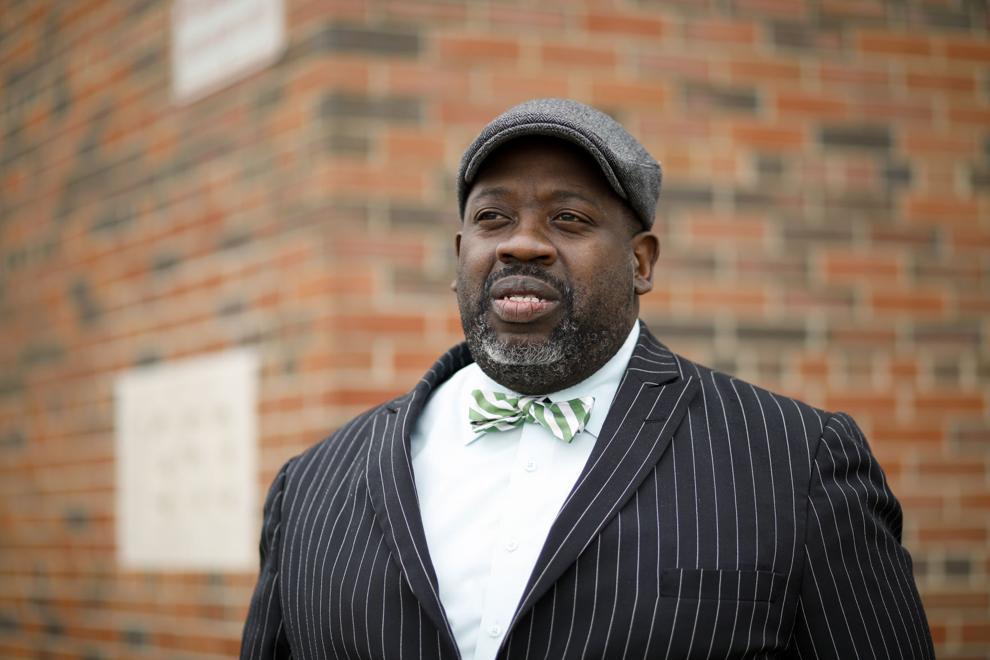 Monday, he said the response is "something as an east sider, as an East graduate I knew was going to happen."
"It was just really heartwarming to see the response," Hart said. "It's the east side and we take care of this neighborhood and we take care of the east side."
Hart called it an example of Jenkins' desire to "put the community in the schools and the schools in the community," a phrase Jenkins has used to describe the relationship he hopes the district can have with Madison as a whole.
"This isn't a short-term fix or just a knee jerk reactionary measure," Hart said. "It's something that he really has been planning."
Jenkins and East interim principal Mikki Smith, who took over the position in October after former principal Sean Leavy was reassigned to a district administrator role, are creating a "long-term strategy" for the school, Hart said. The School Board will discuss safety and community engagement at a special board meeting Monday night.
In the meantime, parents wanted to help, but the requirements of the volunteer process to get them inside the school takes time.
"There were individuals that said, 'What can I do this week to get in?'" Hart said. "So they filled out all of the necessary paperwork, and while that's pending and while that's being worked on I said, 'We can just be a calming presence out here and just be a familiar face to students out here on the streets as they go to get their lunch and come on back.'"
That's what Brusky feels she has been so far, as someone who knows many of the students through her son's sports teams.
"I've built relationships with a lot of these kids out here," she said. "And so they've known this face well before I came out here on Monday."
Monday, as she was preparing to leave at the end of the lunch hour, a couple of students approached her and asked for a juice box out of the bag of snacks she's carried with her each day.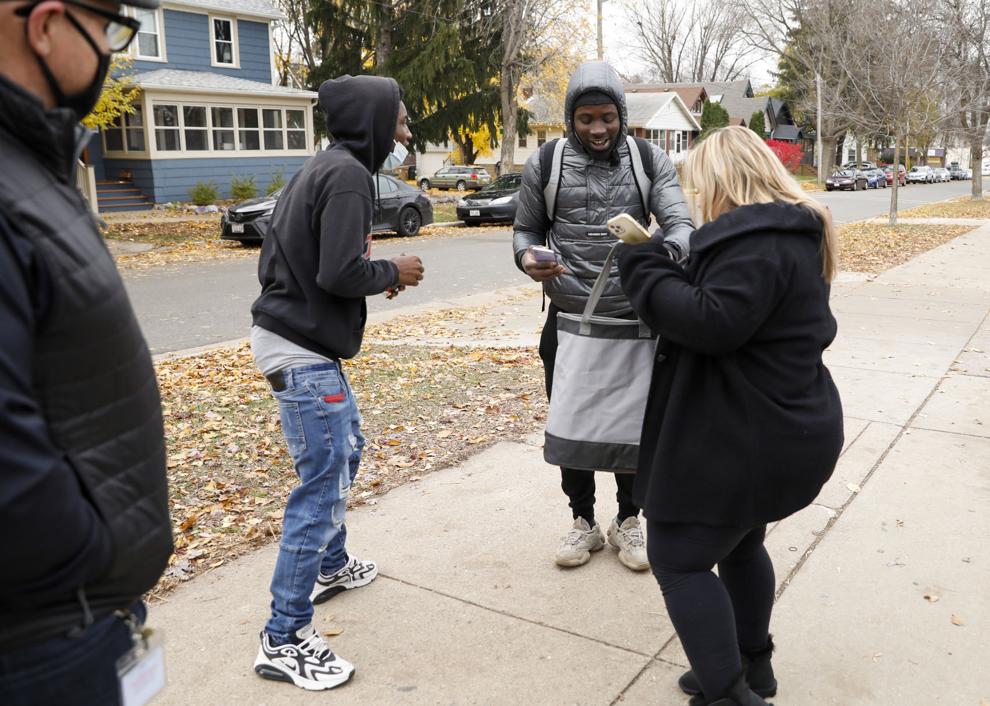 "Food I think is always a big way to someone's heart," she said later. "Especially high schoolers."
Another student asked her where she gets the snacks from, and she told him she bought it herself so that she could encourage students to do good. The student joked that he wasn't going to be good before, but now he would — for that, she offered him an extra juice box and chips.
She and others started a private Facebook group called "East High Community Supporting Change" last week that already has 120 members. Anyone looking to get involved — and she's received plenty of offers to help stock her snack bag, she said — can do so through that group.
As of Monday, she was still storing all of the snacks she'd bought in her car.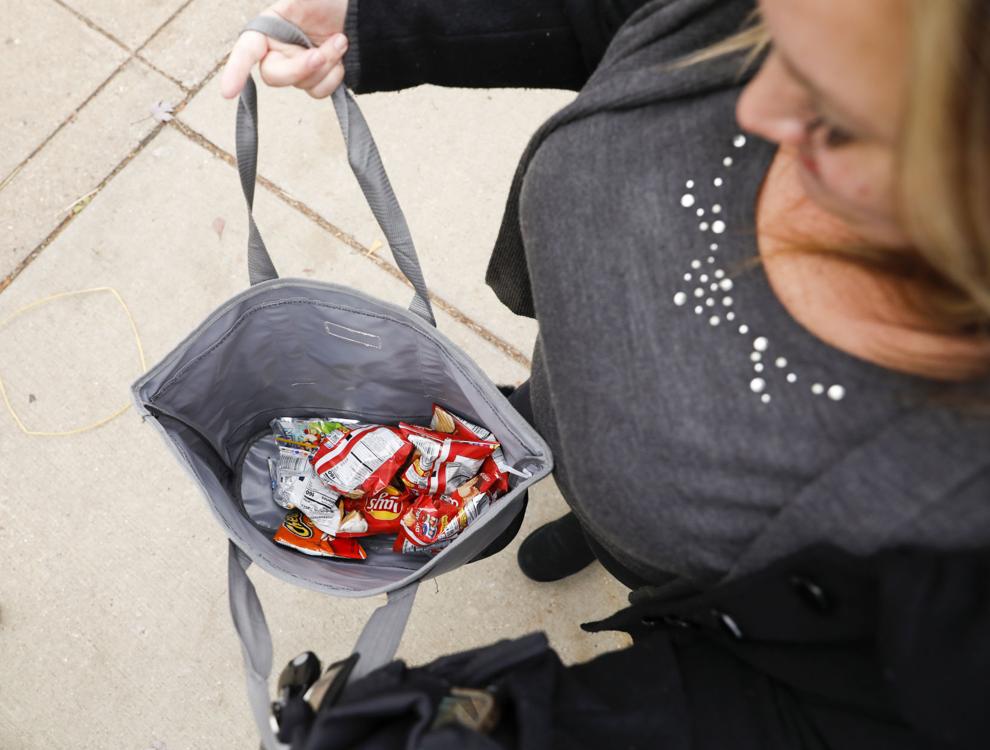 "There's been a lot of troubles, a lot of parents' concerns and we want our kids to feel safe going to school," Brusky said. "We want to feel safe sending our kids to school, and I just feel like our kind of motto is, it does take a village, and there's a lot of wonderful parents and community members out here and when you come together, it becomes a force."