Two Madison police officers walked into the Northport Community Learning Center with ice cream treats in hand Monday afternoon.
Within a few minutes, they became homework helpers as the treats were put on hold for the students' 90 minutes of asynchronous learning.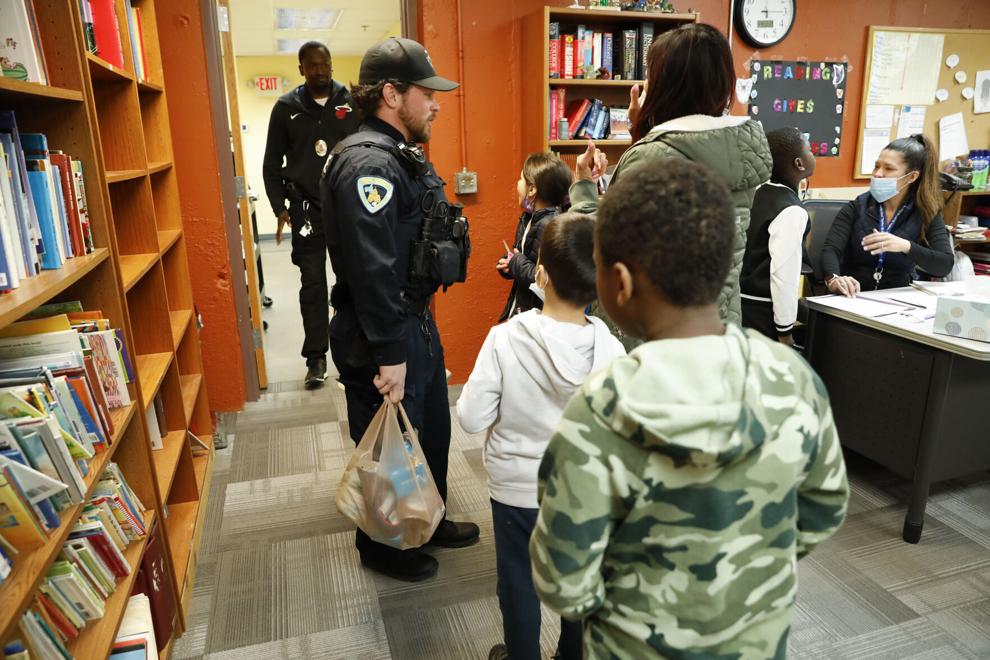 MMSD announced last week Wednesday that students would need to complete 90-120 minutes of asynchronous learning every Monday after the end of the school day for the rest of the school year. That, along with a full day of asynchronous learning on Friday, May 27, would make up for the three days missed for the extended winter break.
In the few days between the announcement and Monday, the center's staff scrambled to plan but forgot to tell the officers about the change.
"We had scheduled some officers to come in, treat them to some fun," said Northport Community Learning Center program coordinator Karen Garcia. "So this was kind of sprung on them. We do appreciate them sticking around helping."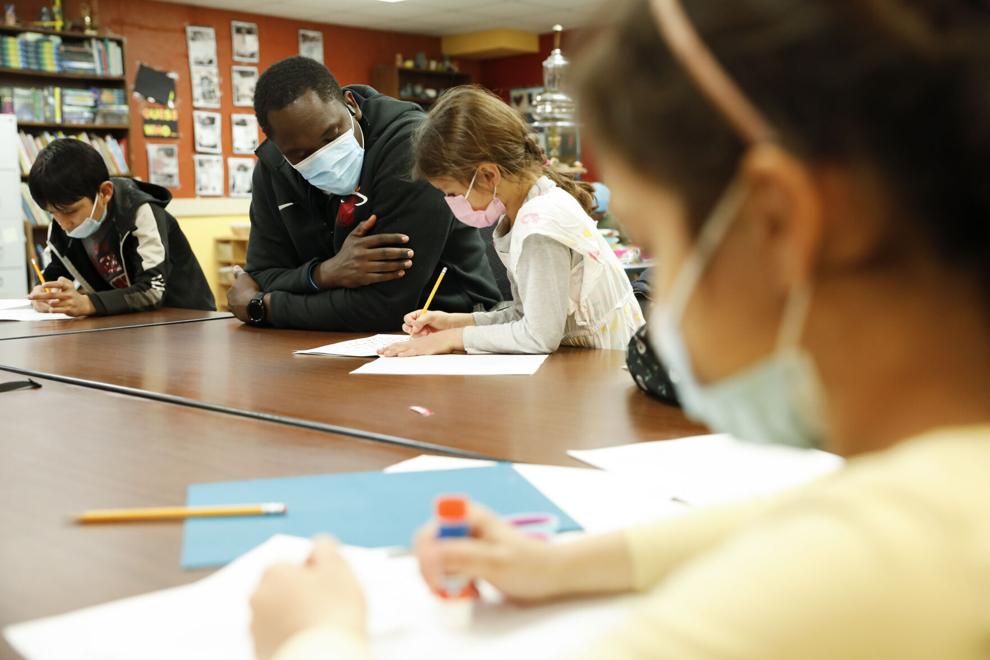 The district sought a waiver from the state Department of Public Instruction on the state's required hours of instruction, but DPI denied that request, writing in its denial letter that the district had enough time left in the year to make up the days.
According to information posted on Facebook by School Board member Nicki Vander Meulen, grades K-5 and 9-12 will do 90 minutes each Monday while grades 6-8 require 120 minutes to reach their required hours of instruction. The district provided options and suggestions for materials for students by grade groups, with language arts and mathematics options for grades K-8.
At the high school level, options for grades 9-11 include ACT preparation and post-high school planning time. Options for seniors include financial planning, a post-high school survey, planning for after graduation and applying for scholarships.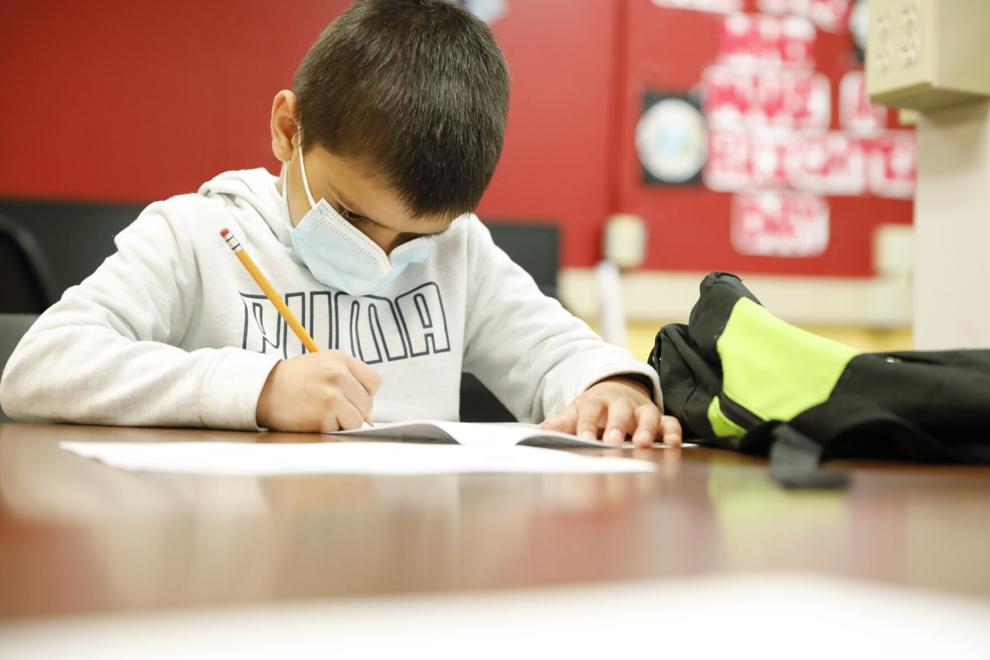 Students at the Northport center Monday, most of whom attend Lake View Elementary School and were in earlier grades, came in with packets to work on. It was unclear how much they were supposed to finish, with some students telling the staff they had to do it all while others said they were supposed to save some for later days.
Pat Wongkit, a program director for the Northport and Packers learning centers, said communication from the district was poor after the announcement last week. Her understanding was that students would come with their Chromebooks to work on, but instead they showed up with the paper packets.
"No one called us to tell us what to expect, no email, no communication," she said.
She said they were lucky to have the officers Monday to help with the more than 15 kids in attendance, who repeatedly called out "Ms. Pat" or "Ms. Karen" seeking help. Other students were ready to be done after 30 minutes, asking if they could go on the computer or have iPad time, which are more normal activities at the learning center on early release Mondays.
"Because we didn't know what to expect today, we just kind of said, 'OK, let's see how it goes and just roll with it,'" Wongkit said.
The staff also have the experience of virtual learning, which the centers hosted for students while in-person instruction was closed earlier in the COVID-19 pandemic, to fall back on. Wongkit expects things to get better as the weeks go on and students and teachers adjust to the expectations.
"I suspect that things will get more smooth," she said.
Vander Meulen expressed frustration with MMSD administration after the announcement last week, suggesting that they should have consulted the School Board before making the change. Despite her disappointment with the process, she said the board had to go along with the plan.
"At this point, I don't think we have a choice. I think we have to go with it because the parents have already been told," Vander Meulen said. "However, this in the future isn't okay."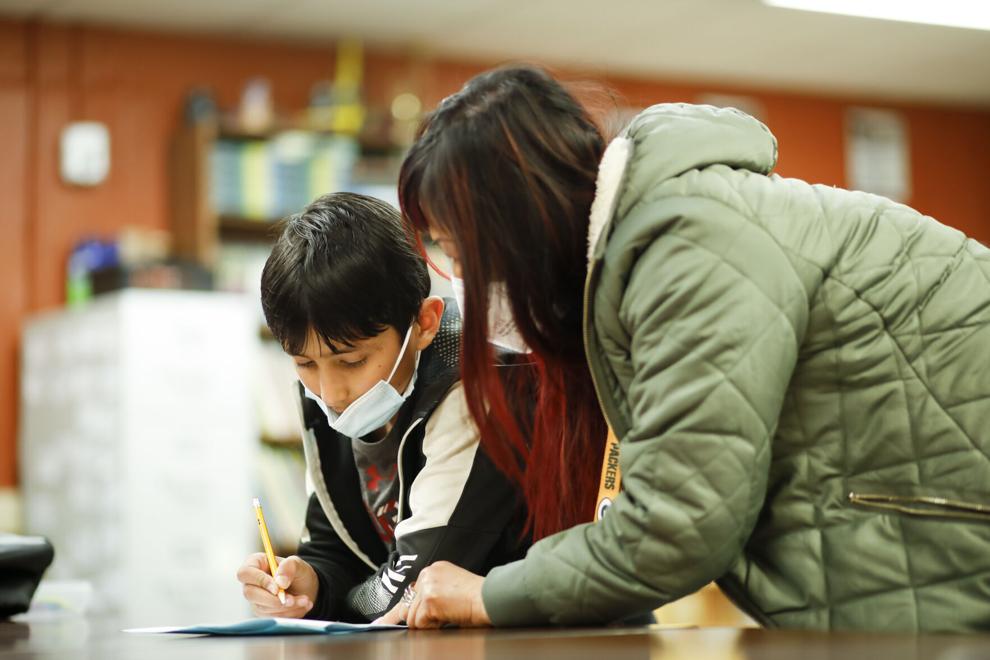 In a statement last week, Madison Teachers Inc. put the blame on DPI for the last-minute change from the district.
"DPI should understand that to us who have to actually implement this additional work, this move signals the prioritization of compliance above compassion," MTI president Michael Jones wrote.
Jones wrote that the other options available to the district in the face of the waiver denial "would have led to drastically changing school, lunch, transportation, and other schedules," leaving everyone to scramble further.
For Asma Nooristani, a second grader at Lake View who was at Northport Monday, the extra work wasn't all that bad, though she was ready for a different activity after finishing three or four pages of it.
"I really love doing homework," she said. "Homework is fun. You can be really smart."