The first public forum for Madison School Board candidates Blair Feltham and Badri Lankella had them sitting in front of hundreds of people, many of whom won't be able to vote April 4.
The candidates answered questions from West High School students in the school's auditorium Wednesday morning as part of a forum organized by the school's Sifting and Winnowing Club. In the afternoon, Mayor Satya Rhodes-Conway and challenger Gloria Reyes participated in their own forum.
Despite only having a small number of eligible voters in the room, school leaders and the planning group said civic engagement is a trait they want to encourage early.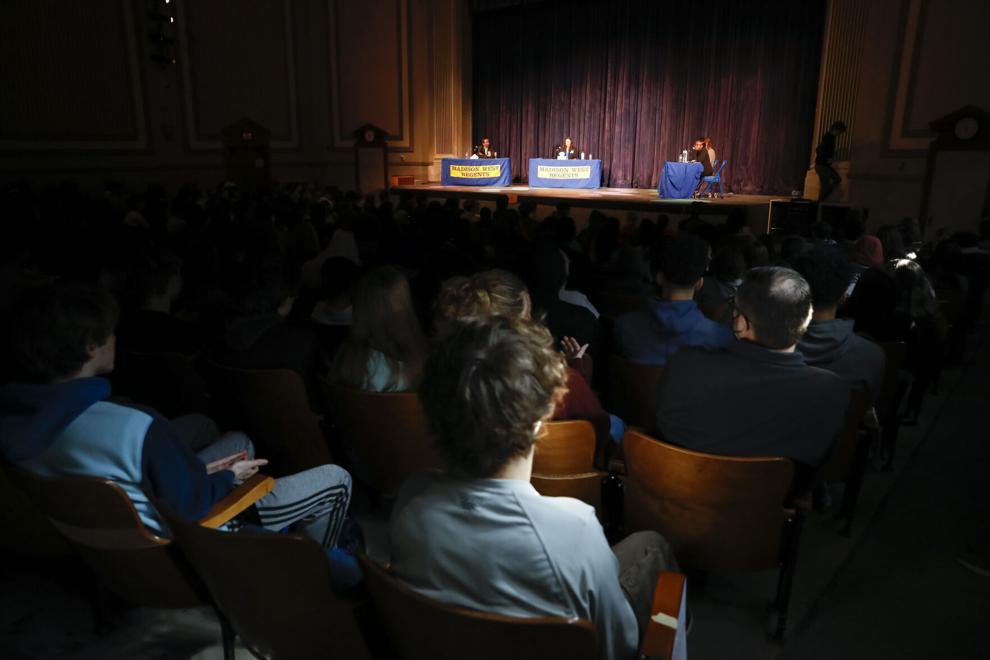 "April 4, in my belief, is going to be the spring election that informs what our community looks like for the next generation. It is that important," West principal Dan Kigeya told the audience. "If we want to have a thriving school and a thriving community, we have to do stuff like this."
West ninth-grader and Sifting and Winnowing Club member Gwen Geiger, who helped plan the forums, said despite not being able to vote, it's important for students to be aware of how decisions are made in the community.
"It affects us, and we have more power than we think we do," Geiger said. "If we are informed we can get people that can have a voice to use their voice and understanding the system before you're put into it is really important."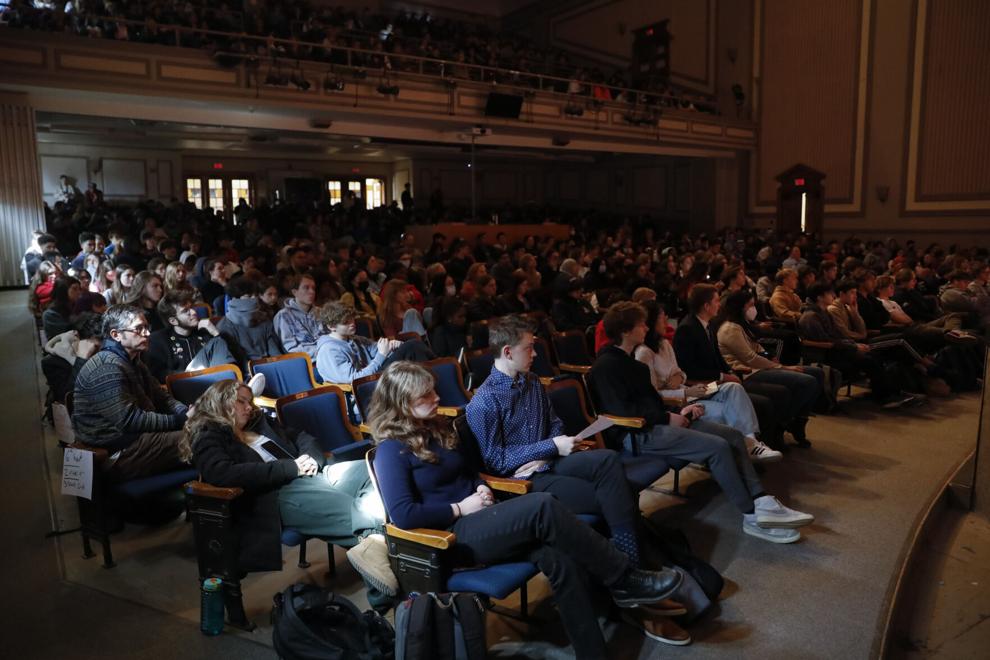 Fellow ninth-grader Maliha Nu'Man, who is newer to the Sifting and Winnowing Club, said "knowledge is power," and after the forum students had much more of that.
"Young people need that power, they need to know before they are put in a situation where they have to answer questions or understand something that they've never been exposed to," Nu'Man said.
Neither of them knew, for example, that the School Board makes budget decisions.
"Even the big things you would think everyone knows," you have to learn, they said.
"It's nice it's at the school, where it's somewhere that you have access to, that you can get involved and learn," Nu'Man added. "It's at your fingertips."
It showed them both what is possible for young people.
"It's really about the importance of connection and being able to get a lot done when you put yourself in situations where you learn," Nu'Man said. "Where you're talking to people that know things and are able to help, they want to help."
School Board forum
Both Feltham and Lankella focused largely on their personal experiences in explaining why they were the best candidate for Seat 6 on the board.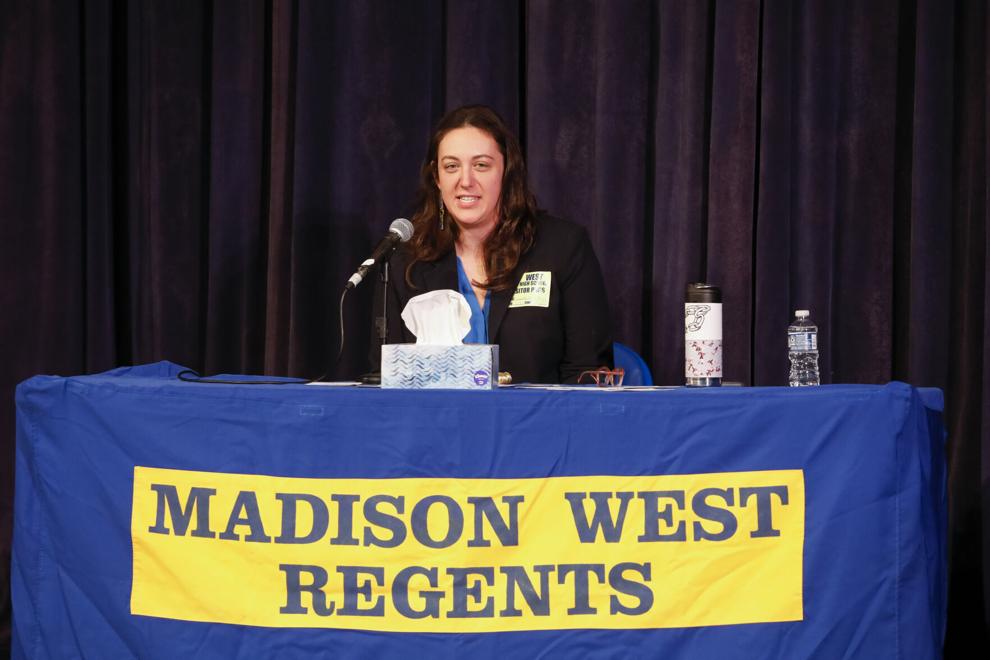 Feltham, who is familiar with West having previously taught there, focused on her classroom experience and how that would inform making good decisions on the board.
"I really know schools," she said. "I have been working in public schools for 12 years, and when I say in public schools, I literally mean in schools — not for school districts, but in schools, in classrooms."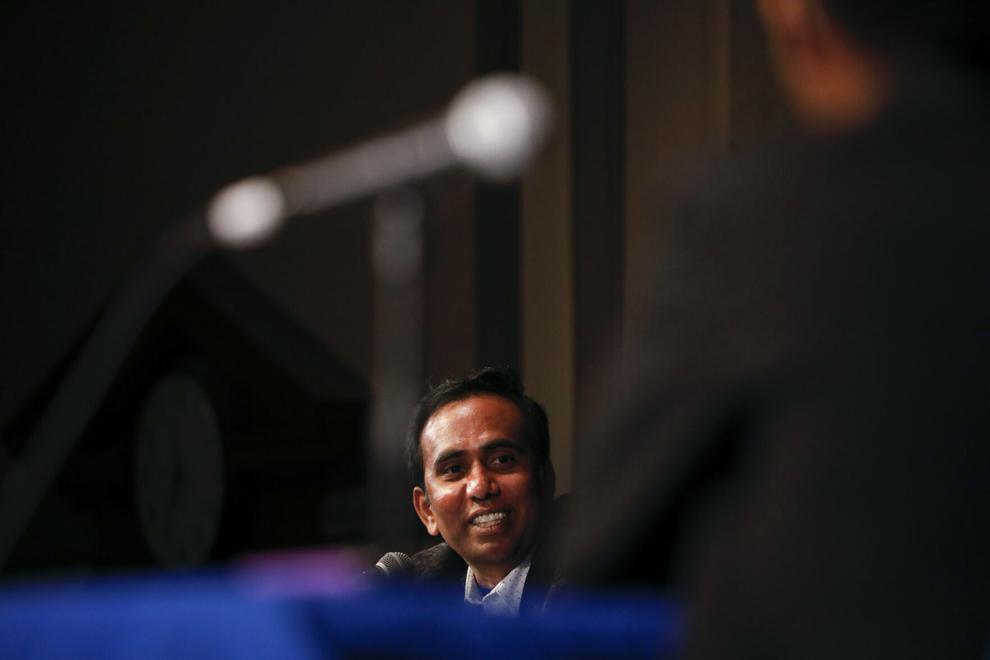 Lankella focused on his role as the father of two Memorial High School students, accentuated by a mug labeled "DAD" facing the audience, in addition to his previous work with budgets and roles on nonprofit boards and city committees.
"Most importantly, I would say, policymaking and budget management is really, really important right now," Lankella said. "That only comes with experience and I have over 20 years of making those decisions."
The candidates answered questions generated by students, ranging in subjects from diversity in honors classes and sexual violence to the superintendent hiring process and school safety. On the latter, moderator Dara Fadiran told the candidates she does not feel safe in school, noting the violence that occurs is "awful."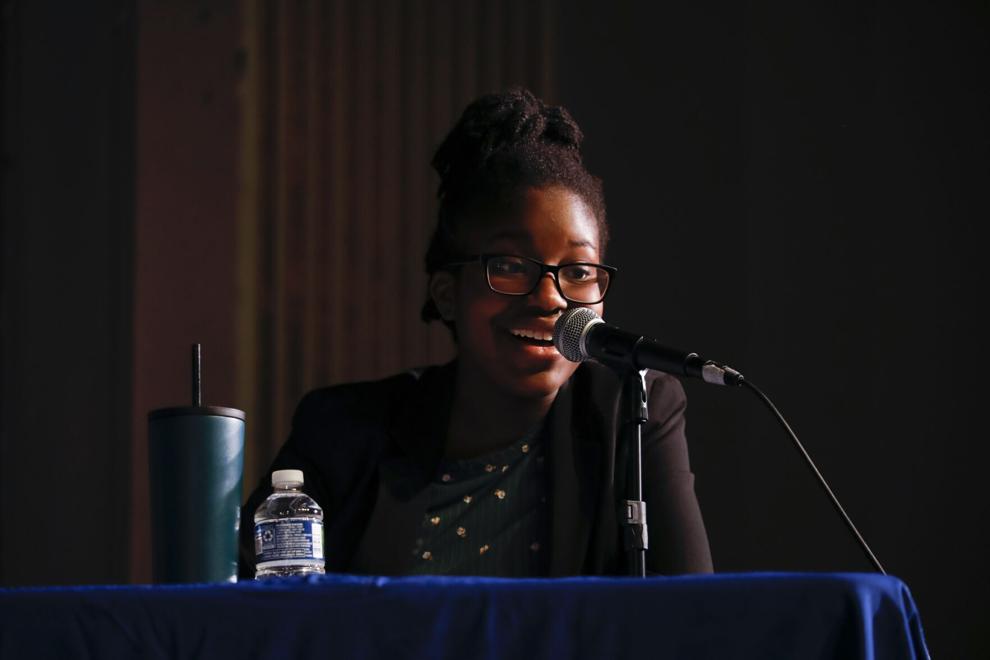 Lankella acknowledged his own fears, suggesting that every time he receives an email from school or the district, "I am scared," and adding that safety is necessary for a good learning environment.
"We need to revisit the Behavior Education Plan to make everybody safe," he said, pointing out that it has not been implemented consistently.
Feltham apologized to Fadiran, calling it a "tragedy" that she did not feel safe on a daily basis. She suggested that schools need more time to build in opportunities for restorative justice and conversations about safety.
"Our school grind, our rushing, rushing, rushing, getting nuggets of knowledge… does not allow us to make school a truly safe place," Feltham said.
Both said that if elected, they would be accessible to students.
"I want to do right by you because I care about you and I care about your individuality and your life in school and your future," Feltham said. "If I'm elected, I'm representing you and I encourage you to get in touch and make your voices heard."
Lankella said he'd be involved with students "at every step."
"I'm not here only for board meetings, I'm not here for only checking up when you have issues," he said. "I'm here every day because I'm a dad."
Mayoral forum
Just two days after a particularly contentious forum between Rhodes-Conway and Reyes, the two continued to put their differences on display.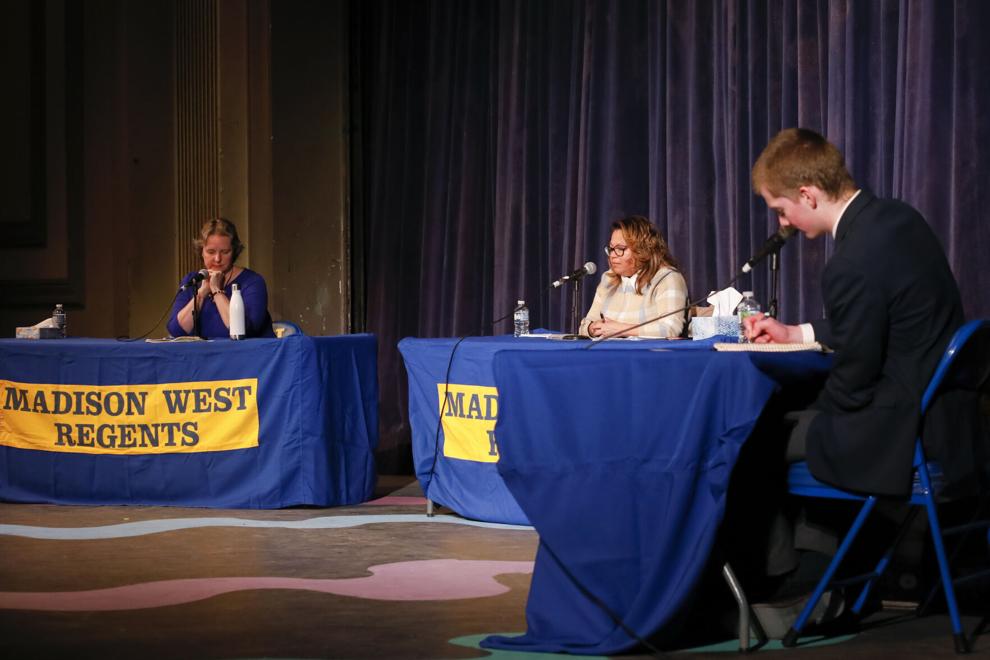 In front of a crowd of mostly teenagers, it was clear those differences have become personal as they discussed transit, housing, racial segregation, school resource officers and the environment. The mood grew increasingly tense during a conversational part of the forum in which the moderators let the candidates have more freedom in going back and forth than during traditional forum question and answers.
Asked about the role of the Madison Police Department and SROs in schools, Rhodes-Conway recalled the decision of the School Board — of which Reyes was the president — to end the SRO contract in summer 2020. She expressed disappointment the district hadn't made promised investments in social workers and other positions to replace them, but said she believes "there are better ways to create safety in our community than just through law enforcement."
"Ultimately, at the end of the day, a decision about SROs is up to the schools," she said. "It's not up to the city."
Reyes, a former police officer who was pro-SRO before that unanimous School Board vote, said it was a show of leadership that she changed her position amid the "social unrest" around the country and in Madison.
"For years on the School Board we had an organization protesting and wanting officers out of our schools," she said. "The decision was made at that time due to the protests and the social unrest that was happening across our city."
Almost immediately thereafter, though, she said Rhodes-Conway was "nowhere to be found." From there, the conversation grew increasingly heated, even as the candidates continued to share their thoughts on policing and the relationship between the city and the school district.
Reyes said the mayor was "not available to the school district throughout the pandemic," to which Rhodes-Conway quickly replied, "That is literally not true," saying she met with the superintendent every Saturday.
Reyes continued to say that Rhodes-Conway "wasn't even considering our schools" and suggested that the mayor ignored repeated requests to meet with Reyes and other school leaders during the pandemic, leaving the school district "on an island to ourselves."
"That is one of the reasons why I'm standing here today running for mayor because our residents deserve better," Reyes said.
An exasperated Rhodes-Conway said she didn't "even know where to begin" in responding.
"It's really unfortunate that my opponent is completely rewriting history," she said. "We literally met during the pandemic, the two of us."
A short time later, Rhodes-Conway ended discussion on the question before the candidates moved on to how they would address the climate crisis.
"It's clear that my opponent doesn't like me, that's not surprising," Rhodes-Conway said. "What's important is the work we are doing and will continue to do for our community. I think my record speaks for itself."
The Cap Times asked both campaigns for evidence of the candidates' statements about meetings with the school district or the lack thereof. 
Chief of staff Mary Bottari wrote in an email that the mayor "convened regular meetings with major institutional leaders during the course of the pandemic including Public Health, the UW Chancellor, UW Health leaders, the MMSD Superintendent, the County Executive and others to share information and strategies and discuss our collective response to the COVID-19 pandemic."
MMSD spokesperson Tim LeMonds confirmed it in a separate email.
"For most of the pandemic there were weekly virtual meetings with the Mayor, the superintendent and other district leaders. As the pandemic started to taper off, these meetings became bi-weekly," LeMonds wrote.
Reyes' campaign have not yet responded to the email.