As the state and nation reckons with a shortage of nursing professionals, experts widely recommend one solution: Educate more students to become nurses. 
That antidote isn't so straightforward, however. Nursing schools are facing another deficiency of their own — faculty shortages. 
Without enough teachers, nursing schools are unable to enroll more students, said Susan Zahner, associate dean for faculty affairs at the University of Wisconsin-Madison's School of Nursing. On top of that, classroom space is often limited due to budget constraints, and schools are struggling to provide enough clinical sites to train students. 
"Those are the things that restrict the number of students that any school can admit to become nurses," Zahner said. "We have plenty of people interested in being nurses, but we can't take them all into nursing school." 
According to Zahner, UW-Madison's traditional nursing program accepts around 160 students each year. Yet there are two or three applicants per spot, said Linda Scott, dean of the UW-Madison nursing school, in a Wisconsin State Journal article.
This is in line with a national trend. The American Association of Colleges of Nursing found 80,407 qualified applicants were turned away from baccalaureate and graduate degree nursing programs in 2019. In the organization's survey, most nursing schools attributed this to faculty shortages. 
A 2021 report from the American Nursing Association also found that 1.1 million new RNs would be needed to avoid a nursing shortage in the U.S. 
Meanwhile, the state's demand for registered nurses is projected to continue growing through at least 2040, according to a May study from the Wisconsin Department of Workforce Development.
The department's findings come after a Wisconsin Hospital Association report, which found that registered nurse vacancy rates more than doubled to about 11% from 2020 to 2021 — hitting double digits for the first time since 2005.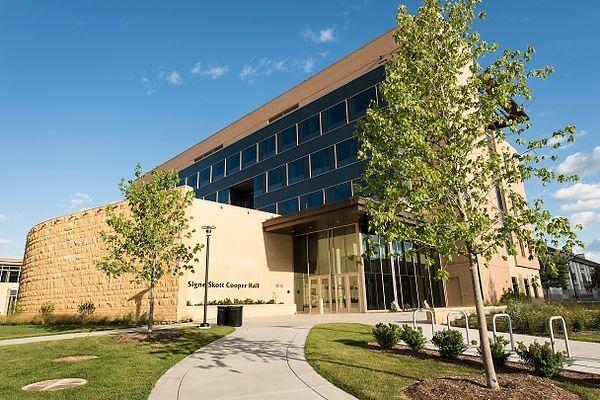 More faculty needed
Restricting the number of students who can enter the nursing pipeline will further exacerbate the state's shortage of health care workers, said Barbara Nichols, executive director of the Wisconsin Center for Nursing.
"The supply is not keeping up with the demand," she said. "Schools of nursing are not able to graduate sufficient numbers to keep up with the demand for care." 
In its research, WCN estimated that schools in Wisconsin graduate slightly over 3,000 nurses per year. 
This is not enough to fill the current and future need for nurses in Wisconsin, Nichols added. The Department of Workforce Development projects the state could see a gap of as many as 22,900 nurses by 2040. 
To amp up enrollment, Nichols said the state's nursing schools would need to recruit more faculty. 
Wisconsin, however, has the highest vacancy rate for nursing faculty compared to other bordering states, according to Linda Young. A former dean of UW-Eau Claire's nursing school, Young is the chief researcher of WCN's annual nursing education report, which surveys administrators at the state's 41 nursing schools. 
The latest survey found there was a slight increase in vacancies among nursing faculty positions in Wisconsin, reaching nearly 10% in 2020. Institutions also reported that if funding were available, they would add another 142 positions to meet the needs of the current student population.   
"We've got to turn Wisconsin around," Young said. "Schools are getting pressured to double their enrollment without additional faculty, but to not have safe faculty-to-student ratios would be a huge disservice to society."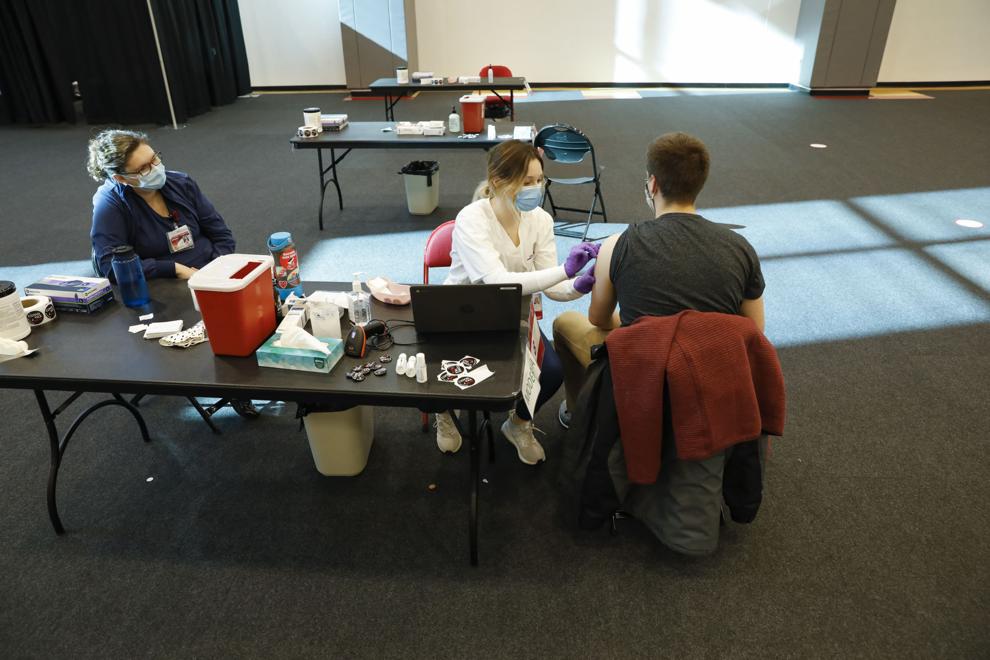 Fewer people pursuing nursing doctorates
UW's Zahner said the pool of faculty schools can draw from is limited overall because only 13% to 16% of all registered nurses in Wisconsin have graduate degrees, which are required to teach students pursuing bachelor's degrees. 
Young also said that the area of greatest shortage is faculty with nursing doctorates, including Ph.D.s and DNPs (Doctor of Nursing Practice). The WCN survey found the number of applicants and students enrolled in nursing Ph.D. programs has decreased over the years, meaning there are fewer people eligible to teach graduate level nursing students. 
"It's very disheartening because we certainly are not putting out enough Ph.D. nurses in Wisconsin to meet the demand," Young said. "But the reality is they can make much more money working full-time in a health care organization than they can in an academic setting." 
In a 2020 survey, WCN reported the median annual income for nurse educators and faculty in Wisconsin is $80,000, compared with over $115,000 for those who are advanced practice nurses. A master's degree is required for both APNs and nurse educators. 
"The major reason that we lose faculty relates to salaries," Nichols said. "You could have your master's or doctorate and still be making less money than an advanced practice nurse." 
Other factors limiting admissions 
Zahner said schools also cannot enroll more students due to budget constraints. 
"We're kind of stuck in some ways with the things that might make it easier or faster to get through nursing school," she said. "We just can't take everybody who's interested in being nurses, and that's because we don't have sufficient funding.
"You can't hire more people," she added, "if you don't have a budget to hire more people."
At UW-Madison, the School of Nursing is one of the lowest funded among the university's academic units. In the 2020-21 fiscal year, UW-Madison allocated $20.2 million to the nursing school, or about 0.6% of its total expenditures. 
For comparison, the School of Medicine & Public Health — the top funded academic unit on campus — received $616.8 million in 2020-21, equal to about 18.5% of UW-Madison's total expenditures. 
A lack of money also means there aren't enough classrooms and simulation lab space to educate more people, Zahner said.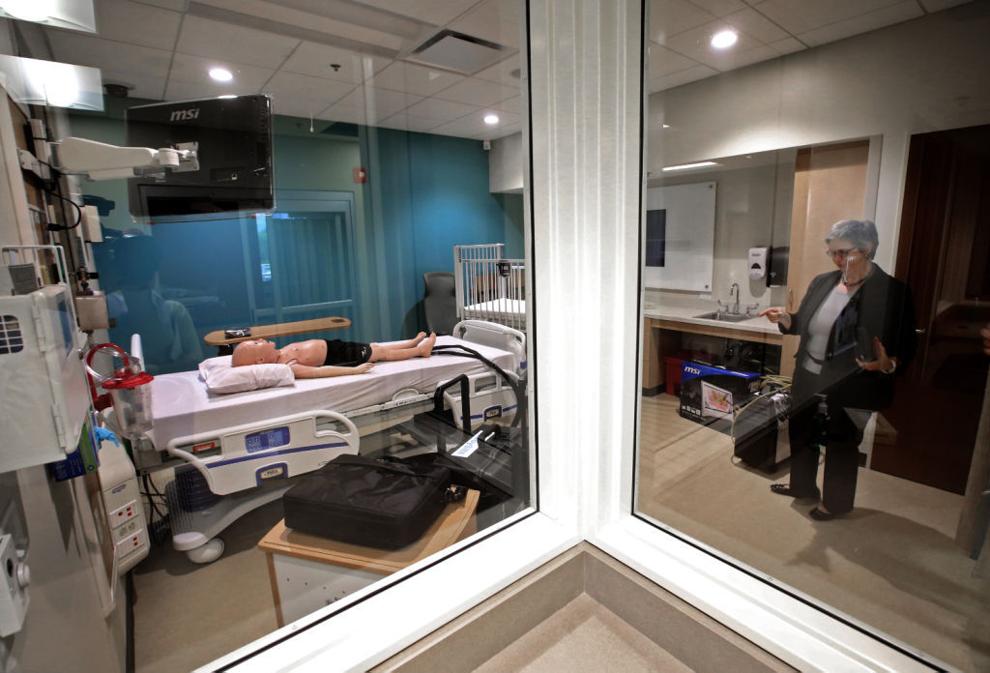 In order to obtain their nursing degrees, students must additionally complete hundreds of hours of clinical work, or supervised interactions with patients in local health care facilities. 
"We set our enrollment levels at UW Madison — and I think other schools do this too — based on the numbers that we can manage with regard to the clinical placements that we have available," Zahner said. 
Those clinical hours, which offer hands-on experience to students, are critical in ensuring they're ready to enter the workforce, Nichols added. 
But in Wisconsin, there just aren't enough clinical sites to accommodate larger numbers of students. 
"Due to COVID, the hospitals aren't making themselves available for clinical practice," Nichols said. "In order to give adequate and safe care, you have to have a clinical experience where you actually interact with patients." 
Some good news
While Wisconsin's nursing shortage may not go away anytime soon, the state recently ramped up its efforts to attract more people to become nurse educators. 
A loan forgiveness program, for example, is launching this fall. Passed by the state Legislature last year, the initiative offers full loan forgiveness for Ph.D., DNP and master's degree nursing students at select schools. In order to be eligible, students must agree to work for three consecutive years as nurse faculty.  
The Joint Finance Committee allocated $5 million to the loan forgiveness program this year. 
Considering the cost of tuition is often limiting, Zahner said the program will significantly eliminate financial barriers for those who hope to pursue advanced degrees. 
Young said more schools are also expanding their simulation labs and virtual learning, which could make them less reliant on clinical sites.  
Still, she and Nichols said there should be more collaboration with nursing schools across sectors, including with state government and health care facilities. 
"This is all nestled into a national nursing faculty shortage that has been going on for years and just continues to get worse," Young said. "We need to plan long term so we can be as innovative as possible. We've got to do something immediately."