Seconds after the needle was removed from 8-year-old Jocelyn Yokes' leg Thursday morning, she turned around in the passenger seat of her family's van.
"That was very easy, Addie, do not worry," she told her 6-year-old sister, next in line for the pediatric COVID-19 vaccine at Fitchburg Family Pharmacy. "You got this, Addie."
The Yokes family was among those that had appointments at the pharmacy Thursday morning, with pharmacists delivering the newly approved shots in cars. Earlier this week, the Centers for Disease Control recommended the Pfizer vaccine, at one-third of the adult dose, for children in the 5-11 age group, a major hurdle toward getting up to 28 million children vaccinated around the United States.
Capacity for the shots will expand in the coming weeks, with school districts planning in-school clinics and Public Health Madison & Dane County expanding the number of daily shots at the Alliant Energy Center next week. PHMDC also is hosting a virtual town hall Thursday night to answer questions on vaccines.
Given Dane County's vaccination statistics for the under-18 age groups previously eligible for vaccination — 81.6% of 12-15-year-olds and 85.1% of 16-17-year-olds partially vaccinated — there is likely to be plenty of interest.
Seven-year-old Clara Groose told her mother, Molly, Wednesday night that she was "ernous" about the shot — a combination of excited and nervous. While waiting for her daughter's shot, Molly, an anesthesiologist at UW Hospital, said she was "thrilled" and hoped it would be a "step toward normalcy."
"I've been taking care of COVID patients since the beginning of the pandemic," Groose said through tears. "And this is what I've been waiting for."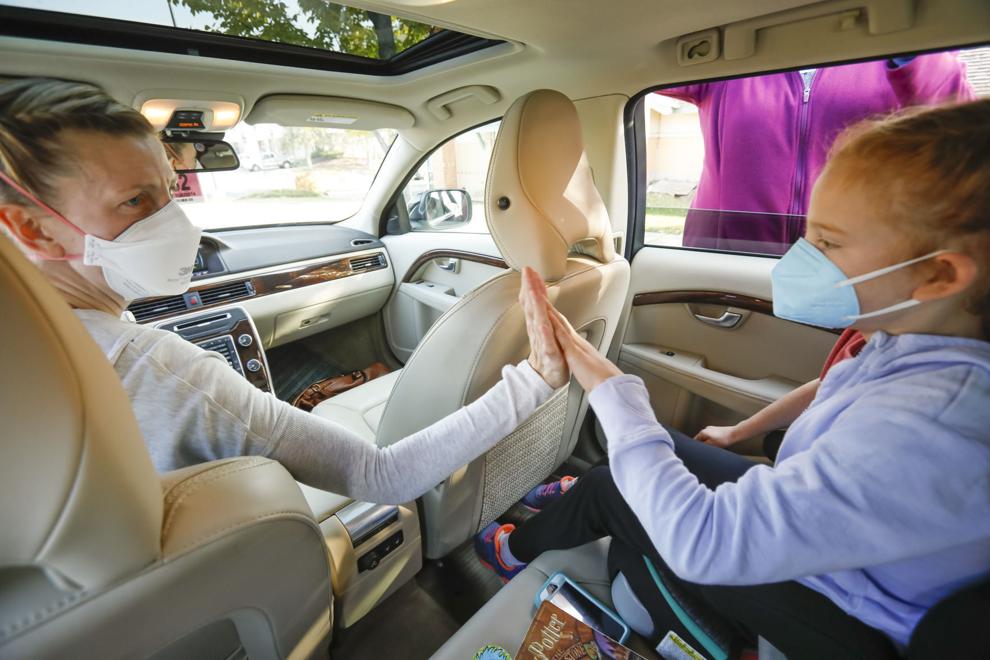 Anticipation has been building for parents in recent weeks as the steps for the shots to get to kids were marked off, one by one. Whitney and Brian Brimmer, among the first with an appointment at the pharmacy Thursday, had actually made appointments every day for Wednesday through Saturday, given the uncertainty of when the shots would be available.
"This is the only shot he's ever looked forward to," Whitney said of their 10-year-old son Leo.
Wearing a face shield and a mask during his shot, Leo said he felt "good" immediately after, somewhat in disbelief the shot had even happened, given it left such a small mark.
An hour later, 8-year-old Leo Gevers said he was excited to "do stuff" that he hasn't been able to do throughout the pandemic without worrying, including being "able to hang out with my friends more."
When the pharmacy student giving him the shot warned about the slight poke he would feel, Leo assured her, "I know, my parents told me." His father David said they were "looking forward to getting life back to normal," and Leo added that he's been pretty bored during the pandemic.
"There's not much stuff I could do, like out in the world, like going to different places, doing different stuff," Leo said. "So that was really hard because I had to stay in my house."
Shortly after the shot, Leo said he had been "soooo excited" — emphasizing the number of "o"s in "so" — to finally get the shot.
"I've been waiting for this for like so long," he said.
Fellow 8-year-old Madeline Orani said she was excited to "go inside my friends' houses so we can do some extra stuff that we can't do outside." Immediately after the shot, she said she was feeling "good," and her father Eli was excited for her to "get back to a normal schedule" with activities like swimming.
It wasn't quite as smooth of a process for 6-year-old Simone Crowther, the youngest child to receive her shot while the Cap Times was at the pharmacy. Despite some tears and initial fear, once she was in her mother Shauna's lap in the passenger seat, the pharmacist was able to give her the shot. While she said it hurt, she offered a "thank you" to him, nonetheless.
Shauna Crowther was feeling "relieved, excited, safe finally."
"This is better than Christmas, right?" she said. "This is like the best gift as an adult."
Back in the Yokes' van, where the girls were most excited for an eventual trip to Harry Potter World once vaccinated, Jocelyn stopped her "victory cartwheels" to get back in the car and lean over the back of the passenger seat while her younger sister received her shot, reminding her to relax.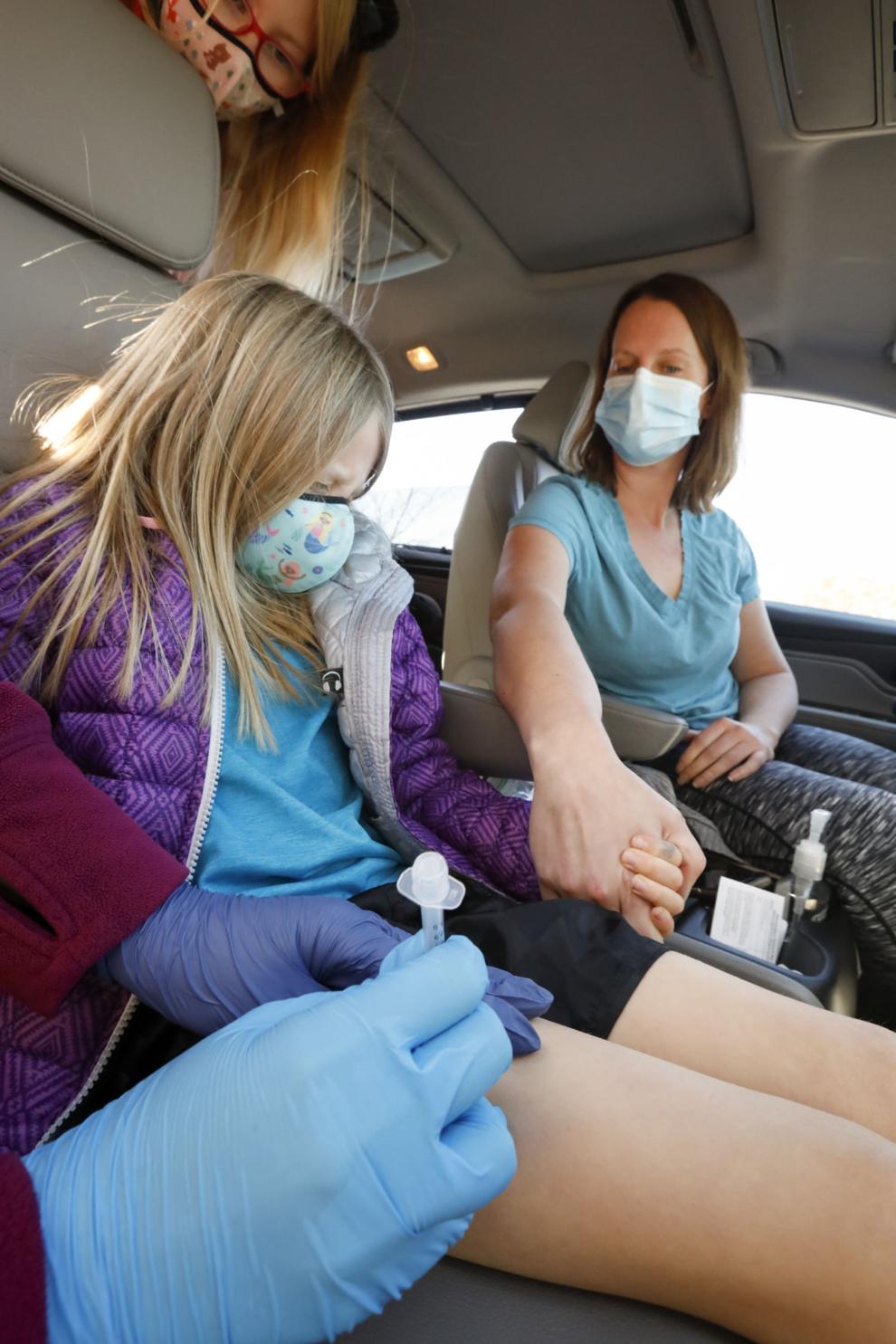 Addie held her mom's hand tightly, and after just a few seconds it was over, with Addie burying her head in her mother's arms.
"You did it!" her mother Kristina said excitedly.