In 2020, Jenny Conrardy quit her job as a food buyer for restaurants, deciding to take a radically different path that would launch her into a blue-collar career.
She had just emerged from a divorce, and a lawyer advised her to go back to school to eventually earn more money to take care of her then-7-year-old son.
With a bachelor's degree in art from the University of Wisconsin-Madison already under her belt, she forgoed pursuing a master's degree in the subject, figuring it was unlikely to be worth the cost. Conrardy instead enrolled at Moraine Park Technical College in Fond du Lac, applying to become a five-year apprentice installing solar panels for Current Electric in Wauwatosa.
"It wasn't something I'd ever considered before," she said, "but all of a sudden, it just made perfect sense for where I was at in life."
Now in her third year of the industrial electrician apprenticeship, Conrardy makes thousands of dollars more per year after switching careers. The opportunity, which takes her to jobs in Madison and other communities throughout Wisconsin, has allowed her to work full-time while attending technical college.
"Especially as a single mom, that's extremely important," Conrardy said. "I can't really devote myself to full-time academics the way a university requires of you, so to be able to catalog hours that I work on the job and have that count as part of my educational component is huge."
It's an option Conrardy wished she knew about sooner, and one she thinks more people should consider as the cost of a degree and the demand for skilled workers skyrockets.
The construction industry is growing by 10,000 to 20,000 workers a month nationwide but that's still not enough, according to Chad Lawler, executive director of the Madison Area Builders Association. That growth falls far short of the number needed to support the industry in the long term.
Those effects are clear in Madison as the city sees more developments popping up, said David Boetcher of IBEW 159, the local union representing electrical workers.
"We have a lot of demand for journeyworkers that is just unfilled here in the Madison area," he said. "Every given week, I need 10 to 20 electricians, and they just aren't available."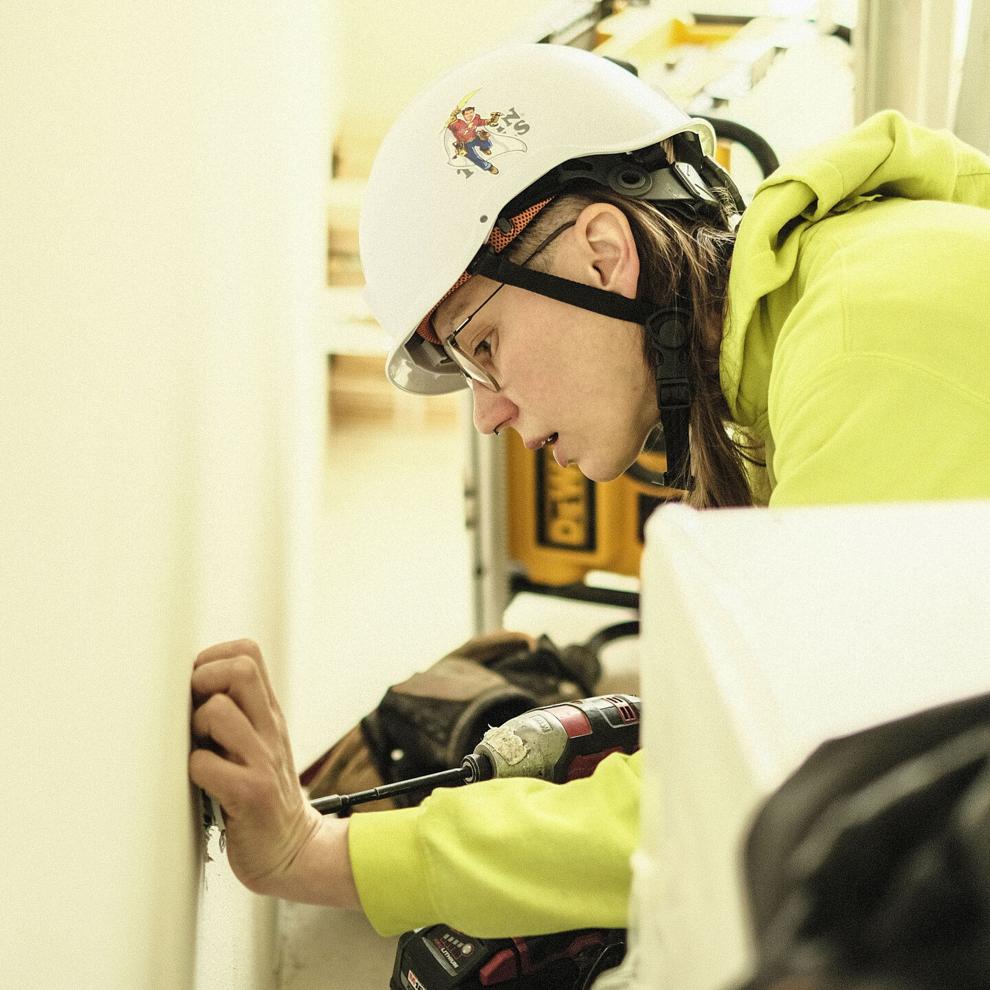 The trades industry is also aging, exacerbating the labor shortage as workers enter retirement. According to a 2019 report from the nonprofit Wisconsin Policy Forum, the number of people 65 and over in the state has increased 42% since 2005.
Making matters worse, Wisconsin's youth population has decreased over the years, further shrinking the pool of potential workers. Since 2011, Wisconsin residents under age 18 have declined 3.4%, the Wisconsin Policy Forum reported. 
One way to fill more trades roles, according to Conrardy and Boetcher: Expand apprenticeships.
It's a career path they see as rife with opportunities: Apprentices can get paid right out of high school, avoid student debt, eventually earn far more than the median income and explore jobs they might not have dreamed possible before. Proponents have often lauded it as a proven pathway to the middle class and an approach to closing the nation's racial and gender wealth gaps. Such jobs could be financially and personally fulfilling for young people of color, women interested in male-dominated trades and those who don't need a bachelor's or master's degree for a successful career.
But not enough high school students are aware of these opportunities, Boetcher said, and youth programs in Wisconsin aren't often focused on technical training, leaving behind those who might find careers in the trades appealing.
Growing interest
In 1911, Wisconsin passed the nation's first law establishing registered apprenticeships, becoming a model for other states to set up similar programs.
The state's Department of Workforce Development partners with technical colleges and employers who pay apprentices a portion of the current skilled wage rate during their term, which typically lasts one to six years. Employers also pay apprentices for attending college classes related to their specific occupation — a requirement that makes Wisconsin unique among the 50 states.
The median annual earnings for those who completed the program in 2020, according to the Wisconsin Technical College System, was $80,000, just over $37 an hour.
The apprenticeship model — combining paid, on-the-job training with classroom instruction — is common in Europe, with over half of all high school graduates in Germany participating in one. But it hasn't yet caught on in the U.S. at this scale. The U.S. Department of Labor estimates over 581,000 people took part in a registered apprenticeship this year — a 103% increase over the decade — compared with 12.4 million people who are enrolled at a four-year school, according to the National Student Clearinghouse.
It's been so ingrained in high school graduates to pursue a bachelor's degree that lucrative jobs requiring shorter, less expensive training have gone unfilled, Boetcher said.
Yet the tide may be turning for the state. In Wisconsin, there is a growing push to educate youth about skilled trades and to expand apprenticeships.
Aside from a dip in 2020 caused by the COVID-19 pandemic, the number of apprentices in Wisconsin has grown steadily over the past seven years. Gov. Tony Evers announced in late February that the workforce department's registered apprenticeship program saw a record of over 15,900 apprentices in 2022. The previous record was set over two decades ago in 2001.
"The apprenticeship as a model helps to get people into workspaces with very succinct, programmatic training that encompasses on-the-job learning and classroom learning to take a person from novice to skilled," said David Polk, a former apprentice who is now the director of the Department of Workforce Development's registered apprenticeship program. "Employers are hungry for young talent and new talent, and they are just more open to going down the path of apprenticeship models in the skilled trades."
Youth apprenticeships have grown, too, according to the department. In the last school year, a record-breaking 6,400 high-schoolers took part in the program, which allows 11th- and 12th-graders to participate in work-based learning in addition to their high school classes. That amounts to about 2.5% of around 260,000 public high school students in the state.
"We're also seeing peaking interest in what we call emerging sectors, or occupations that had never been aligned with an apprenticeship before," Polk said.
As demand for apprenticeships grows, DWD has expanded the program to occupations that have traditionally required college degrees, including white-collar fields like information technology, human resources and health care.
It's a win-win for the employer and the apprentice, Polk said: Employers ensure they have a skilled, productive workforce, and apprentices get paid for on-the-job training that advances them into the professional world.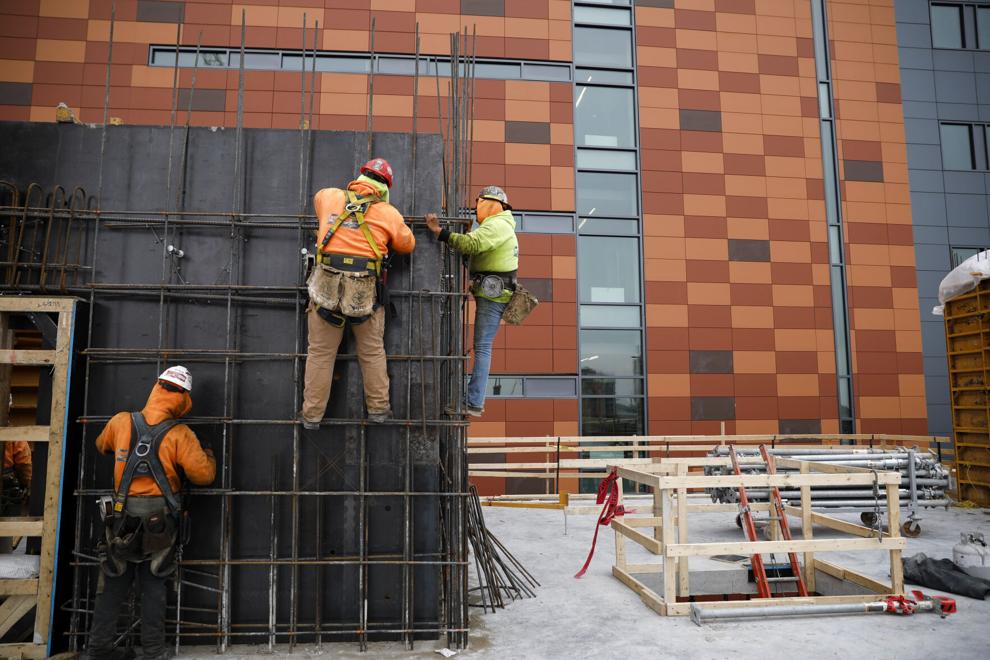 Bipartisan agreement
Efforts to expand apprenticeships in Wisconsin have seen bipartisan support as legislators explore solutions to the state's labor shortage, according to Polk.
"Apprenticeship, historically, has been something that the Legislature has seen (as) beneficial across aisles," he said. "It is beloved on both sides of the aisle, which is, of course, a benefit for Wisconsin and a benefit for DWD."
In his 2023-25 state budget, Evers has allocated tens of millions of dollars to expand registered apprenticeships, including $9 million for apprenticeships within the information technology sector in southeast Wisconsin.
Republicans have also expressed support for apprenticeship opportunities in recent legislative sessions. In March, a group of 20 Republican representatives introduced a bill to create technical college grants covering the cost of tools and equipment for student apprentices.
And the federal government has historically embraced apprenticeships, too, including the Biden administration and former President Trump, who gained fame from his reality show "The Apprentice." 
At a February stop in DeForest, President Joe Biden spoke at the Laborers' International Union of North America training center about his $1 trillion bipartisan bill to rebuild U.S. infrastructure. He said organized labor will be critical to the success of that initiative, which is projected to create 1.5 million construction jobs per year over the next decade.
In September, the Biden administration additionally launched an initiative to hire over 10,000 new apprentices and develop 460 new registered apprenticeship programs across 40 industries throughout 2023.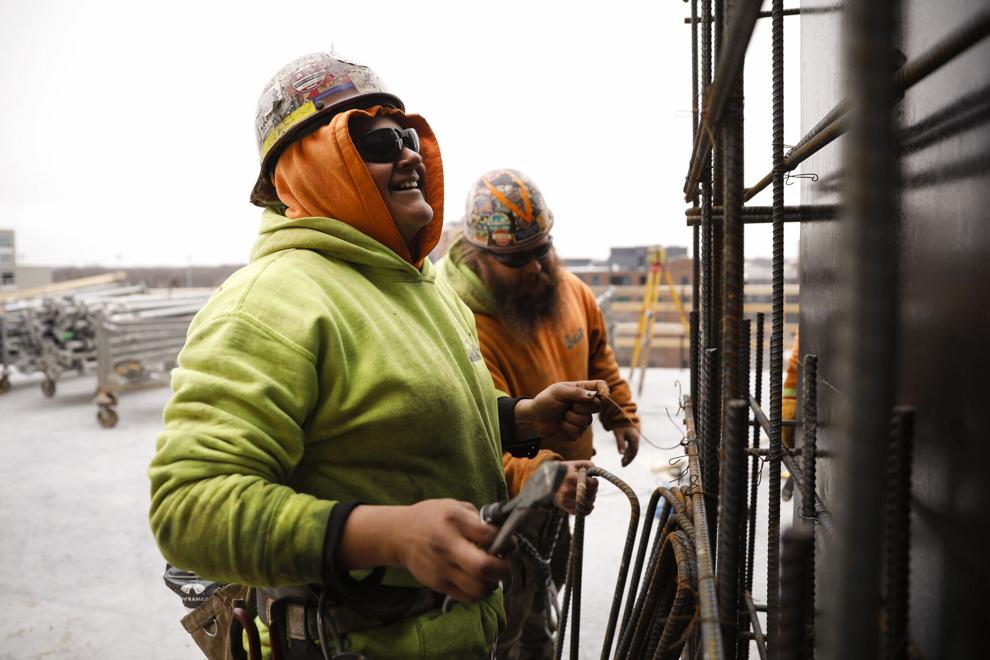 'Horrifyingly expensive'
One reason for the increased interest in apprenticeships could be the soaring cost of a bachelor's degree, said Boetcher, the representative of IBEW 159.
"People are seeing that a college degree, while being asked for by every employer, isn't as necessary, and it's gotten horrifyingly expensive," he said.
In high school, Michael Mell started saving money for college by working part-time jobs outside of school. He understood the importance of a four-year degree — his sister was aiming for law school and he took part in his high school's college readiness program.
But once he sat down with a counselor and saw the price tag of attending a university, he opted instead to start an electrical apprenticeship through IBEW 159 just a month after graduating from La Follette High School. It seemed like the right fit, especially considering he wasn't sure what he'd want to study in college.
At 22 years old, Mell now earns roughly $36 an hour plus benefits in his fifth year of his apprenticeship while taking classes at Madison College. He starts his work day around 6 a.m., installing electrical and lighting components at buildings such as the new Bakke Recreation and Wellbeing Center at UW-Madison.
"I enjoy my work, I make good money and I want to progress in it," Mell said after his work shift. "I'm not at the point where I'd want to go back to school and try something else."
Over the past 50 years, "there's been a shift away from the whole range of occupations that people do to this narrow focus of college, college, college," said Pete Stern, the apprenticeship coordinator for Madison's ironworker union. "It's great to be a pharmacist, a doctor, a lawyer, an accountant, but they have to have buildings to do them, and I think people are starting to realize that."
Lucy Stephens had that awakening during her freshman year at the University of Minnesota. She tried college for a year and dropped out after realizing she hated the bore of the classroom. After working different jobs for a year, she became an apprentice in 2021 through Madison's electrical union.
"I feel way more comfortable doing this than going through college," Stephens said at a career fair for women in construction. "It's hands-on, and at the end of the day, I get to see all that I accomplished."
Her current assignment at the Dane County Regional Airport involves wiring and installing electrical equipment — which she described as more fun than sitting at a desk and studying.
"It's really such a good alternative (to college)," Stephens said. "It's going to make you smarter in ways that you didn't think you could (be), it's going to challenge you and it's going to pay your bills."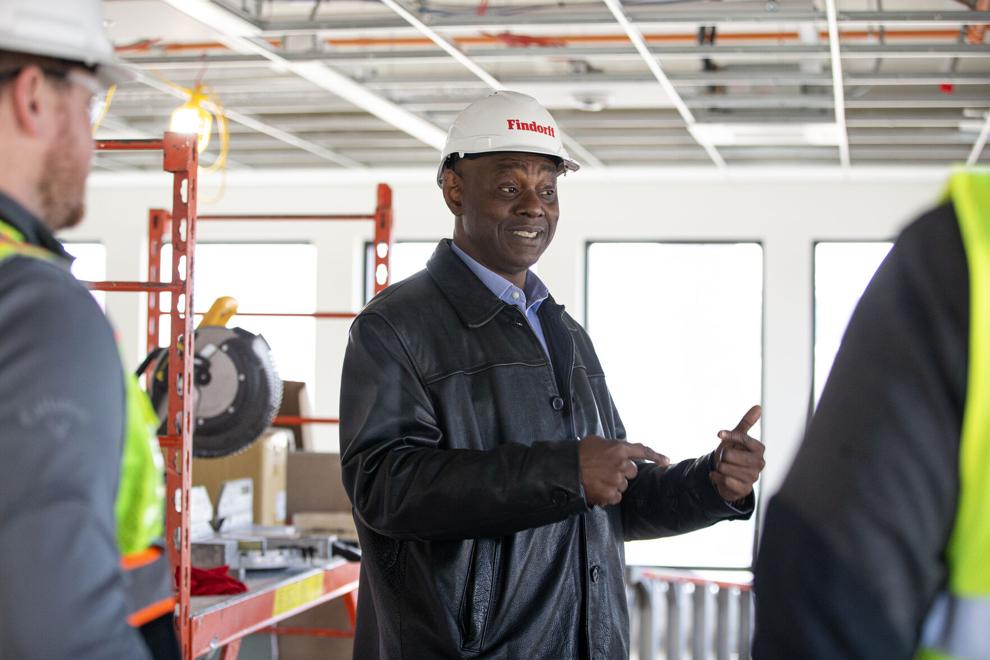 Educating young people
As apprenticeships see renewed interest, nonprofit organizations like the Boys & Girls Clubs of Dane County are also focusing on preparing youth for the workforce earlier — including those who have no desire to go to college after high school.
This July, the local Boys & Girls Clubs will open the McKenzie Regional Workforce Center, a $10 million training center that will provide students with educational and apprenticeship opportunities in the skilled trades. At 22,000 square feet, it'll be the largest youth workforce center in the state and the largest among all Boys & Girls Clubs in the nation. So far, the Boys & Girls Clubs has raised $30 million of the total $35 million investment, with $20 million planned to go toward an endowment that keeps the center running in perpetuity.
The idea came from John McKenzie, a local real estate developer who has long supported higher education opportunities for young people.
"He realized there was no pathway for kids who didn't feel that college was in their vision," said Alan Branch, who leads the workforce center. "There are a lot of kids here in the Madison community that don't know enough about the trades to even think of that as a possible career pathway."
McKenzie wanted to create a similar program as the Boys & Girls Clubs' AVID/TOPS, which prepares underrepresented youths for college, but instead with an emphasis on jobs in construction. The center is a partnership with four other local organizations: Habitat for Humanity, Madison Area Builders Association, the Latino Academy of Workforce Development and Wisconsin Regional Training Partnership/BIG STEP. Its goal is to get kids exploring careers in the trades as early as middle school.  
"There's programming going on in the Madison region as it relates to skilled trades, but there was no primary focus on the younger kids," Branch said. "We're going to start early and build that pipeline at the middle school level, opening their minds up to the prospects that they can be plumbers or electricians and make a lot of money doing it."
The center hasn't waited for its building to open to get started on the program, said Lawler of the Madison Area Builders Association. Over the summer, students from the local Boys & Girls Clubs observed construction on Camp Randall Stadium and built 16 Little Free Libraries for the Madison Reading Project. They've also met local business owners and visited training centers and trades unions throughout the Madison area.
Branch envisions the center as a way to fill jobs in high-need areas by diversifying the field. Some participants, he said, will end up pursuing an apprenticeship or entering the workforce directly out of high school, earning "more than a lot of their parents have ever made."
According to 2022 data from the Bureau of Labor Statistics, about 11% of those working in construction are women and just 7% identify as Black.
"There's no reason why Black and brown kids and young women should feel that they don't have an opportunity to do this," Branch said. "We want to instill confidence in them and let them know they have a right to pursue these careers. That could be life-changing for a lot of families here in our community."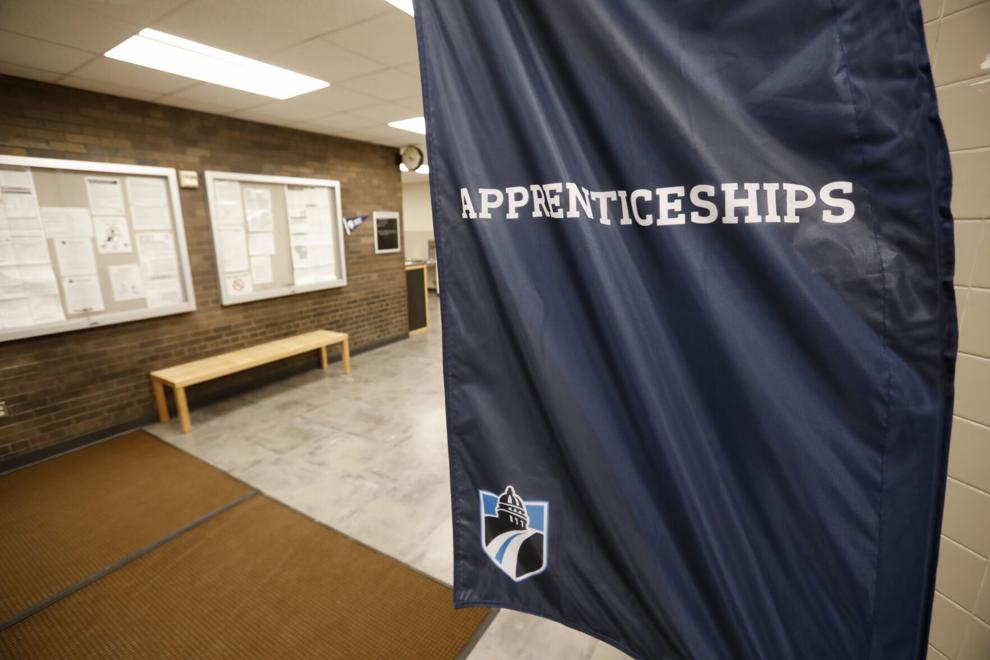 Overcoming stereotypes
To attract more young people to apprenticeships, coordinators of these programs are also tackling misconceptions about apprenticeships, especially among parents.
Some worry that taking on an apprenticeship and skipping out on college may mean the end of their children's education, said Lucas White, an associate dean of the School of Applied Science, Engineering and Technology at Madison College.
"There's still this connotation for many parents that their children need to go on to a four-year institution," he said. "For the most part, many of them have gone the four-year route, and they just don't know about the skilled trades or apprenticeship offerings and the benefits of those careers in our industry."
As part of his job, he talks with parents and K-12 educators about alternatives to the four-year degree, pushing apprenticeship not as the end of students' academic journey but another "modality" of education.
And while most apprentices stick with their chosen career field, some end up returning to school, transferring credits earned from their associate's degree to a bachelor's. According to a Wisconsin Technical College System survey of those who completed an apprenticeship in 2021, nearly 40% said they were considering continuing their education.
"There's this false dichotomy between getting a career in a trade and getting a bachelor's degree — the two are not mutually exclusive," said Polk, of the Department of Workforce Development. "When I'm pitching apprenticeship to high school students, I tell them, 'You can make a ton of money when you're really young, but you don't want to be climbing a ladder every day when you're 50. Get through the apprenticeship, learn the craft, but understand that this is not going to be the end of your education.'"
For Karen Candela, who completed an apprenticeship and now works as an ironworker, she'll be happy to support her 16-year-old daughter if she decides to pursue college.
But, she said, it seems like high-schoolers now are more open to exploring opportunities outside of a four-year degree — in part because they see the success of others who didn't take that path.
"My daughter talks about me all the time to her friends. They know that I'm an ironworker, that I work in construction," Candela said. "A lot more kids are learning about it, and that's pushing them into the trades."
When driving around with her daughter, Candela often points out the structures she's helped build, including wind farms and bridges throughout the region. Her daughter is enrolled in a welding class at her high school next year — an opportunity Candela said she didn't have growing up. Her daughter's current career goal is to become a mechanic.