On a windy summer day, cold drinks and popsicles went perfectly with the cool shade on a screened porch. The smell of new wood, a breeze coming in through the screens and flower beds outside had the feel of the countryside.
This was decidedly not the vibe one might associate with East Washington Avenue during a heavy-traffic work afternoon. But this scene at the new Ella Apartments is what affordable housing can look and feel like in a dense urban section of Madison, thanks to the work of two female developers whose Madison roots run deep.
It would be inaccurate to say that Anne Neujahr Morrison and her sister Sarah Neujahr, founders of a new local real estate company called New Year Investments, have burst onto the development scene. Both women have been players in local real estate for years.
Neujahr Morrison is on the board of directors for Urban Land Interests, a major property management company with many buildings on the Capitol Square, and Neujahr is a shareholder. Their father is Urban Land founder Tom Neujahr.
Recently, the sisters teamed up to bring a community-oriented focus to development in Madison. Neujahr Morrison formed New Year Investments in 2019, when ULI began to focus more on property management as opposed to new development. Their first major project, Ella Apartments, could provide a model for future affordable housing in the city.
"I think what this project represents is exactly what we're looking for, in the areas where we're looking for transit-oriented development," said Madison Mayor Satya Rhodes-Conway at Ella's ribbon-cutting ceremony in June.
Neujahr and Neujahr Morrison firmly believe that developers and residents should not be strangers to one another. For the sisters, local developments should be designed and built by people who take the time to get to know individuals in neighborhoods. And if you want the local community to thrive, they believe, you have to invest in local businesses.
"I think the thing that impresses me the most about them is they are very interactive with neighbors," said Tom Neujahr about his daughters. "That helps them create developments that can strengthen neighborhoods."
"We discovered that what works is being very local," Sarah Neujahr said. "You can get anecdotal things from clients and residents, but until you see it and experience it yourself, that's only really a part of the story."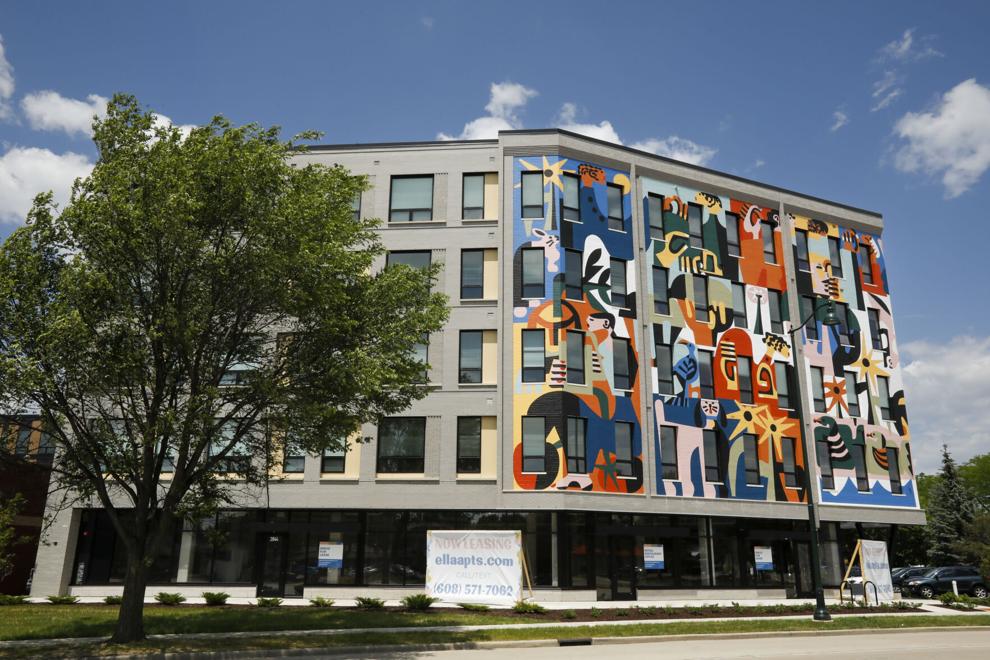 New Year, new buildings
New Year Investments' new office is in the heart of South Madison at 1021 S. Park St. Neujahr and Neujahr Morrison share the space with the latter's husband, Jacob Morrison, and his architecture firm, MoTiS Architecture. The space still has the smell of fresh paint as the sisters are getting it up and running.
One thing that stands out is a large photograph of the carousel that was part of Ella's Deli. The carousel, which was built in 1927, remains in working order and was bought by Epic Systems in 2019. The carousel is being housed on the Epic campus.
The photograph is part of a pile of Ella's Deli memorabilia that the sisters have in their office. Standing in front of the photo made Neujahr Morrison nostalgic.
"It should have been housed at the public market, right?" she said. "That way it would still be on East Wash."
The sisters grew up in Madison before pursuing careers elsewhere. But each of them wound up returning to Madison when it came time to raise their families and pursue more fulfilling real estate work.
"My son was born in New York and I didn't think New York was a city built for families," said Neujahr Morrison, who returned to Madison from New York City in 2009. "We looked for places where we felt like we could raise a family. That kind of drew us back … to a place where we could feel more a part of a community that was less transient."
Since returning to the city, Neujahr Morrison has been involved in community development. She sits on the Community Development Authority and serves as secretary of the board for Downtown Madison Inc., as well as a mayoral appointee to the Madison Housing Strategy Committee.
As for her sister, Sarah Neujahr was part of Urban Land in its apartment management department for many years. She lived in Denver for 15 years doing leasing and asset management of public and private real estate investments and returned to Madison around the time of the pandemic.
"For me, it was a bunch of different things," Neujahr said of her move back. "Part of it was COVID. Part of it was that Denver was such a different city from the city I had originally moved to. And I have parents and family here."
Neujahr Morrison formed New Year Investments just before her sister moved. "We are still closely affiliated with ULI," she said. "But because that entity is not doing development, the next generation of developers peeled off."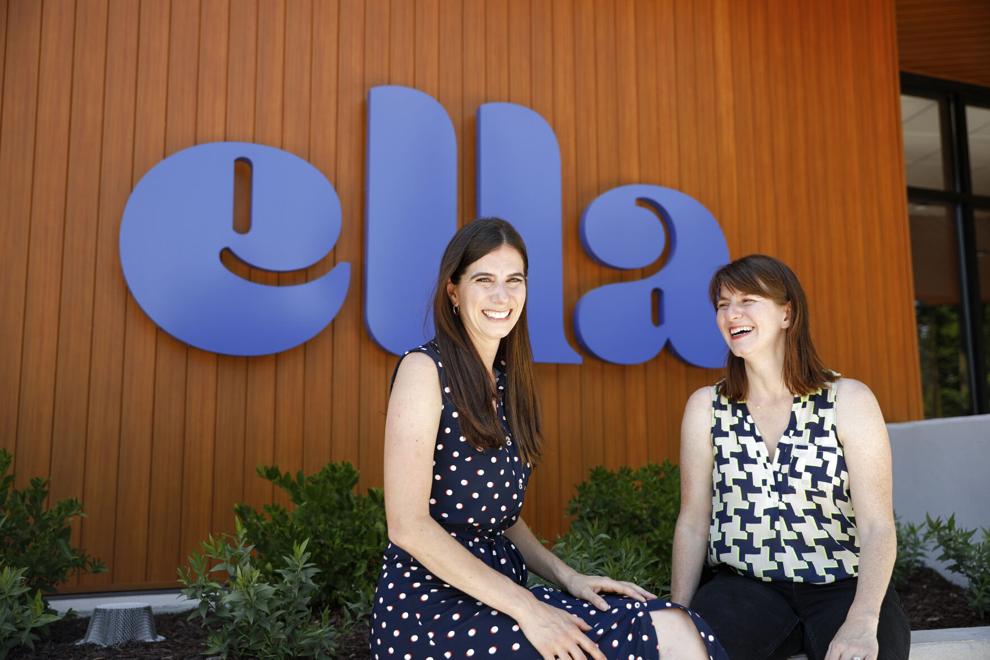 Tom Neujahr said he couldn't take credit for his daughters following in his footsteps.
"I think they just have it in them," he said. "They've been operating under their own power for a long time. I didn't encourage any of our four kids to go into the development business. That's something Anne and Sarah decided to do on their own."
The elder Neujahr praised the "sense of urgency" he sees in his daughters, particularly around affordable housing.
"I'm really impressed with their urgency in pursuing developments," he said, "but also taking the time to get the input of a broad variety of others' feelings."
So far, sharing an office space with family has been fairly low key, the women say. Neujahr Morrison plays the role of a typical older sibling supporting her sister while offering the occasional correction. When Neujahr referred to other developers as "competitors," Neujahr Morrison interjected with "peers."
"The good thing is that you know the people well," Neujahr said. "We share a lot of the same background on values and the world. The hard thing is also that we know each other well. We take each other for granted and have to remember not to, and not get on each other's nerves.
"But I think in general it's a good relationship, because we can't stop being sisters."
As the women chat, Morrison eats his lunch of ramen noodles in a room nearby. His firm works on projects that aren't always associated with New Year, but the teams work together well.
"I think our best projects are the ones we do with Anne," Morrison said. "I don't know if that's just a reflection of it being nice to work with family. But any project that has a client who is engaged and cares is always better, right?"
The new Ella's
The Ella Apartment project could have gone off the rails a dozen different ways. The old Ella's Deli was a very popular spot — and the carousel that was outside of the deli was as big a part of the look of the neighborhood as anything else.
Ella's, which closed in 2018 at 2865 E. Washington Ave., was a "destination restaurant," Cap Times reporter Susan Troller wrote in a 2009 story. It was known for its "burgeoning collection of whizzing, whirring antique toys and its remarkable 1929 vintage Parker carousel next to the parking lot … It's an amazing place, with a design that is totally distinctive."
In 2021, New Year Investments started construction on its own distinctive apartments. The five-story, 135-unit building took the deli's place on the outskirts of Madison's Eken Park neighborhood in June.
All 135 units are characterized as affordable housing, designated for people making less than 50% or less than 80% of the median income. For households within certain income limits — for example, those who make less than $40,400-$64,640 for a single person, per year — rents for a one-bedroom apartment range from $855 to $1,350 per month. (Units cannot be entirely occupied by full-time students.)
"There's a lot of people in that range," Neujahr Morrison told the State Journal's Barry Adams in a 2021 story. "There are a lot of people coming out of school in that range, there are a lot of restaurant and service industry people in this range, and those are the people who used to be able to find housing in this neighborhood and are now finding that it's heated up, so they're looking farther afield."
Ella Apartments also sit on an upcoming Bus Rapid Transit line. According to Mayor Satya Rhodes-Conway, there will be a BRT station by the building.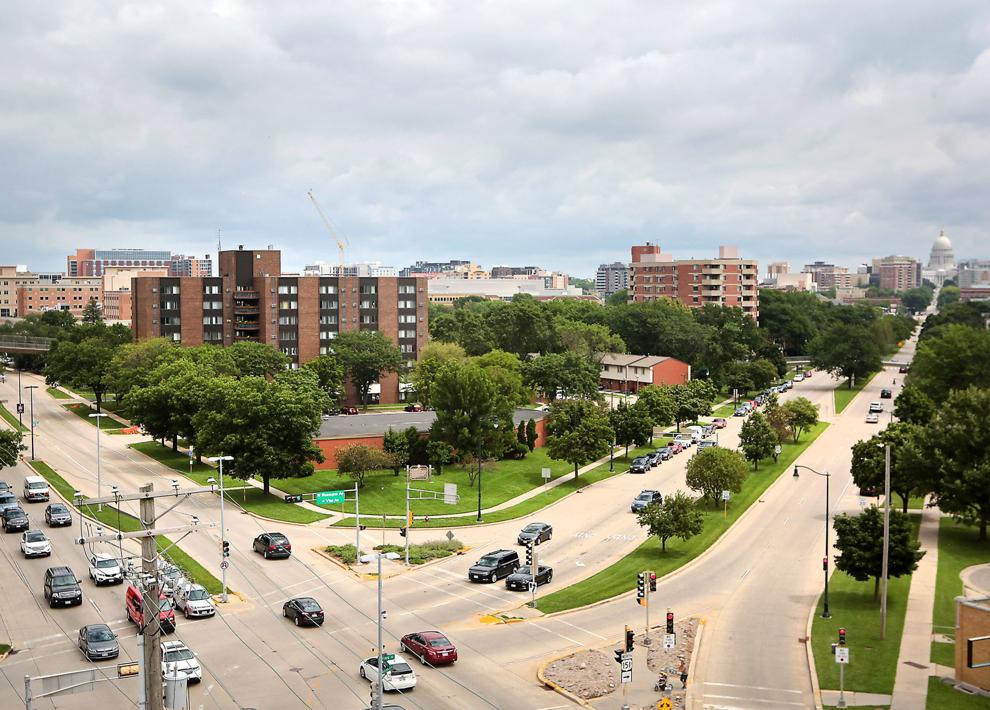 It was not by accident that the building was designed to feel homey and spacious while also fitting in with everything around it. Morrison, who designed the building, walked the entire neighborhood several times before coming up with the design.
"I think that does define the architecture we do," Morrison said of this neighborhood canvassing.  "We make spaces that make people feel good. The same principles we use to design a house for somebody we use to design an apartment building. We're always paying attention to the neighborhood and the buildings around it."
At the ribbon cutting event in June, the screened porch was by far the most eye-catching piece of the architecture. Morrison said that it was meant to give residents the same thing he and Neujahr Morrison have at their family home.
"Would it be great if everybody who lived in the apartment had a chance to just sit on a screen porch too?" Morrison said. "That's where it started.
"There's a firm in Texas that we admire and they make a point of putting screened porches on everything they do, including libraries. I thought we should do more things like that … Everybody enjoys it."
After the ribbon was officially cut, Neujahr Morrison made her way inside to mingle with neighborhood residents, guests and supporters. The respect that others show her looked heartfelt. Outside, Neujahr shared a word with Rhodes-Conway, who was beaming about the success of this development and how it could provide a model for the city moving forward.
"The neighborhood is thrilled, and they've built a really strong connection here," Rhodes-Conway said. "The people who live here will get introduced and integrated into the neighborhood association. The building is sustainable.
"I think the design is innovative and I'm excited about what the New Year team can do in our city."
For a dense urban section of Madison such as this part of East Washington Avenue, Rhodes-Conway says this is exactly what the city is looking for. It is affordable housing density — and it is right on the line of the future mass transit Rhodes-Conway has committed to developing during her time as mayor.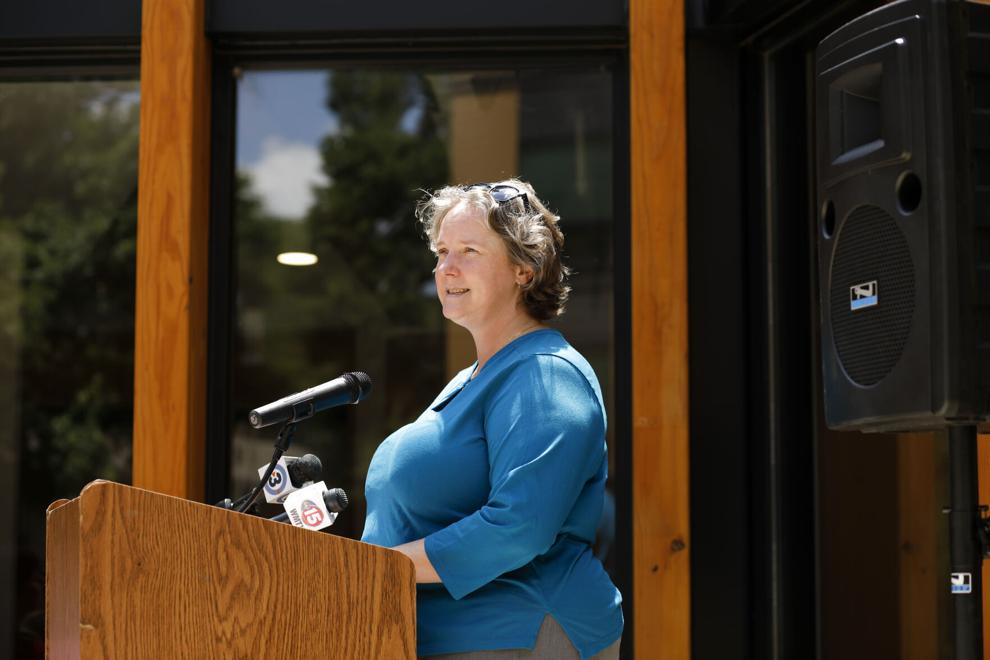 'You don't fit into the mold'
There are other notable women in the local development scene, such as Helen Bradbury, president of Stone House Development, and Mary Wright, president of Wisconsin Housing Preservation Corp. Like them, Neujahr Morrison and Neujahr have their sights set on being a leading team of women on the scene.
"It's exciting to be a woman at the forefront of this," Neujahr said. "It's frustrating at times. It's just that you don't fit into the mold and — "
"No one is inviting us on hunting junkets to Canada with them," Neujahr Morrison interjected. "We're not super big on being at golf outings all day and being among the few women there. We don't always come first to mind when people are looking for partners. But the opportunity is great if we wanna do it."
Rhodes-Conway said having a tandem of women leading a local development company is what the city needs.
"I have a positive impression of them both, honestly," Rhodes-Conway said. "Anne has a good reputation locally and I think people are impressed with her work. For the two of them to be partnering in this venture I think is exciting … (it's) exciting to have a local development company led by women."
The industry as a whole needs an infusion of diversity, Neujahr Morrison said.
"It's not just the real estate business itself either," Neujahr Morrison said. "You look at the whole real estate infrastructure. Bankers, commercial brokers, architects, engineers, and developers are all predominantly white men. So I think as an industry, real estate has a lot of work to do."
Continuing to be involved with the community and build great projects with heavy resident engagement will bring eyes to the Neujahr sisters that could result in both more diversity in the development scene — as well as credit they deserve for the work they've done.
"(Anne) doesn't always get the credit she deserves or would get if she was a male," Morrison said.
The Bayview model
After breaking ground on the Ella earlier in the year, in October of 2021, New Year Investments was chosen by the city to lead a team tasked with redeveloping Madison's Triangle neighborhood, one of the oldest and most diverse areas of the city.
The redevelopment will take years, perhaps even a decade. But the Neujahrs intend that all of it will reflect what residents say they want. New Year was chosen out of a group of national candidates because they are local and have experience working at multi-phase developments as well as strong community outreach skills.
"It's a public-private partnership between the CDA (Community Development Authority) of Madison and New Year Investments to reimagine the public housing buildings in the Triangle," Neujahr Morrison said, adding that their company was chosen out of three finalists.
The Triangle is generally bound by South Park and Regent streets and West Washington Avenue. It includes Gay Braxton Apartments, Brittingham Apartments, Karabis apartments and the Parkside Apartments & Townhomes. The Triangle redevelopment will borrow some of the concepts that Bayview Townhomes used in its redevelopment project.
But the Neujahrs are quick to point out that the population they are working with in the Triangle is slightly different than at Bayview.
In the Triangle, about 321 people live in CDA-owned units spread across 12 buildings. About 92% of the residents have physical or mental challenges. Most residents live alone.
"The population at Bayview was very different from the population of the Triangle," Neujahr Morrison said. "They do primarily family housing. Almost every unit in the CDA properties is single person. They're one-bedroom apartments, so they're very different.
"Bayview has a strong refugee and Hmong population and families. Ours are a lot of seniors and disabled people, so the needs are going to be a little different. But I think what they share in common is a love of that area and a desire to stay there."
The Triangle redevelopment is being spearheaded by a robust community outreach program in which all of the residents currently living there are being asked what they want — and don't want — in the upcoming redevelopment.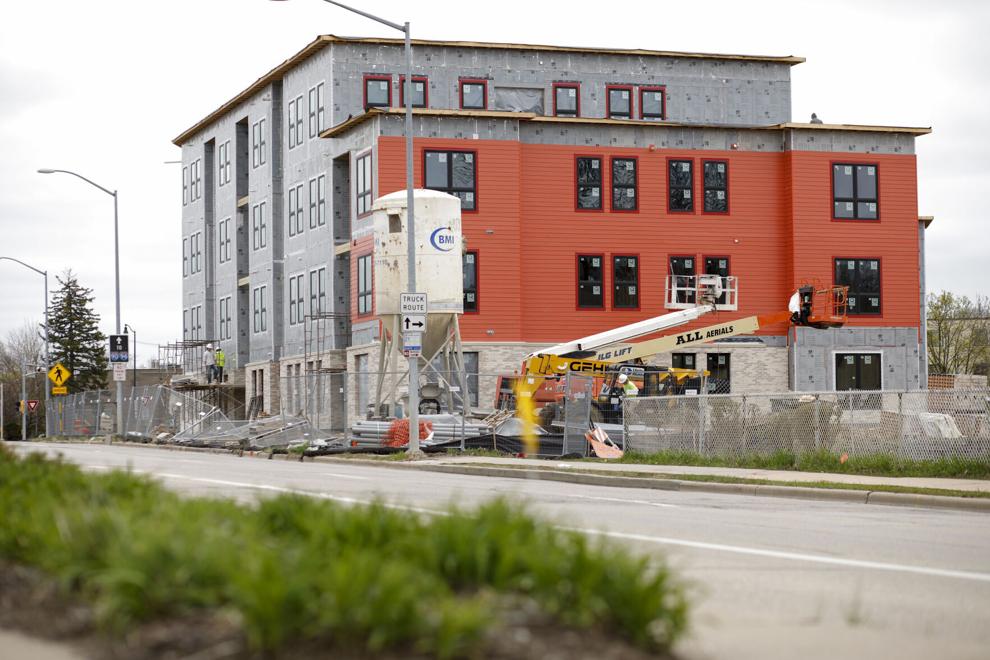 It is a continuation of the model the Bayview Foundation employed to canvas its residents and then build something reflective of their desires.
Bayview provides affordable housing to over 90% of its residents. Out of the 102 units at Bayview, 99 have housing assistance payments attached to them through Section 8 vouchers, where residents pay about 30% of their income on rent and the U.S. Department of Housing and Urban Development covers the rest of the rent.
The buildings those residents were living in required some redevelopment. So the Bayview Foundation, headed by Alexis London, began a process of community engagement with the residents about exactly how that redevelopment should be done and what it should look like.
The Bayview Foundation then took that feedback and crafted an architectural rendering. The current townhomes are being demolished and replaced with a 48-unit, four-story apartment building, a 25-unit, three-story building, and 57 two-story townhouses. Headlining the redevelopment is an 11,000-square-foot community center that will serve the entire neighboring area.
"We watched Bayview and we met with them to talk about what worked and didn't work," said Matt Wachter, who heads the Community Development Authority and has worked with Neujahr Morrison for many years. "Every population is a bit different, so we wanted to make sure we adapted to our residents."
Residents and partners
Wachter said that the development team has gone building by building through the existing 300-plus units of the Triangle neighborhood learning what residents would like to see their new homes look like.
"In some cases, it's sitting down with people one at a time to help them fill out surveys," Wachter said. "The outreach takes place in a variety of settings. Some people want to interact one on one. Some like a big group. Others like a small group."
Change can be difficult for residents, however. That's one reason why the Neujahrs and their team are taking the entire summer to listen to people's feelings about the redevelopment project.
"I think people are always more afraid of what they're losing versus the potential opportunities that something can create," Neujahr said. "So it's just listening to and understanding people's fears and trying to get them to embrace the good that can come out of a project."
Part of the engagement with people is letting them know what is possible for future development that will improve their lives. Air conditioning, for example, is not featured in the current Triangle apartment units. That's something that people can have in the redevelopment that they may not have even thought of before.
"What's unique about the Triangle and Bayview is our goal to intentionally not displace people," Wachter said. "The people who live there today are the people who will be living there when it is done. They're a partner.
"It's not like a development that's going up where there used to be a gas station … and there's going to be like a hundred new people living there."
After this summer, the architectural team will dive into city plans and zoning codes to come up with a master plan for what the redevelopment might look like.
"I do think most people are excited," Neujahr Morrison said. "At the Triangle, a lot of folks have heard about redevelopment for a long time. I think they've been talking about this project for about a decade and now that it's finally going, it's exciting.
"Now, it's finally real. It's got their attention."
Wachter believes that having New Year Investments involved makes all the difference for a project like this. He's known Neujahr Morrison for several years, having worked with her on the city's housing strategy committee (he was on staff). They wrote the city's annual housing report.
"She brings the real-world experience of being a developer to the table," Wachter said. "That committee has people who come from banking or nonprofits, and Anne brings a blend of private-sector market rate and affordable housing experience.
"She's really smart," he added. "She's really practical, and she's able to juggle a lot of moving pieces at one time."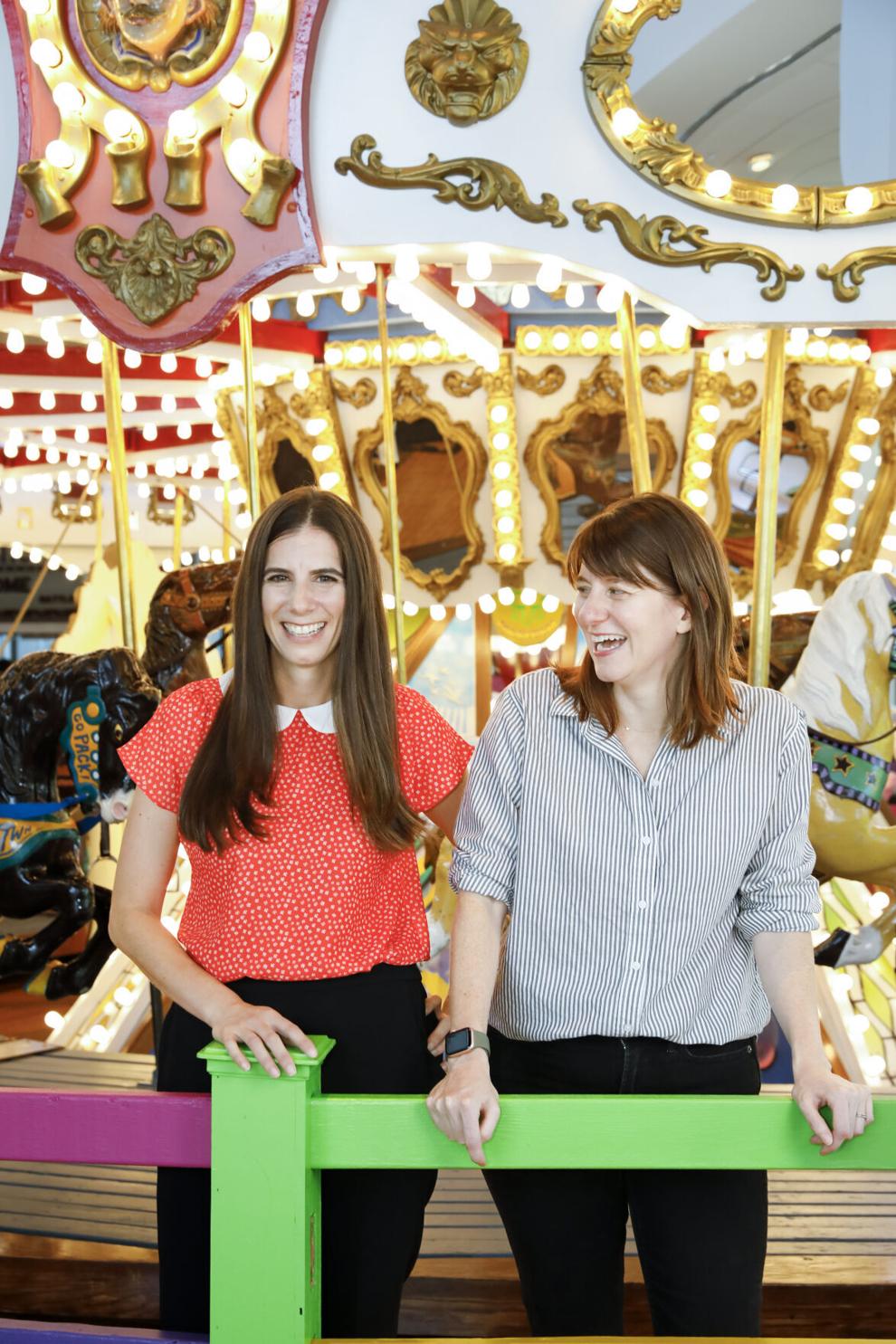 About the relationships
What makes the Neujahrs and New Year Investments different is their commitment to working locally, to knowing the fabric of where they build. Sometimes major developments are proposed by companies from out of state who aren't always familiar with the specific neighborhoods and people they are building around.
"I think if you drive around town you can very quickly see the difference between projects created by people that really care, that wanna do their very best each time out," Tom Neujahr said. "And people who create apartments as more of a commodity and do the same things that look the same, no matter the context."
That is not to say the projects themselves are not outstanding or don't turn out nicely. But the Neujahrs believe that to achieve the highest possible level of development work, you have to be there on the ground.
"I worked for a real estate investment trust and we analyzed properties all across the country," Neujahr said. "And sometimes you bought a property and never even saw it. You're doing all the due diligence from hundreds of miles away and it's all just crunching numbers and trying to meet certain returns, and not really about the relationships."
Those relationships are what counts, according to the Neujahrs. While watching their father, Tom, work on development projects while they were growing up, they learned that to be successful you had to support the community that you were counting on to be supportive of your projects.
"When we were younger our parents — our dad, in particular — placed a big value on supporting the tenants that we had," Neujahr Morrison said. "So, for example, we didn't go out to dinner a ton, but when we did go out we always went to a tenant. You always try to support what's supporting you and buy local."
One of the Neujahrs' mantras is to be forward-looking. They want to build good projects using what they've learned about community engagement. They want to construct sustainable and architecturally solid buildings, sticking with what works and tossing out whatever doesn't.
"A lot of people have said they're inspired by seeing women developers, a lot of younger people," Neujahr Morrison said. "That is exciting. I hope we can continue to grow it, to offer other folks who aren't traditionally represented in real estate more opportunities."