After 15 years in the insurance industry, Felica Turner-Walton had had enough.
The final straw came in the summer of 2020, when, according to Turner-Walton, her company spent around $18 million renovating its building and installing electric vehicle charging stations.
Meanwhile, she'd waited two years to get a raise of just 34 cents.
"I found out that the cost to repair a building meant more than me as an employee," said Turner-Walton, who earned $23 an hour processing car insurance claims. "There's no one sitting in this building that you guys just repaired. There's no one using those $10,000 Tesla stations that you put in. Yet an employee can't even get, say, a 50-cent raise."
She started planning her exit. "It was a no-brainer at that point … I know what I'm worth, and corporate America wasn't paying that," she said. She'd been working since age 16, and she'd seen that Black women like her always ended up "at the bottom of the totem pole" when it came to pay.
This, she decided, would be the moment to finally dedicate herself full time to launching the nonprofit she'd been planning since 2019. She put in her notice in December 2020. When the new year began, she was at the helm of the Healing Our Hearts Foundation, providing grief support to people of color.
Turner-Walton is just one of a flood of Americans who've quit a job since the pandemic began. In August 2021 alone, almost 4.3 million people, or just under 3% of the nonfarm workforce, voluntarily left their jobs, and that doesn't count those who retired. Up 19% from the pre-pandemic record set in August 2019, it was the highest monthly figure in the two decades since the U.S. government started counting. Another revealing figure: The number of Google searches for "how to send a resignation email" increased by 3,450% in the past three months, according to Rani Molla, senior data reporter for Vox's Recode.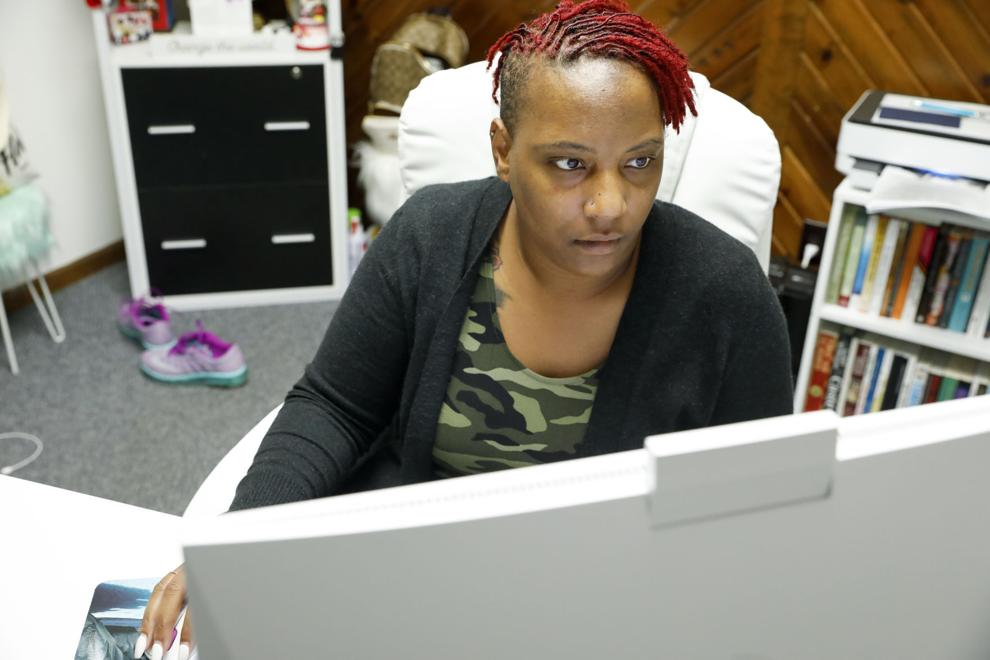 Many are calling it the "Great Resignation," a term coined by Texas A&M organizational psychologist Anthony Klotz. Others prefer the "Big Quit." Whatever the name, it's sent employers scrambling to fill openings and retain current workers as more people switch jobs, retire, wait out the virus or sit out the labor market to care for children or relatives.
First came the signing bonuses, offering potential workers a one-time cash incentive to come on board. Some employers have since increased pay, a move some experts say indicates that they're anticipating the worker shortage will last. And 76 CEOs have signed the "Work Remotely Forever" pledge, committing to never require employees to return to an office.
The words "quit" and "resignation" have often been synonymous with failure. But workplace experts told the Cap Times they see better workplaces and happier workers on the horizon, as those who know they have options will demand better conditions and pay. Even the longstanding fear of losing employer-provided health insurance may be loosening its hold, they said.
Meanwhile, a traditional measure of worker power is on the rise too. In 2020, the share of workers belonging to labor unions ticked up slightly for the first time in more than a decade, and an August 2021 Gallup poll found 68% of Americans approve of unions, the highest rate since 1965. October 2021 saw a spike in labor activity some have dubbed "Striketober," with walkouts by thousands of workers from John Deere to Kaiser Permanente.
"The power, in a lot of ways, is shifting from the employer to the employee," said Mark Richardson, whose Madison company Unfinished Business coaches job seekers and advises companies. To workers mulling a change, his advice is simple: "There's never been a better time than right now to consider what's next."
The Cap Times spoke to seven Wisconsinites who did just that. We wanted to understand why they left, what they were looking for, and whether they've found it. We met a video game animator who moved across the country to return to his hometown, a teacher who traded the classroom for a long-term care facility, a server who went from mixing drinks to processing COVID tests, and more. They told us about how the pandemic made them rethink just about everything, from where they lived to how their jobs were affecting their mental health.
We also spoke to a handful of career counselors and workplace consultants to learn what they think this moment tells us about the future of work.
If not now, when?
The pandemic has allowed many Americans the time and flexibility to reflect on what they really care about, said Patricia Mullins, emeritus faculty in the University of Wisconsin-Madison School of Business and co-author of the 1998 career advice book "The Best Work of Your Life."
Part of the reason people are changing jobs, starting new businesses or retiring early, Mullins said, is that they're asking themselves questions like, "'If I don't do what makes me happy and what makes my family happy now, when will I ever do it?' Because there might be another pandemic in a couple years. Nobody says there will be, but because you've experienced it once, it's affected your thinking."
Turner-Walton, whose four-month-old son Zaire died in 2016, began holding regular meetings with other grieving parents in 2019. Soon she was thinking about starting a nonprofit. Still, though she was certified as a grief support specialist, she assumed she couldn't do that work full time.
But as she found herself increasingly isolated and frustrated at work during the pandemic, she thought about her friend Sabrina Madison, who left her job at Madison College in 2016 to start the Black Women's Leadership Conference and later the Progress Center for Black Women.
"Knowing that she quit her job to work for Black women, (I realized) that I could actually quit my job to work for people in grief and loss," Turner-Walton said.
Today, the organization has a cozy office by the Dane County Regional Airport, a few freelance workers providing grief support, and a contract worth more than $100,000. Running her own organization has been intimidating, but mostly exciting, she said.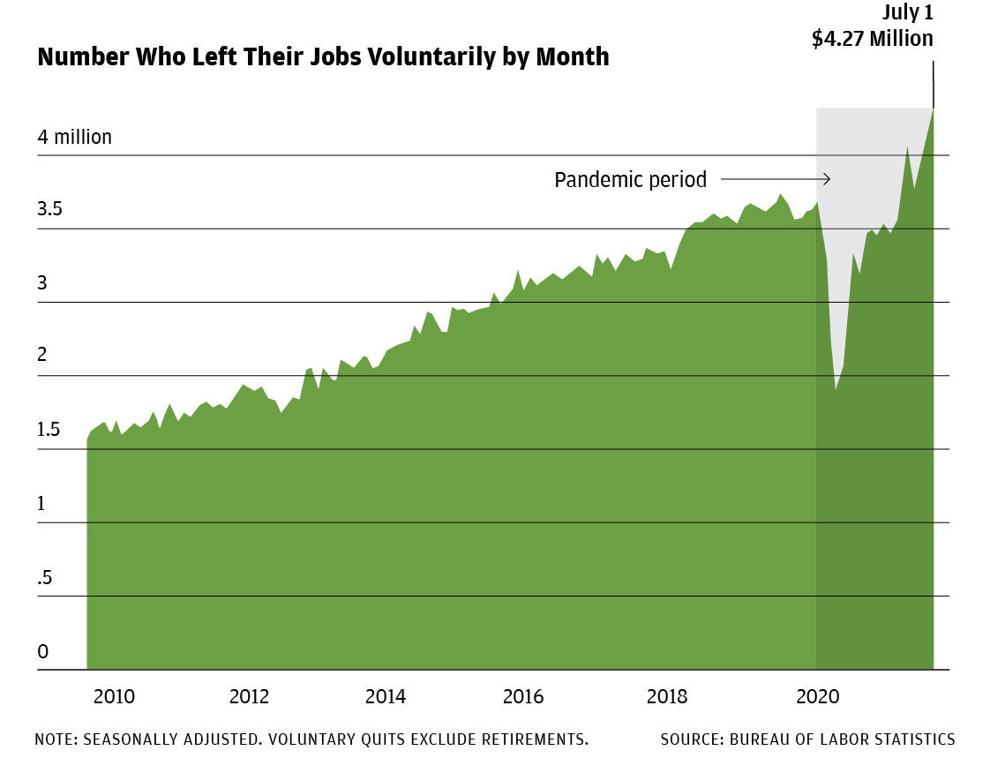 "This is something that I get to work towards. No one tells me how to do this work."
Forty miles south, software engineer Brian Zable was also looking for ways to turn his pandemic-induced job frustrations into a more rewarding career. He'd been working remotely for a Chicago cybersecurity firm from his home in Brodhead. But by April of 2020, the company had begun laying off employees, and salaries for those who remained were temporarily cut. To Zable, the company appeared to be doing fine financially, so he wasn't sure whether to be more angry about potentially unnecessary cuts or worried about his job security.
Then he saw a co-worker leave for a job at ActBlue, a nonprofit software company that helps left-leaning politicians and organizations raise money. "That's right up his alley, and that kind of inspired me to think about things that are important to me," Zable said.
So when he started casually job searching in summer 2020, he looked for jobs that would let him work on the social problems he cared about. "Climate change is something I'm super afraid of, so I wanted to do something there," Zable said.
In October 2020, he took a job with Forerunner, a company whose floodplain management software helps communities understand their flood risk.
If the pandemic hadn't happened, he thinks he'd eventually have made a similar career change. The pandemic just sped up the process.
Asked if he has any regrets about quitting, he doesn't hesitate. "No. Not at all," Zable said, noting that his salary and benefits are better, and he's no longer worried that his job could get cut. "It was overall a nice upgrade that I didn't know I needed."
Labor of love? Not for long.
It's not just desk workers who are seeking new meaning. Some people working in careers often considered labors of love are, shall we say, falling out of love. Take middle school language arts teacher Laura Hutchison of Berlin, who began feeling increasingly ineffective after classes moved online in spring 2020. Sometimes, she said, she couldn't even get two students to log on, and she didn't like the way her school administration was handling the situation.
She was required to give a passing grade to students whether they'd done the work or not, she said. She wanted alternatives for students who weren't on track, but she said the school didn't offer any. She worried that relaxing the rules temporarily could have lasting consequences.
"It just became a free-for-all with a bunch of 12- and 13-year-olds, and that's never a good idea," Hutchison said. "I feel like our society needs teachers to do critical thinking about the work that students are doing and to help them to do their best, but not everybody is going to get an A and a B."
2020 marked Hutchison's 17th year of teaching — and her last. She got into the profession to "make a difference," and she no longer felt she was doing that. While her salary helped cover her daughter's college tuition, the family could get by on just her husband's income. When her new contract arrived this spring, she didn't sign it.
Instead, she made a list of other lines of work to consider, including cooking and helping her sister with her blog.
At the top of the list: Become a certified nursing assistant, or CNA. Her father had died eight years before, and she still thought back on the workers who cared for him at the end of his life.
"I couldn't have been more blessed with how they handled him and what they did for him," Hutchison said. "I thought maybe I could do that for somebody else."
The work of a CNA is notoriously challenging, requiring everything from lifting patients to helping them bathe. The lowest of the nursing ranks, CNAs in the U.S. make just under $15 per hour on average. For Hutchison, the move would require taking a certification course — paid by her future employer — and a $10,000 cut in her salary.
September marked one year since she started working at a local long-term care facility and rehabilitation center, and she still loves it. "I feel like I make a huge difference to the lives of the people that I work with."
But she's wondering how long she can keep it up. Though the 56-year-old runs half-marathons and spends her vacations doing 300-mile bike rides, months of lifting patients out of beds and chairs has taken a toll.
"I have never had as many injuries to my body as I have in the last year," she said.
When she spoke to the Cap Times in late October, she was spending two weeks at home on doctor's orders, hoping to finally recover from a work-related back injury. "I just don't know that I'm strong enough," she said, explaining that she'd gone more than six weeks without being able to use her wrist.
"I understand now why they hire so many teenage girls to do this job."
For now, she's thinking of cutting her schedule to part-time. Still, she said she's "never looked back" on her decision to leave behind the angry parent emails that arrived like clockwork each Friday afternoon, just in time to ruin her weekend, or the anxiety that would wake her in the night telling her she wasn't prepared for the next day's lesson.
Like Sept. 11 two decades before, she said, the pandemic has created a new reality.
"I don't know what our world is right now. I'm still kind of waiting it out to see," Hutchison said. "But we're in a sea change. I can understand why people's jobs became a lot less important to them, because they were dealing with life."
For Shawn Matson, who ended his 13-year teaching career in October, leaving teaching has proven lucrative. The former Madison high school teacher said he now makes "significantly more" working as a speechwriter and communications strategist for the federal government.
Matson's chief complaints were that, due to changes in enrollment and budgets, the district moved him in fall 2020 from Madison West High School to La Follette High School and in 2021 assigned him to teach exclusively English classes, when his area of expertise is social studies.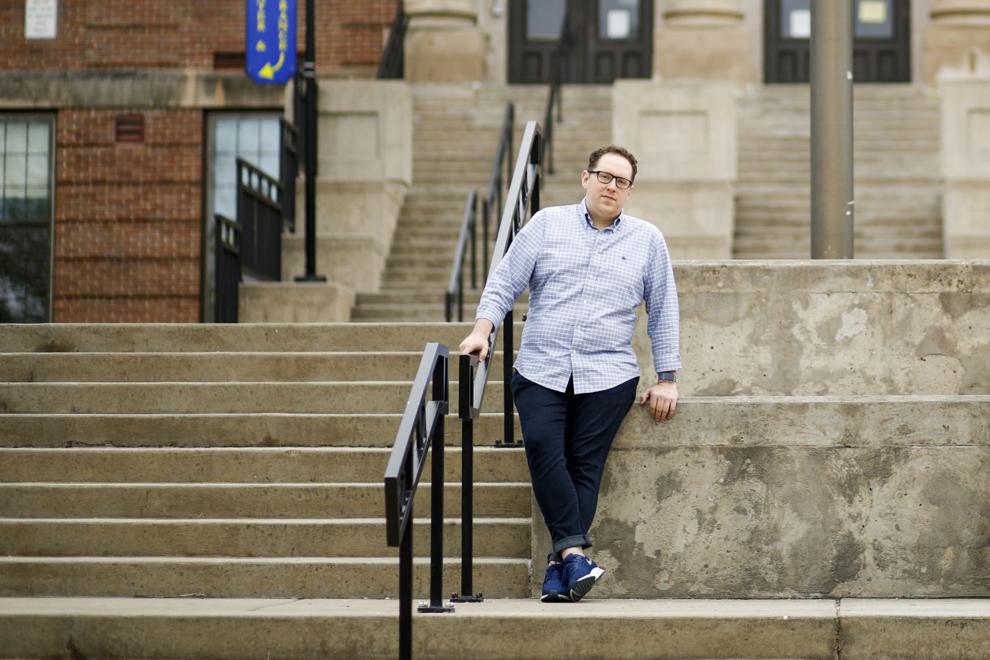 But now that he's left the classroom, he's reflected on the other ways the profession can drive dedicated educators away. "In a lot of cases, teaching is a very lonely job professionally. You get tons and tons of social interaction, but you're interacting with children. They're not your friends. They're not your colleagues," Matson said.
And when other people commented on his work, he felt like they were either treating him as a martyr or joking about how tough his life was.
"Being in my 30s, I'm thinking, 'Do I really want to do this for 30 more years?'" Matson said.
When he sent his resignation letter in early October, he emailed it to all the staff at his school and posted it to a private Facebook page for school district employees. Though he'd miss his students, he wrote, "I have a new job lined up where I will be doing something I love where I will be compensated fairly and, god-willing, respected."
To date, he said, he's heard from around 75 other teachers looking for a way out. "'I wish I could quit.' So many people said that to me," Matson said. He hopes his departure will inspire them.
"I think the pandemic really reminded people that … our society didn't really take care of people. We really decided that certain people were expendable," Matson said. "I think sometimes we think that other people are looking out for us ... but at the end of the day, I had to (say), 'I have to make this decision myself. I have to make this happen.' I think it's empowering for a lot of people."
You can go home again
While some quit in search of more meaningful work, others have their eyes on tangible benefits like a more predictable paycheck or a new place to live. When Jarrod Showers left Madison in 2019 for a job as an animation director for a Seattle video game studio, he and his wife Laurell left behind their parents and an extended family of siblings, nieces and nephews.
Showers' new job proved demanding, and his two-hour daily commute left him little time to help with his three kids. He worried his marriage would break under the strain.
And then the pandemic hit, and his commute disappeared. Working from home had its downsides, including tougher communication with colleagues, but he was grateful. "It was actually a blessing … It really helped our marriage a lot," Showers said, explaining they otherwise might've been headed for divorce.
But once he stopped going to the office, he began to wonder what he was doing in Seattle at all, when his parents and siblings were back in Madison.
"I felt like, 'Why am I so far away from the people that actually love me?'" Showers said.
Lots of people have started to ask themselves questions like these since the pandemic began, said Robbie Abed, author of the book "Fire Me, I Beg You: Quit Your Miserable Job (Without Risking It All)."
As remote work has become more prevalent during the pandemic, he said, more Americans began thinking holistically about where they want to live, who they want to spend time with, and what kind of schedule and tasks they prefer.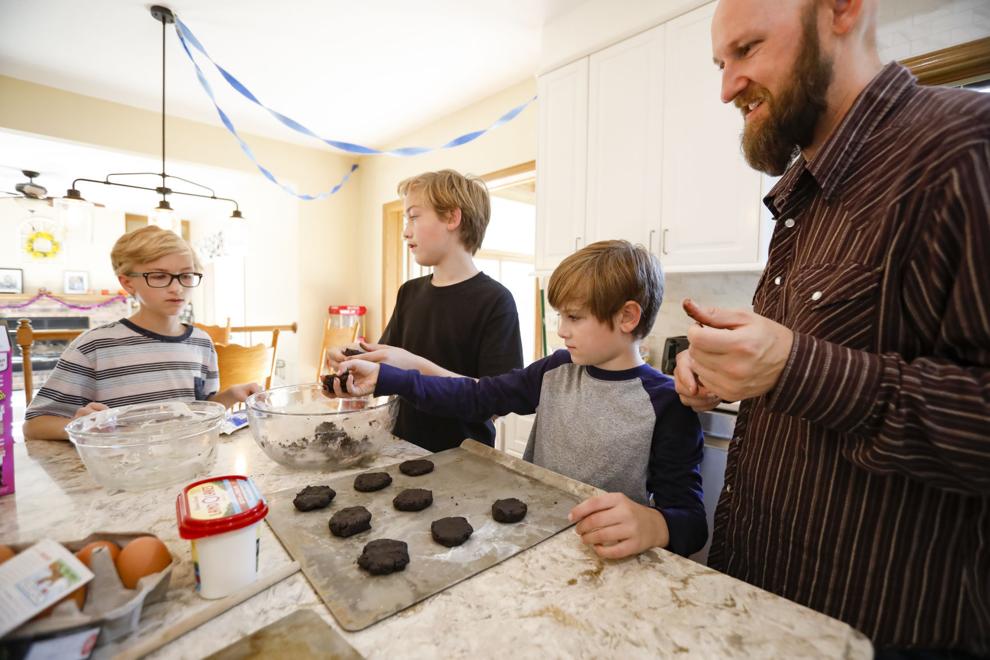 "It's not about the dream company. It's about the dream situation," said Abed, who left a job he describes as "miserable" in 2011.
For Showers, a series of work frustrations sealed the deal, and he and his wife began planning for a return to Madison. He found a freelance job with a contract-based animation studio. He told his Seattle bosses he was done.
In May, the family moved back to Madison. He started his own LLC and bought health insurance for the family. They found a house for sale in Fitchburg, and on July 17, the Showers walked through the home one last time before the sale would close.
But two days later, Laurell didn't wake up. She'd had a seizure in the night, doctors said, though they still don't understand why.
Today, he thinks back on how, when they first moved back to Madison, he and Laurell had agonized over the decision, wondering whether they'd left Seattle too soon. Now he knows they made the right call.
"I don't know what we would have done if we were still in Washington, or if we didn't have family around," Showers said.
Working from home lets him be around for his kids. The people he works for have been accommodating. On nights when he has to work late, his parents bring dinner for the kids. It's nothing like the life he anticipated when he quit his job, but he's glad they all had two months back home together, and that the family is carrying out their shared plan.
"She found this house. She was so excited about it. So we're excited to keep her memory alive," Showers said. "We're still grieving but … we're making it work the best that we can."
From the bar to the lab
For 28-year-old Alison Luedke, the pandemic prompted her to trade unpredictable tips for a $23 hourly wage. Since 2019, she'd worked a part-time job at Brasserie V with no benefits. She got health insurance through BadgerCare Plus, Wisconsin's health insurance plan for people with low incomes. Still, she had no complaints: She thought of the service industry as "pretty lucrative" for the number of hours she was putting in.
But when the pandemic hit, she was laid off, and when she returned to work a few months later, everything was different. Instead of waiting tables, she was carrying orders to the curb. Tips were pooled, and while some customers tipped generously on takeout orders, others didn't tip at all.
"It was very inconsistent," Luedke said. Already working toward her associate's degree, she figured she'd be saying goodbye to her industry's long days and unpredictable pay eventually anyway. "Some people can do it for a long time, and good for them. But I feel like it really tires you out after a while."
Meanwhile, her bank account had grown. Like most Americans, she'd received federal stimulus payments, along with a temporary boost in unemployment payments. For once, she knew exactly how much income she'd have each week. "That kind of just put me in a different place financially," Luedke said.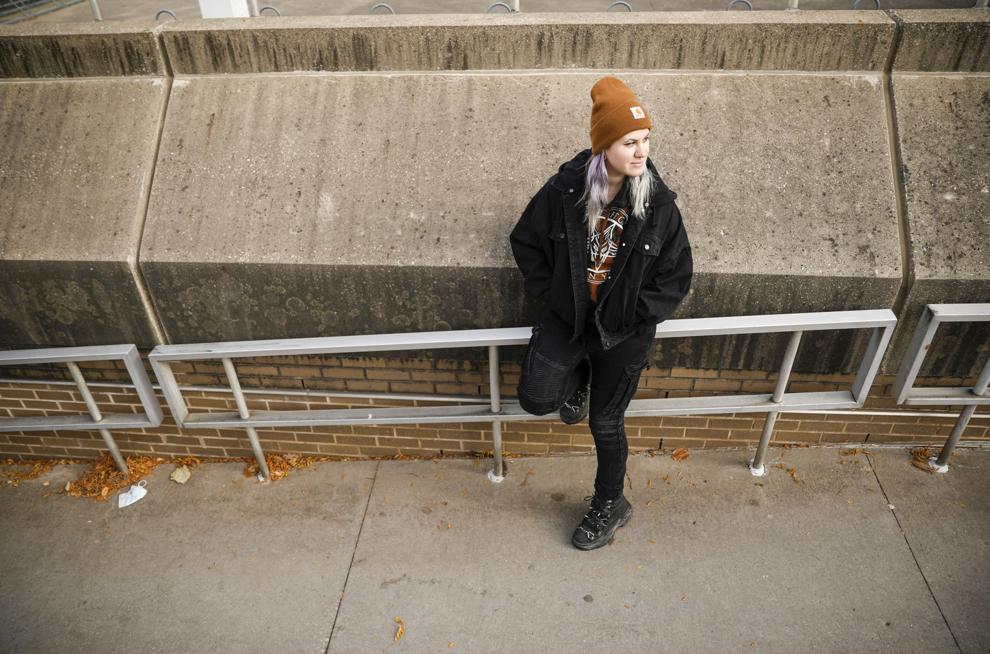 When she heard a radio commercial announcing that Exact Sciences was hiring lab workers, she saw a chance to keep that stability. She wasn't sure if she'd meet the qualifications, but she applied anyway.
The company offered her a $3,000 signing bonus and a weekend overnight shift processing samples from COVID tests and Cologuard cancer screenings. She'd never worked an overnight job, but the extra compensation for night and weekend work would bring her wage to $23 an hour. She took the job and started in November 2020, just a month after leaving the service industry.
"I had heard that they were a really good company with good benefits and such, and it was full-time, so I didn't really want to pass up that opportunity," she said.
When Luedke transferred to UW-Madison in the fall, her managers agreed to let her switch to a part-time weekend schedule that would fit with her full-time course load. She still picks up restaurant shifts from time to time when her former managers are shorthanded, but she has no regrets about quitting. Moving from the bar to the lab gave her "a little boost in confidence," she said.
"I really love the company. I love what they stand for and the work that we do," she said. "It's been kind of cool to feel like I'm playing a part in helping people during the pandemic."
'I am not a doormat'
Before the pandemic, Adam Rieder worked for health records software giant Epic Systems, clocking up to 70 hours in a week and sometimes traveling for several weeks back-to-back to help hospitals and clinics launch the company's software.
He seldom socialized. Work was his life. "I was enjoying it, but I didn't have time to do anything but enjoy it because I was kind of caught in the rat race," Rieder said.
But in spring 2020, when travel halted and his home became his office, he found himself with time to think. "I was no longer able to use my job as a way to run away from some of the things that I was avoiding," Rieder said.
He began seeing a therapist and shaking some of the habits and attitudes he'd come to see as unhealthy. "I started to feel more comfortable as myself. I started to like my life," Rieder said. "I arrived at the conclusion that I just didn't want to be doing the things that I had been doing." He thought back on one of Epic's founding principles: "What you put up with is what you stand for." He decided he was done.
In May, he took a contract job doing project management for Spectrum Brands. In June, he interviewed with TytoCare, an Israel-based medical device company.
He didn't just want to impress his prospective bosses. He wanted them to impress him. He grilled his would-be manager about how he advocates for his employees and whether employees were required to sit at desks 9 to 5. "If I'm good at my job and I do it quickly and the product is to your liking, I'm not going to sit around," Rieder explained.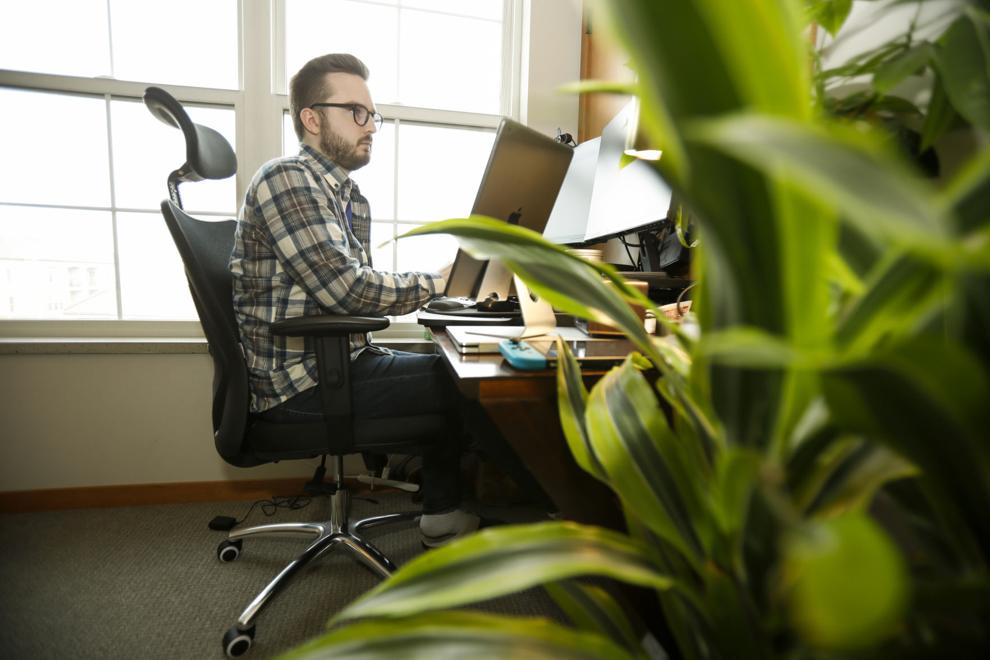 That sort of back-and-forth could be the new reality for many businesses, said consultant Keith Fuller, who advises early-stage tech companies on how to create a better workplace experience through his Madison company All About EX.
A handful of top companies like Google and Facebook will still be able to "throw their weight around" because so many people want to work there, but other companies will need to reconsider their policies and offer maximum flexibility if they want to attract and keep workers, Fuller said. That might mean allowing more remote work and flexible schedules, improving pay and benefits, expanding parental leave and training managers to support workers' mental and emotional health.
"When people are faced with a manager that is not supporting them, that is not making them feel psychologically safe, making them feel welcome to the team, making them feel like they have an advocate in the development of their own skills and their own career growth, why would people want to put up with an experience like that when they can easily shop around and find employment elsewhere?" Fuller said.
For Rieder, his prospective employer's answers were satisfactory. He's now three months into the new position and happy. "When I see something that needs to be improved, I'm empowered to change it," Rieder said. "The work is engaging. The people are wonderful, and I'm usually done by 4:30. I haven't worked a single weekend."
If he does one day search for a new job, he said, the bar has permanently moved. "I will not, unless I am unemployed and broke, ever take a job that doesn't treat me the way that my current one does," Rieder said.
"I am not a doormat … and I take it as a personal insult to myself if I allow myself to be treated badly."