The Madison area's unemployment rate is the second-lowest in the country, according to federal data released Wednesday.
The U.S. Bureau of Labor Statistics data for March, gathered in a monthly survey of households, shows just 1.7% of the workforce in the Madison metropolitan area is out of work and actively looking. That rate, down from 2.3% a year ago, shows the local economy has continued to recover from the COVID-19 pandemic that cost the state more than 259,000 jobs. 
Just three cities saw a lower rate, with Decatur, Alabama; Huntsville, Alabama; and Rapid City, South Dakota, marking 1.6% unemployment. Sioux Falls, South Dakota, tied Madison's 1.7% rate. 
Meanwhile, unemployment in the metropolitan area that includes Milwaukee, West Allis and Waukesha fell to a record-low of 2.5%, the lowest rate that area has seen in more than 25 years. That's down from 3.2% a year ago. 
The local data comes just two weeks after Wisconsin set two new employment records, with the statewide seasonally adjusted unemployment rate falling to 2.5% and the number of unemployed Wisconsinites falling to 75,800.
Nationally, the unemployment rate sits at 3.5%, a figure that's changed little since early 2022. That rate is near the lowest it's been in 50 years, said Bharat Ramamurti, deputy director of the White House's National Economic Council, which advises the president on economic policy. 
That, he said, "reflects the extraordinarily strong progress that has been made as the president came to office," when the pandemic was still raging and the national unemployment rate was above 6%.
"We've seen a sharp drop in unemployment and over 12-and-a-half million jobs created ... which is more in two years than any president has had in a four-year term," Ramamurti said.
Wages rose 5% over the last year and 4.7% over the prior year, according to the Bureau of Labor Statistics, though soaring inflation means the average worker's weekly pay is 1.6% less, in real dollars, than a year ago.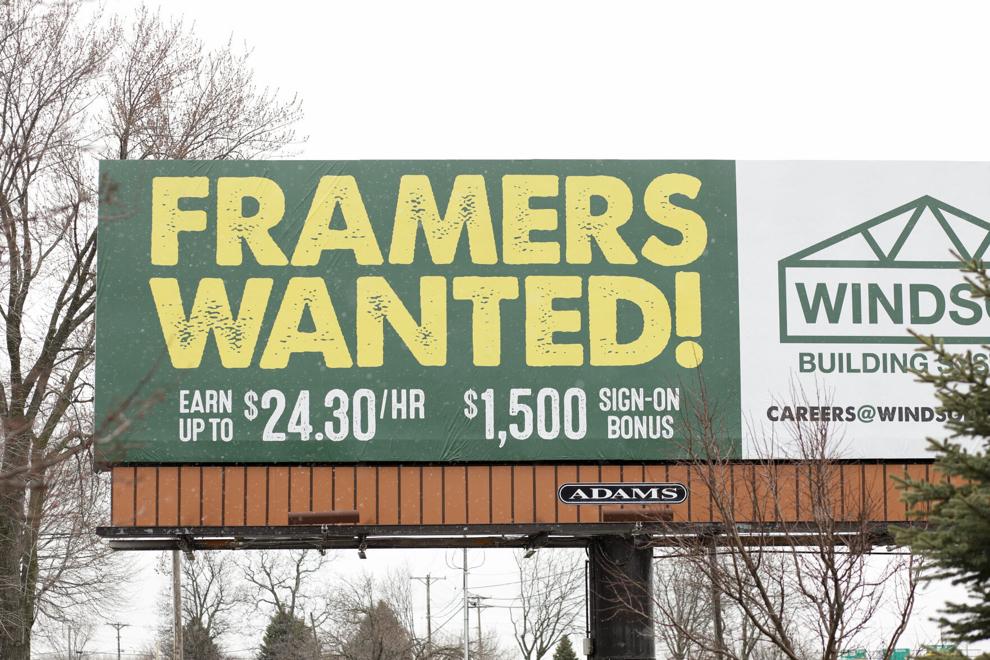 "Wages have been rising the most rapidly for lower-income workers," Ramamurti said. "In other words, folks who may not have gotten a raise in a long time are actually getting raises at work or are having opportunities to switch to better paying jobs." 
As the Federal Reserve has sought to control inflation by raising interest rates, many experts anticipate those hikes could trigger a recession. But Ramamurti said data on unemployment, consumer spending and business investment indicate the economy is still strong. 
"Our families are feeling comfortable about their financial situation and willing to keep spending money" he said, and companies are "willing to put money out there to build a new factory or create a new product line or hire new workers."
"Of course, there are going to be bumps in the road," Ramamurti said, pointing to the continuing challenges caused by the Russian invasion of Ukraine, which has disrupted energy markets and raised oil prices.
"We're still, obviously, working hard to bring inflation down like we've seen over the last nine months. But I would say that the economy is in strong shape and is well positioned to deal with any headwinds we may have to deal with."