Katia Atkinson earns extra cash doing a chore some people dread: washing and folding laundry. 
Every morning, she opens the laundry service app SudShare and plans her route for the day. She makes her way from her home in Sun Prairie to Madison, picking up loads of dirty laundry that people leave on their front porches. After cleaning the clothes at home, she returns them the next day folded and in pristine condition. 
A stay-at-home mom to five children, Atkinson said the side gig has earned her over $4,200 in the past month and a half. SudShare CEO Mort Fertel likens the app to the "Uber of laundry," allowing people to save time by passing their clothes off to the app's personal launderers, also known as "Sudsters."
"We're selling the most precious thing on earth, which is time and a better quality of life," Fertel said. "We're also selling a better quality of life by giving people the opportunity to work from home." 
SudShare got its start after Fertel's wife bemoaned that technology hadn't yet found a way to save people from doing their laundry. Fertel's son, then 16 years old, built the app as an alternative to helping his mother with the chores. In 2018, he and his father launched SudShare, which is now available in 500 cities nationwide.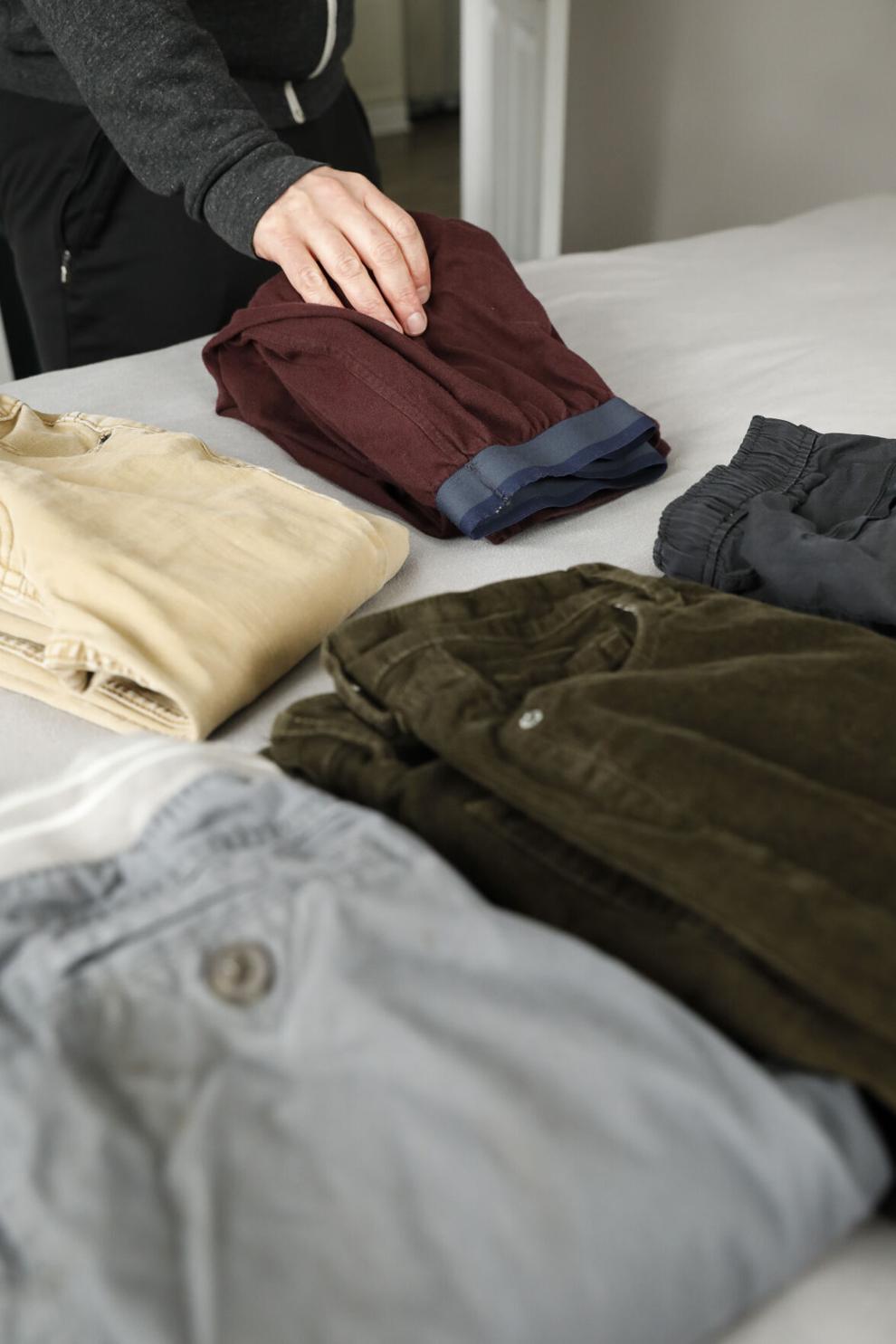 "Laundry is the most time-consuming chore of the whole week," Fertel said. "With SudShare, it's life without laundry. We really rescue people from that chore." 
The app has been available in Madison since 2021 and has expanded to other nearby suburbs this year. SudShare charges users $1 per pound of laundry with free pickup and next-day delivery. Users can also choose the type of detergent and drying mode they prefer. SudShare then pays its Sudsters 75 cents per pound plus tips. 
"Most of our Sudsters are stay-at-home moms: people that want to earn some extra income while being able to keep an eye on the kids," Fertel said. "The other reason why it's so attractive is because there's total flexibility — you are essentially working for yourself."  
Similar to Uber, employees decide which orders they want to accept or reject. Atkinson, for example, takes on three to seven orders a day. She said her older kids also help fold the laundry, earning a portion of the profits as their allowance. 
Seeking a job that would allow her to work from home while taking care of her children, Atkinson started working as a Sudster last year at her home in Virginia before moving to Sun Prairie. She has since amassed about 24 returning clients who specifically request her services through the app. 
"I'm so busy, and the tips are great," Atkinson said. "But the best part is my clients. I know everything about the family just from the laundry I fold."
In addition to their clean laundry, Atkinson leaves her customers with handwritten notes, treats and gifts. That type of kindness is typical among Sudsters, Fertel said, and many of them end up building relationships with the people they serve. 
"Kindness at work transforms a transaction into a relationship," he said. "It really fits perfectly with gig work because a Sudster provides service that is really enriching others' lives." 
In one review of her work, a client called Atkinson her "laundry fairy soulmate." Atkinson said those kinds of comments are part of what makes the job worthwhile, pushing her to go the extra mile. 
"I don't mind doing laundry, so I love that my customers appreciate me," Atkinson said. "I try to take care of them so that they always want to come back to me."