What happens when you need money now and your next paycheck is days or weeks away, or when that next check won't be enough to cover your costs?
For many, credit cards are the answer. Those with plastic in their pocket can take out a small loan at a moment's notice, likely at an interest rate of around 24%. If they pay off the balance fast enough, they might avoid fees altogether.
But for the many Americans who don't have bank accounts or don't have enough credit, there's often just one option: a payday loan with a raft of fees that can be as much as five times the loan itself.
Now, hard-pressed Madisonians are getting another option — from a local Catholic charity.
Madison's Society of St. Vincent de Paul plans to begin offering loans of $500 to around $2,500 as early as June through the Bank of Sun Prairie. The Society will deposit $60,000 to backstop the borrowers, enough to fund around 30 microloans. 
The Society, made up of lay member groups at 18 local churches, already offers other forms of assistance, including a food pantry, a charitable pharmacy, short-term rent assistance and free furniture. Many of the people who call the Society for help are struggling to pay off a payday loan, said executive director Julie Bennett. Sometimes they're choosing between buying groceries and making a payment.
"This is a first step to support these neighbors on the road to escaping prohibitive debt which can be an intractable barrier to financial firm footing," Bennett said.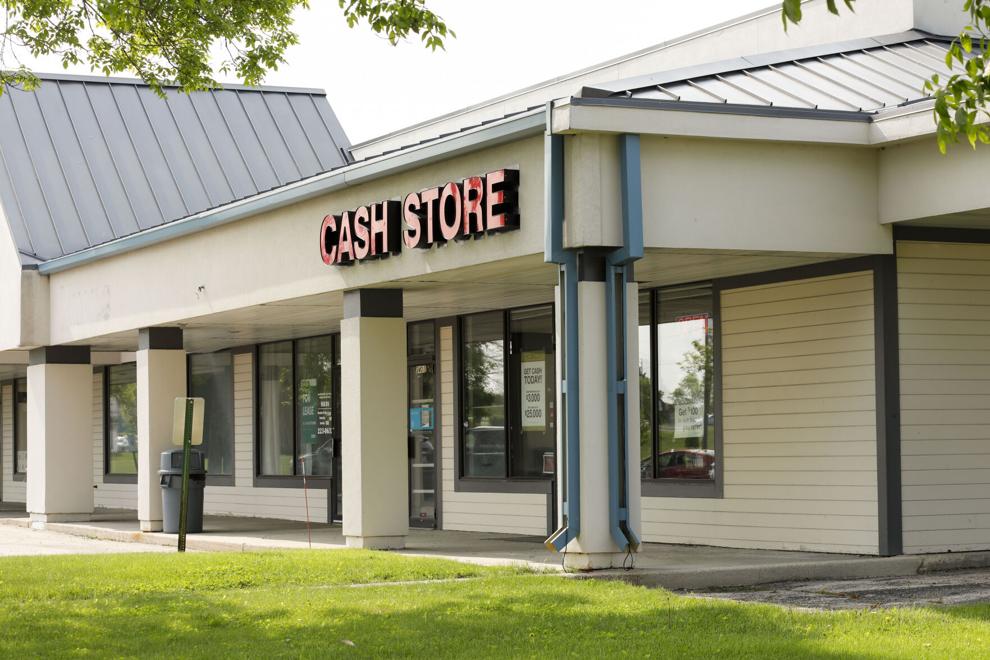 Payday loans are particularly costly in states like Wisconsin, where there's no cap on the fees these lenders can charge. Payday lenders typically charge $10 to $30 per $100 borrowed, often advertising a two-week loan term. Beyond that point, borrowers face additional penalties, sometimes leading them to take out another payday loan to clear the first. 
A 2022 study by The Pew Charitable Trusts found that Wisconsinites pay an average of $395 in borrowing costs when repaying a $500 loan over four months, equating to a 338% interest rate.
How it works
Based on successful microlending programs at St. Vincent de Paul societies in north Texas and Columbus, Ohio — which loan around $500,000 and $250,000 a year respectively — the program will give the local Society a new tool to help neighbors in need.
Under the Madison Society's existing model, when someone calls to request help, two St. Vincent de Paul members from the church closest to the caller make a house call to see how they can help.
Now, if home visitors determine that a person needs more than existing assistance programs can offer, visitors will return to screen the person for the new program, checking whether they're likely to be able to repay the loan within about two years. 
The bank can make a loan within a day, meaning those in need could get funds just days after that first visit. Borrowers will pay the bank's lowest rate. That rate hasn't yet been set, as it depends on rates set nationally, but would likely be around 8% when the program launches. 
Those who don't have bank accounts will get them, and those who've been barred from conventional bank accounts due to a prior default will have the opportunity to roll that debt into their new loan to clear their names. 
Once a loan is issued, trained conference members will call the borrower each month to help them find ways to make the minimum monthly payment. The Society may also offer financial incentives to recipients who make on-time payments or take financial literacy classes. 
It's an innovative idea, said Melody Harvey, a University of Wisconsin-Madison assistant professor who studies payday loans and other consumer finance issues affecting low and middle income Americans. 
Currently, payday levers have little competition, she said. Some people can borrow money from friends or family, a lending circle or a peer-to-peer lending sites, but such programs sometimes run credit checks, she said. Others can take out auto title loans, using their car as collateral, but only if they've fully paid off their cars. 
Costly payday loans, by contrast, are one of the fastest and easiest ways to get money. They don't require a credit check, and they're usually done in 15 minutes or less — a breeze compared to the lengthy lag times and reams of paperwork involved in applying for public benefits. 
Researchers still aren't sure whether communities would be better off without payday lenders, especially when the alternative could be hefty overdraft fees or a utility shutoff, Harvey said. 
While borrowers should always try to get the lowest interest rate they can, the new loans, which will take at least a few days, might not be fast enough if a borrower is facing a true emergency, Harvey said, and some potential borrowers might be put off by the screening process.
A touchy subject
The loan program is guaranteed to involve some uncomfortable conversations, and Clare Dahl, a financial educator with the University of Wisconsin-Madison Extension, is helping the Society's home visitors get ready. 
Many people feel ashamed or even traumatized about their money troubles, Dahl said in an email. "It's important to not vilify or make assumptions about people who are experiencing financial hardships or are caught in cycles of generational poverty … Our societal and economic systems make it extremely difficult for low-wage workers to make meaningful advances to become truly financially independent and stable."
Further complicating those conversations is the fact that the people doing the screenings probably won't look like the people looking to borrow. While the program is designed to serve anyone experiencing poverty, but racial wealth gaps mean people of color are especially likely to be in need. Black and Hispanic Americans use payday loans at higher rates than white Americans, the New York Federal Reserve found in 2012.
"Quite frankly, one of the things that we need to recognize is that our members are Catholic," Bennett said. "In Madison, that means we're old and white." 
The people who designed the program ranged in age from 20s to 70s and included Society staff and volunteers, representatives from banks and a borrower who struggled for years to repay an auto title loan. All were white. 
"There is certainly a need to create and design financial programs that center the needs of Black and brown people," said Afra Smith, owner of The Melanin Project, a Madison business that provides financial coaching and wealth-building training tailored to people of color. But Smith thinks those programs will only be successful if they're designed and led by people of those same demographics. 
"We cannot solve problems with the same thinking and approaches that have contributed to the racial disparities we see today. We need to trust Black and brown people to solve their community needs."
Bennett said the Society will carefully select and train the conference members tasked with screening and following up with borrowers, teaching them to be "culturally sensitive" and ask only for the information they most need to determine eligibility. "You are not in a position of power and authority," Bennett said of the ideal home visitor mentality. "You are in a position of listening and caring." 
Black and brown loan recipients looking for "added support from their peers are encouraged to "choose from the many excellent financial education programs locally … many of which are facilitated by people of color," Bennett said. That includes Climb USA, Centro Hispano's Latina Savings Initiative and the Progress Center for Black Women's Financial Health Academy.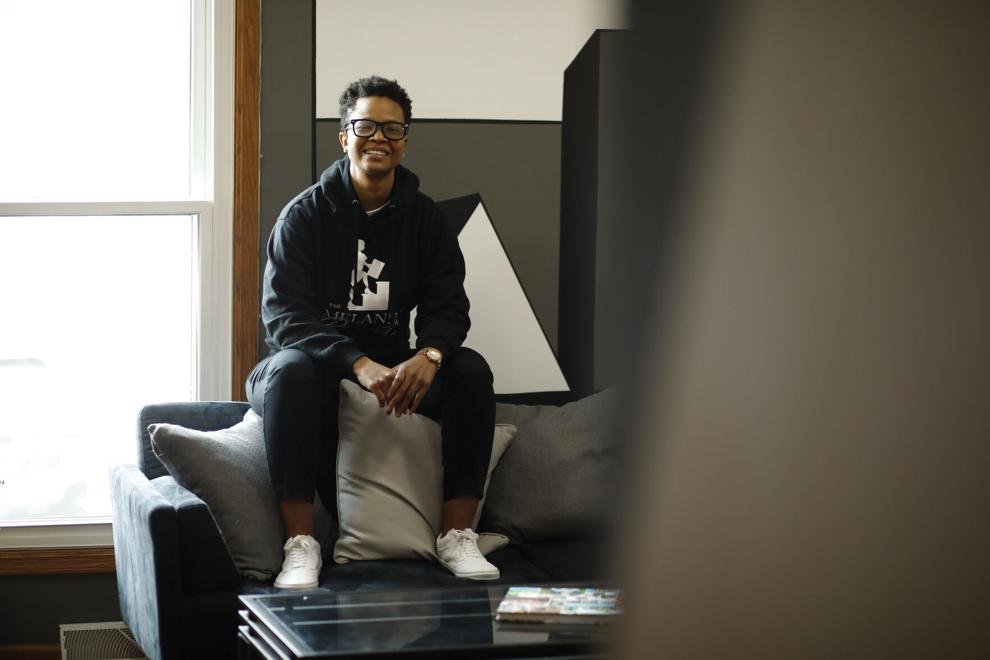 Room to grow
The Society is bracing for a rush of calls once word gets out about the new program. Many callers won't qualify, and those who do may far exceed the available funds. Still, she hopes those home visits show people how easy it is to get other kinds of help that can save them money. 
Meanwhile, she's already making plans to offer more loans in the future. While the program will launch with just one bank, Bennett said the Society has already found others that want to do the same once the model has been tested.
And she's optimistic that other local organizations will start loan funds of their own.
"There's huge capacity to grow because it's a huge need," Bennett said. "If we can show that this can be done, every nonprofit doing social service work in town could do it with us."
Because lending regulations are the same statewide, the model could expand beyond Madison, said Harvey, the UW professor. "If it does prove to be successful, certainly more organizations would be interested in mimicking that model for their respective communities."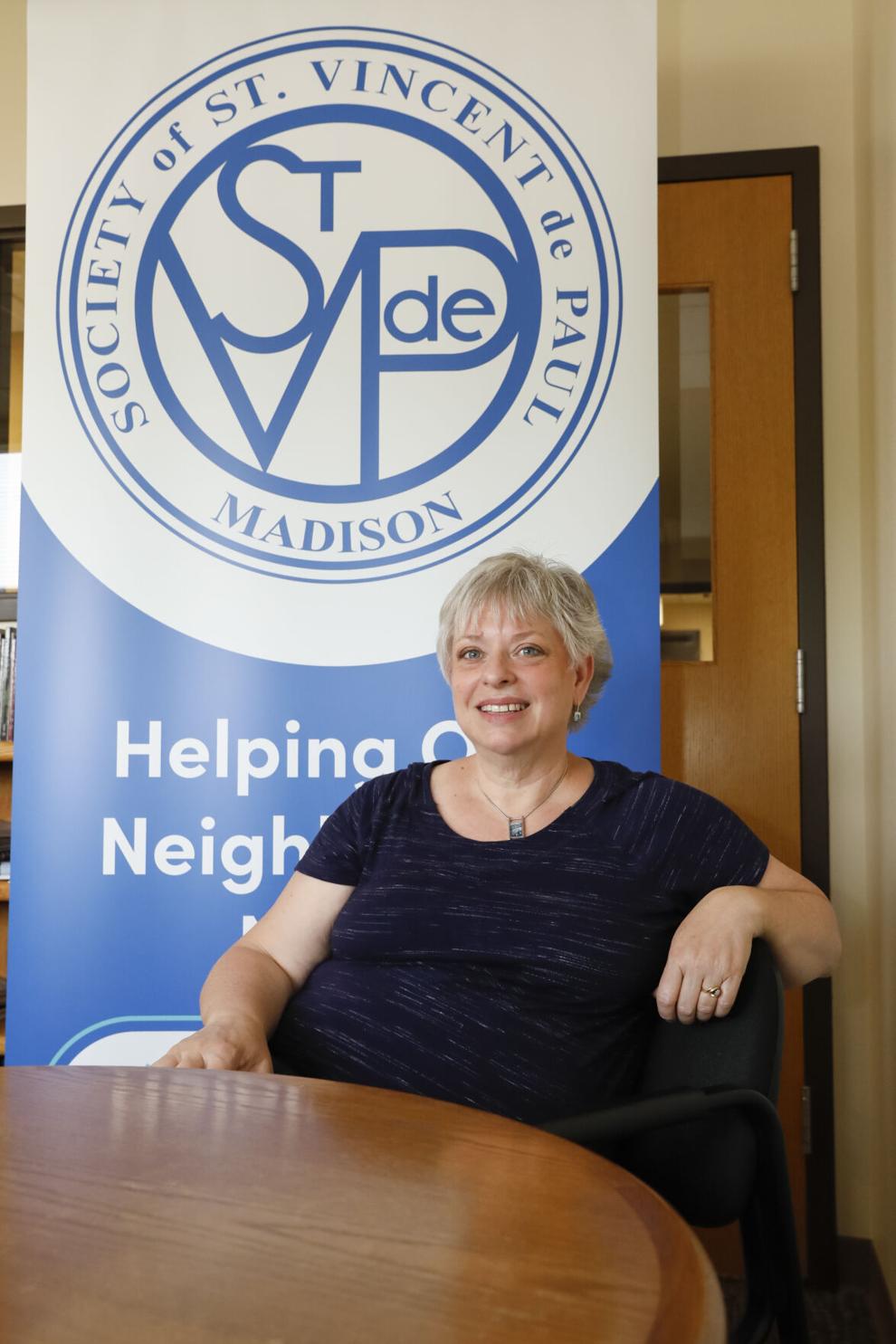 Banks could even start offering these loans on their own, without a nonprofit backstopping them. John Loeffler, chief retail officer at the Bank of Sun Prairie, said in an email that the bank wants the current program to be "viable and sustainable." As for whether the bank might one day offer such loans on its own, Loeffler said the project "has been the catalyst for us to examine our product line closely, so we intentionally develop new offerings to serve a broader audience of all financial demographics."
And then there's the question of regulating payday lenders. If the first borrowers pay back their loans, Harvey said, that could spur regulators to finally limit what a lender can charge for small-dollar loans. 
In 2021, Wisconsin Republican lawmakers introduced legislation that would have capped charges at 36% and rendered costlier loans enforceable, but the bill didn't pass. 
Indeed, that sort of policy change has been on Bennett's mind lately. A few months back, she met with two legislators, one from each side of the aisle. 
"Both of them told me we can't legislate payday lending out of business because people have no other options," Bennett said. "I'm not willing to accept that. I think we can provide another option."