In the ongoing jobs exodus that many refer to as the Great Resignation, Madison-based career coach and hiring consultant Mark Richardson has a front row seat. The number of people coming to him for career coaching has doubled since the pandemic began. He's seen software engineers looking for more meaningful work, women in a variety of fields looking for remote jobs, and an engaged couple looking to clock in while they travel the world.
All this quitting didn't come out of nowhere, he said. Most people who leave have been planning their exit for a while.
"It's sort of a misconception that somebody wakes up one day ... goes into their employer and has a Jerry Maguire moment where they quit and they grab the goldfish and they're like, 'I'm leaving. Who's coming with me?'" Richardson said.
Workers were already becoming more mobile before the pandemic, and millennials were especially willing to leave one opportunity for another, he said.
"COVID was like throwing gasoline on a fire. It just exploded. Everything that was bubbling up, everything that was trending, just went crazy," Richardson said, noting that the trend jumped across generations, with some baby boomers opting to take their 401Ks and leave the job market for good.
The social isolation of the pandemic was like an extended timeout, he said: Go sit in the corner and think about what you've done.
"We all went and sat in the corner because we had to," Richardson said. "And now we've come out of the corner and we're deciding, you know what, maybe I want to do something different."
The labor dynamics of the retail and service industries are different from those of desk jobs and knowledge work, workplace experts told the Cap Times. Workers in those industries have long been underpaid and overworked, they said, and it's about time for an overhaul in their compensation and working conditions. But for many white collar workers, the experts said, the issue is less about pay and benefits and more about the way employees feel about their work and their workplaces.
"I don't know that employers are to blame for this, but I think it will be determined by them how quickly they start to get traction for new talent," Richardson said. He suggests employers looking to fill openings or hold onto workers take a fresh look at everything — from job descriptions to interview processes to which jobs allow for remote work.
Still, he said, there will be some factors outside employers' control. Some Americans reduced their spending during the pandemic and now might be willing to trade part of their income for more time off or flexibility. In Richardson's case, he and his wife got rid of one of their two cars, reducing their carbon footprint and their expenses.
"We're not talking enough about the right-sizing of people's consumption," Richardson said. "There's a new calculus that people are doing when it comes to deciding what they're going to spend their waking hours doing."
Meanwhile, the high cost of child care is making some parents, especially women, question whether it makes sense for them to work at all, said Patricia Mullins, emeritus faculty in the University of Wisconsin-Madison School of Business and co-author of the 1998 career advice book "The Best Work of Your Life." In Dane County, care for an infant costs an average of $16,240 per year, just over 14% of the annual median income, according to data from child care referral service Child Care Aware of America.
"A lot of women are saying, why should I go back when, after I pay childcare, I might be netting $200 a month, $500 a month? Is it worth it to me?" Mullins said. "I think, for our country, that's a major issue."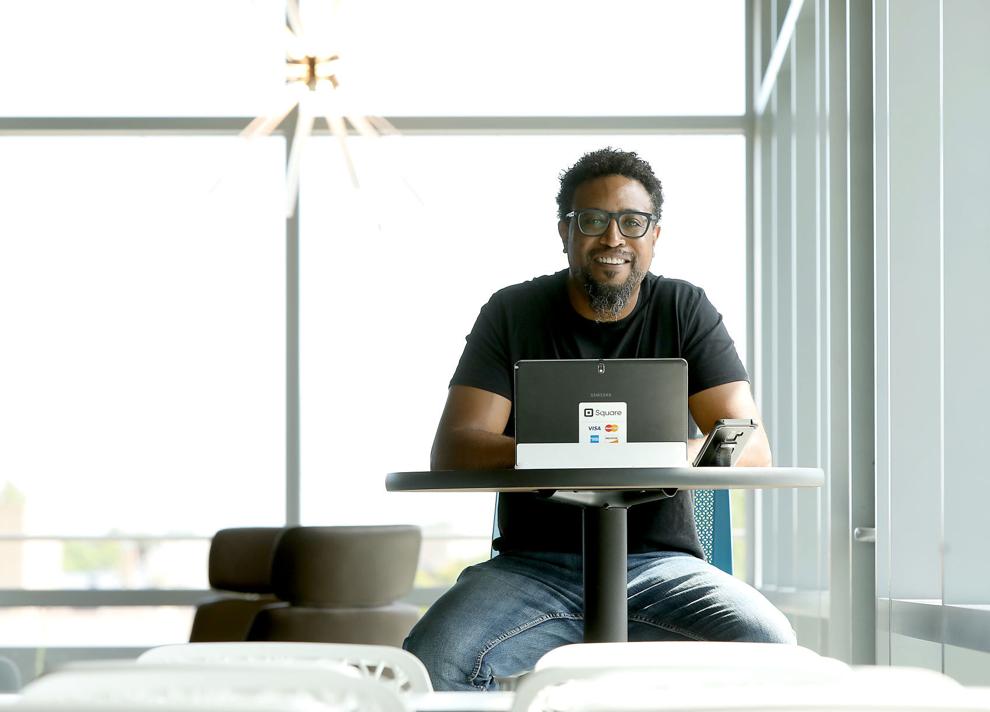 Predictions, please
But will the pandemic trigger lasting changes in the deal between workers and bosses? "Anytime folks ask me to pull out the crystal ball, I start to get worried," said Keith Fuller, who advises early-stage tech companies on how to create a better workplace experience through his Madison consulting company All About EX.
Economists disagree about how long it might be before more people return to the workforce, and the pandemic continues. "We're still in the middle of this," Fuller said. But he figures the current changes will last at least as long as the pandemic does.
"In a capitalist society where your health care, for instance, is tied to your employment, there was this lingering fear: I can't just leave, and I certainly can't leave a company without having set up my next source of employment first," Fuller said.
The pandemic-induced worker shortage changed that, he said. "I think people started to come to grips with the fact that .... across almost every conceivable workplace the playing field has really been leveled."
"We're still in this sort of COVID fog," Richardson said. "But when the fog clears, I don't think the baseline for talent mobility is going to be what it was in 2019 ... It's not going to be crazy turnover like we're seeing now, but I don't think it's going to go back to what it was before."
Mullins agrees. "I think that unless the workplace wises up and thinks about things like workplace culture, flexibility, pay, benefits, I think this kind of chaos will continue," she said.
"I think the pandemic just made people think, 'Life is too short. I'm not going to put up with this anymore.'"