Six years after the Latino Academy of Workforce Development first started turning out truck drivers, the local nonprofit is proposing to expand its transportation training program across the region — to the tune of $9.7 million. 
The Latino Academy has teamed up with the Wisconsin Motor Carriers Association, the Wisconsin Beverage Association and 20 other organizations in the region to apply for state funding through the Workforce Innovation Grant Program, executive director Baltazar De Anda Santana said in an interview last week.
The grant program, administered by the Wisconsin Economic Development Corporation and the Department of Workforce Development, offers up to $10 million for organizations devising "leading-edge, long-term solutions" to pandemic-induced workforce challenges. 
The Latino Academy and its partners propose to create two "regional transportation training centers," one in Dane County and one in Walworth County. Each would include classrooms, a truck repair facility and a space where students can practice driving semi-trailers and box trucks. With the funding, the Latino Academy would also hire three full-time commercial drivers' license (CDL) instructors, three part-time CDL instructors, three resource navigators, a diesel technician, a business manager and a director of transportation. 
Without their own space for hands-on practice, the Latino Academy's current part-time instructors do behind-the-wheel practice and truck safety checks in parks around the county, as the Latino Academy does not have its own large parking lot. In December 2019, the organization purchased its own semi-trailer, but it's been in the shop for two months, as the Latino Academy doesn't have its own service technician. To keep the training going, the organization has rented a replacement.
"We've finally decided that, in order for us to be able to provide participants with a just and fair training, we needed to expand," De Anda said. "We needed to stop thinking small and start thinking huge."
More than 100 applications were submitted. Funding decisions are expected in December. 
Drivers wanted
Graduates of the Latino Academy's CDL training make $22.50 an hour on average and receive benefits, De Anda said. Some repair and plow the county highways, while others drive Madison buses or deliver beverages by the truckload.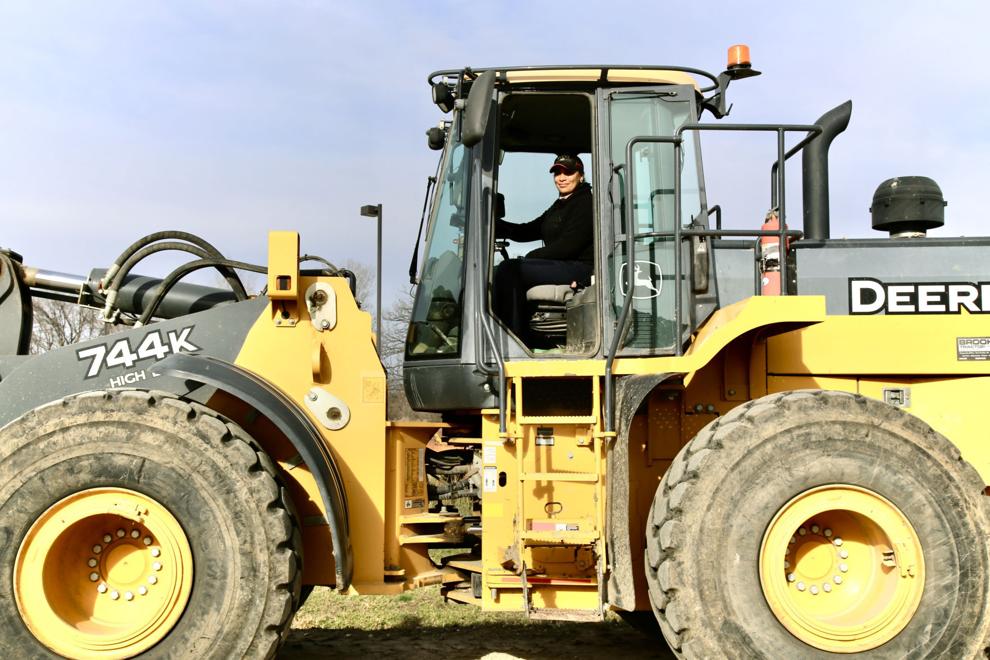 Technical colleges and private trucking schools typically charge thousands of dollars for CDL training. With support from the city of Madison, Dane County, United Way of Dane County and the Wisconsin Department of Workforce Development, the Latino Academy charges $200 to $400, and it reimburses students for expenses totaling more than $350.
The organization has trained a record 120 CDL students this year, but it can't keep up with the demand, both from potential students and potential employers. There's a waitlist of people looking to enroll, De Anda said, despite the fact that the organization does not actively recruit students. 
Meanwhile, distributors and transportation companies are struggling to find the workers they need. In August, the Madison Metropolitan School District responded to the shortage of school bus drivers by shifting start times for elementary and middle schools, while some of Verona's school bus drivers would drive three routes each morning.
"Wisconsin non-alcoholic bottling companies are continually challenged with a shortage of available CDL drivers, and the shortage has only worsened with the COVID pandemic," said Kelly McDowell, executive secretary of the Wisconsin Beverage Association, which partnered on the proposal. "While this national challenge will not be solved overnight, our partnership with the Latino Academy will begin to address the dire need for drivers."
'It's only fair'
De Anda was shocked when his counterparts at technical college transportation programs told him they had budgets of around $300,000, four times the $75,000 the Latino Academy has for CDL training. He estimates that it costs the organization around $7,000 to train each student. That also includes the costs of helping students find jobs and tackle problems that could otherwise make it hard to keep a job, such as a lack of affordable child care.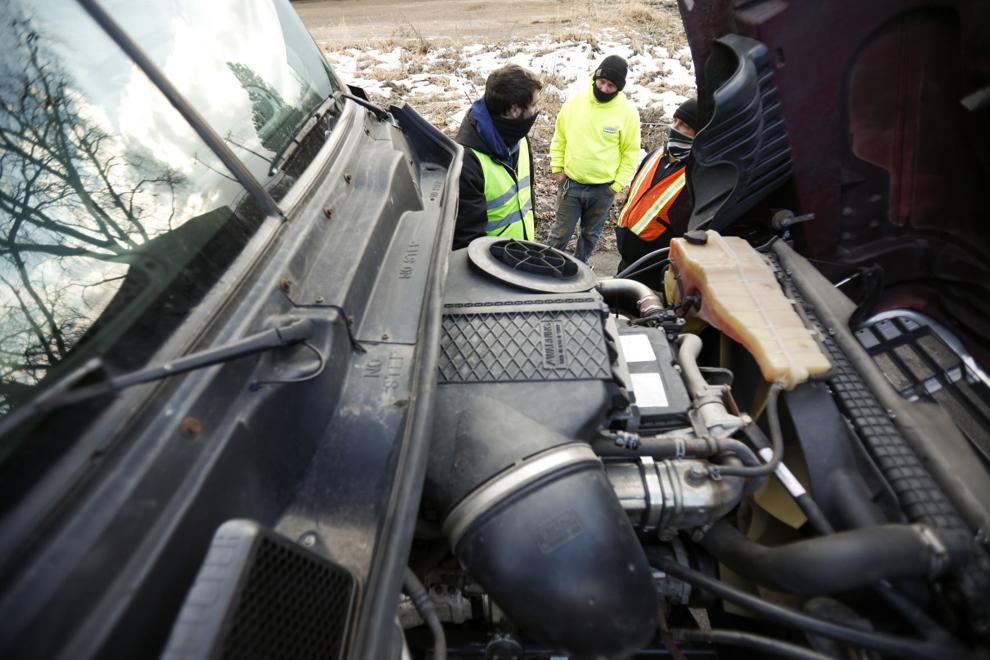 "We need to make sure that it is not about the company just hiring 20 Latinos," De Anda said. "How can we work with the employer for the employer to have the training to be able to keep those employees?"
Some might think Latino Academy is asking too much with its $9.7 million proposal, said De Anda, who led the organization's first CDL class by studying the textbook along with the students. But he thinks the organization has proven its worth. "Look how much we have done with very little."
He thinks many nonprofits have made due with too little for too long. "If we're going to be providing a pipeline, we need funding."
Classes at the Latino Academy are open to students anywhere, with students currently enrolling from across Dane County, neighboring counties and even Milwaukee. The two regional transportation centers would let the organization train more students and bring training closer to those in and around Walworth County. The only restriction, De Anda said, is that the Latino Academy must continue to serve mostly students from South Central Wisconsin. Despite the organization's name, its classes are open to students of all backgrounds; De Anda said the current class is roughly 50% Black and 50% Latino. 
If the funding request is approved, the Latino Academy plans to open the Dane County transportation training center in 2022 and the Walworth County center in 2023. In 2024, De Anda said, the organization would evaluate the model and decide when and how to expand it further. 
But even if the request is denied, the organization plans to make its two regional centers a reality.
"I promise I'll continue fighting for more funding," said De Anda, who talks openly about the fact that, at the time he was training the first CDL students, he was an undocumented immigrant without a driver's license. 
"I keep pushing because this country told me that anything is possible. This country told me that there is such a thing as the American dream. So we want to make sure that our students have the opportunity to live the American dream. And if it just takes $9.7 million, believe me, it's worth it."
Editor's note: A previous version of this story stated that the Latino Academy began training truck drivers seven years ago. The training began just over six years ago, in September 2015.