The annual NOBULL CrossFit Games began Wednesday, bringing tens of thousands of athletes, spectators and vendors to Madison for the fifth time in six years. 
While the global competition takes place at the Alliant Energy Center, visitors are expected to spend millions of dollars at businesses throughout the Madison area. Rob Gard, a spokesperson for tourism bureau Destination Madison, said the competition has consistently generated around $12 million in economic activity in each of its recent years. 
"That helps support a lot of businesses directly, and it supports a lot of our quality life indirectly when those dollars make their way into the tax stream and are distributed into local government," Gard said.
This year's economic impact and attendance numbers won't be known until after the competition, which ends Sunday. Last year's competition drew around 55,000 attendees, with some visitors opting to extend their stays beyond the competition itself, Gard said.
"It's an international event with considerable media coverage, and so it raises the profile of Madison and connects Madison to people who might not otherwise have known about Madison," Gard said. 
The tourism board first recruited the international competition in 2017, luring it away from its only prior home: Los Angeles. Organizers originally signed a three-year contract to hold the games in Madison, but that's since been extended, Gard said. 
Due to the COVID pandemic, the 2020 competition took place without spectators at a private ranch in Aromas, California, but it returned to Madison in 2021. Organizers have already announced that the 2023 games will again take place in Madison. 
"It's a testament to both Madison as a community and … how we embrace fitness here that they have chosen to more than double their initial agreement for having the game in Madison," Gard said.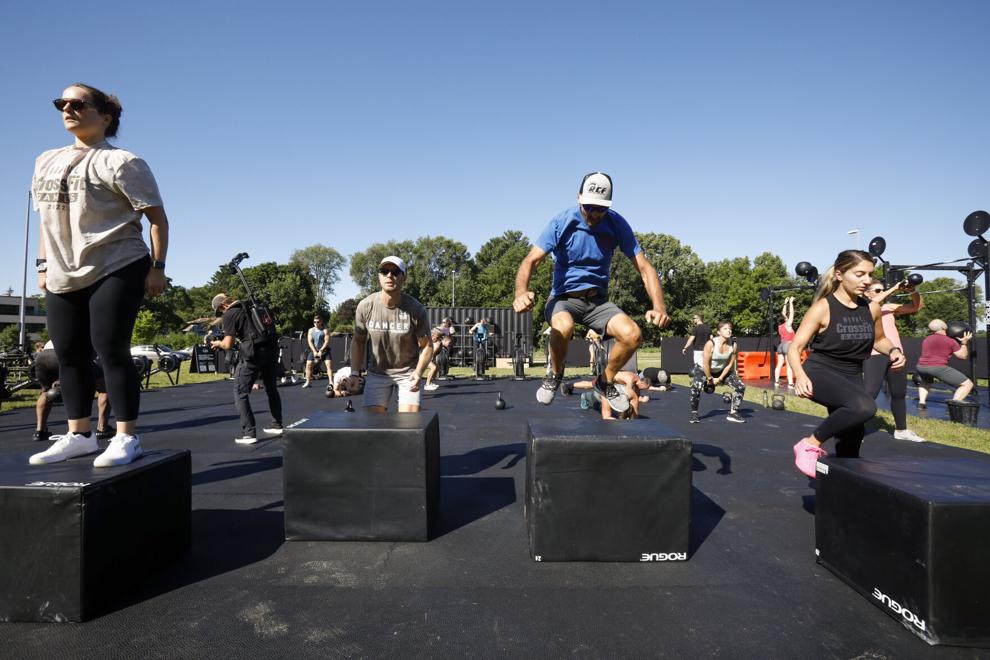 Gyms gear up
Nikole Gessler, owner of CrossFit Recursive Fitness & Nutrition, is already seeing this year's crowds at her gym on the downtown end of Williamson Street. Classes for Thursday night, Friday and Saturday morning are nearly full, as competitors and spectators — many of them serious CrossFit athletes themselves — seek out places to keep up their fitness routines while in town. 
"CrossFit is universal," Gessler said. "We have people (from) all over the world that can come here and do a workout. That's kind of the fun part: traveling and having a gym to go to."
The influx is welcome news for an industry that was hit hard by the pandemic. Gessler said business at her gym has been picking up and is now settling into a new normal a bit short of pre-pandemic numbers, with additional virtual options for classes and physical therapy. 
This year's competition, she said, appears to be drawing more people to her gym than last year's competition. Things are nearly as busy as in the first local CrossFit games, she said. "I think people are just ready and excited to get out and do things again," Gessler said.
To welcome the visitors, the gym has expanded its class schedule and class sizes. It's hosting a series of seminars with Olympic weightlifters, gymnasts and nutritionists. That's in addition to its usual workouts, which, as is the norm for CrossFit, are always a surprise for participants. The sport is designed to build overall fitness through a variety of training techniques — including weightlifting, interval training and gymnastics — to prepare athletes to take on unexpected physical challenges. 
"They don't even know what the workout is. They just know, 'I'm going to come at 6:45 on Friday,'" Gessler said.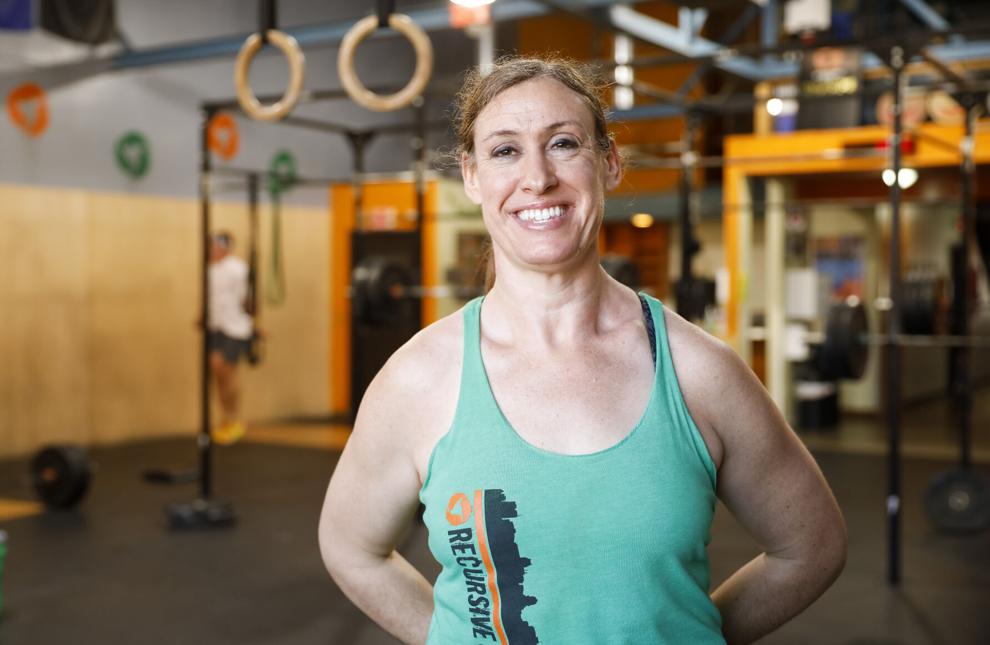 Businesses see boost for weeks
It's not just fitness businesses that are bracing for a flood of new business. At Willy Street Co-op, the influx of CrossFit customers caught the stores off guard in early years.
"One year we said, 'Why are we going through so many sweet potatoes? We've never gone through this many sweet potatoes in such a short period of time," said Brendon Smith, communications director for the Co-op. "And then someone said CrossFit." 
For health-conscious athletes, he figures, sweet potatoes have "none of the stuff they're not looking for and a lot of the stuff they are looking for in terms of energy and muscle building."
Now, he said, the store knows to expect a "small bump" in sales each year, particularly in a few specific product categories. This year, in addition to posting window decals to welcome the visitors, the stores have tried to put in-demand items like protein drinks and protein bars right where the athletically oriented can find them.
Meanwhile, Short Stack Eatery on State Street is ready to meet visitors' breakfast needs. Co-owner Alex Lindenmeyer said the restaurant regularly feeds a lot of the competition's athletes, judges and spectators. She thinks Short Stack's customizable dishes — where diners can choose what they want in their scrambled eggs, or order a small portion of multiple things — appeal to that crowd more than the more elaborate dishes at fancier spots. 
"I think that's probably what people like the most: that they can have some autonomy over their breakfast and it's super simple, fresh and local," Lindenmeyer said. 
The restaurant is opening an hour early this Thursday through Sunday — 6 a.m. instead of 7 a.m. — so that CrossFitters can enjoy their eggs or pancakes before each day's competition kicks off. It's also opening 7 a.m. to 1 p.m. this Monday, usually a day off for the business, so that athletes and anyone else can have a "rest and recovery" meal and celebrate the games being over. 
Some local businesses have added special menu options for CrossFit week. Ancora Cafe & Bakery, for example, has added a cold brew smoothie featuring peanut butter and pea protein, a salad topped with meat and eggs, and a new loaded scrambled egg dish. 
But Short Stack opted to keep its usual menu this year. "We go back and forth every year, but it seems like … they just order the same (things) every time," Lindenmeyer said. "So if it ain't broke…"
What catches some businesses by surprise, Lindenmeyer said, is that competition brings a surge in business not just for a week, but sometimes for a whole month. "It's an international event, so it's not like these athletes get here the night before and they're ready to compete," Lindnemeyer said. "They have to come here weeks, if not months, in advance to acclimate and find a home gym and get their training program on point."
For Lindenmeyer, who loves hearing CrossFit visitors speaking so many different languages in her cozy downtown diner, that international aspect is just as exciting as the surge in sales. 
"As a restaurateur and restaurant owner, it's really fun to have folks dine and hang out and build community at your space," Lindenmeyer said. "It's really cool to have Madison be the home base for such a big international event."
The games run through Sunday at the Alliant Energy Center. Click here to learn more and purchase tickets.