Every two years, the Greater Madison Chamber of Commerce sets a new advocacy agenda, the set of priorities the business network plans to lobby for. 
Topping the list last year: "Make the Madison area the best place in the country for entrepreneurs of color to own a business." It's a lofty goal for a city and state that regularly top national lists for racial disparities. 
"Historically, in this country, the only way to create true wealth is to be in the ownership class," said Zach Brandon, president of the Greater Madison Chamber of Commerce. "And so how does that happen?"
At a Tuesday panel at Madison College, convened by the Chamber, four experts on entrepreneurship took on that question. All the panelists, as well as moderator David Aguayo, the Chamber's head of public policy and advocacy, are people of color.
"We're here today because we believe that the greater Madison that we aspire to be — that we can be — is on the horizon," Aguayo said. "After a period of unprecedented challenges, we see opportunity … but what's needed now is the right intentionality and determination."
Eugenia Podesta, co-founder of Synergy Coworking, said she'd been an entrepreneur since childhood, when she was so eager to do business that she hawked crabapples. But when she returned to her hometown of Madison after stints living in Peru and Washington, D.C., she struggled to find the opportunities and multicultural community she'd found elsewhere. She and partner Spencer Hudson opened Synergy in 2016 with a goal of "centering Black and brown professionals and entrepreneurs."  
Making Madison a better place for entrepreneurs of color will require more than businesses like hers, and more than chambers of commerce and nonprofits that teach aspiring entrepreneurs things like how to write a business plan, Podesta said.
"If I go and spend all this time (making) my business plan, and I go to a bank and the door is shut in my face … what is the point of that ecosystem if we still have all of those barriers that we cannot surpass?"
It's a familiar scenario to Corey Whitmore, founder of multimedia engineering and DJ services company Media 22. In 2005, when he founded his first business, the Milwaukee-based record label Duce Duce Entertainment, he walked into bank after bank with 68 pages of plans and financial projections, only to get rejected for one loan after another. That's why both of Whitmore's businesses have been self-funded ventures.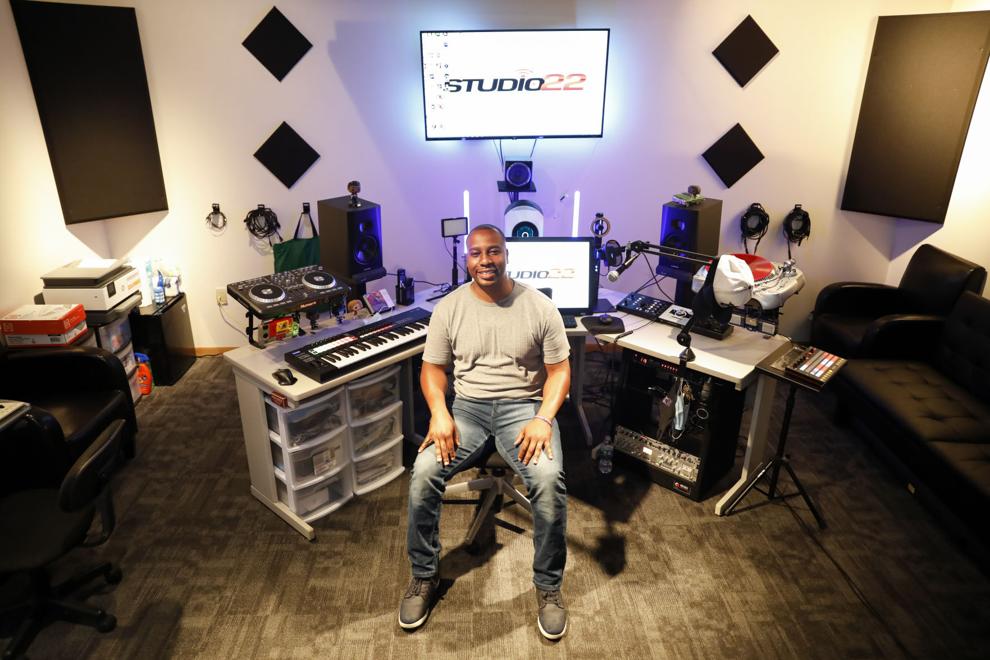 Lenders need to be more flexible, said Saran Ouk, who now serves as business resources manager for the city of Madison's Economic Development Division. She began her career at a credit union, where she was sometimes able to give loans to people whose financial histories would have prompted immediate rejections from most banks. 
Take the client with a credit score of 500, whose credit took a nosedive after they lost a job, racked up medical bills and turned to a payday loan company charging exorbitant interest. 
"I went back and they said, 'If they could pay a 500% interest rate, they can pay our 18% interest rate,'" Ouk recalled. "To me, that was common sense, but (some) folks are just like, 'No, they have a 500 credit score, that doesn't work.'"
That's just one example, Ouk said, of the sorts of requirements she thinks are overdue for an overhaul. "They've been written such a long time ago, and they only benefitted certain groups and communities," Ouk said. "It doesn't fit our community anymore."
How much can city programs help?
Now, Ouk is trying to get the city to loosen some of the requirements for its grant programs too. The Facade Improvement Grant, for example, which offers funds for business owners to renovate the exterior of their storefronts, is currently only available to businesses in a few parts of the city. Business owners must pay a fee to apply, and they must provide funds to match the grant. In the coming months, Ouk and her colleagues plan to present a proposal to city council to eliminate the fee and matching requirement and make the program available citywide.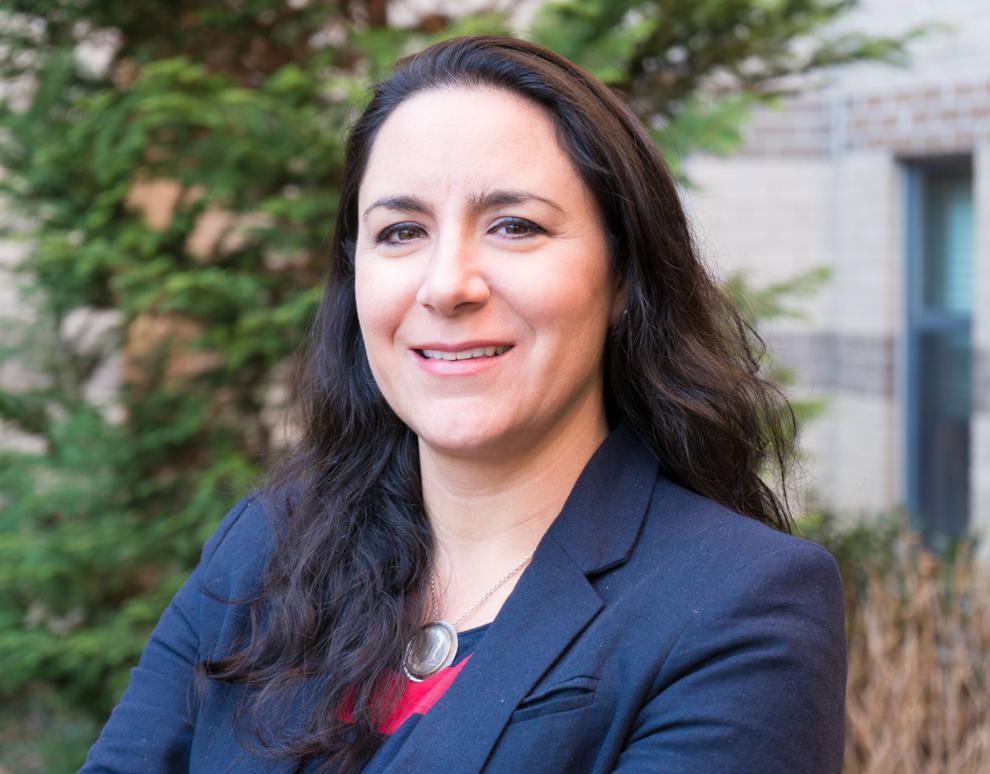 That, said Podesta, is the sort of change she and others have spent years wishing for. "I think, a lot of times, we enter these spaces and think that the rules are set in stone and that there's nothing that can be done about them," Podesta told Ouk. "You're opening doors and providing access in ways that are unmatched."
In Madison, new funding opportunities have been created in the two years since the pandemic began. One is the city's Pop-Up Shop initiative, currently located on State Street, where about a dozen small businesses share two formerly-vacant storefronts for about $150 in rent each month — compared to about $5,000 to rent a full storefront at market rate. 
Another program launched last year, the Commercial Ownership Assistance Program, offers existing business forgivable loans of up to $250,000 to buy commercial space. But the program only has enough money to fund a few such grants each year, and many businesses wouldn't have the resources or the know-how to finance the remaining cost. 
"$250,000 may sound like a lot, but if it's a million dollar building, that's only 25% of what you need. So do you have that banking relationship to get the rest of the $750,000 that you'll need?" Ouk said.
Still, governments generally offer very limited grant programs for for-profit businesses, as opposed to nonprofits, Ouk said. The business grants they do offer are typically geared toward established businesses rather than startups. There's a good reason for that, she said, as governments want to invest taxpayer dollars wisely, and businesses without a track record are riskier investments. 
Grow demand, spread the word
These funding challenges are one reason that the city's ethnic chambers of commerce — including the Madison Black Chamber of Commerce, the Wisconsin Latino Chamber of Commerce and the Hmong Wisconsin Chamber of Commerce — are so important, said Seyoum Mengesha, business development director for the Wisconsin Economic Development Corporation.
Those chambers provide the sort of personal attention and understanding that credit unions and banks might not. "I need to feel very comfortable when I go to an office, (knowing) that I can see somebody who looks like me, who can understand me, who is not watching the time as I am speaking," Mengesha said of the importance of culturally appropriate services.
Mengesha has worked with the various chambers to launch and grow their own revolving loan funds, providing an alternative funding source for those who might otherwise not qualify for funding. In March, Gov. Tony Evers awarded $8 million in federal pandemic relief funds to Madison-based ethnic chambers and other Madison-area organizations supporting diverse entrepreneurs.
That funding will help the city's ethnic chambers continue to grow, Mengesha said. "We are very grateful, but it's a start. It is not the end," he said. "What is very important now is that the organizations that have received this kind of funding need to have a good plan, need to have a good strategy, but they also need to use this to leverage the future, to generate enough resources to provide what the businesses need."
Meanwhile, he said, to truly create an equitable environment, bigger businesses and governments must choose to spend their dollars with businesses owned by people of color. "It doesn't matter how many minority businesses you create. What matters is that those businesses generate profit and grow," Mengesha said.
Creating an environment where entrepreneurs of color can thrive will also require expanding education and outreach efforts, the panelists agreed, since just offering a service or a grant doesn't guarantee that the entrepreneurs who most need it will find it. 
"I'm in a circle now in which I'm able to access the information without having to necessarily search for it. So I'm in a privileged position," Whitmore said. "But I know so many people that don't have that circle."
Whitmore, who co-hosts and produces Black Currency, a financial literacy podcast designed for Black Madisonians, said entrepreneurs of color often take on the responsibility of teaching other would-be entrepreneurs everything they didn't know when they were starting out. It's important work, but it can stretch those entrepreneurs thin.
He'd like to see local governments and organizations going beyond mass emails or social media posts, perhaps even checking the chambers' member directories and paying a visit to each listed business.
"Normally, I would say door-to-door is probably not the most efficient way to do it," Whitmore said. "But we really have to be cognizant about meeting people where they're at if we're dedicated to really getting this information out to the masses by any means necessary."