Four years ago, I signed on to the project that would become "Madison Chefs: Stories of Food, Farms, and People." That book, coming on Dec. 21 from University of Wisconsin Press, highlights nine local chefs who re-imagined what Wisconsin food could be, from New Jersey-influenced farm-focused pizza to Wisconsin-style bibimbap.
"Madison Chefs" features 28 recipes and 150 color images by commercial photographer Chris Hynes. To celebrate its release, I'll talk with Chris Lay, my co-host on The Corner Table podcast, at a book launch event on Tuesday, Dec. 21, at Leopold's Books Bar Caffé, 1301 Regent St. The book is available for pre-sale wherever books are sold (and of course I hope you'll support a local bookstore).
Madison's food scene is never static. A lot has changed since I wrote this introduction, excerpted below. Though some restaurants have closed and some people have left the industry altogether, I believe these chefs and restaurateurs point to an exciting future for Madison food.
Planting a seed
If stock footage existed of the beginnings of Madison's farm-to-table movement, it would look something like this.
It was a few weeks before Christmas in 2017, and the sky in downtown Madison was a steely, merciless gray. Wind whipped around the Madison Senior Center as temperatures edged toward freezing.
Inside, Odessa Piper didn't care that win­ter had barely begun. At booth after booth at the winter Dane County Farmers' Market, she handed out little baggies of anise hyssop seeds, ready for planting in spring. Piper had dried them herself.
"They have these beautiful heads, and you can use the buds," she told one farmer. "Use them in shortbread, anything you'd put lavender in. You can play all day with it. … This is like my mission in life, to get people to grow anise hyssop."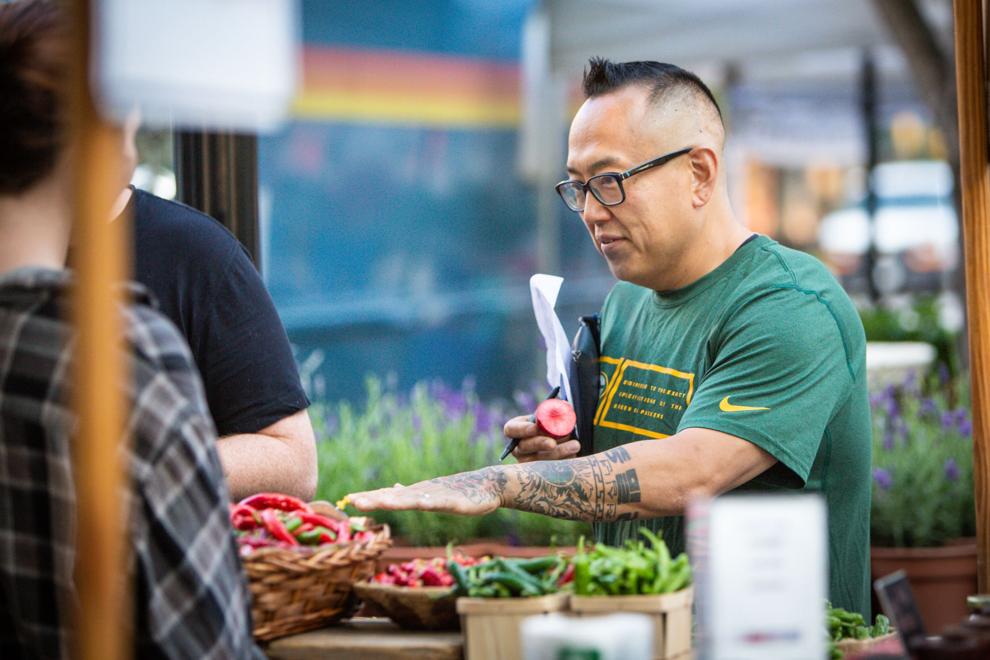 Piper, a social butterfly with a market tote, was so delighted to be chat­ting with farmers about goji berries, sorghum and methods of preserving summer fruit, she missed the window for the cheese she'd come for, Hook's Sweet Constantine. Tony Hook apolo­gized when he explained they had sold out.
"This is what I would eat personally," Hook said. He handed her a free chunk of pepperjack cheese to try on a burger recipe Piper was testing for a new food artisan program at Taliesin in Spring Green.
"Oh, I'm embarrassed to have you do that," Piper said.
"You've done so much for us," insisted Julie Hook.
"It goes in the promo budget!" Tony added.
"Oh, well," Piper said. "Bless you."
More than 40 years earlier, chef Piper founded Madison's best-known fine dining restaurant. L'Etoile, a small, French-influenced spot on the Capitol Square, planted roots in Madison around the same time as Alice Waters' groundbreaking restaurant in Berkeley. Like Chez Panisse, L'Etoile was farm to table before the phrase was greenwashed away.
Tucked on the second floor at 25 N. Pinckney St., L'Etoile had fewer than 50 seats. The kitchen was tiny, the dining room was inaccessible, and it couldn't support the farms it needed on its own. To ensure those farms' survival, Piper introduced Wisconsin market farmers to chefs in Chicago, big names like Charlie Trotter and Rick Bayless.
"It's hard to overstate the importance of the symbiotic relationship between the restaurant L'Etoile and the market," Nichole Fromm and JonMichael Rasmus wrote in their 2015 book, "Madison Food: A History of Capital Cuisine." "Odessa Piper's influence on area chefs was a driving force behind their adoption of the loca­vore ethic. … She encouraged farmers to coor­dinate with one another and create demand for their high-quality products beyond Madison.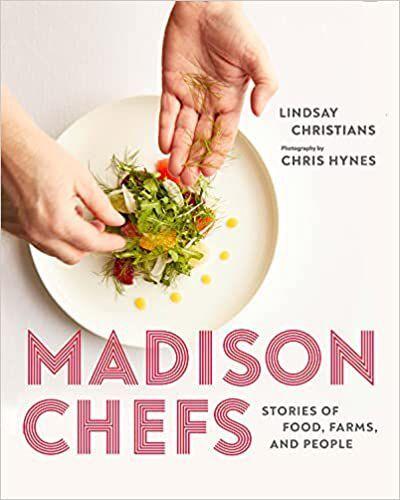 "And luckily for all, Madison's appetite for farm-based dining is seemingly insatiable."
On that brisk morning at the winter mar­ket, Piper's successor, Tory Miller, was cooking the market breakfast, a key draw to the win­ter market. By the mid-2010s, Miller's Deja Food Group had four high-profile spots with ample dining rooms. The market had expanded, too — from June until October, there was a farmers' market every day of the week somewhere in the city.
Piper pulled Miller aside. Would he come out to Taliesin in Spring Green, talk to the students? He would. He would do anything for Chef O.
"I don't think there's a chef working in Madison who doesn't know Odessa's name," Miller said. "I wouldn't be here if it weren't for chef Odessa."
As they chatted, a woman approached. She looked as if she was about to ask for an auto­graph, but she just beamed at Miller. She had seen him on "Iron Chef Showdown" with Bobby Flay on the Food Network. "We saw you on tele­vision!" the woman said. "Congratulations!"
Both Piper and Miller won a James Beard Award for Best Chef: Midwest, the only chefs from Madison to do so. Between them, they probably knew every farmer in the room. But when it came to visibility, it was Miller, not Piper, who shoppers recognized.
Miller was savvy on Instagram. He starred in a Culver's commercial and often appeared on the covers of local publications. By 2017, what it meant to succeed had changed, for both farmers and restaurateurs.
Madison's new culinary innovators had picked up Piper's torch and kept it burning. But the costs, challenges and demands from diners were not the same.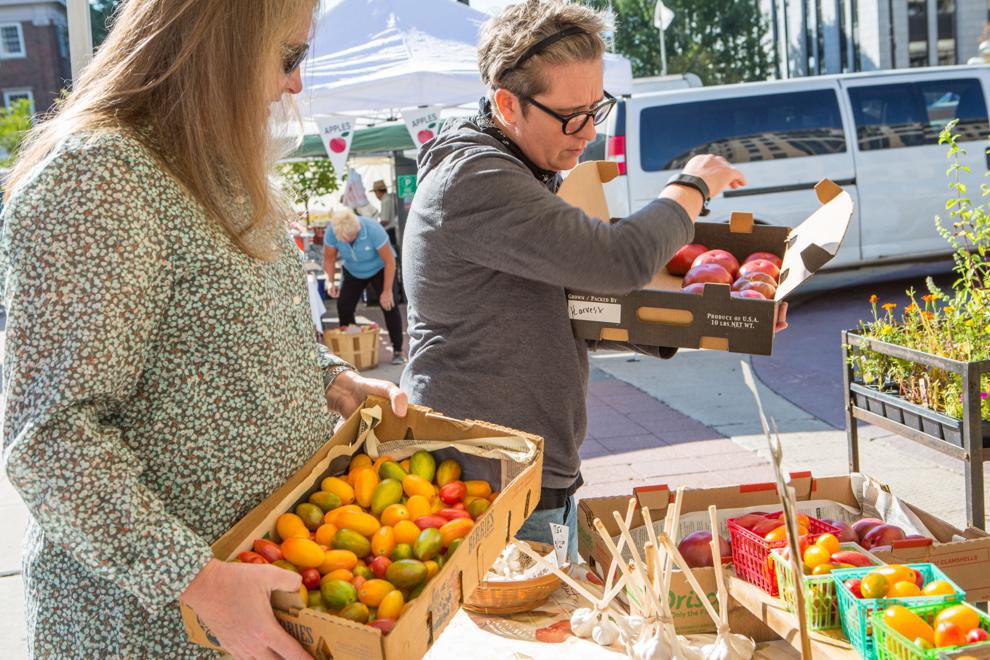 Culinary innovation
Statewide, the breadth of Wisconsin cuisine had expanded by 2009, when Terese Allen pub­lished her update to "The Flavor of Wisconsin" cookbook with the Wisconsin Historical Society Press. "Meals served in Wisconsin restaurants have gone from the fried bacon and mush of nineteenth-century taverns to the meatloaf and mashed potatoes of 1920s roadside lunch wag­ons, and from Culver's drive-in ButterBurgers to Dave Swanson's bresaola with peppered sun­chokes and blue cheese," she wrote. "Clearly, dining out in the Dairy State has come a very long way."
Fromm and Rasmus' food history noted that, until the 1970s, Madison's food scene was dominated by steakhouses, pizza parlors and Chinese American fast food. Supper club culture was prominent, and workers who ran the assem­bly lines at Oscar Mayer and other factories filled up taverns on the north and east sides of the city.
The 1990s, Fromm and Rasmus wrote, were "a time of consolidation of the gains of the previous decades," with more non-European "interna­tional cuisine" like Thai, Indian, Indonesian and Laotian food. By the time their history was pub­lished in 2015, "for every venture that closes after a few months, two more seem to take its place."
For years, cities many times larger than Madison could not match the culinary vari­ety, innovation and depth of talent found in Wisconsin's capital. The University of Wisconsin–Madison drew professors and stu­dents with global tastes and offered recession-resistant economic sustainability. A flourishing food cart scene encouraged experimentation with low overhead. Chefs in Chicago looked north and saw lower rents and a great place to raise a family.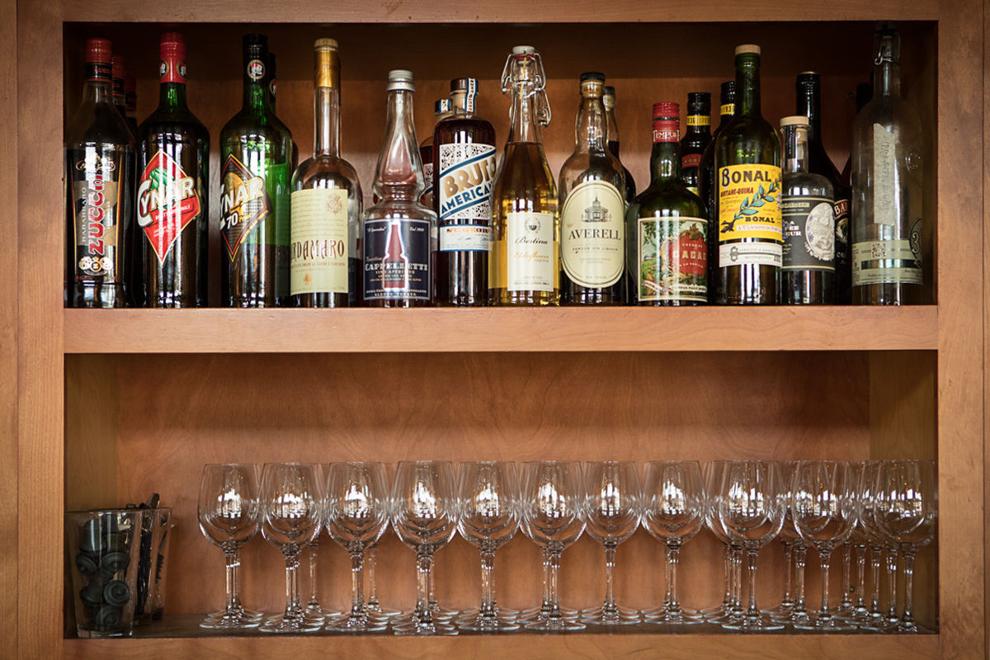 In a slow wave, chefs and restaurateurs aban­doned the big city in favor of Madison's slower pace. Some, like Tim Dahl, had Madison roots; he and his wife, pastry chef Elizabeth Dahl, oper­ated an elegant, Italian-influenced restaurant on the Capitol Square from 2010 to 2017. After their own stints in Chicago, Phillip Hurley and John Gadau opened Sardine, Marigold Kitchen and Gates & Brovi.
From Chicago came chefs Dan Bonanno and Jonathan Huttsell at A Pig in a Fur Coat and Sean Pharr at Mint Mark. Graft's opening team, including chef Phillip Rodriguez and sommelier Lucas Henning, all landed in Wisconsin after shifts in the Windy City. Eventually, Madison itself became a launchpad for chefs who landed at ambitious restaurants in Delafield, Cedarburg and Viroqua.
This reflected larger trends, as culinary inno­vation became decentralized in the 2010s. Kevin Alexander, a restaurant critic who traveled na­tionally covering restaurants for Thrillist, doc­umented some of the changes in his 2019 book, "Burn the Ice: The American Culinary Revolution and Its End."
"There's something unique to what has trans­pired over the past decade or so," Alexander wrote. "For a moment, it seemed … that a hope­ful, progressive future of food was upon us. … We were living in an Alice Waters fever dream, a time when it seemed possible that everyone not only should but could eat great, thoughtful food from local farmers and their own gardens, and that chefs and bartenders doing the most creative, progressive things would be the ones rewarded."
Madison's collectivist history fed collabora­tions and pop-ups. Downtown became a draw — the Capitol Square, characterized by alders in the 1990s as "a ghost town" with little in the way of restaurants or retail, blossomed post-recession. In 2015, I wrote in The Capital Times that "every­body seems to want to open a restaurant in the Capitol's shadow."
The new generation
After Piper, one of the first chefs to claim and expand Madison's farm-connected restaurant scene was Tami Lax, who opened her restaurant, Harvest, in 2000. Lax cofounded one of the coun­try's first Slow Food chapters, launched a dozen chefs toward successful careers of their own, and, in doing so, deepened many restaurants' relationships with Wisconsin artisan producers.
When her downtown Madison take on a clas­sic Wisconsin tavern, The Old Fashioned, opened in 2005, Lax made locally raised meat and produce accessible to a wider audience. When he opened the first Salvatore's Tomato Pies in Sun Prairie six years later, Patrick DePula made a similar move. As DePula's restau­rant group expanded, the chef-owner has become one of the most vocal supporters of local food in the Madison area.
Another pizzeria owner, Gilbert Altschul, came from a restaurant family and estab­lished his own ambitious vision on a stretch of Madison's funky Willy Street. After opening Grampa's Pizzeria in a former gun shop, Altschul opened a cocktail bar in the house next door and established a garden-scale model for sustainable agriculture in the midst of local climate change.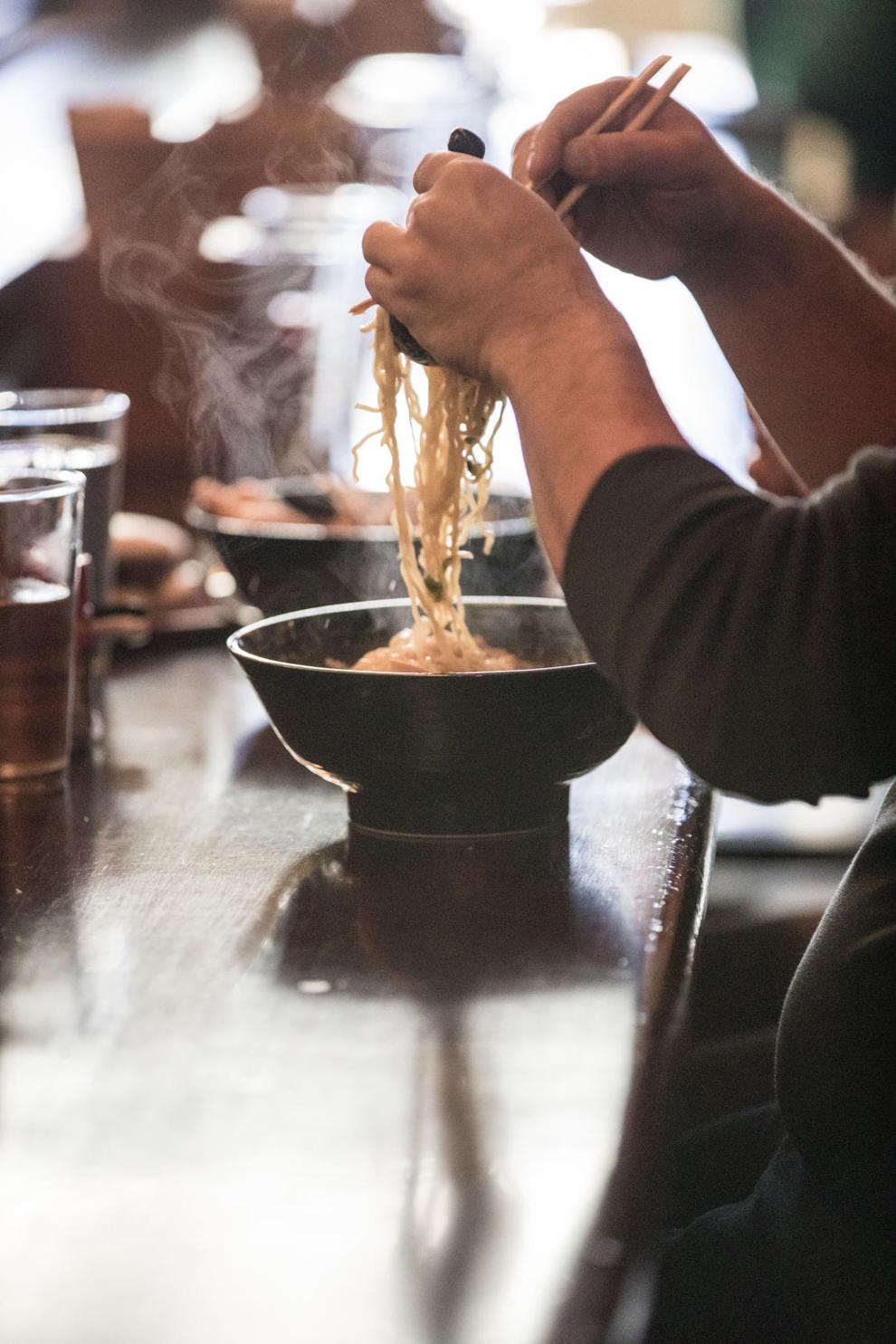 At Osteria Papavero, Italian chef Francesco Mangano cooks traditional, rustic Italian food for Wisconsin palates. His work opens connec­tions between Madison's farm-to-table values and his specific international cuisine. Nearby, at Sujeo and Graze, Miller made these kinds of connections, too, as he explored his Korean heritage alongside his southeastern Wisconsin upbringing.
Jonny Hunter started Underground Food Collective with a group of friends and the unwavering idea that better food could make life better for both farmers and eaters. As an advo­cate for social justice in local foodways, Hunter extended the collective's influence beyond their restaurants through Underground Meats and Underground Butcher.
Chef Dan Fox trained in Michelin-starred kitchens but, after opening Heritage Tavern in 2013, found a second passion in farming. The way Fox broadened his base, financially and oth­erwise, into meat processing shows how high-end restaurants on the Square can connect even more directly to the producers around them.
Francesca Hong and Matt Morris were men­tored by Madison's premiere Japanese chef, Shinji Muramoto. At Morris Ramen, their model goes beyond soup to creating a new kind of cul­ture, one where staff feels supported and heard. Their focus on mental health, equity and inclu­sion signals where the industry needs to go next.
Writing a restaurant boom
I became a journalist on purpose and a food writer by accident.
 In 2008, following two years of graduate school and many years as a barista, I joined the Cap Times, where I was hired to be an arts writer for 77 Square. As at papers all over the country, the Cap Times' staff contracted during the Great Recession. I soon added restaurant criticism, food features and a wine column to my beat.
Madison's restaurant boom lasted for just over a decade, echoing similar expansions in Nashville, New Orleans, Portland, Philadelphia and Detroit. It became my job to eat all over the city, reporting on the rise of cocktail bars and artisan pizzerias, chronicling the spread of poke, ramen and taco shops. I wrote about the future of community supported agriculture, sustainable meat and school lunches. I covered the #MeToo movement in restaurants, gender disparities among culinary leaders and the predatory behavior of third-party delivery services.
The idea for "Madison Chefs" came from Raphael Kadushin, the former executive editor of UW Press and an accomplished food and travel writer. Kadushin wanted to publish a book about local chefs, imagining they could tell their own stories in a series of profiles.
He contacted Hynes, a local commercial photographer with a keen eye for food photography. Then he emailed me. I signed on to the project that would become "Madison Chefs: Stories of Food, Farms and People" in summer 2017, and started reporting in the fall.
When pulling together a short list of restaura­teurs to profile, I looked for impact and ambi­tion. Each of the people in "Madison Chefs" has strong local ties through family, training and career. I wanted diverse voices and a sense of vision. How did each of them reflect where Madison's food scene had been? How were they changing where it might go? What farmers, mentors and staff made their accomplishments possible?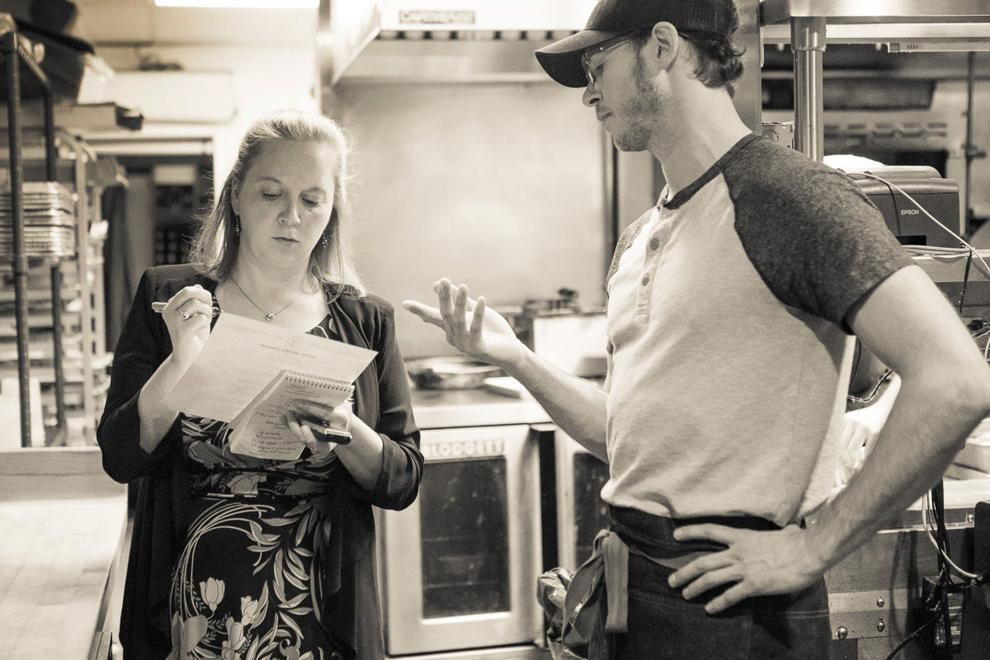 Over the next year and a half, Hynes and I went with the chefs into farmers' fields. We met friendly young cows and sampled microgreens in steamy greenhouses. We shuffled around the Saturday morning farmers' market, peered into pizza ovens and ducked into tents at special events.
I conducted dozens of interviews with chefs, line cooks, bakers and servers. I talked to the chefs' parents, their mentors and teach­ers. I foraged in the archives for early reviews and national press. And I spent hours at the bars of these restaurants, paging through stained recipe books and talking to bartenders.
Restaurants, like people, have natural lives. Even before a global pandemic changed the restaurant landscape permanently, Madison saw the closure of critically acclaimed projects like Underground Food Collective's Forequarter and Tory Miller's playful pan-Asian American restaurant, Sujeo. Between when the book was sent to the printer and publication, Estrellón closed as well.
We also had to make some difficult deci­sions. There are important culinary figures not meaningfully included in the book, among them Henry Doane at Tornado Steak House and Tempest Oyster Bar, Patrick O'Halloran at Lombardino's and Molly Maciejewski at Madison Sourdough Company. Madison has far too few women in restaurant leadership roles, but I would love to write more about restaurateurs like Jean Tran at Ha Long Bay and entrepreneurs like Christine Ameigh at Christine's Kitchens.
Still, I believe every chef we focused on in "Madison Chefs" left, or will leave, a permanent mark on Madison's culinary land­scape. They changed what's possible, what din­ers might embrace, and what new restaurateurs are willing to try in a tavern-centric city of fewer than 300,000 people.
Future of food
In his book, Alexander argued that the boom times for "chef-owned, casual fine-dining restaurants" ended well before the pandemic spring of 2020, driven by stress on the labor pool (particularly in the back of the house), increased rent and food costs, overexposed trends and the devaluing of words like "craft" and "farm to table."
Yet when I think about the future of Madison's culinary scene, I'm optimistic, in part because of what I witnessed over the course of report­ing and researching this book. These restaura­teurs gambled with their savings, relationships and health. They struggled with high turnover, still an issue at restaurants everywhere. They weathered unpredictable disasters and their own personal mistakes. A few won awards. Some failed, pub­licly. Every one was trying something big.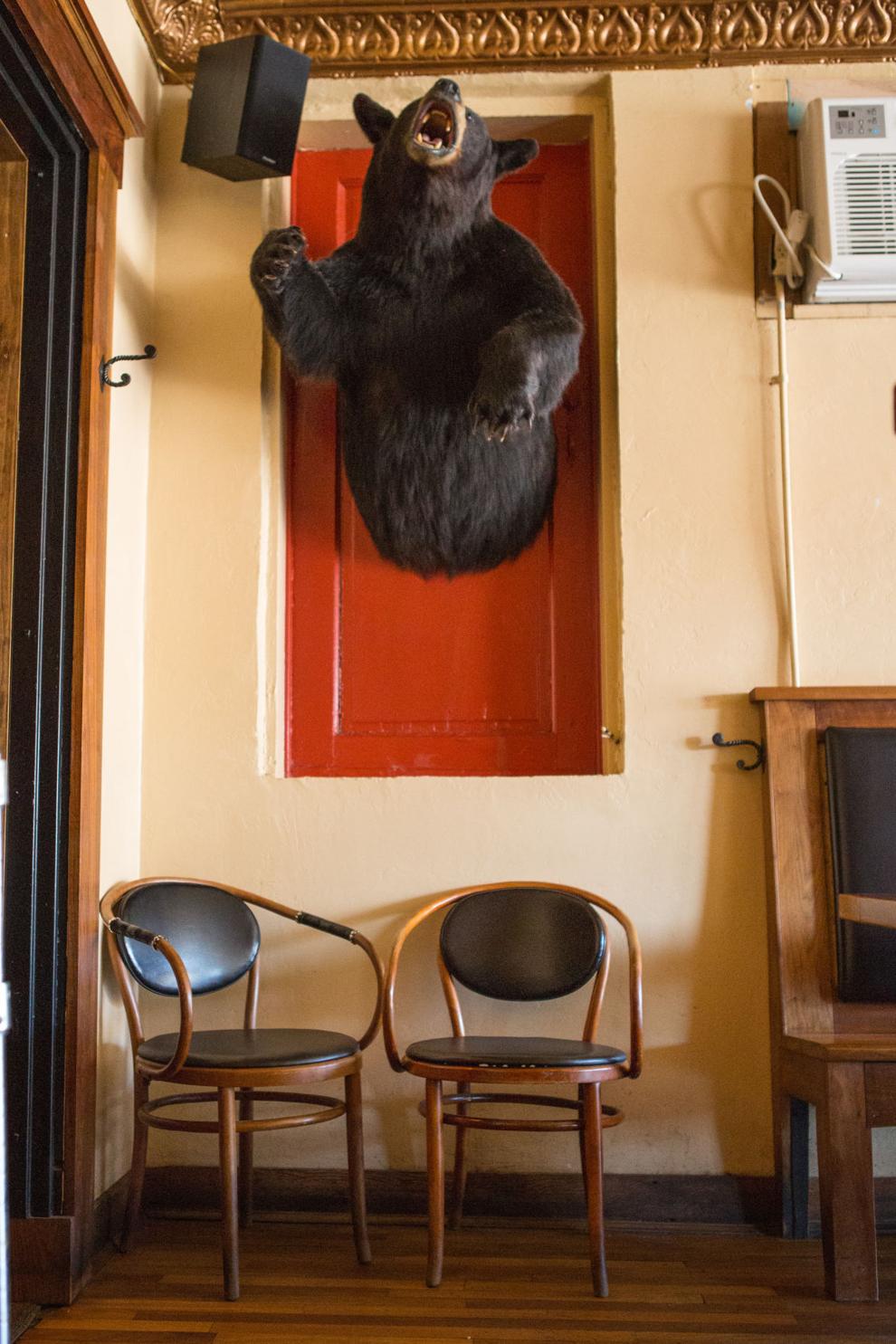 Early on, I chatted with Allen, the culinary historian and author of "The Flavor of Wisconsin." Allen explained that what made Madison special as a food city was its "rooted cosmopolitanism."
"We have an urban center, but we're touched by and surrounded by this amazing agricultural diversity," she said. "There's this symbiotic relationship going on. Historically, we understand how important we are to each other, all in terms of food."
As this book went to press in the midst of a pandemic, Madison's independent restaurants had experienced a seismic shift in how they do business. We may not know what restau­rant dining will look like another 10 years on. With this book, I hope to offer a glimpse of what was — and what could be.
Lindsay Christians (she/her) is a full-time food editor and arts writer at The Capital Times in Madison. In 2016, she founded The Corner Table podcast. In addition to the Cap Times, her food writing has appeared in Daily Coffee News, Eating Well, Feast & Field, Growler, The Heavy Table and Zagat, as well as "The Secret Atlas of North Coast Food." "Madison Chefs: Stories of Food, Farms and People" (UW Press, 2021) is her first book. lindsaychristians.com
Chris Hynes (she/her) is an advertising and commercial product photographer specializing in lifestyle, food, fashion and people with a full studio in Madison. chrishynesphoto.com