Some in Madison know Troy Community Gardens as a place where people from many countries and backgrounds grow organic vegetables and beautiful flowers. 
Others know Troy Farm as the community supported agriculture (CSA) farm that grows the food they eat every week. 
This year, the Troy complex is also the site of a weekly, low cost community dinner on Thursdays (called, appropriately, Thursday Nights at Troy: Dinner in the Garden).
With a rotating roster of chefs in a garden setting, it's a meal you won't want to miss.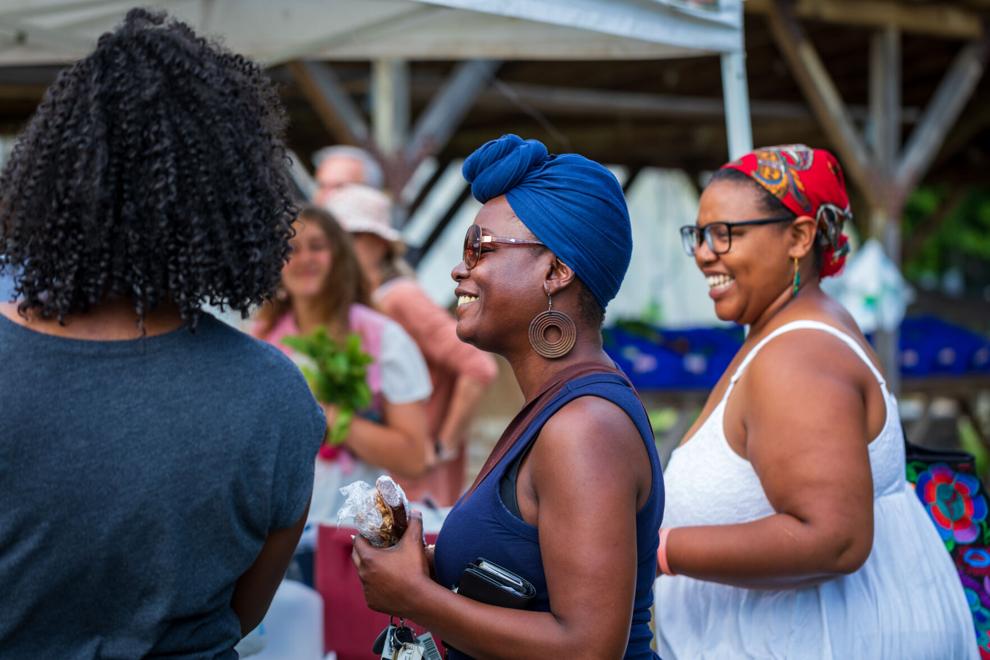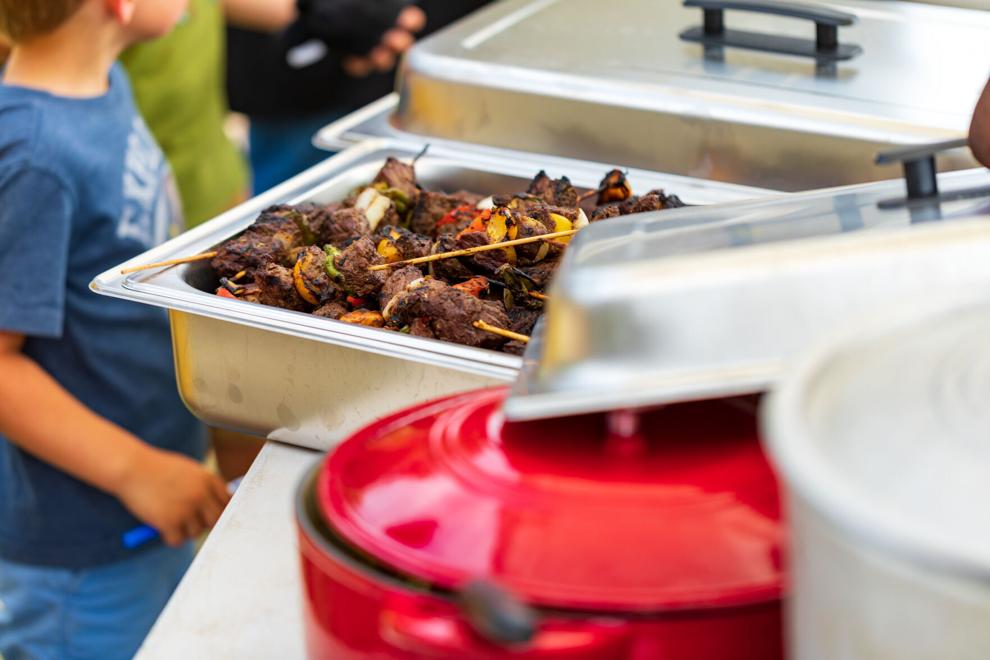 Though the weekly dinners launched recently, they were a long time in the planning. Rooted, the organization which oversees the gardens and farm, received a SEED grant from the Madison Food Policy Council in 2019 to provide community meals at low or no cost. 
Then came COVID, and the money was instead used to start a program which delivered free CSA boxes to north side community centers, elementary schools and churches.
That program continues, but Rooted staff wanted to return to the original plan. This year, meals will be offered every Thursday until Aug. 25. 
Presenters alternate between the nonprofit Little John's, which provides food on a "pay what you can" basis, and local pop-ups cooked by chefs of color.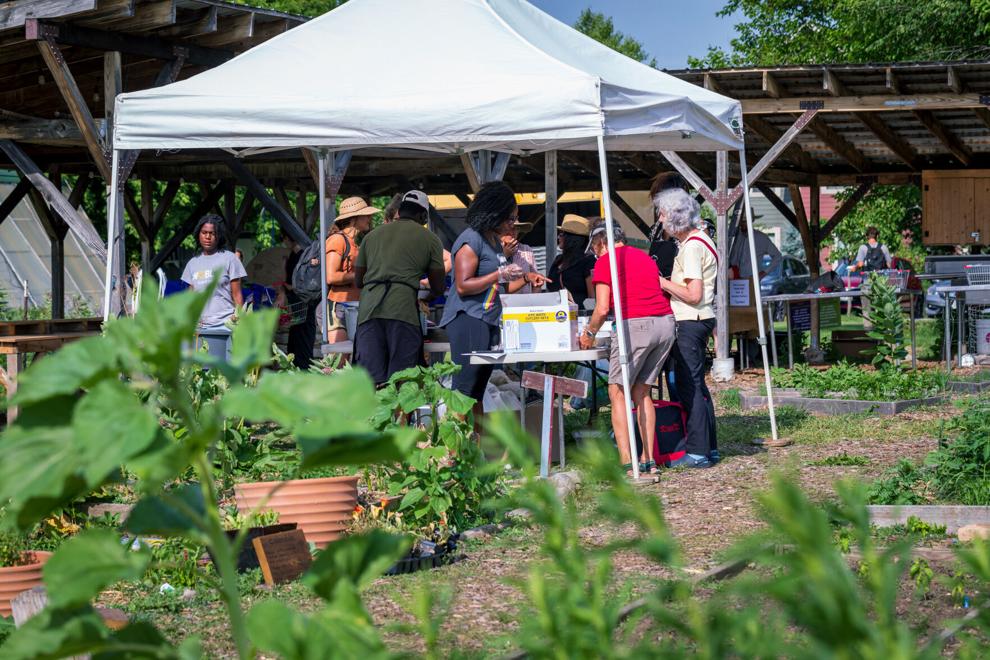 'It supports people's lives'
Among those chefs is Yusuf Bin-Rella of TradeRoots Culinary Collective, who grows at Troy Farm much of the food he cooks. State Rep. Francesca Hong, co-owner of Morris Ramen, is another. Sei and Melissa Kidau, together with Melissa's mother, Winnie Durrant, were the cooks on a recent Thursday evening. 
Sei Kidau, originally from Liberia, is vice president of community lending at Johnson Financial Group. Melissa Kidau is a real estate agent, while Durrant is a certified nursing assistant. Melissa's family is from Jamaica, and the Kidaus run the non-profit Youth Empowerment Initiatives (YEI), which has projects in Jamaica, Liberia and Madison. 
Proceeds from the dinner supported the work of the organization. In Liberia, YEI employs full-time workers to grow vegetables for local markets. In Jamaica, the organization supports a ginger growing project.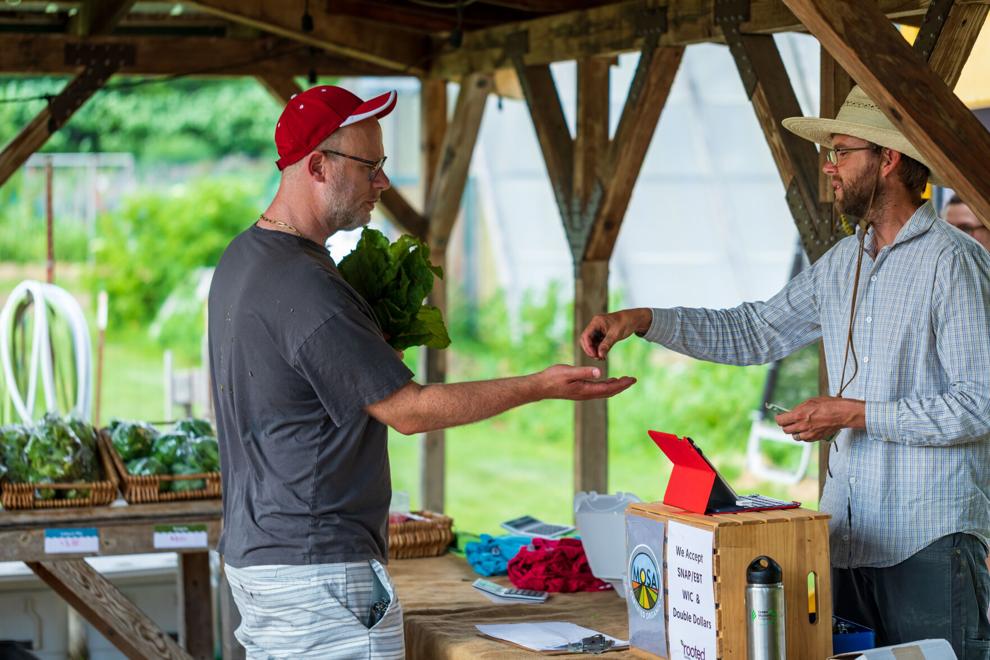 At Troy Farms, YEI grows African and Jamaican ingredients like Scotch bonnet hot peppers (used to make Jamaican jerk) and several varieties of "garden eggs," or West African eggplants. 
First- and second-generation immigrant children learn about their culture through these foods when they tour the farm, and when the vegetables are shared with their communities. Some of the peppers have been sold to Jamaican restaurants in Madison and Milwaukee, and the proceeds were used to set irrigation for the farms in Liberia. 
Jamaican and West African foods are very similar, Sei Kidau said. 
"West Africans were transferred to Jamaica and enslaved, so the food and culture are closely aligned," he said. "I, as a Liberian, would have more in common with a Jamaican than with a Kenyan."
YEI is "a money losing venture," he said, "but it supports people's lives."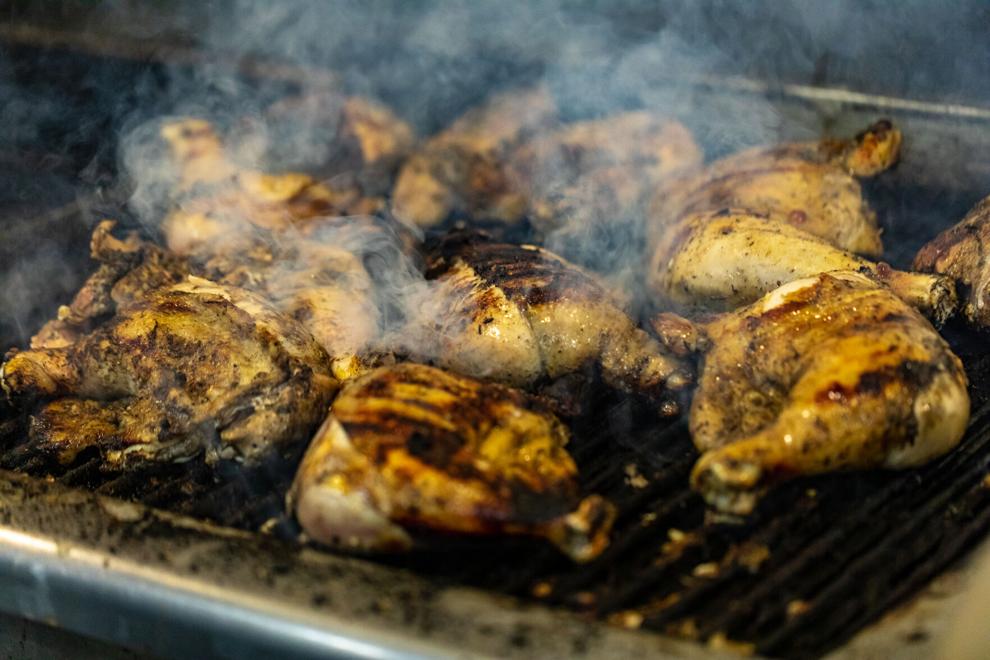 Jerk chicken, curry goat
Standing under a white tent with hot dishes and large pots in front of him, Sei served Jamaican food that was plentiful and delicious. For $10 he offered a large plate of coconut rice with beans (or peas, as they're known in Jamaica), a quarter jerk chicken, curry goat and cabbage cooked in sweet curry, thyme, hot pepper and onions. 
For another $4, diners could have a grilled beef kebab, marinated in sweet pepper, Scotch Bonnet pepper, peanut butter sauce and various herbs and spices. 
Diners sat under the Troy Community Gardens tent, sharing the table with other patrons, and debated which of these foods was the most delicious. (The debate was futile; everything was good.)
The chicken carried jerk flavor and smokiness all the way to the bone. The goat, cooked slowly for a long time, was exquisitely tender. The kebab, too, was appetizing and delightful, and the cabbage was like no cabbage I've tasted before, carrying a wealth of sweet, sour and hot flavors.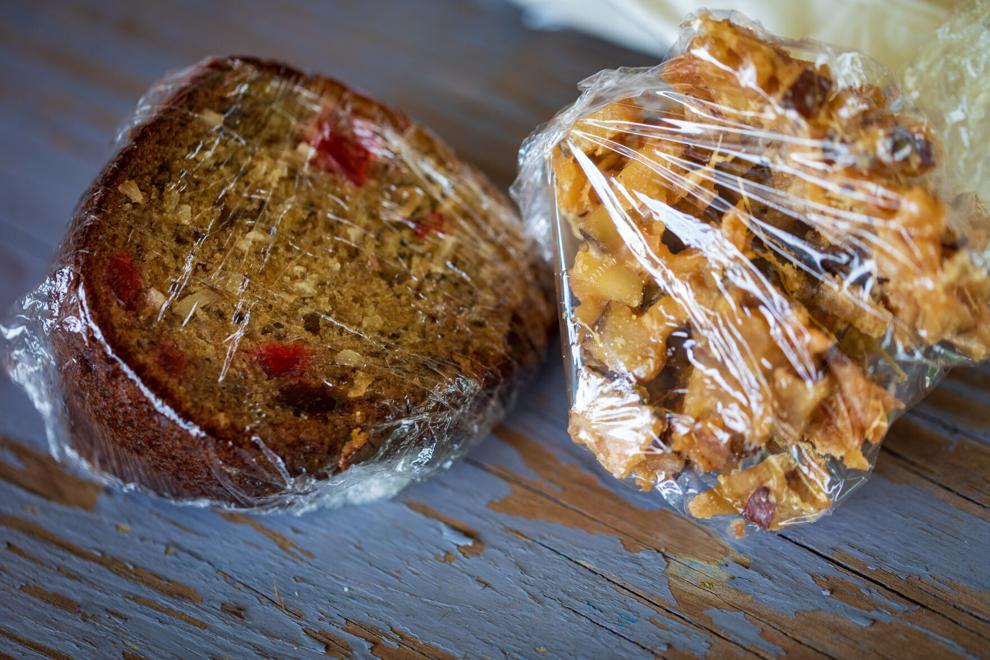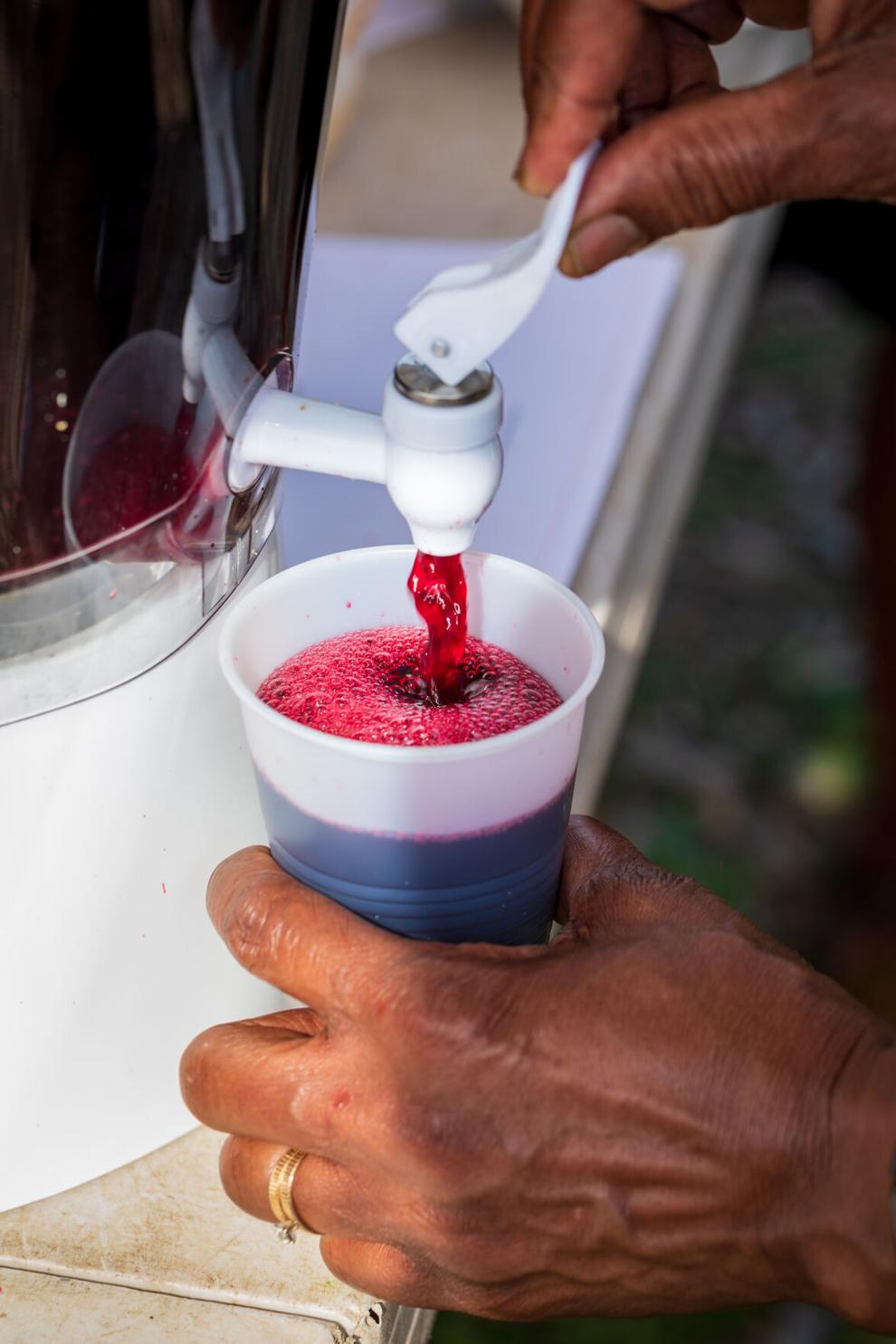 Diners could quench their thirst with sorrel, a drink made from the hibiscus flower that is less sweet than the Mexican 'jamaica,' or with very strong homemade ginger beer, cooked with lime and raw sugar (each $2). 
For dessert, there was a superbly moist banana nut bread ($2), baked with cherries, raisins, coconut and pecans, as well as ginger drops. These robust clusters of sweetened ginger ($2) easily cleared nasal congestion, just like the hot pepper in the main dish. 
Portions were plenty for a meal the following day, but that's not always the case at these dinners — according to Rooted staff, other dinners are likely to be enough for just one meal. 
The menus, decided the week of a dinner to ensure Troy Farm can provide the produce, are listed on the Rooted website, where you can also sign up for the newsletter. Little John's Kitchens is set to cook on July 21, and the Kidaus and Durrant will serve a West African meal on July 28.