Ask any of Trio Ramen's three owners which menu item is their favorite and each woman will give the same answer: tonkotsu ramen. 
"The broth is just so creamy and the pork is so juicy and tender," said Xuan Wang, who owns Trio with friends Wendy Weng and Peggy Wang (no relation). Trio uses kurobuta, also known as Berkshire pork, in the soup to showcase its marbling and fatty attributes. 
"And if you order some kaarage (fried chicken) to dip into the broth, it's even better."
Trio Ramen (2831 Parmenter St.), also known as LeTrio Ramen, is adorned with ivy-covered lamps hanging from the ceiling and a line of Chinese opera face masks displayed above the window to the back kitchen. Diners can see steam rising from the 40 gallon pressure cooker boiling either pork or chicken broth near colorful pictures of Trio's specials.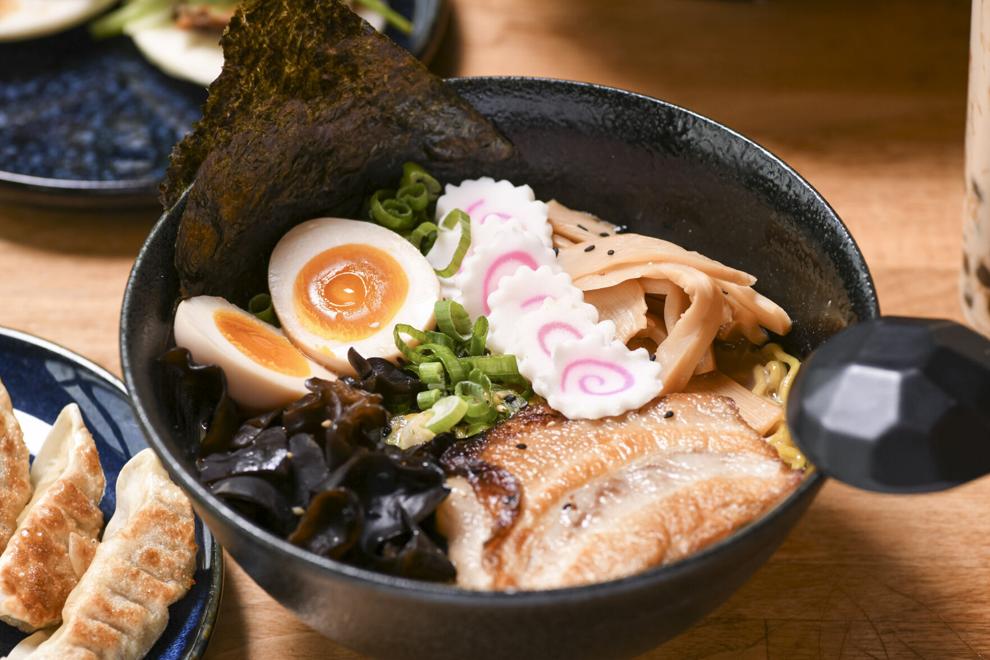 The restaurant, which opened in February, offers both meat-based and vegan-friendly ramen ($13.95). It also serves traditional Japanese sides ($5.95–$9.95) like fried chicken (karaage), pork buns and takoyaki (octopus fritters), as well as curry dishes ($12.95–$15.95) and noodle dishes like yaki soba ($13.95–$16.95). 
After what Xuan described as a "crazy first month," business at Trio has been getting better and better, the cold winter and early spring months being a welcoming environment for serving up bowls of hot noodles. Now that the summer months are rolling in, the Trio team is preparing cold noodle dishes and seasonal specials.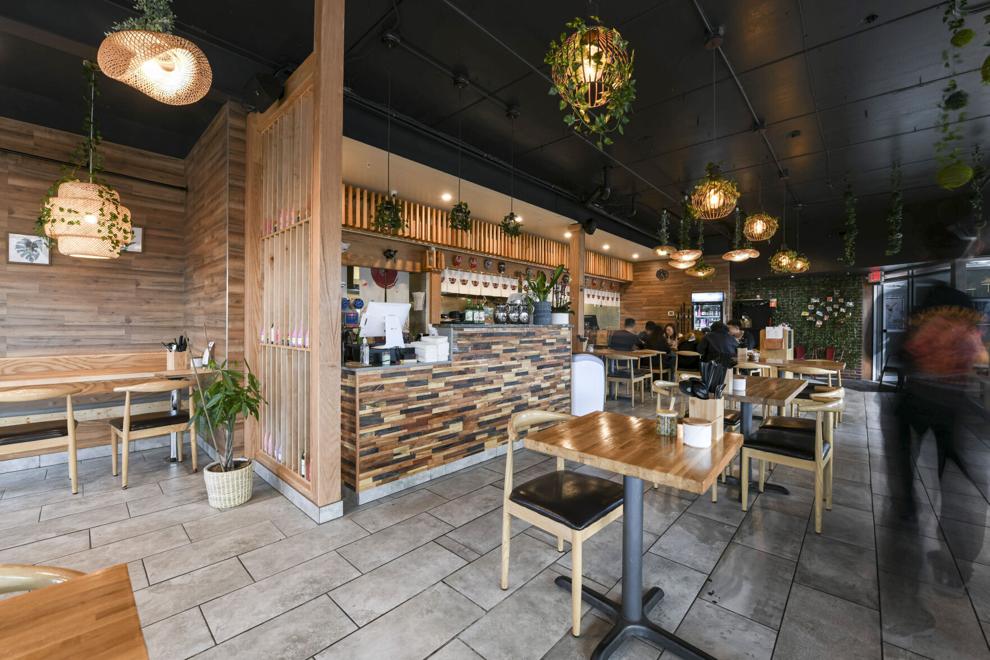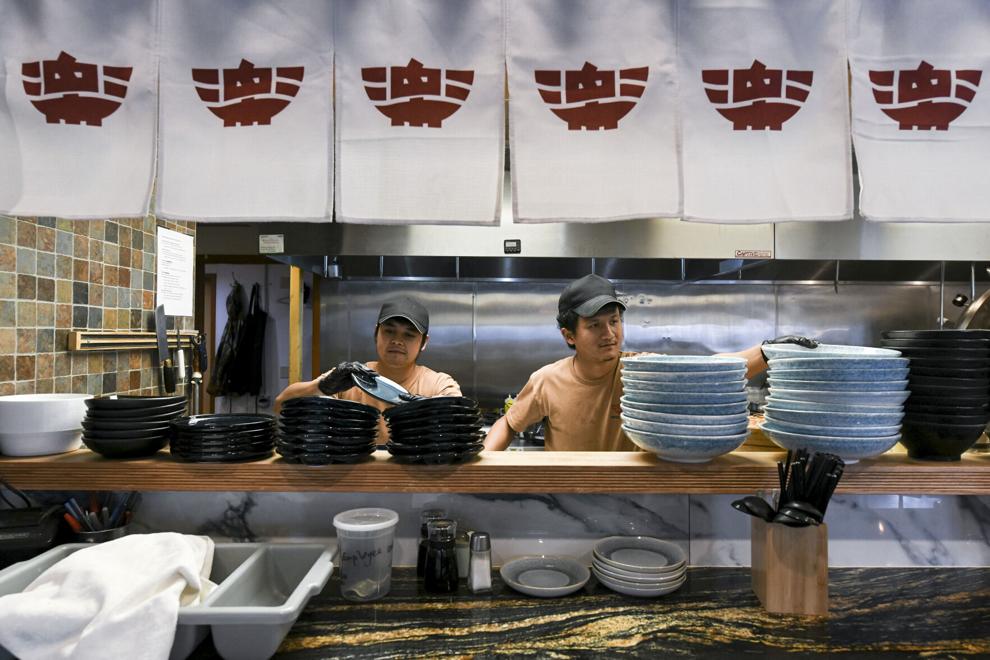 Fast friends
The idea for Trio has been eight years in the making. Both Peggy and Xuan are originally from China's northeast city Changchun, but they didn't connect until they both moved to Madison for their husbands' jobs. They met at a parent meeting for their daughters, who both attend Sunset Ridge Elementary School in Middleton.
"When I met her, I knew right away she would be my friend," said Peggy of Xuan.
While Wendy Weng is a mother of three, it wasn't school events that brought Peggy and Xuan in her path. Weng, originally from the southeast China city of Fuzhou, has been the owner of Park Street's Ichiban for the last 12 years. She also manages State Street's Taste of Sichuan. Peggy and Xuan were her customers at Ichiban, where they met eight years ago.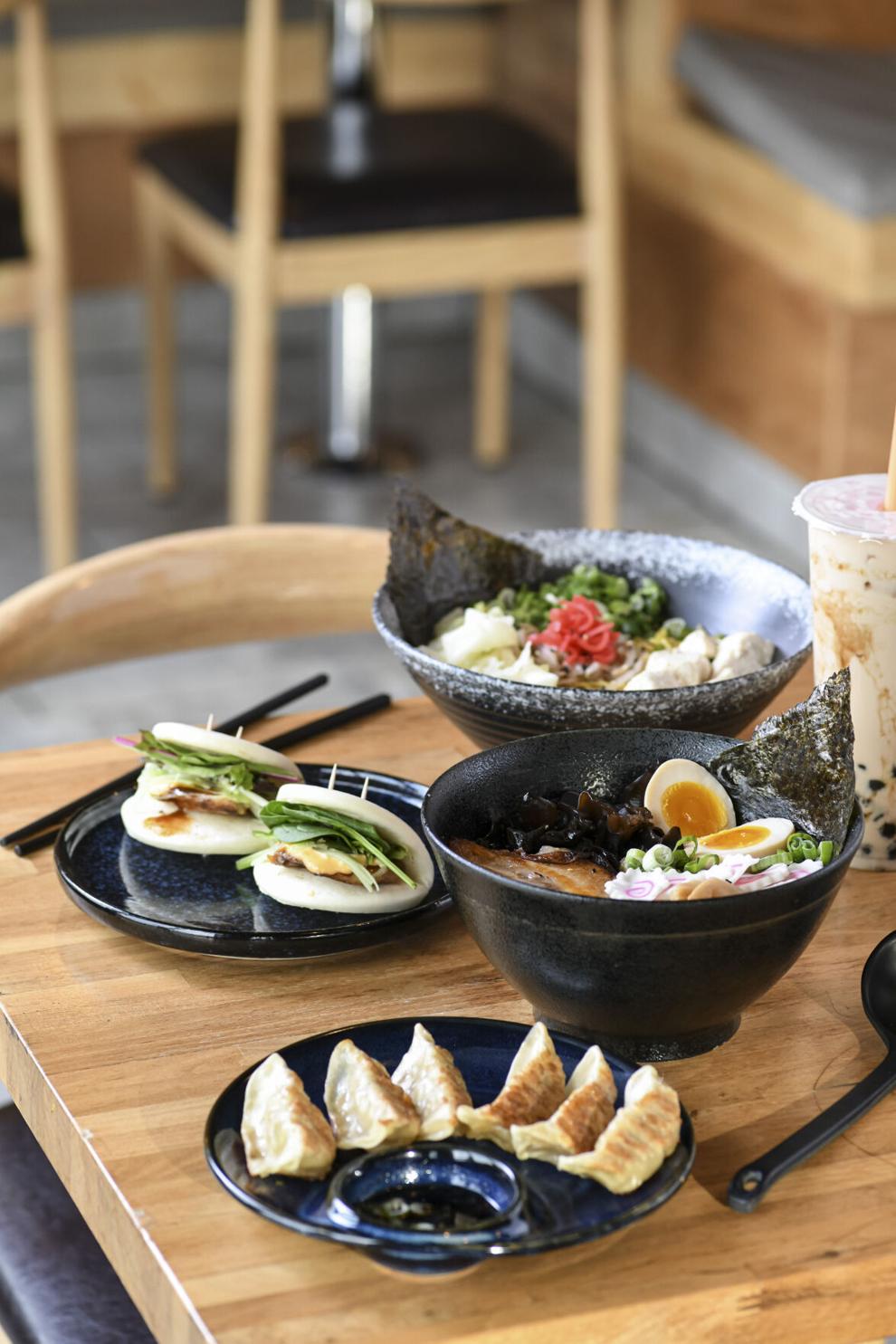 "We actually met Wendy because my car got towed while we were eating here," said Xuan. "Wendy helped me get it back."
The three moms became fast friends and even worked together for a time at Strings Ramen, another ramen shop downtown. Despite ramen originating from China — a lesser-known fact due to its Japanese ubiquity — the trio's decision to open their own ramen shop had less to do with their Asian heritage and more to do with their identity as mothers. 
"We wanted to open some kind of family style food here in Middleton, where we all live, for families and local kids," Weng said. "I've spent many years making traditional Chinese food, and it's good, but it's hard to get everybody to try it because it can be too spicy or too odd for some people. So we wanted to focus on food here that would be more inviting."
"My son loves french fries and mac and cheese," Peggy added. "But I can't give him that every day. It's a good thing he likes the ramen here. It's much healthier. All the kids we've had come in have loved the noodles."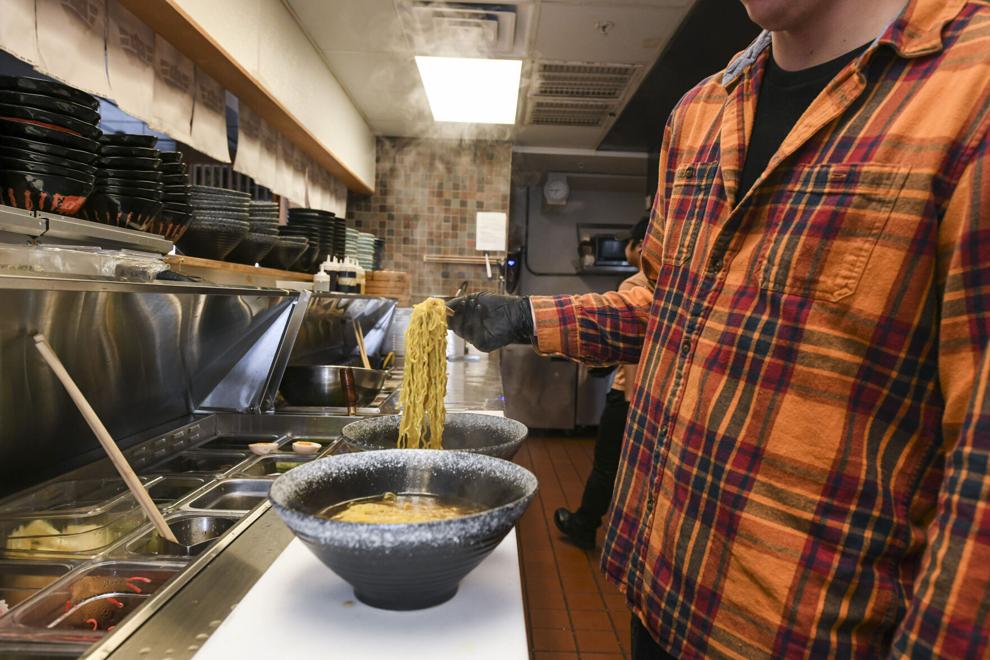 Family focus
True to concept, most of Trio's seating is made up of booths and four-seated tables. It's spacious, homey and has no need for a kid's menu, as most young customers order ramen or curry along with their parents. 
At Trio, Xuan explains, it's less about introducing guests to Chinese or Japanese culture and more about using popular meals to bring families together in a calm and comfortable place. 
"None of us have lived in China for a long time," said Xuan. "For me, it's been 20 years. I lived in Germany before moving here. So my culture is made up of a lot of things. 
"But the three of us have husbands, children, we all have families. That's what we wanted to focus on."
The restaurant's desire to support families extends outside of its shop walls. Trio has donated funds to local schools like Kromrey Middle School and the Middleton High School soccer team. In addition, Xuan, Peggy and Wendy intend to host a "restaurant night" for the nearby schools in the future. 
"If the schools are doing good, then our kids are doing good," said Xuan. As a woman business owner, you need support from your fellow women. As a mom, you need support from other moms."
One bowl of ramen, one cup of bubble tea and one piece of octopus at a time, the women of Trio believe they are making a difference.  
"We feel that we're doing something meaningful," Peggy said. "Even though it's very small. Those small things make up our lives as parents."