Lovers of European beer can soon raise a stein under stained glass at Prost!, a German-style beer hall set to open in time for Oktoberfest this fall on East Washington Avenue.
Prost! (exclamation mark required) has an original location in Chicago's Lincoln Park. Owner Brian Reynolds hopes to be serving huge pretzels and European brews in Madison by early September at 401 E. Washington Ave.
Reynolds and a local team have been renovating the building, a church built in 1897. For 17 years, it was home to Bellini Italian Restaurant.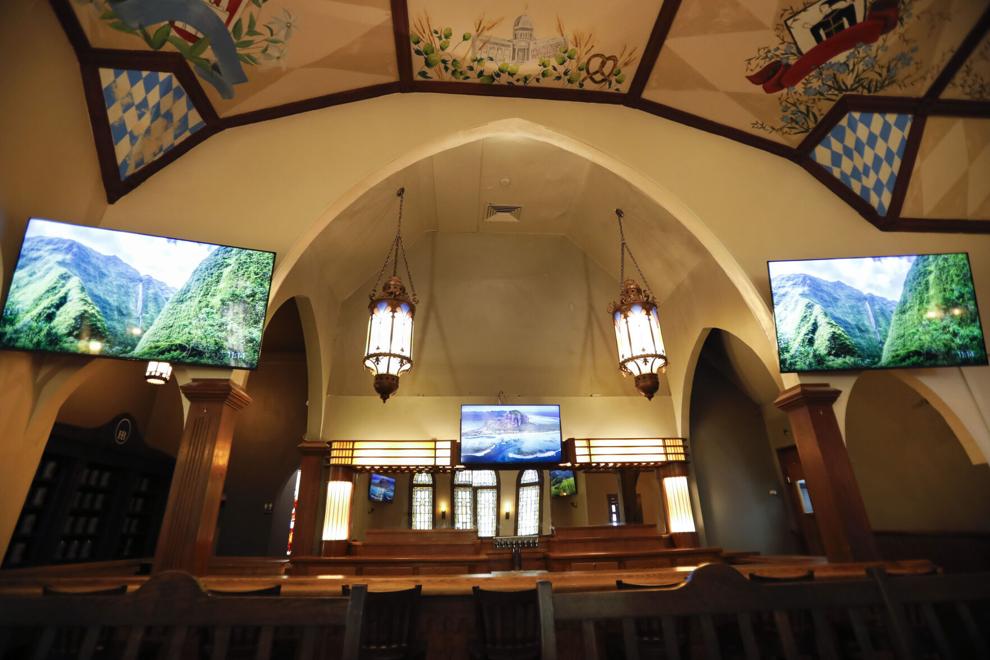 "I was up last fall for a football game and the space found me," said Reynolds, a University of Wisconsin-Madison graduate. "I was just like 'Oh my goodness, this is too good to be true.' We were lucky to find it.
"If you ever go into a beer hall in Munich, there are all these spacious, communal tables under high vaulted ceilings," he added. "That's exactly what this is."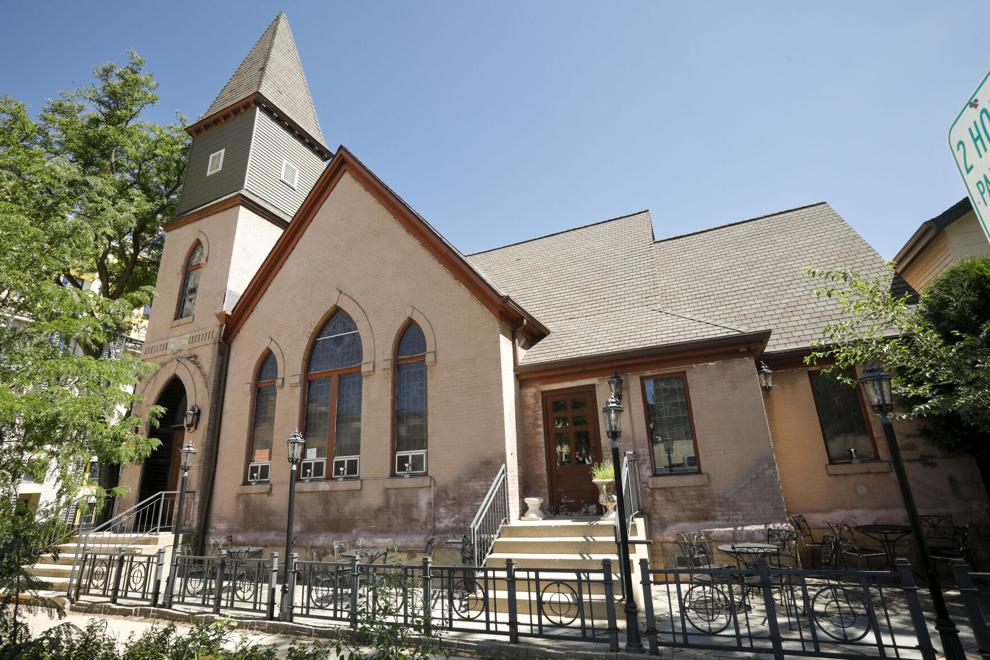 Old church, new life
Though the arched windows and gothic designs at 401 E. Washington Ave. unmistakably read "church," it's been a restaurant off and on for more than 40 years. According to news archives, Biagio Gargano bought the property in 1979 and opened The Monastery Italian Restaurant the following year.
Gargano leaned into the building's history, creating "an aura of celebrating food in the presence of God," according to local writer Catherine Murray in a 2002 column.
"The booths, made from what were pews when the restaurant was Our Savior Lutheran Church, were as straight-backed and uncomfortable as the pews that made me squirm and fidget when I attended another Lutheran church as a girl," Wisconsin State Journal reviewer Chris Martell wrote in 1989.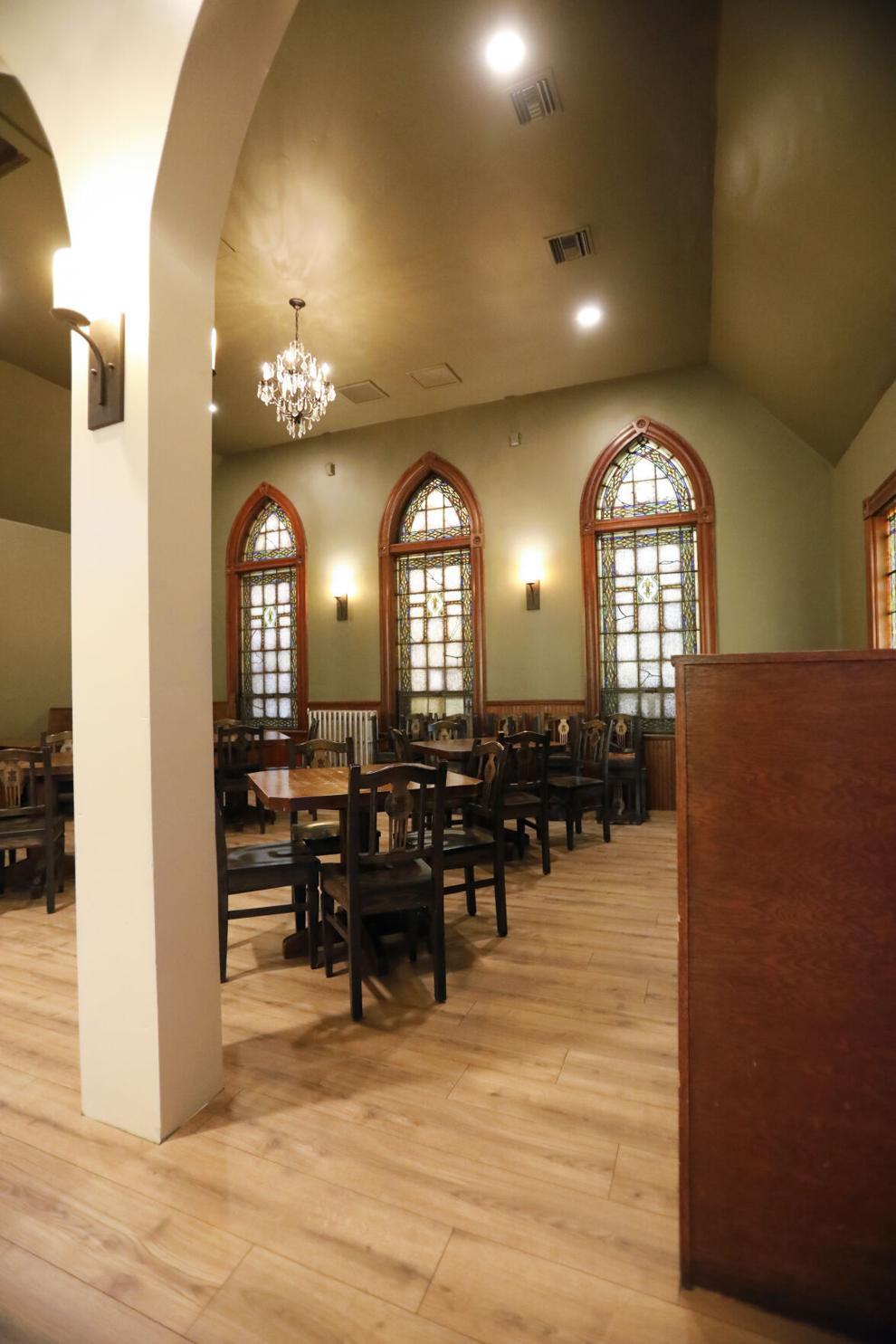 Others liked the vibe. "The interior looks just like a church with beautiful old chandeliers and stained glass windows," Margaret Collins wrote in 1992. "The waitstaff are dressed like monks, and church organ music plays."
Gargano closed The Monastery in 1994. It was, very briefly, a home for live jazz called Cornerstone. Then in 1999, Gargano opened another Italian restaurant, Bellini, in the same space with the help of his adult children. On the lower level, The Dragonfly Room hosted private parties.
Bellini closed in 2016. For eight months it was Hail Mary Sports Grill, and since early 2018 the space has been empty.
"It had been vacant so long, we wanted to give it a new life," Reynolds said.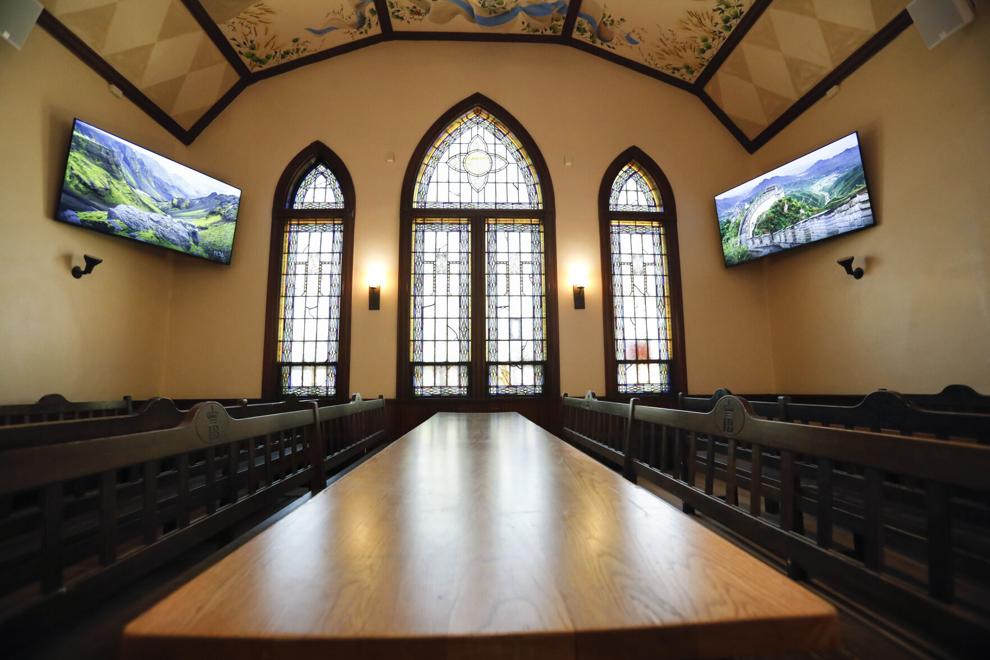 Communal tables
Prost! intends to maximize communal dining and space for big parties, with seating for about 110. There will be six long tables with benches that can accommodate 10 or more, and some that can seat 16.
Reynolds' friend Andy Haker, former owner of Madison's and Good News Ice Cream on King Street, has been helping with the project. 
"One of the things Andy's excited about is, there are not a lot of spaces in Madison that can accommodate large parties," Reynolds said. Haker connected Reynolds with Julie Vornholt, who designed and painted a new mural for Prost!.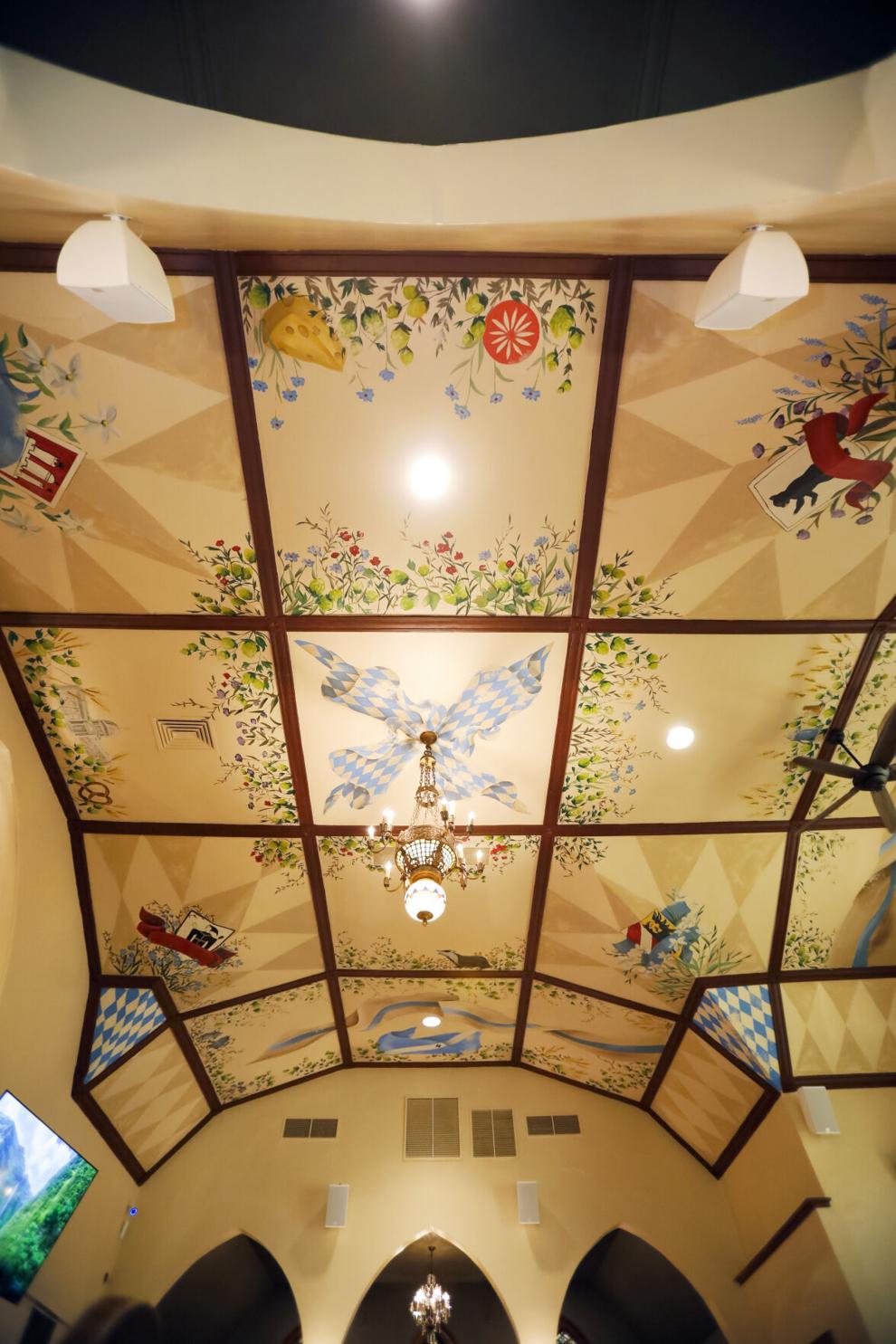 Reynolds hopes to have the restaurant open seven days a week, starting with evenings during the week, brunch Saturdays and Sundays, and Friday lunches.
The menu at Prost! in Madison will mirror the one in Chicago, with sausages, schnitzel and cheese curds, oversized pretzels with beer-cheese sauce (made in house), and 24 beers on tap. Most of those beers will be from Germany and Austria.
"We will squeeze in some of Madison's favorite local craft beers," Reynolds said. "A lot of the Madison beer makers have some terrific German-style beers that will go along really well."
Staffing up
Reynolds grew up outside of Detroit but has long had an affection for Wisconsin traditions. He opened the first Prost! in 2012, followed by Millie's Supper Club in 2016. The latter, a "nostalgic attempt to transport guests to the Wisconsin supper clubs owner Brian Reynolds visited as a child" according to Eater Chicago, was a "casualty from COVID," Reynolds said.
"The big thing is staffing. We couldn't staff both," he said.
In Madison, the ability to staff the restaurant will dictate the hours the business is open. The style of seating, ample portions and liters of beer should mean "one staff member can serve a lot of people," Reynolds said.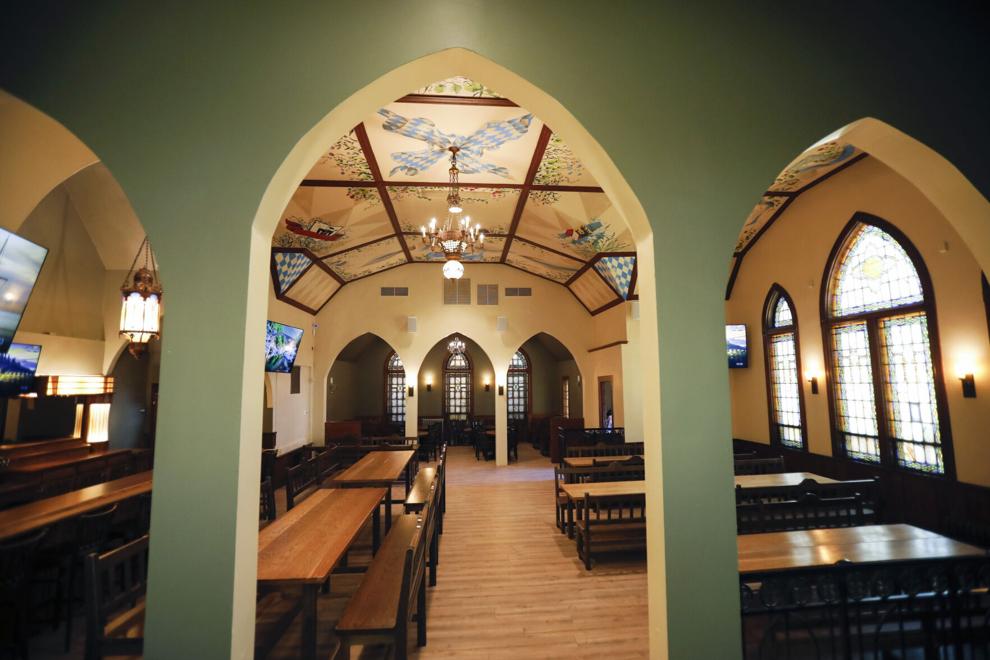 "We're hoping to get a lot of kickass, fun-loving people who can join our concept," he said. "If we can get a massive, fun staff, we'll be open for lunch and dinner seven days a week. We'll do some hiring bonuses and things like that. If we're excited about you, we will make sure to keep you happy."
Reynolds hopes that Prost! can link Madison's history of German immigration and deep love of beer with the city's future, as apartment buildings and mixed-use projects rise on the city's Capitol East corridor.
"This part of East Wash is going through some exciting things," he said. Prost! is "bridging the gap between the Capitol and Breese Stevens.
"It's going to be a perfect match," he added. "I think it's going to do really well and be a big part of Madison for years to come."
Editor's note: This story has been updated to clarify that Andy Haker no longer owns Madison's and Good News. Haker said he has not been involved with those businesses since October 2021.