When Jennifer Hurtado moved to Madison from the San Francisco Bay area six years ago, it took some time to get used to the Midwest. An Indigenous-Chicana woman raised in California, Hurtado was accustomed to being surrounded by people who shared her culture and food traditions. Suddenly thousands of miles away from her family and feeling homesick, she craved a taste of home. 
"My grandmother used to get up every day at 4 a.m. to make fresh tortillas for her family. They were part of every meal, morning, noon and night," Hurtado said. "There's nothing better than getting a hug from a warm tortilla. I missed them so much." 
Unable to find similar tortillas in Madison area Mexican restaurants, Hurtado decided to try making them herself. Working with a family recipe, it took her years to perfect flaky, thick, tender tortillas. 
"I wanted to use vegetable oil instead of lard like my grandmother did, in order to make them a little healthier," she said. "There was a lot of trial and error, rolling them out just right and experimenting with ingredients."
Hurtado was still practicing when the pandemic hit. In an effort to connect with people in her neighborhood, she started giving away her homemade flour tortillas. 
"We don't have a snowblower," she explained. "During the winter, the first year of the (pandemic), one of our neighbors would plow our driveway after a big snowstorm. To say thank you, I gave them a batch of tortillas. 
"Pretty soon I was trading fresh tortillas for all kinds of things and giving them away to my neighbors for a treat."
She paused and smiled. "I just love to feed people."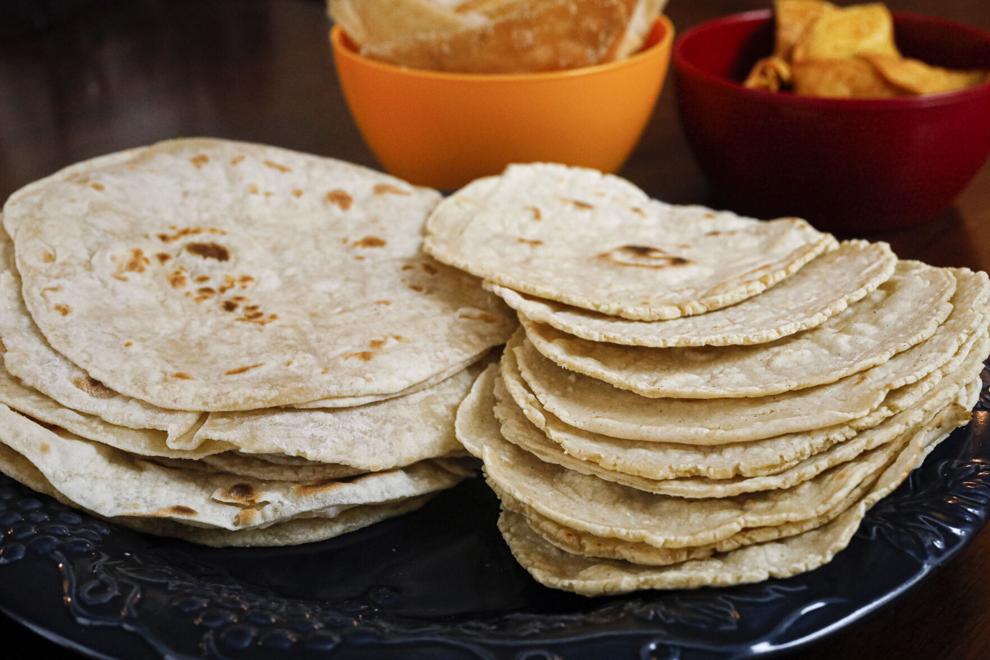 Hand-pressed happiness
Now, in addition to working as a part-time photographer, raising her 5- and 10-year-old sons and serving terms on a school board and the PTA at Lindbergh Elementary, Hurtado sells her tortillas to hungry Madisonians a dozen at a time ($15). 
"My sons love them just spread with butter and sprinkled with cinnamon and sugar," she said. "I love them with Mexican crema and salsa. Either way, tortillas really don't last in my house."  
Hurtado depends on social media and word of mouth to grow her customer base, which has kept her moderately busy. People can see her current menu, place orders and get inside information about new products she's developing on her Facebook page. 
"Right now I probably fill five to 10 orders for tortillas per week," she said. "But I'm sure I could make more." 
"Mija" was a term of affection that Hurtado's father used for her. It's the contraction of mi hija, the Spanish words for "my daughter." Using the nickname in her business, she acknowledges that she's following in her father's footsteps — he frequently worked in restaurants and also loved to cook for others. 
In addition to the flour tortillas, Hurtado developed a corn tortilla recipe, made using a metal press instead of a rolling pin. She also offers quart ($5) or gallon ($15) bags of fried corn tortilla chips sprinkled with tajin, a spice blend of chili peppers, lime and salt.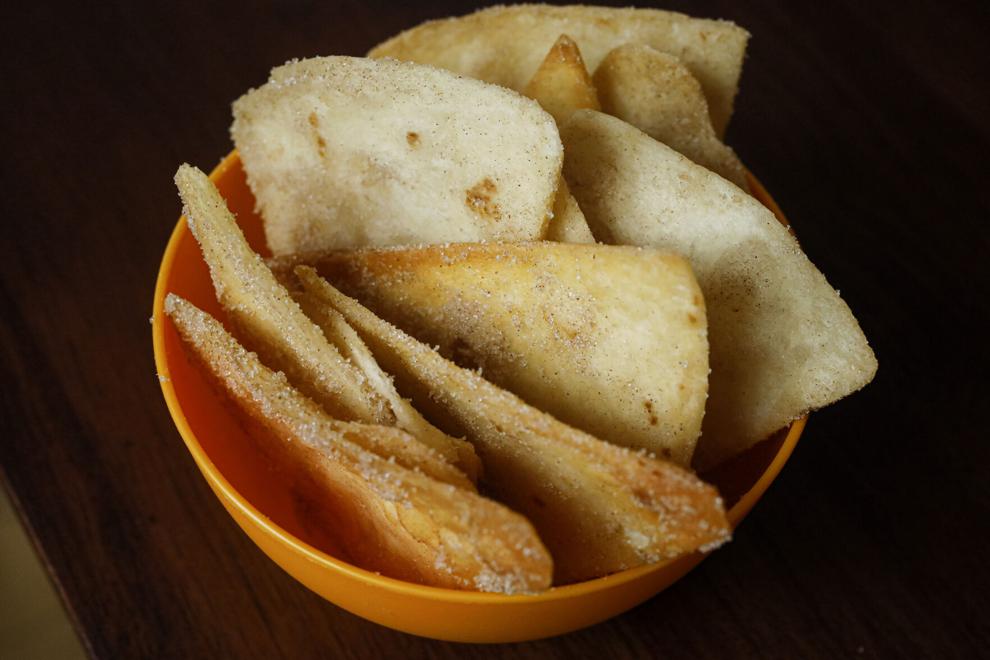 And for those with a sweet tooth, she sells quart ($5) or gallon ($15) bags of buñuelos, flour tortillas cut into small triangles, fried in vegetable oil and sprinkled with cinnamon and sugar. Going to a party? Get a roasting pan full ofbuñuelos for $30, which will make you very popular. 
"When I was a kid, they were my favorite dessert, Hurtado said. "My classmates brought cupcakes into school to celebrate their birthdays. I brought buñuelos."
Flour, oil, salt and water
What makes Hurtado's tortillas special is the simplicity, she said.  "They are made with simple ingredients — just flour, oil, salt and water. No preservatives. And each batch is made fresh to order. They are never frozen."
Hurtado's tortillas are delightfully different than storebought versions. Each tortilla has a unique shape — round-ish — and a more interesting texture than its factory-made cousins. When warmed, the tortillas puff up pleasingly. They are tender and slightly chewy, making a great base for Mexican recipes. 
The corn tortillas are slightly smaller and more dense than the flour tortillas. Both varieties get even more delicious when fried (naturally), supporting other sweet and spicy flavors beautifully. The chips and buñuelos are delightfully crisp and addictive. My family reached the bottom of our quart bags very quickly. 
In the past few months Hurtado has been experimenting with additional recipes. Over the holidays, she made hot cocoa bombs — inside cylinders of hardened, semi-sweet chocolate she placed grated Mexican chocolate and marshmallows to create the sweet spheres that are designed dissolve in warm milk. 
She's also been trying out homemade salsas, made by blending roasted peppers and other vegetables with cilantro and other spices. In the future she may also offer tamales. 
Hurtado offers a free order of buñuelos to new customers and $1 off a future order if you tag her business on social media. She accepts Paypal and Venmo for payment and requires 24-hours to fulfill new orders. Hurtado also offers free delivery for purchasers on the north side. 
Overall, Hurtado is very happy about how word has spread about Mija's Homemade Tortillas. 
"My whole point of starting this business was to bring some of my culture to my neighborhood," Hurtado said. "There are only one or two other Hispanic families in my area. I just want to share my culture and my food with everyone."