When she was just 7 years old, Lily Todd dreamed up a cotton candy business. Now 11, Lily and her mom, Tiffany Messenger, are the proprietors of Lily's Magical Treats, a Madison-based LLC that makes "natural, gourmet cotton candy and more." 
So far, the two have made more than 70 flavors of cotton candy and more than 100 different lollipop flavors. "Some of the fun things we've done are gin and tonic, maple-bacon, and different tropical fruits mixed together," said Messenger. "All sorts of good stuff."
"We just keep getting more flavors," Lily added.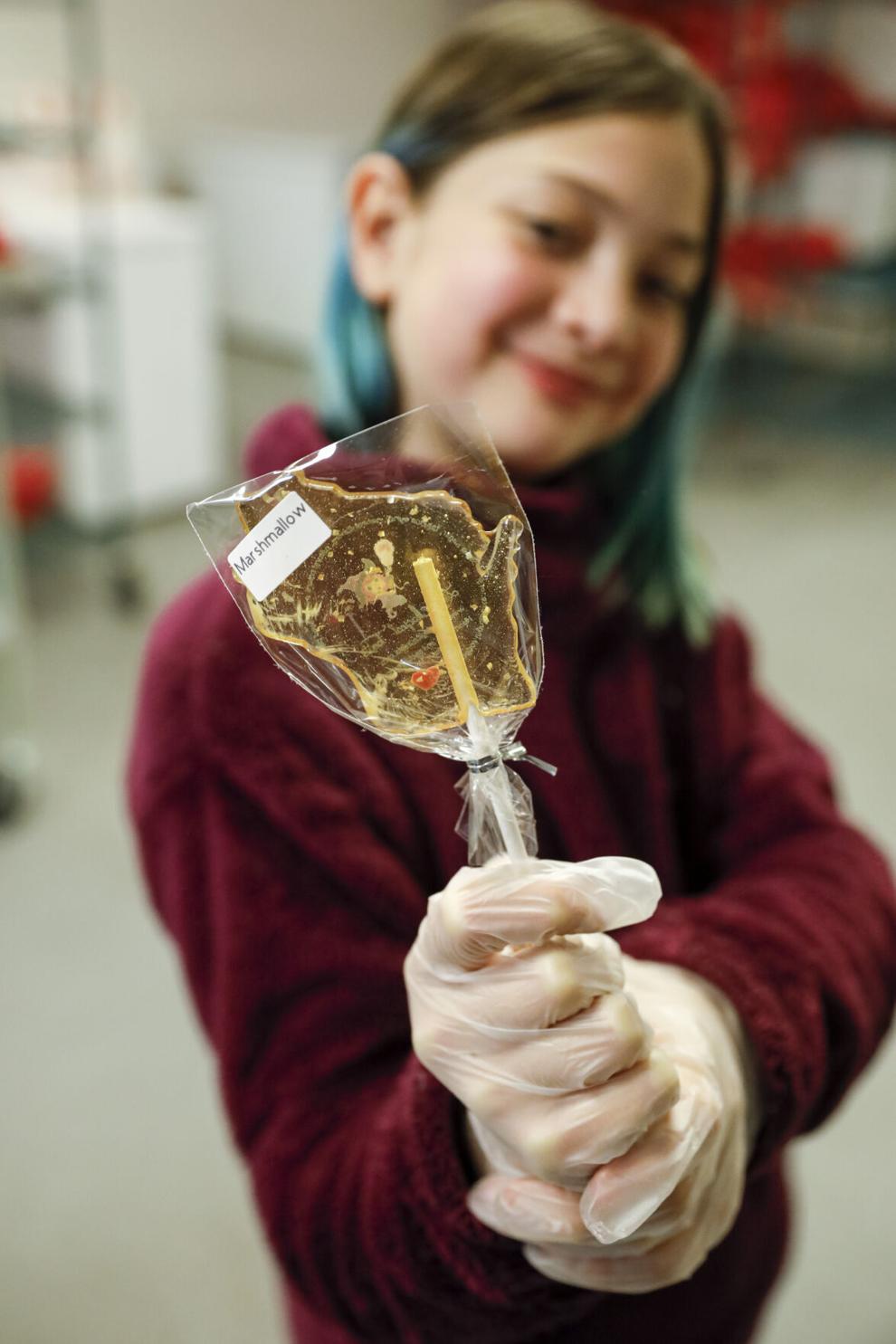 Lily told her parents she wanted to have a snow cone business in spring of 2019. She mentioned the idea to her teacher, who told Lily that when she was younger, she had a cotton candy maker and sold treats to friends.
"She (Lily) came home with the idea and asked 'can we get a cotton candy machine? I wanna have a cotton candy business,'" Messenger said. "And we were like, wait a second! That's actually doable. It's not like a huge investment. I think we can figure this out."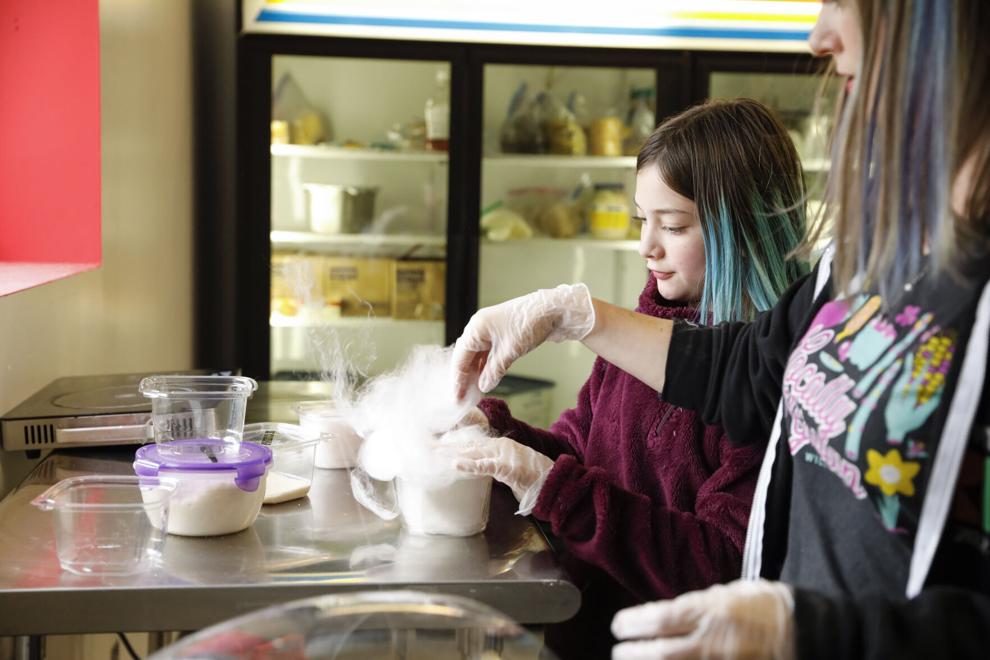 Lily and her mom make their sweets using organic cane sugar, and soon began selling them at the Greenway Station Farmers Market in Middleton (May-October yearly). Since then, they've added lollipops, marshmallows and more.
The cotton candy costs $3.25 for most flavors, from blueberry and watermelon to grapefruit, pear, IPA (hops) and elderflower. Lollipops range in price — 15 organic pops cost $20. St. Patrick's Day shamrock lollipops cost $16.97 for a pack of 10. Big lollipops cost $2 each, and a lollipop in the shape of Wisconsin costs $3 (flavors vary).
Lily's Magical Treats also offers freeze dried Skittles ($3.75), freeze dried Jolly Ranchers ($6.50), and cotton candy cakes ($19).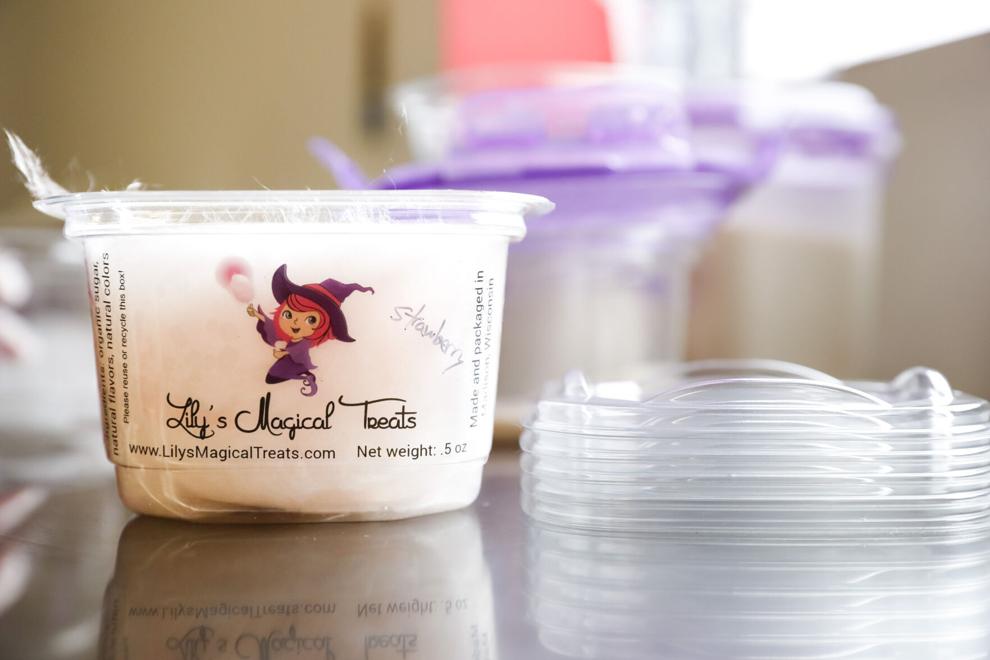 Lollipops as a creative outlet
Lily's Magical Treats sells goodies wholesale online and at events, like the Bodega at Breese Stevens Field and the Madison Night Market, as well as school fundraisers. Recently, Lily's Magical Treats was a vendor at WedPlan Madison, where they met many couples and possible customers.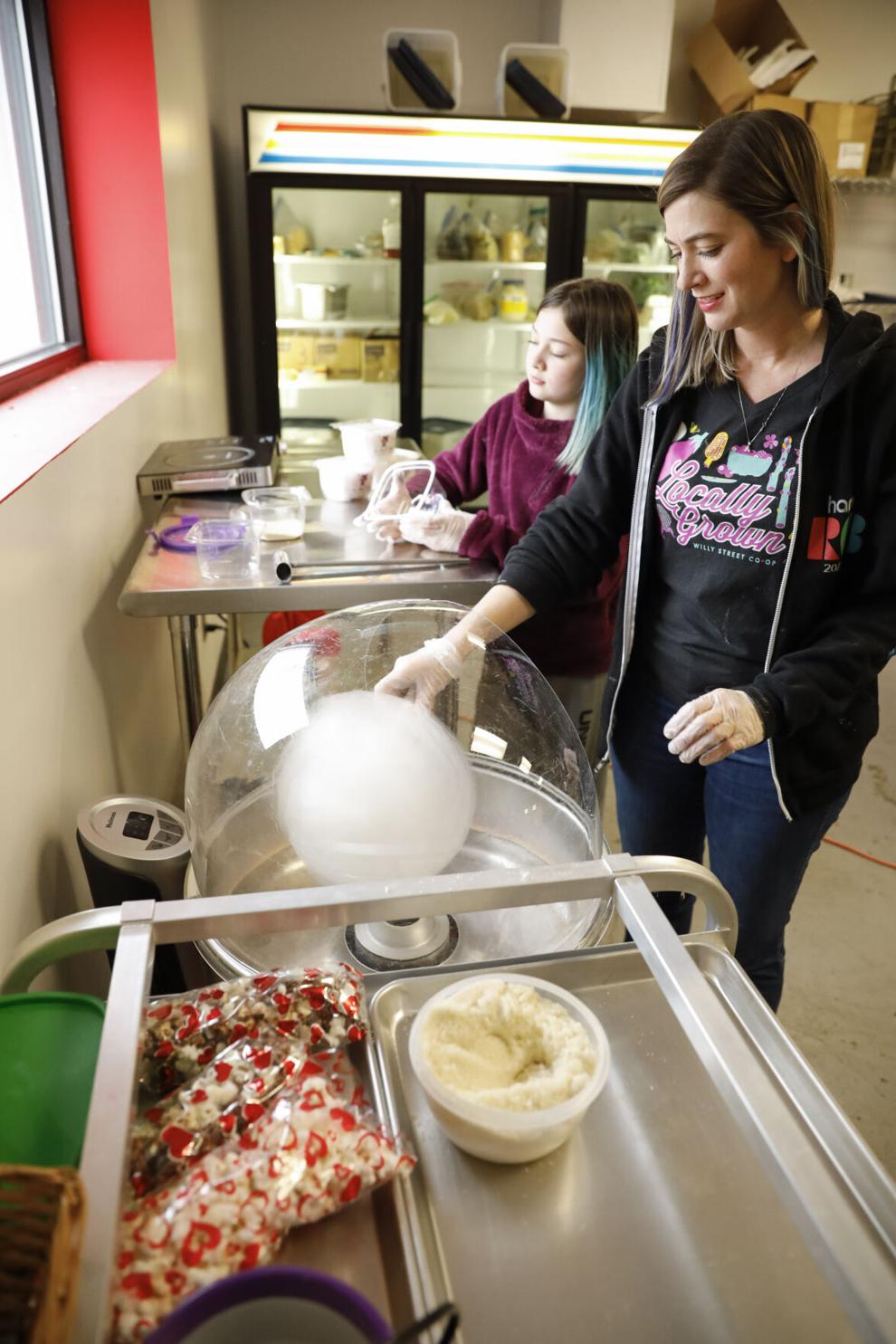 Messenger said a few businesses across the U.S. carry Lily's lollipops under their name. She's even had companies like Crook & Marker, an organic canned cocktail company, contact her about creating something special.
"They had me make a line of lollipops to match their flavors," Messenger said. "It's simple and fun to make lollipops, because you can get so creative with flavors and shapes and all the things you can do with them. I enjoy that a lot."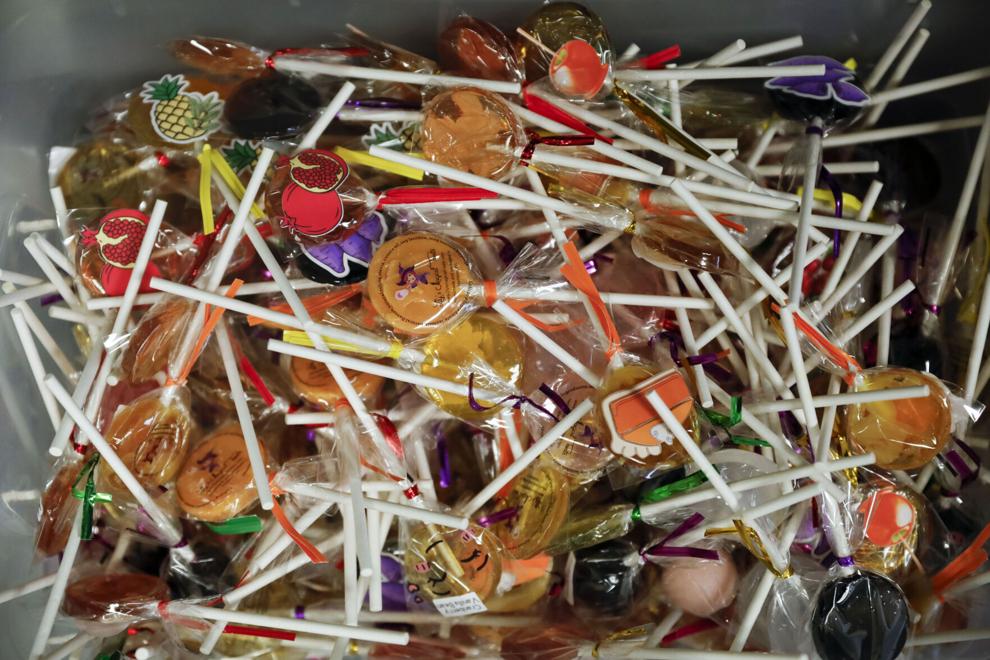 In October 2021, Lily's Magical Treats expanded to offer catering for birthday parties, weddings, corporate events and more. The business was able to expand due to renting a spot in a commercial kitchen, a sublet from Isthmus Eats, a local meal kit company. Isthmus Eats offers some of Lily's products for sale, too.
With spring and summer on the way, Messenger said their calendar is filling up quickly. The pair hopes customers and prospective customers will see their products in more places around the area soon.
"That's our goal this year, is to get into more retail locations," said Messenger. On running a business with her mom, Lily said it's fun.
"I eat a lot of cotton candy," she added.