Madison and its social scene have continued to thaw through the beginning of March. Downtown, chef Noel Quintana at Señor Machetes offered an atmosphere as warm as the feeling his food brings out in diners.
Señor Machetes' space on East Main Street is quaint, as can be expected from many restaurants off the square. Rustic light bulbs hanging from the ceiling seem to embrace the intimate space alongside an exposed brick wall. 
Sometimes Quintana's family can be found having dinner together during the evening service, laughing amongst themselves in the back corner of the dining room. Quintana splits his time between catching up with them and ensuring all is well on the line. The same might be said of his life before he owned this business.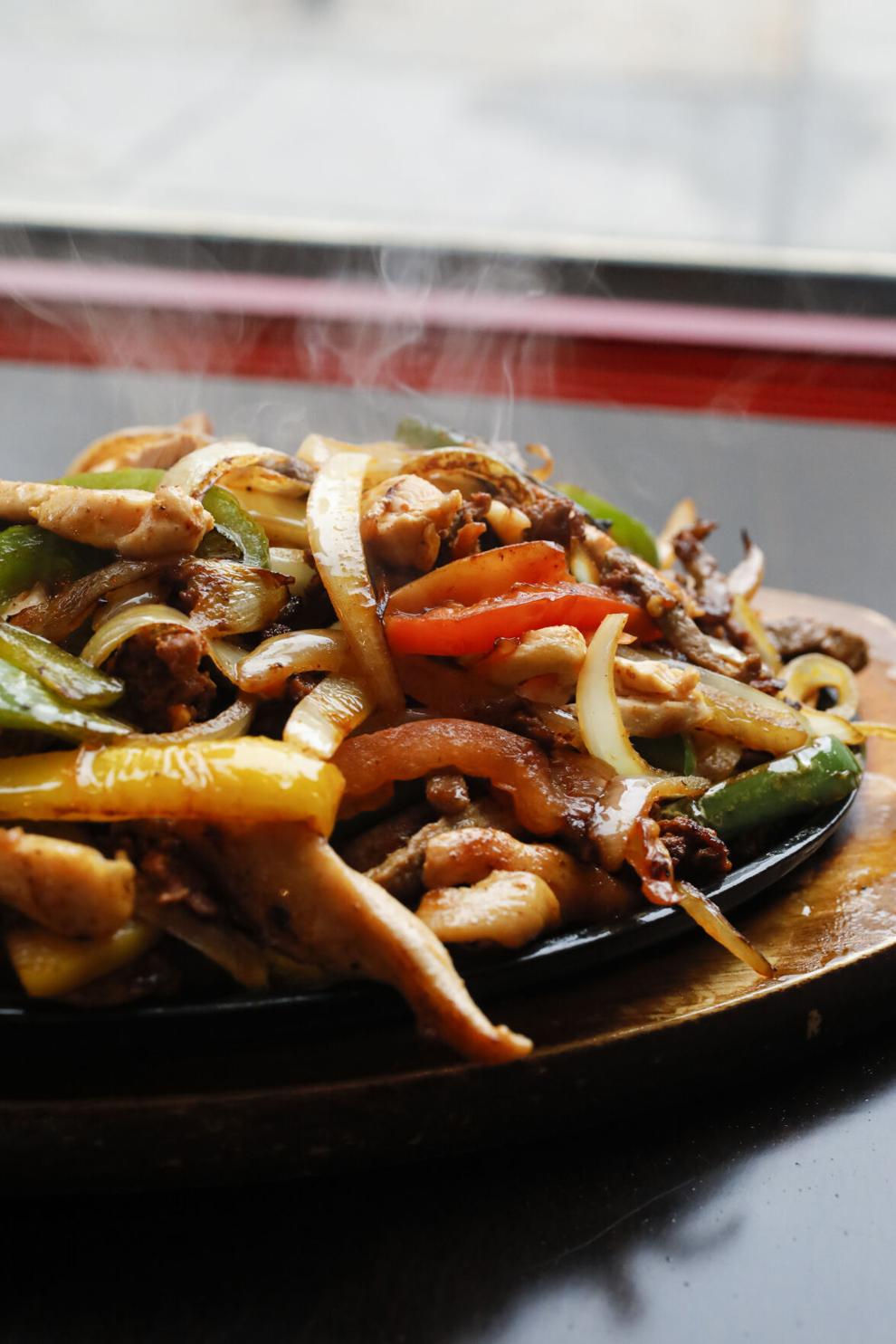 Quintana came to the United States to go to school when he was 16 years old. He later started a family with his wife and restaurant co-owner, Ofelia Garcia, and the couple agreed it would be best to focus on raising their kids before they started a business together.
"I always dreamed of having a restaurant," Quintana said. While taking care of his family, Quintana worked a construction job as well as in many restaurants. By the time he was 23, he was splitting time between work and culinary school. 
At work in restaurants, Quintana started off as a dishwasher but kept a watchful eye on the kitchen, jumping in to help the cooks whenever and however he could. He soon joined the cooking staff, and his culinary career continued upward from there.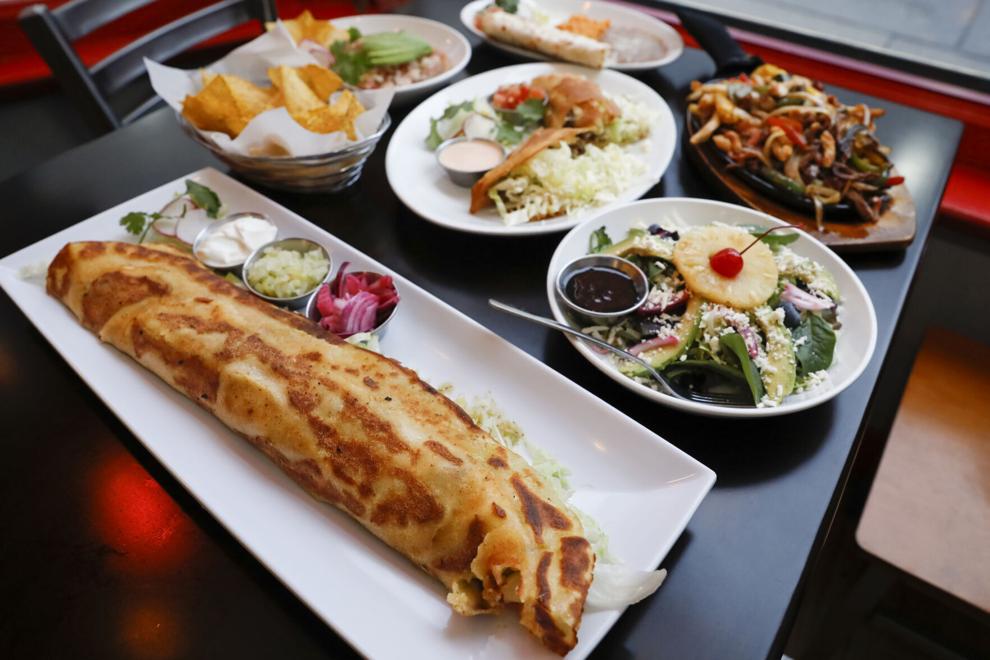 Tortilla science
When most of their children had moved on from grade school, Quintana and Garcia tossed around restaurant ideas. The idea for the business' hallmark dish and the inspiration for its name, the machete, came from the streets of Mexico City when Quintana was visiting home. He remembers walking past a woman with a food cart who was selling them. 
"I knew that it would be my plate to bring to the table," he said. Señor Machetes opened in 2019. 
Quintana said he spent hours trying to perfect the machete in his own kitchen. The dish needed some time to take form though, "about a month to really make it happen," he said. From perfecting the perfect crunch of the pressed tortillas to figuring out what would be tucked inside of them, now it seems to him like science.
There are several machetes on the menu at Señor Machetes, which range in size from 9 inches ($13) to 22 inches ($24). Every size is sharable; get the pickled onions and cucumber-habanero pico if you can. And keep an eye out for "machetes of the moment," some of chef Quintana's personal favorite creations, like chicharrones with salsa verde.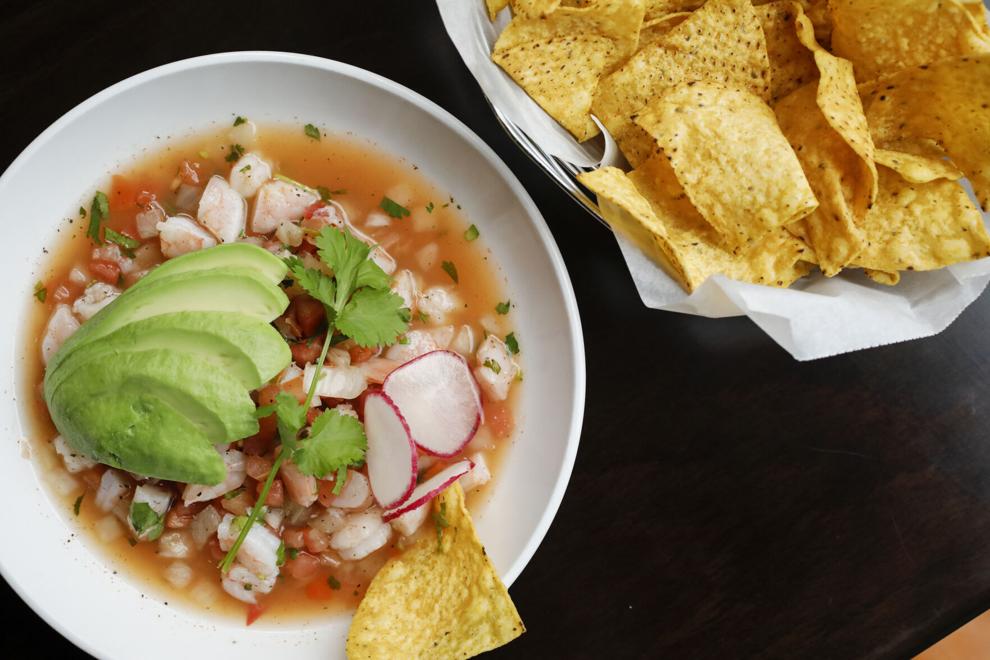 Other menu highlights include the ceviche ($15), made with fresh shrimp and well-balanced lime juice. The toña ($11) is a crispy tortilla filled with Oaxaca cheese and a choice of meat topped with queso fresco and a tasty crema that adds bite. Ofelia makes a mean tequila-grapefruit paloma as well, for those on the hunt for a refreshing, summery cocktail.
"Our focus here is just to bring the closest you can get to authentic food to the people of Madison," Quintana said. "All of the recipes I stole from my mom. I would call her and ask 'how do you make this?' 'how do you do that?'"
Quintana and Garcia are committed to finding fresh ingredients, and for focusing on the positive. That extends to the name — he thinks of the machete not as a weapon, but a tool.
"Anything can be a weapon, it depends on how you use it," Quintana said. "There's a lot of people who use a machete as a tool or a utensil."