I use my own social media for black cats and blurry theater programs, but I do follow a lot of food people. I like the behind the scenes stuff, and I enjoy a good rant.
One cook I follow recently posted an impassioned defense of a timeless institution.
"Why is diner food considered trashy?" they wrote. "You ever try to make hash browns at home? Or pancakes on a cooking surface you're not intimately familiar with?
"Diner food is the mecca for technical Olympic cooking. Show some respect."
East Johnson Family Restaurant, a cheery little diner open for three months at 824 E. Johnson St. across from The Robin Room and Little Tibet, deserves that respect.
Built inside a former chiropractor's office, this new restaurant from Johnson Public House/Kin Kin Coffee/ Mint Mark co-owners Gwen and Kyle Johnson is bright and snug, just 37 seats with classic diner bar. A new patio behind the restaurant opened the second week of June, adding 40 more seats.
Billing itself as "Madison's coziest, greasiest spoon," the restaurant doesn't take itself too seriously. Chef Michael Davis oversees an abbreviated menu populated with "morndogs" (little corndogs with maple syrup, for breakfast!) and chili dogs, summer sausage and potted cheese with Ritz crackers, and the traditional smashed-on-a-flattop diner burger.
In style, East Johnson Family Restaurant most closely resembles contemporary diners like Milktooth in Indianapolis and Stephanie Izard's Little Goat in Chicago. Locally, it's a closer cousin to Ogden's North Street Diner than to Willalby's Café or Fair Oaks Diner, both more straightforward east side staples. It is open for dinner most days, with brunch on weekends and Monday mornings.
By the spoonful
Chef Maggie Roovers, a James Beard Award semifinalist during her time at Forequarter, consulted on the opening menu for East Johnson Family Restaurant, and the new spot is similarly driven by upper Midwestern veggies.
Latkes, fried hard and dark, have rutabagas inside and pickled apples on top. Chef Davis uses a fine mesh strainer to give carrot ginger soup a velvety texture and coconut milk to make it rich. He even makes East Johnson's American cheese, a process that involves shredded aged cheddar, boiled in water with sodium citrate to create a super-melty burger topping.
"I could eat it by the spoonful, and I have," Davis said.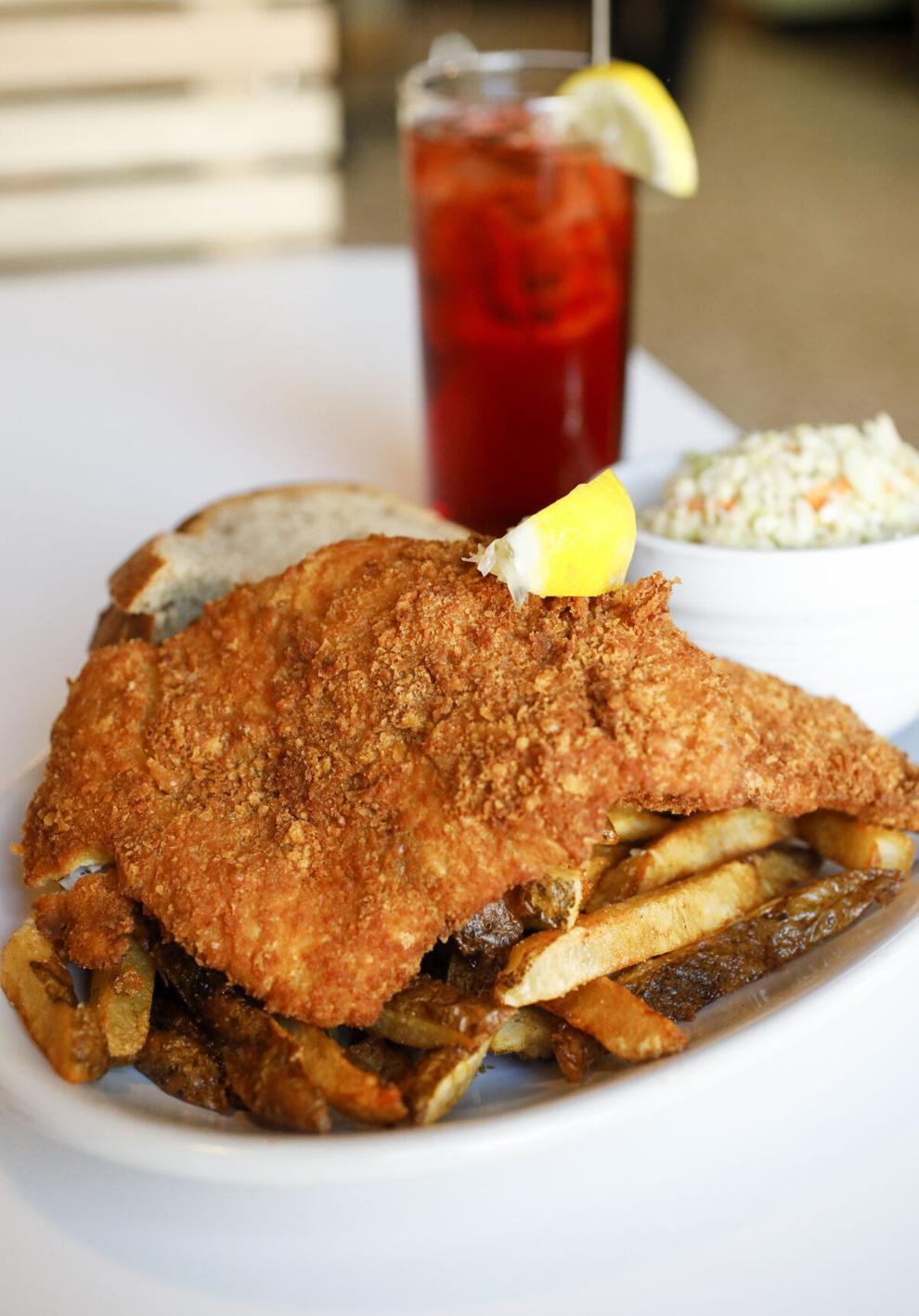 East Johnson serves the standard diner breakfast (couple eggs, raft of hash browns, seedy toast, meat of choice), and the burger is classic in the best way, from pillowy bun to craggy patty. But arguably the best sandwich on the menu is vegan.
That would be the Green Giant, a Roovers creation: two grainy slices of lightly toasted Madison Sourdough bread, a smush of avocado, herby-minty green goddess dressing made with cashews, and marinated tofu for substance. Cucumber and lettuce add watery crunch.
Friends and I exclaimed over this sandwich at our little table, preferring it even to an excellent buttermilk fried chicken sandwich with pickles and hot honey. There's a darn good pork loin sandwich too, accented by lightly vinegar-y celeriac slaw.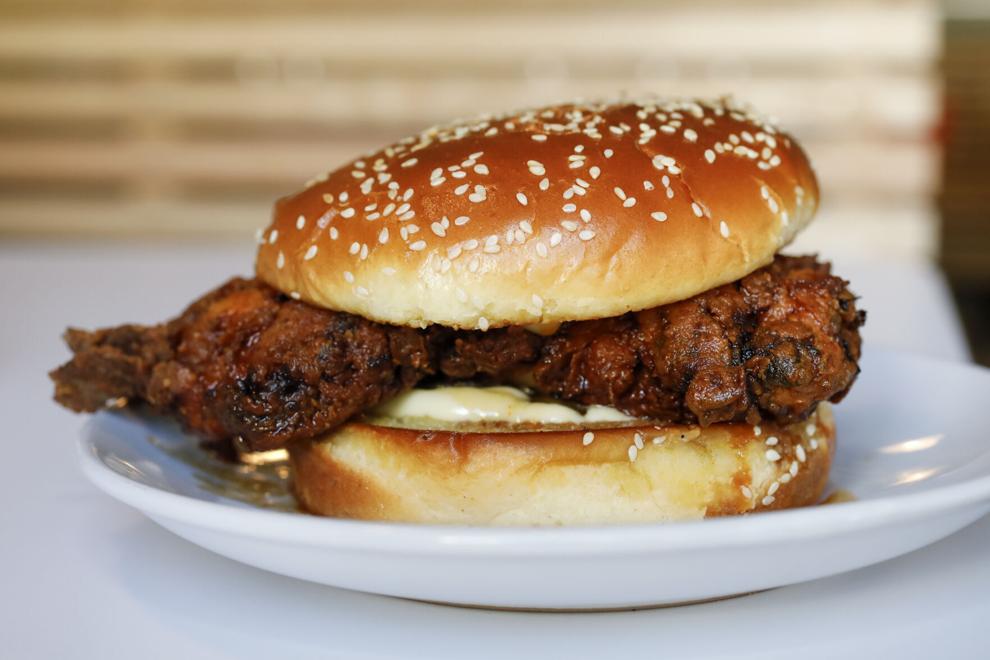 Davis deploys vinegar and citrus regularly and liberally, giving a lift to many fried things — there's a tangy gastrique on the chicken and waffles, and lime-spiked slaw on a generous whitefish taco special. The cure on beet-pickled, hard-boiled eggs is infused all the way to the yolk. Even béarnaise sauce pops with tartness, draped over thinly sliced, house-cured trout on a satisfying eggs benedict.
While East Johnson Family Restaurant may become known as a neighborhood place to get a Chicago-style hot dog, fries and soft serve (with sprinkles!), I'll be back for the cauliflower. Maybe it's trendy (whatever), but this version is fantastic, with hazelnut dukkah (an Egyptian condiment made with nuts and spices) and aioli with a hint of chili.
A kale Caesar is solid too, and generous in size — a "nice mountain of kale," as Davis described it. As per diner tradition, dishes are served a la carte. That generosity is no accident.  
"We got some feedback in the beginning about portion size," Davis said. "So I've been mindful about making sure it's a hefty side of hash browns you're getting with your meal, or a hefty side of french fries. 
"Come in hungry, leave full and happy."
As delicious as possible
A diner can drink moderately and well at East Johnson Family Restaurant. The cocktails are designed to be low-ABV, from fresh bloody marys and salty dogs at weekend brunch to a "spritz riff" with State Line Aperitivo (a bitter, Italian-style liqueur) and a Moscow mule.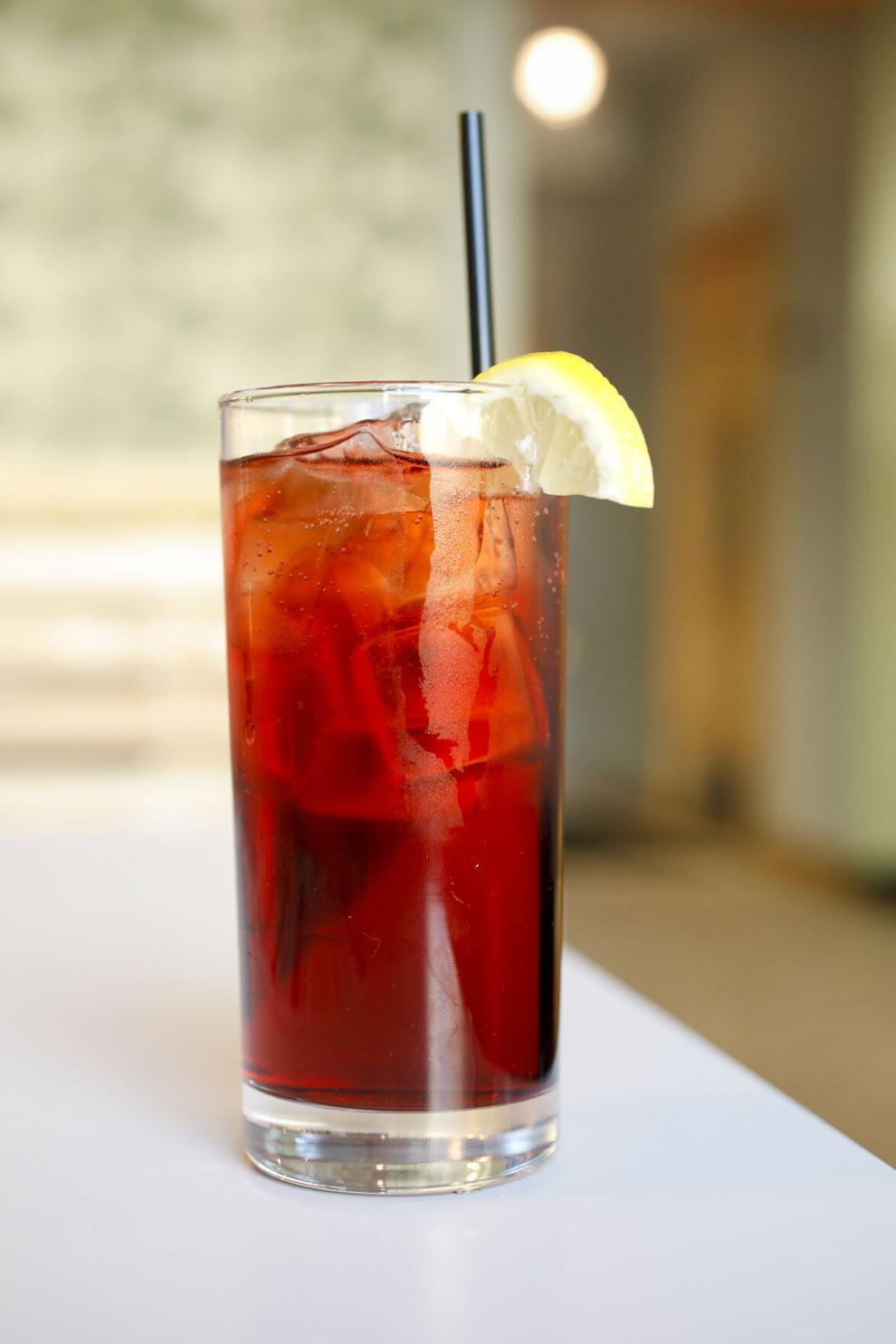 My favorite, edging out a smoky, tart cherry riff on a tequila sunrise, was the Adults Only Root Beer, made with State Line Coffee Liqueur and oat milk. Every summer, my grandma would bring the kids root beer floats to drink between swims. This was enough like that to make me happy, with the coffee liqueur as a grown-up treat.
The furthest East Johnson's draft beer strays from Madison is Sheboygan (3 Sheeps, recently a hazy IPA) and Waukesha (a Czech pilsner). One list featured a Belgian strong dark ale from Young Blood Beer Co., a sour from Delta Beer Lab, a hard seltzer and a dry cider. There's wine on tap, too, prosecco-adjacent bubbles from Italy.
No classic diner would serve a negroni, or pineapple mostarda on a spam and egg sandwich. So perhaps East Johnson Family Restaurant is diner-inspired? Davis's first cooking job was at George Webb, a Milwaukee-area chain that's still his favorite. Here, he embraces the form in his own way.
"I do think about foods I grew up eating, like fish fry every week, and how they were mostly just Sysco fish sticks they threw in a fryer," Davis said. "I want to do better. I want to make everything as simple as possible, as delicious as possible.
"I'm excited to see what we can do. The future could be bright."