Marie Raboin, a conservation specialist and maker of artisan cider, trusts her friends in the culinary industry.
She's happy to turn over her kitchen at Brix Cider in Mount Horeb to them. She's cool if they plan menus on the fly — and confident enough to sell tickets for a dinner they come up with, basically on the spot.
Brix Cider's second annual Crash the Kitchen pop-up series, running Mondays through April 17, features Dane County chefs like Laila Borokhim, Francesca Hong, Lauren Montelbano and Luis Garcia.
These chefs drop in to the Brix kitchen, come up with a menu, grab staff to help and serve 42 people three courses, all built with whatever local goodies they find in the kitchen (and a few things they bring themselves).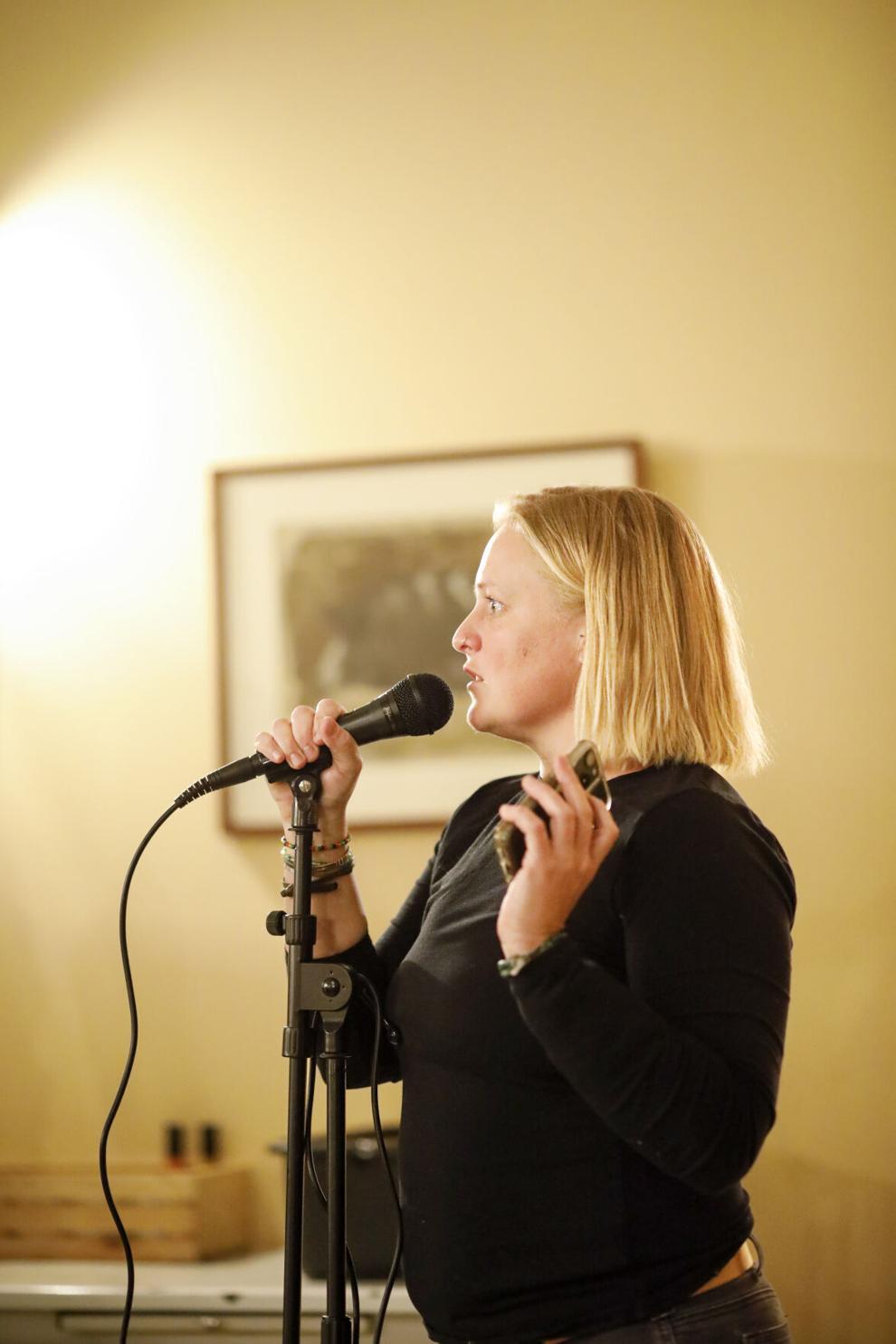 "It's something fun, and it's a challenge for a chef to come in the winter," Raboin said. "You have to work with what you've got."
Brix is an artisan cider maker that features flights of ciders in a small cafe and retail space in Mount Horeb, about 20 miles southwest of Madison. The Crash the Kitchen series started in 2022 as a way to create a little excitement in the cold winter months and highlight what's still delicious at nearby farms. (Think root vegetables, mushrooms, onions and brassicas.)
Tickets for each dinner cost $42.46 including fees on Eventbrite and require a minor leap of faith.
"I mean … I get a few complaints, because people want to know dietary restrictions," Raboin said. "I'm like, sorry, we can't. You can show up and hope that you can eat something?"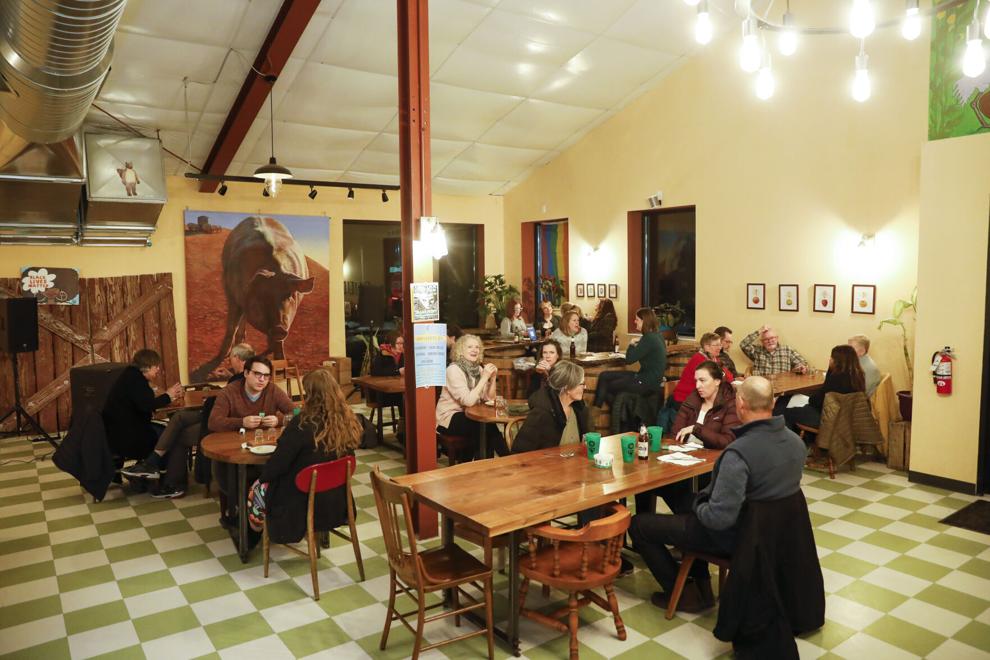 Challenge accepted
This year's first kitchen crashers were Sarah Leong and Pat Hager, a young couple who own Squashington Farm in Mount Horeb. The first time they did this series, Leong was very pregnant; their baby daughter, Hazel, was born just over a month later.
Leong and Hager knew there'd be ground beef in the Brix freezers, so they settled on a bibimbap-adjacent Korean-style beef and rice bowl for the main, topped with a farm fresh egg. To start, they served a Thai-inspired shredded salad, with coconut crème brulee for dessert.
"I really love Thai spicy papaya salad," Leong said. "Pat had this ingenious idea to use spaghetti squash instead of papaya. Same texture, a little bit more flavor, even."
To the salad they added more Squashington-sourced winter color — shredded carrots in a darker shade of orange, variegated purple daikon radish, light green kohlrabi — as well as fresh soft herbs and dressing made with local chili oil from Kingfisher Farm in Argyle. Nobody was too intense about the local provenance of every little thing (the beef bowl was heavy on gochujang and tamari) but the veggies were the stars.
Leong and Hager have been farming together for years, first on rented land and, since November 2021, at Squashington in Mount Horeb. They run an organic community supported agriculture (CSA) program for about 150 members and an Airbnb, a private "strawbale sauna house" on the farm.
"We love Brix the best," Leong said. "They are pretty much our only wholesale account. And they're, you know, 10 minutes from our farm. They've supported us from the very beginning.
"Both of us have worked here — I've been front of the house, Pat's back of house. They're like family."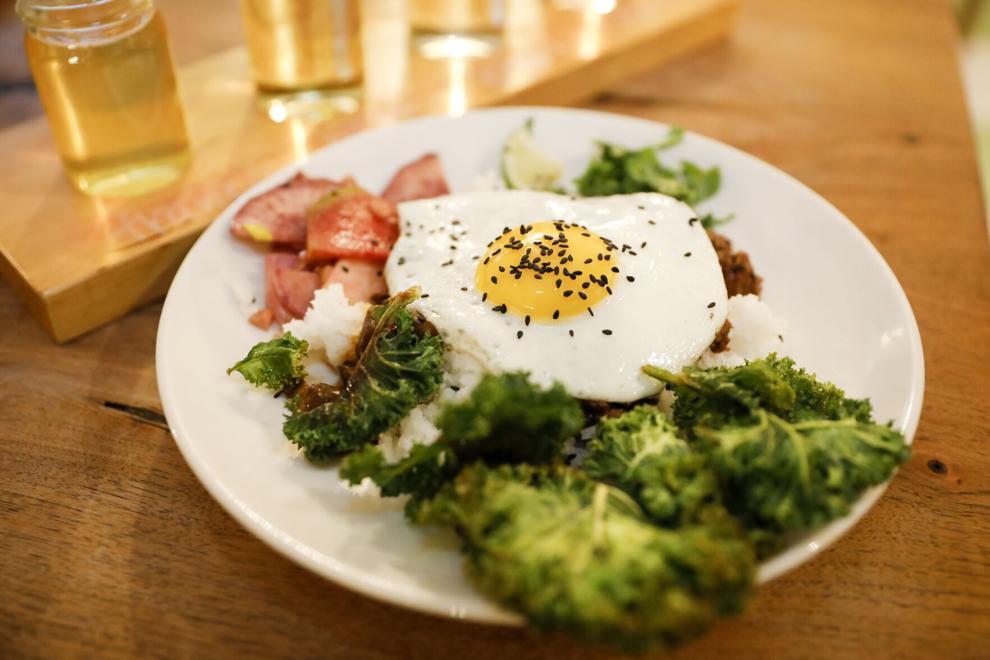 Crash the Kitchen has already leveled up since 2022, Leong said.
"The first year it was kind of a random thing," she said. "Like, maybe it'll work? Maybe people will want to come. But then they got Francesca Hong to come, and Homecoming," a restaurant in Spring Green run by Leah Spicer and Kyle Beach.
"And it was a thing," Leong said. "We're not professional cooks. It's a little intimidating, knowing that those people are."
Figuring it out
Crash the Kitchen can have some chaotic energy, which nobody seems to mind. Sometimes the cream takes too long to whip — Kingsley Gobourne, who's opening a butcher shop and deli called Artemis Provisions in nearby downtown Mount Horeb, eventually gave up, tossed the cream in the KitchenAid and started dancing.
And sometimes food comes out a little late. Once, when Julian and Heidi Zepeda from Tortelleria Zepeda were guest chefs, Julian was in the weeds and Heidi grabbed the mic.
"She's like a comedian. She got out there and did a stand-up routine," Raboin said. "She was stalling, right? We were all back there, trying to get (stuff) on plates.
"It was a little raunchy but it was so funny and everyone was just rolling. That was good."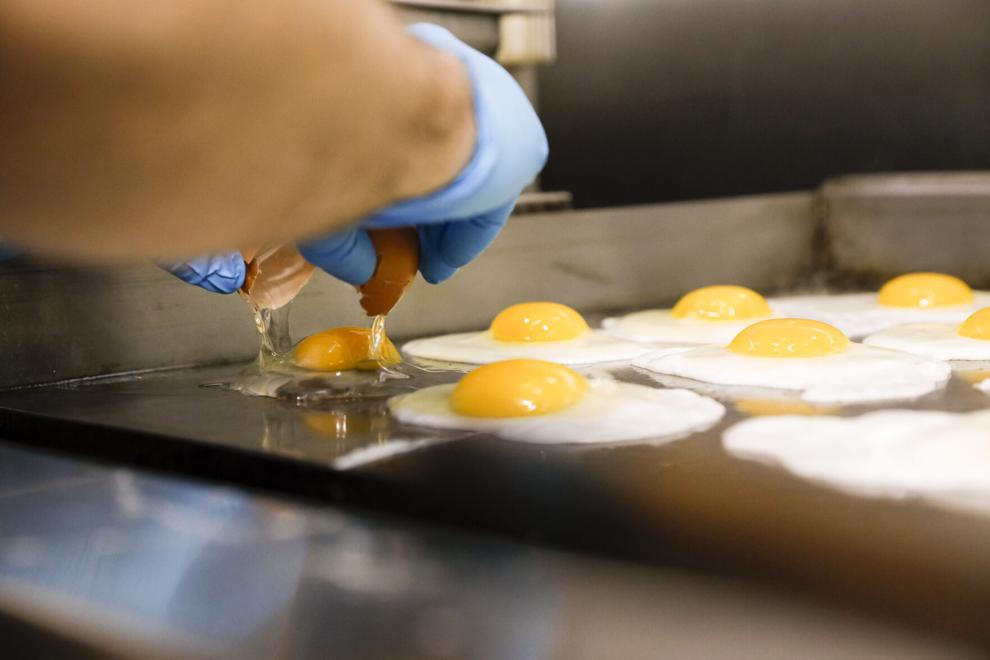 A cake shook Raboin's confidence once, too, made by Giant Jones Brewing Company owners (and excellent bakers) Jessica and Erika Jones.
"Last year … we're taking out the cake, and I'm looking at it, and I'm like 'ladies, no way, there's not enough cake," Raboin recalled. "They had done the math wrong! And they're double cutting."
This year the Giant Jones couple made a pavlova amuse bouche, biscuits, pelmeni with radish pesto, apple honey marmalade and roasted potatoes, plus fancy brownies for dessert.
"Everybody who comes in here, they have their moment" where everything feels overwhelming, Raboin said. "And then they gotta figure it out. All the food has just been phenomenal."
Curious diners have been willing to make the drive to Mount Horeb for these pop-ups, but many guests are as local as the cabbage. Gary DeWitt and Mary Penninga, who have an 11-acre "farmette" nearby, came by in February with their friend farmer Beth Albert of Pasture Patterns Eggs. Her chickens lay on her 60-acre organic farm in Mount Horeb.
Albert did a "babysitting share" for Leong and Hager last year, caring for Hazel in exchange for Squashington Farm veggies. Crash the Kitchen is "kind of a tradition" for her now, Albert said.
"I think it's very community building," Penninga said.
"There were like, six people here that I knew," Albert added. "We come here quite a bit. It's great."