More than a dozen new restaurants will join (or have already joined) the lively food scene in the greater Madison area this summer.
From Cajun, Brazilian and Mediterranean offerings to a new twist on the classic Wisconsin supper club, a burger bar and a vegan restaurant, these new restaurants and cafes will serve up a globally inspired array of comfort food. 
Turn Key (1344 E. Washington Ave.)
The trio behind Settle Down Tavern and Oz by Oz are opening a third restaurant, Turn Key, in the former Pasqual's space on East Washington Avenue later this summer.
Owners Brian Bartels, Ryan Huber and Sam Parker see Turn Key as a "complementary experience" to their other two ventures. Its menu will feature fan-favorite burgers and cocktails from Settle Down Tavern, as well as "affordable but elevated" steak, fish and vegetarian dishes.
"Our goal is to build a unique, family friendly neighborhood dining and drinking experience which references some of our greatest successes at Settle Down Tavern," Huber said in an email.
Huber is also excited about Turn Key's location near Breese Stevens Field, The Sylvee and Tenney Park in the burgeoning East Washington neighborhood. He hopes the restaurant's attractive entrance and back patio will make it an "approachable" location for cyclists, pedestrians and soccer fans who frequent the area.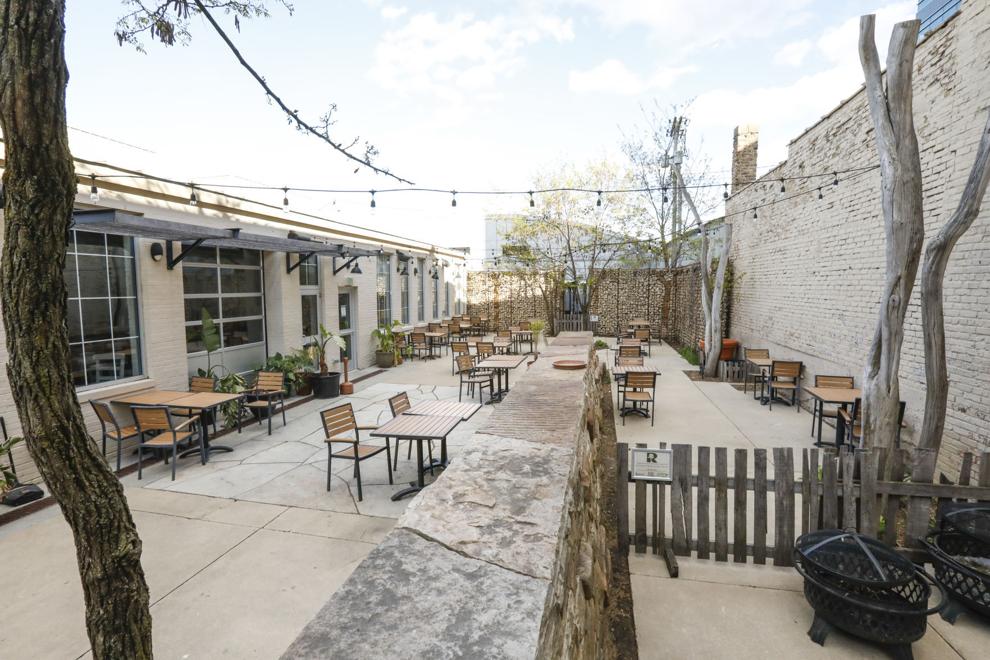 Jardin (829 E. Washington Ave.)
Hours: Tuesday-Thursday, 4-9 p.m.; Friday-Saturday, 4-10 p.m.
Jardin, one of three restaurants housed inside Robinia Courtyard, will reopen on June 29 with a retooled, all-vegan menu and new head chef. Owner Jon Reske and his business partner, Armando Magaña, brought on chef Juan David Umaña, previously of Vengan Pa'Ka, to incorporate his concepts into Jardin's retooled menu.
The first restaurant in the space was the Southern-inspired Julep. Jardin opened in 2017 as an American dining concept. That closed in 2020 due to the COVID-19 pandemic. Reske said Jardin will continue cooking with local, sustainably sourced ingredients but plans to incorporate a wider array of "globally inspired" offerings. All dishes will be 100% plant-based.
Online reservations opened last Wednesday, but Reske said he plans to "start small" and limit capacity to 50 people for the first week.
"We don't have a whole lot of runway as we've been on fumes, just like every other restaurant in town, in the country, in the world, coming out of COVID," he explained. "We're starting small ... (but) we've got a lot of interest, a lot of people chomping at the bit."
Black Locust Cafe and MadisonTap, the two other restaurant concepts housed in Robinia Courtyard, remain open for indoor and outdoor dining.
Jardin is hiring and encourages all interested applicants to apply online.
Taza (1900 Cayuga St., Middleton)
Hours: Sunday-Thursday, 11 a.m.-9 p.m.; Friday-Saturday, 11 a.m.-10 p.m.
Madison chefs Sabi Atteyih and Mohammad Hinnawi opened their latest Mediterranean comfort food spot, Taza, on June 5 in Compadres Mexican restaurant's former Middleton location.
Taza's menu includes well-known items like hummus, couscous, shawarma and kabob. "We're a representative sample of the region around the Mediterranean from Greece, Turkey, the Arab-speaking world, and North Africa into Morocco," Atteyih said.
Atteyih, who previously operated Lulu's from 1984 to 2011 and Casbah Restaurant and Lounge from 1998 to 2007, collaborated with Hinnawi to bring their signature Mediterranean offerings back to the Madison-area food scene.
"We're seeing a lot of the friends who supported us over the last three decades come back and say how much they missed it and how much they need that Mediterranean comfort food," Atteyih said.
Hinnawi, a Jordanian immigrant, first worked under Atteyih as a chef at Lulu's before opening The Nile, his own Mediterranean restaurant that operated for eight years until it closed in 2020. The two, now business partners, told the Wisconsin State Journal earlier this month that they are "brothers from different mothers." 
Atteyih continues to hire refugees as limited-term employees and enlist his relatives' help to staff Taza but still seeks new hires. Interested applicants are encouraged to apply by calling the restaurant at (608) 203-8282.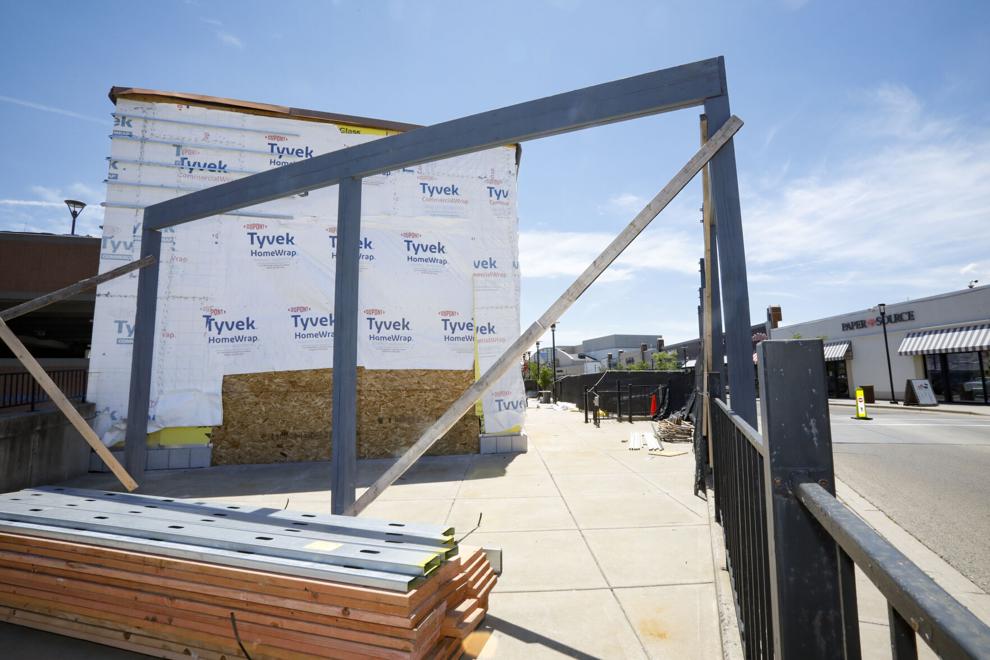 Amara (670 N. Midvale Blvd.)
Rule No. One Hospitality Group, the parent company of Lucille and Merchant in downtown Madison, announced plans last month to open a new restaurant, Amara, later this summer at the former Pasqual's location in Hilldale.
The menu at Amara will be a contemporary take on Italian coastal cuisine featuring small shareable plates, hand-crafted pastas and other entrees made with local ingredients. Bar offerings include espresso, Italian wines and classic cocktails such as aperitifs and negronis.
Rule No. One president Joshua Berkson believes Amara's focus on fresh, sustainable dishes is a perfect match for Hilldale and the city overall.
"We see a new customer in town who's definitely interested in a healthy and fresh as well as refined way of eating with a focus on fish and great sourcing," Berkson said.
Rule No. One recently relaunched Merchant, which closed in September last year and reopened on June 7 as a "bigger, better version of itself." 
"I think it's much more mature in terms of what we're offering and the overall approach to what we're doing," Berkson added. He hopes that customers see Amara and the revitalized Merchant as places for "expression and reflection" beyond the typical scope of a restaurant.
"There's just been so much heart, soul and passion put into these projects," he said. "We really feel like they reflect the community and led us to perfect our craft at the same time."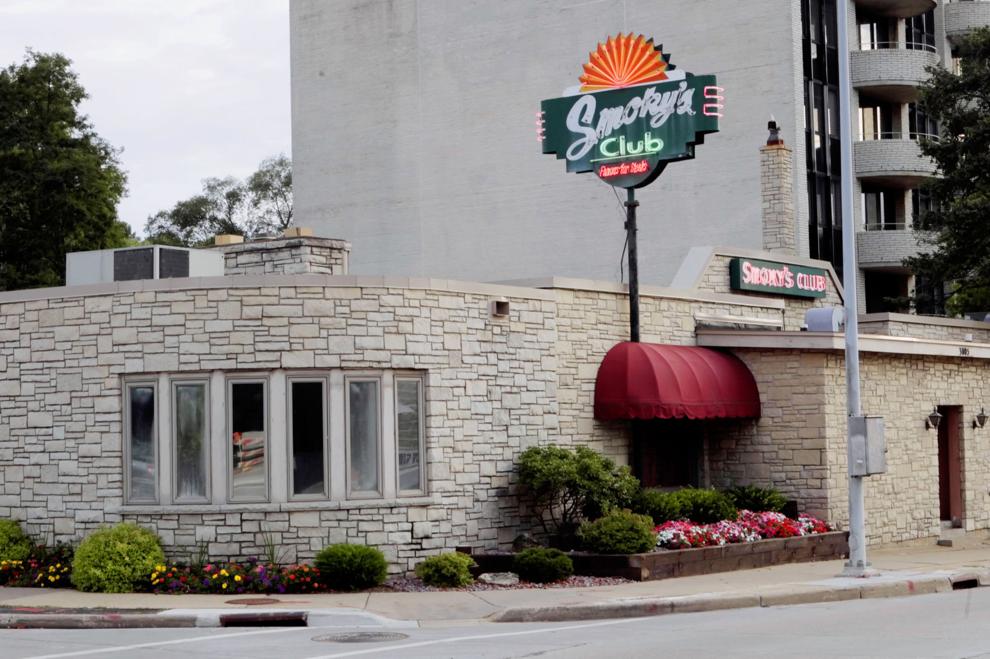 Driftless Social (128 E. Main St., Mount Horeb)
Planned dining hours: Tuesday-Saturday, 4 p.m.-10 p.m.; Sunday, 9 a.m. - 2 p.m.
Planned bar hours: Tuesday-Saturday, 3 p.m. to when the "last reasonable customer" leaves.
Former Smoky's Club owners Matt and Tim Schmock are opening a new supper club-inspired steakhouse later this summer in Mount Horeb.
Driftless Social plans to serve a rotating seasonal menu featuring premium steaks and seafood in an upscale atmosphere, a 125-year-old building that was the previous location of Schubert's Diner and Bakery. It also plans to offer a wide selection of wine, classic cocktails, martinis and ice cream drinks on a bar menu similar to Smoky's.
The brothers said they're looking to keep family tradition alive by recreating the same atmosphere as Smoky's, which closed for good last month after nearly 70 years.
"Our grandma, back in the day … she would be back there and she would check every single steak that walked through that door. If it wasn't up to her quality, she would send it right back on the truck," Matt Schmock said. "We're bringing that same quality."
Driftless Social is part of a larger re-emergence of Wisconsin's iconic supper clubs, which had their heyday in the middle of last century before suffering a decline in popularity. The Schmock brothers saw an uptick in sales in Smoky's last few years of service that they hope to preserve at Driftless Social by offering a Friday fish fry and other supper club staples.
"We're seeing a younger generation of people now visiting supper clubs, loving it, and coming back," Matt Schmock said. "It's nice to see people in their late 20s, 30s enjoying supper clubs. I think it's definitely coming back."
Though their new venture has been a bigger project than they anticipated, the brothers hope to open Driftless Social by the end of this summer.
Forward Craft and Coffee (2166 Atwood Ave.)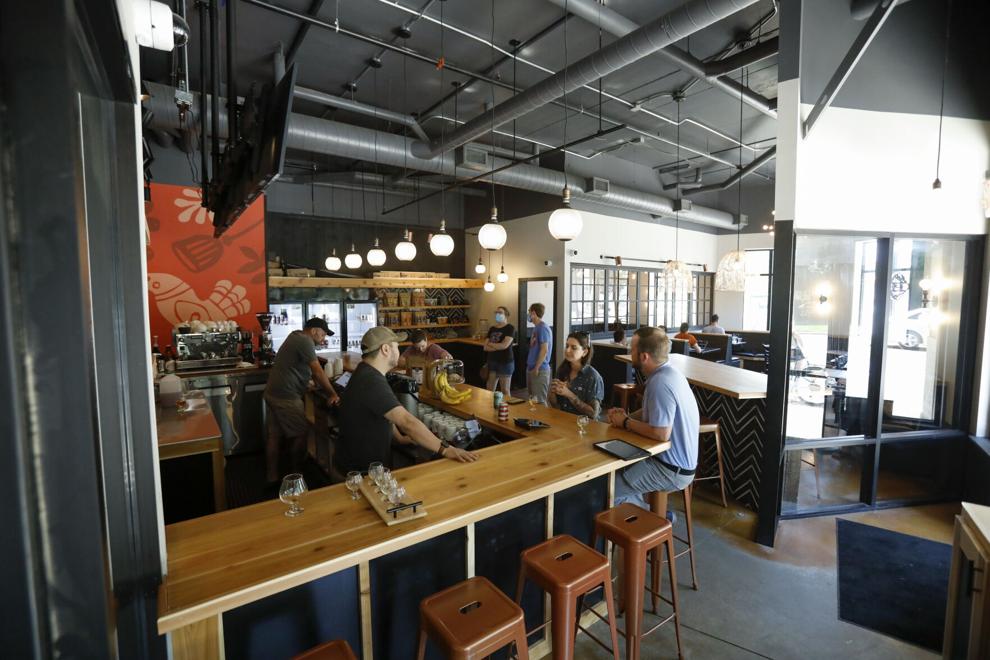 Hours: Monday 7 a.m.-noon., Tuesday-Thursday 7 a.m.-10 p.m., Friday-Saturday 7 a.m.-11 p.m., Sunday 7 a.m.-9 p.m.
Forward Craft and Coffee, a new coffee and craft brew bar, officially opened its doors on June 20 in a former Barriques' location at the corner of Atwood Avenue and Dunning Street.
The hip, cozy joint serves up a rotating menu of espresso creations and drip coffee from Spring Green coffee roaster Brewhaha as well as local craft brew offerings available starting at 10 a.m. Its signature item is a $14, four-count cold brew flight featuring a rotating assortment of flavors from vanilla cream to root beer float, all sourced from Pilcrow Coffee in Milwaukee.
"Our cold brew is a little acidic, but I feel like that – especially on hot days – makes it more enticing," co-owner Chad Walhood said. "It's great over ice, it's great by itself, it's just kinda what you want."
Walhood and his business partner Dan Podell, who leads the brewery side of the operation, said their new venture has been "well-received" by the Atwood neighborhood. The pair hopes to continue to build their Madison connections by continuing to offer a variety of Wisconsin and Midwest brands on their menu.
"We want to be synonymous with beer and coffee in Wisconsin," Walhood added. "We're just so excited to be here and we always want to be as local as possible. Local is our mindset."
Forward Craft and Coffee is hiring employees for late summer and early fall. Interested employees can reach out by phone at (608) 467-6325 or email drink@forwardcraft.com.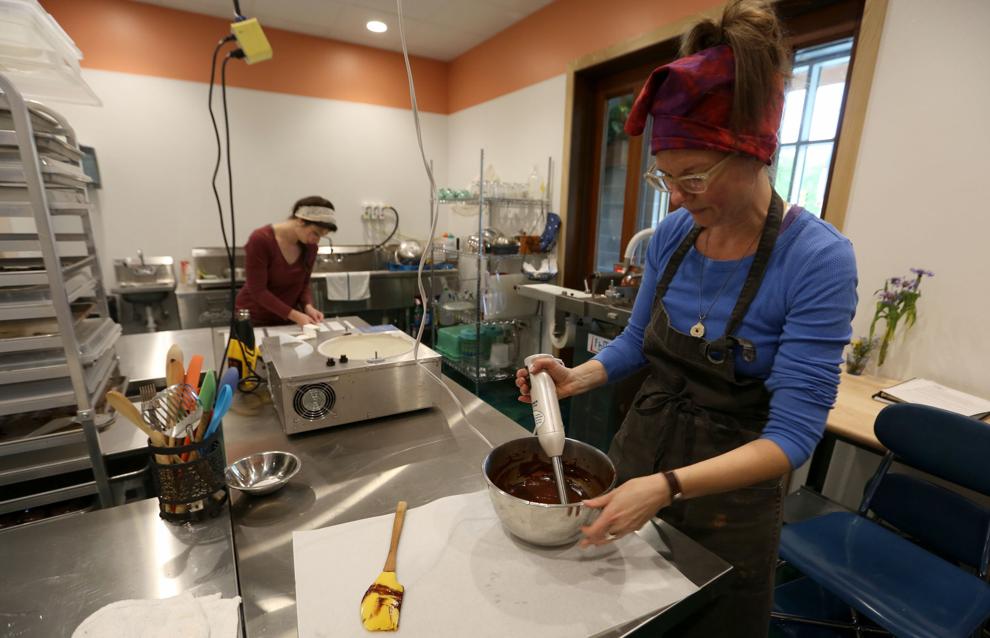 Madison Chocolate Company (5521 Odana Road)
Madison Chocolate Company owner Megan Hile announced last month that she was expanding her vegan and gluten-free sweet shop to a second location at the old Associated Bank on the corner of Odana Road and Whitney Way.
"Over the past 14 months we have quietly been working on this," Hile wrote in a May 16 Facebook post. "We are in the midst of building out an entire GF bakery and separate GF chocolate kitchen."
Hile opened her flagship location on Monroe Street five years ago, serving craft chocolates and other sugary treats. Her business quickly skyrocketed, leaving Hile with meager storage space in a location she previously thought was far too large.
The new space will house shipping and storage, allowing the Dudgeon-Monroe cafe to reclaim indoor seating space. It will also have its own sit-down cafe serving Hile's signature espresso drinks as well as a drive-thru for customers craving chocolate on the go.
"Thank you to all of our customers and employees over the past several years who have supported our tiny little shop," Hile told her Facebook followers. "We can't wait to bring some caffeinated excitement to that corner!"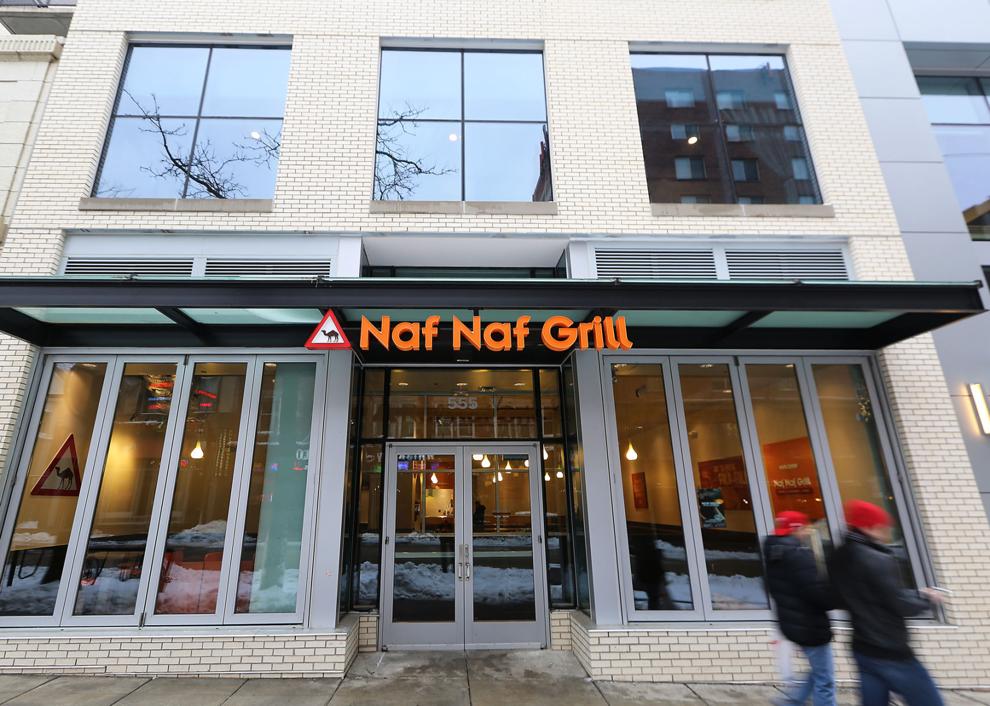 Naf Naf Grill (555 State St.)
Hours: Tuesday-Sunday, 10:30 a.m.-8 p.m.
Middle Eastern fast-casual chain Naf Naf Grill returned to State Street on June 7 after previously closing at the onset of the COVID-19 pandemic in March 2020. 
Franchisee Dustin Gasper and operating partner Danny Madanes said they brought Naf Naf back to State Street because of its prime location and "great roots" from its initial 2015 opening. Gasper added that he's feeling optimistic after "rave reviews" from Naf Naf's participation in the last two Madison Night Markets.
"It's summer, so the students aren't even here," Gasper said. "We can't even imagine what the opportunity's gonna be like once the city's population increases dramatically."
Gasper and Madanes also plan to re-franchise Naf Naf's Brookfield location, which they acquired in early April. They hope to open six new Wisconsin locations by 2027, including additional restaurants in the Madison and Milwaukee areas as well as expansions into the Fox Valley and Green Bay.
Naf Naf hopes that expansion can capitalize on younger generations' openness to culturally diverse food.
"When you look at the product on the front line, it's super colorful, just very appealing to anyone, whether it be a football player just trying to get a lot of protein in or a vegan or vegetarian," Gasper said. "We can pretty much fulfill anyone's palate."
Swagat (298 S. Grand Ave., Sun Prairie)
Indian restaurant Swagat is bringing its vast menu of bold flavors to a second location in Sun Prairie this July. Owner Resham Singh first teased the new location in a Facebook post last September after finding success with Swagat's food truck at the 2021 Sun Prairie Multicultural Fair. 
"We have been searching for a location for a very long time and Sun Prairie was the perfect spot," Singh told the Sun Prairie Star. 
According to its website, Swagat offers "delectable, fresh, healthy, home-style authentic Indian cuisine" cooked in a classic clay oven for a seared tandoori flavor. Menu offerings include shrimp, lamb, chicken, salmon and vegetarian dishes served mild, medium or spicy.
Swagat's existing location at 707 N. High Point Road was voted Madison's best Indian restaurant in 2021.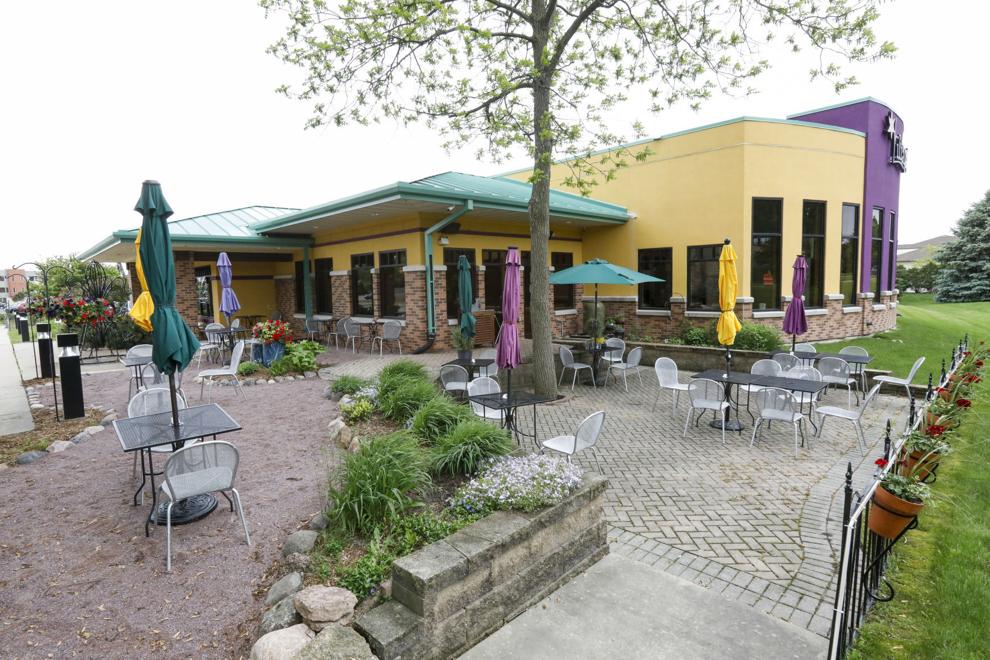 Ollie's and St. Charles Station (2951 Triverton Park Drive, Fitchburg)
Chef Dave Heide, owner and operator of food insecurity nonprofit Little John's, plans to open two new restaurant concepts in his former Liliana's Restaurant space in Fitchburg.
Ollie's will offer pizza, burgers and Mediterranean fare with a cocktail bar in a takeout-focused model on one side of the building. St. Charles Station will serve up New Orleans-style Cajun and Creole dishes in a fine-dining atmosphere (similar to Liliana's) on the other side.
Both new ventures feature a rotating menu based on seasonal farm-to-table produce availability. Heide hopes his new approach will match the Fitchburg community's changing tastes and preferences.
"The neighborhood has changed a lot since I opened 15 years ago on my kiddo's first birthday," Heide told Madison Magazine in May. "Then, the average age was my parents' age. Now, younger, new families are moving in. You have to keep changing and reinventing yourself, or else you'll fade away."
Ollie's is slated to open in fall 2022 and St. Charles Station will open shortly thereafter in late 2022 or early 2023, according to Madison Magazine. 
Big Sur Cantina (7436 Mineral Point Road)
Big Sur Cantina has been in the works since April 2021 when Jessica Escamilla submitted her proposed Cali-Mex restaurant concept for city licensure. 
However, prospective customers will have to wait a bit longer before Big Sur opens in the former Martin O'Grady's Irish Pub location across from West Towne Mall. Escamilla said in a phone call Tuesday that she'd have more information on Big Sur in "about a month."
According to its website, Big Sur aims to replicate the "unique, indescribable experience of following a twisting California cliffside highway and discovering an authentic Cantina hidden amongst the rugged coastline." The restaurant's proposed offerings included signature Cali-Mex tacos, fresh guacamole and handcrafted margaritas.
Mio Fratello (521 N. Sherman Ave.) 
Planned hours: Wednesday-Sunday, 5-9 p.m.
Longtime Osteria Papavero cook Alessandro Monachello and Chris Guglielmo, co-owners of mobile pizza oven It's Good For You, are planning to open a new Italian restaurant on Madison's north side.
Mio Fratello, which means "my brother" in Italian, will offer the same Italian-style wood-fired pizzas Monachello and Guglielmo serve at It's Good For You from a former beauty shoppe location near the corner of Sherman and Commercial Avenue, according to a Wisconsin State Journal article from last July. The State Journal also reported that cheese and charcuterie plates may accompany pizzas on a future menu.
The pair intended to open Mio Fratello by April 2022 when they first announced their venture last summer. However, the last construction progress update was posted to It's Good For You's Facebook page in February. Monachello and Guglielmo did not immediately respond to a request for additional information.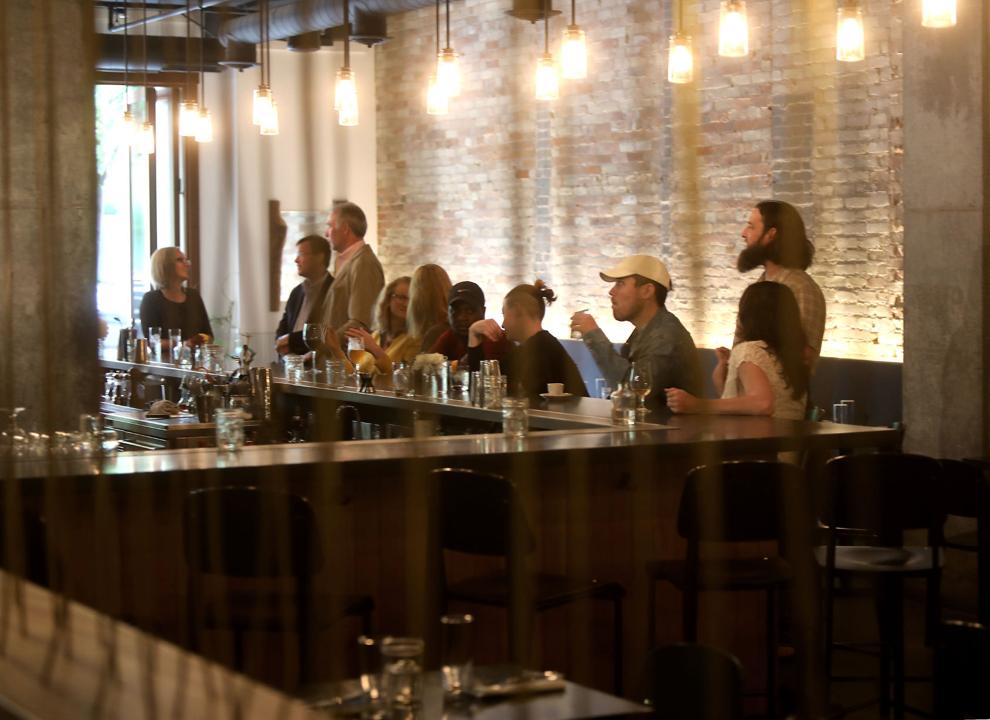 SASS (10 W. Mifflin St.)
Planned hours: Sunday-Thursday 11 a.m-9 p.m.; Friday-Saturday 11 a.m.-10 p.m.
Tutto Pasta owners Joe Perkins and Kay Millonzi plan to open SASS, a new seafood and barbecue restaurant, in Merci's former location on the Capitol Square as soon as Aug. 5.
SASS, which stands for "sauce and shelled seafood," plans to offer seafood dishes like crab and lobster as well as clams, mussels, scallops and oysters served by the pound or half-pound. Other highlights include Machaca Ribeye, a Zucchini-noodle vegetable primavera, and barbecue offerings such as ribs, chicken and steaks.
Perkins said his desire to "give people different options in downtown Madison" and pays homage to his culinary roots in Maine and the South. He hopes his expansive menu gives everyone on the Square a dish they love.
"We're excited about giving a new opportunity to downtown Madison, some different food, some things that you don't see around too much," Perkins told the Cap Times last month. "We just wanna make sure everybody's happy with good food, good service."
Tucumã (3301 Parmenter St., Middleton)
Hours: Tuesday-Saturday, 10 a.m.-6 p.m.; Sunday 11 a.m.-3 p.m.
Chef Lorraine Chiapim opened her Brazilian cafe and bakery, Tucumã, on June 17 in Middleton. Her menu spans sweet and savory, featuring açaí bowls and multi-layered cakes adorned with fruit, nuts or flowers, as well as Brazilian comfort foods like coxinha, a teardrop-shaped street snack stuffed with chicken, ham or cheese.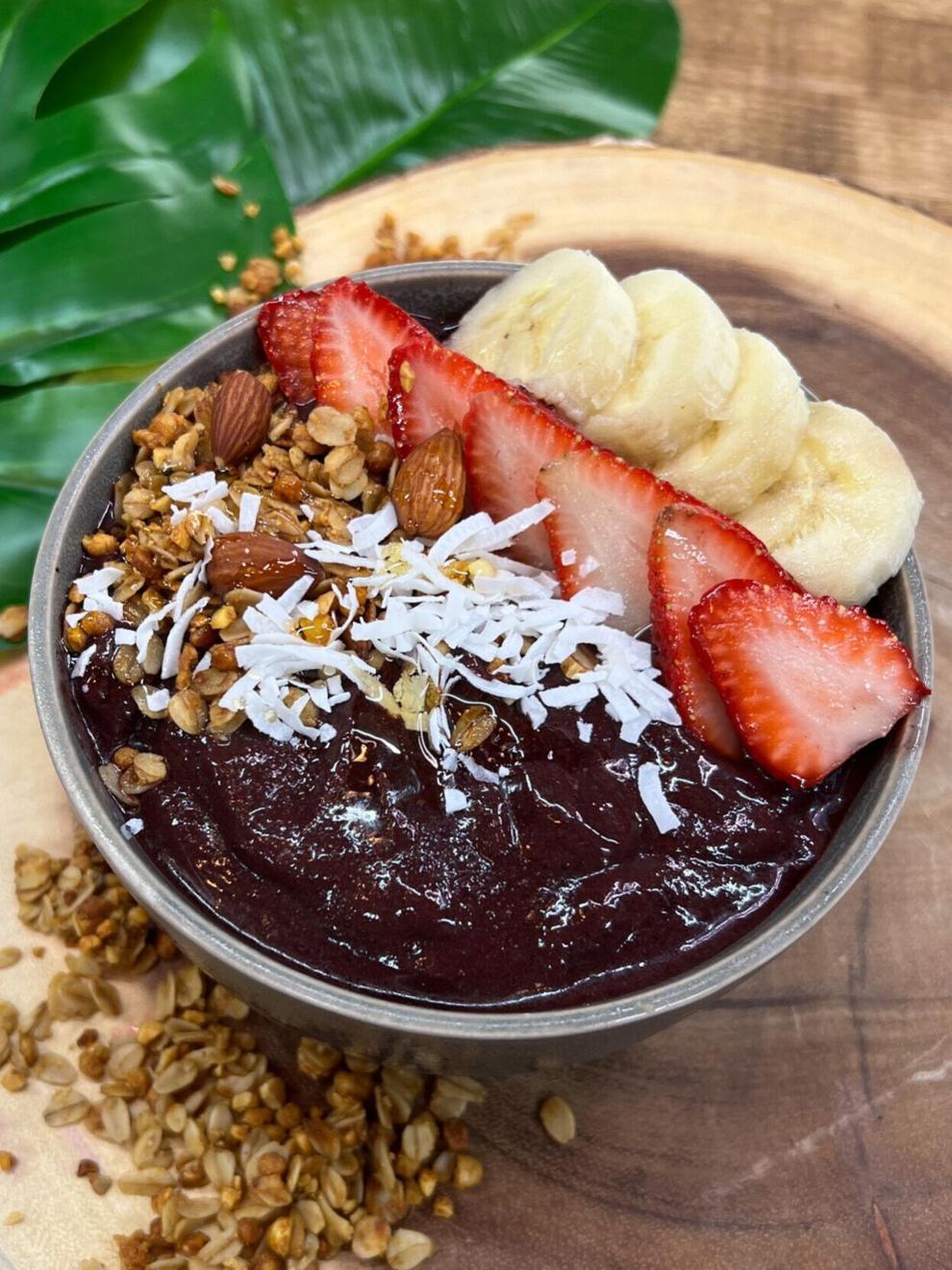 Chiapim previously ran a catering business in Madison, which she plans to continue in her new space by offering takeout-only weekend specials such as feijoada, a black bean stew, and bobó de camarão, a hearty shrimp stew made with cassava. She also owned two restaurants in Florida and was head chef at an American restaurant in Vila Velha, Brazil before moving to Madison in 2018.
Though Madison currently has just one other Brazilian-themed restaurant, Samba Brazilian Grill, Chiapim is confident her growing customer base and Instagram page will introduce more Madisonians to her dishes.
"Brazilian food is always a comfort food," she said. "And nostalgic, because of all the parties. All Brazilians have brigadeiros and coxinhas, something we can remember from our childhood."