Everybody uses phrases like "taking a leap" or "taking the plunge" when it comes to starting your own business. But though that may be the big step, it's just the first step.
Four Madison food entrepreneurs talked about the steps that came next for them — and the steps still to come — at a Cap Times Idea Fest panel Saturday afternoon in the Play Circle at the University of Wisconsin-Madison Memorial Union.
Cap Times food editor Lindsay Christians said she organized the panel because, while so much of Idea Fest involves talking about problems in the world, she wanted to focus on people who were creating their own solutions.
"I really wanted to talk about some things that are positive," Christians said. "I love looking at solutions, and things that are working, and why they're working and how. Everybody's story is different."
Billy DuPlanty, for example, co-founded Young Blood Beer Company in May 2020, which he wryly called "the worst time to start a brewery since Prohibition." With the pandemic shuttering bars and restaurants in Madison, the original concept of a tap room-focused company fell by the wayside, and the company pivoted to selling beers in cans.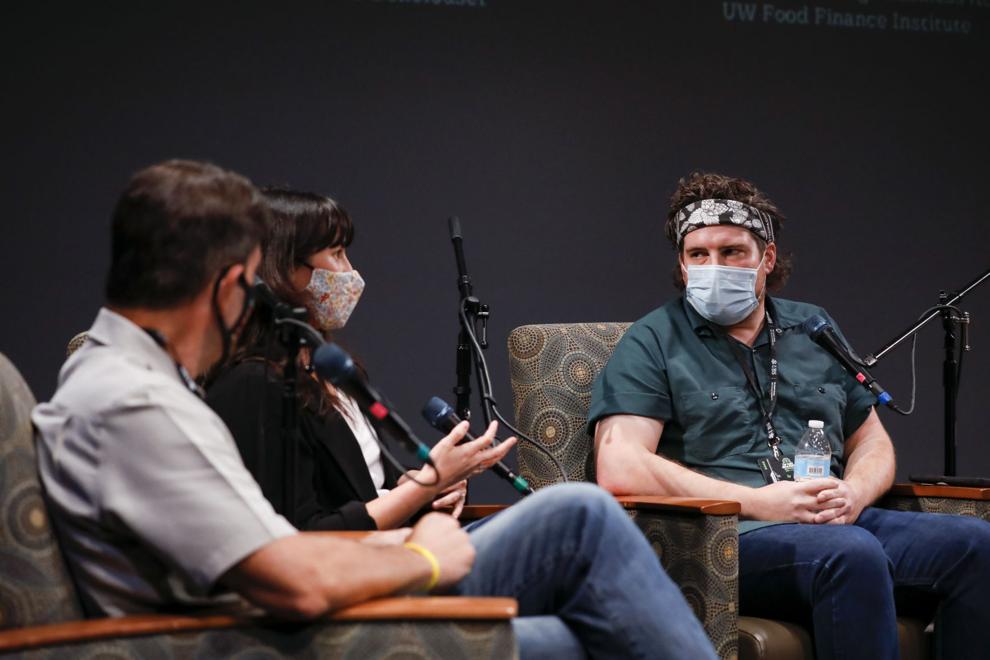 The entire staff would pitch in for long days of canning beers in the brewery. At night, DuPlanty would load up mini-kegs and head to Milwaukee, where the bars were still allowed to be open, and sell beer there. Those late-night drives back and forth on Interstate 94 sparked one of the many clever names of Young Blood's beers, "The Tale of Midnight Bill."
"If we had stayed on our initial trajectory, we never would have opened our doors," said DuPlanty, who serves as sales director for Young Blood.
Harriet Gomez's Keur Fatou Catering began as a table her family would set up at Africa Fest to sell home-cooked Gambian and Senegalese food. They drew such large crowds that they launched the catering business, aimed at large public events like Africa Fest.
Of course, when large public events were canceled during the past year, the company had to adjust.
"There's no point in stopping now," Gomez said was the family's thinking at the time. "We can pause and fix the issues we have, but we have to keep going."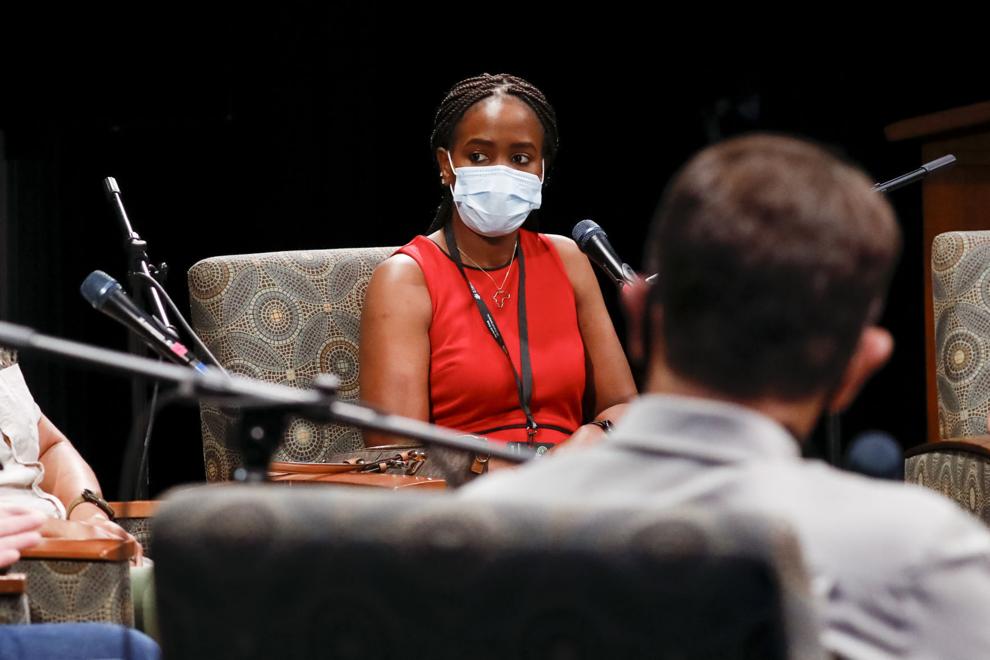 Family is the driving force behind Deliciouser, said creative director and partner Anne Minssen, as well as the pandemic. Lombardino's owner and chef Patrick O'Halloran started this company, which offers gourmet spice blends, with his family while his restaurant was shut down in 2020, and the family finally had time to cook together at home. The partners include Minssen, who is O'Halloran's future daughter-in law, as well as his son, wife and ex-wife.
"We really play on this idea of a blended family blending spices," Minssen said.
One recurring theme in Saturday's panel was the idea of collaboration, of businesses supporting each other rather than treating the market as a zero-sum game of winners and losers. On, Oct. 1, Jonathan Correa is moving his tortilla company, La Cosecha, into a new production kitchen started by Pasture & Plenty to support food entrepreneurs like him.
Pasture & Plenty owner Christy McKenzie, Correa said, is "trying to make success easier for us," Correa told the Cap Times in March. "She's already creating a space for us to use, and she is going above and beyond to find ways to get us tools and different pieces of equipment and support that she doesn't have to."
The food entrepreneur panel dovetailed nicely with the one that preceded it in the Play Circle, about "The Future of Work" and how the pandemic has sparked many people to reassess their relationships with their jobs. In many cases, that has meant striking out on their own. Brad Rostowfske, manager of the food and beverage business accelerator program at the UW Food Finance Institute, said the students he talks to are less interested in landing a plum job at a big corporation and much more curious about starting their own businesses.
The energy and ideas in the room Saturday was exactly what drew Rostowfske to working with food entrepreneurs after, as he put it, "falling down the corporate ladder" from jobs at Oscar Mayer and Sargento. The accelerator program provides assistance and coaching for those looking to start their own food- or beverage-related businesses.
"You get a roomful of them together, the energy level goes off the charts," Rostowfske said. "They share things. In corporate America, they hide things."