The dominoes of Wisconsin's high-profile 2022 political races are set. The state is just waiting for Sen. Ron Johnson, R-Oshkosh, to topple the first one.
That was the conclusion a panel of political operatives and journalists reached on Saturday during a Cap Times Idea Fest panel, "Wisconsin's 2022 Vote," focused on the factors that will shape next year's elections.
The panel, which was moderated by Cap Times Capitol Bureau Chief Jessie Opoien, featured Dan Balz, chief correspondent at the Washington Post, Angela Lang, executive director of Black Leaders Organizing for Communities, and Andrew Hitt, a partner at Michael Best Strategies and former chairman of the Wisconsin Republican Party.
For Hitt, the next 14 months will be shaped by one question that is currently dominating Wisconsin politics: What will Ron Johnson do? The answer to that question, Hitt said, could start a chain reaction among other GOP candidates in the state, shifting which Republicans run in races across the state.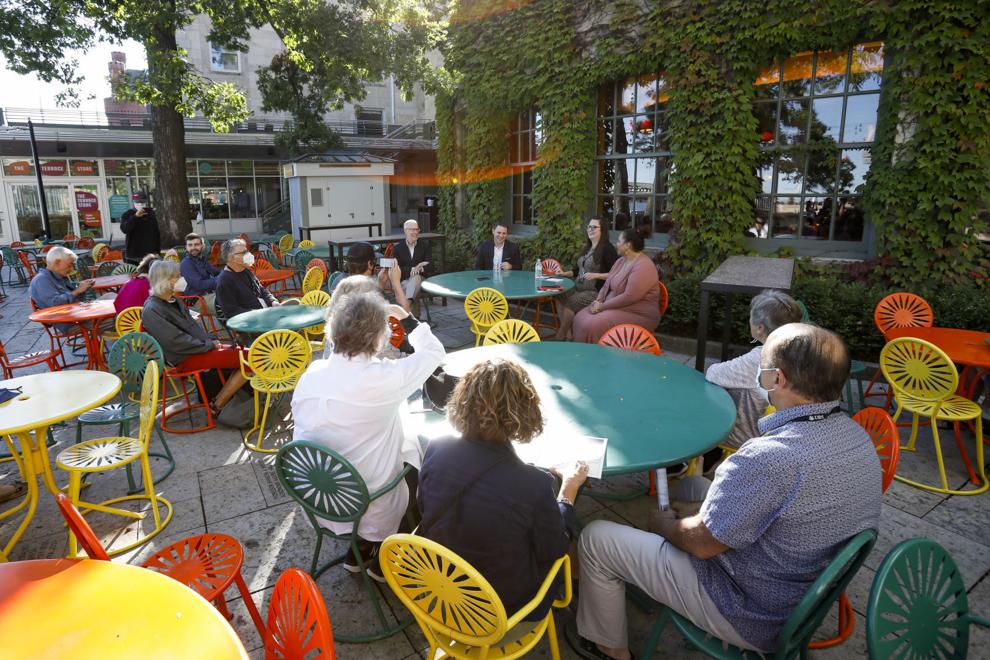 Lang agreed, saying Johnson's decision would shape the messaging of Democrats vying for his seat in the months to come, and help determine the most viable candidate to win. 
"If you look at the number of Democrats who are in the primary, you would have to say they've concluded that Sen. Johnson is quite vulnerable," Balz said, noting that he is the only incumbent senator projected to be in a "toss-up" race by the nonpartisan Cook Political Report.
"But the most interesting question, as I've talked to people out here over the last few months, is whether the Republicans are better off if Johnson runs for a third term, which would break the pledge that he made that he would only serve two.
"Or would they be better off if he decides not to run and then you get a fresh candidate?" Balz added.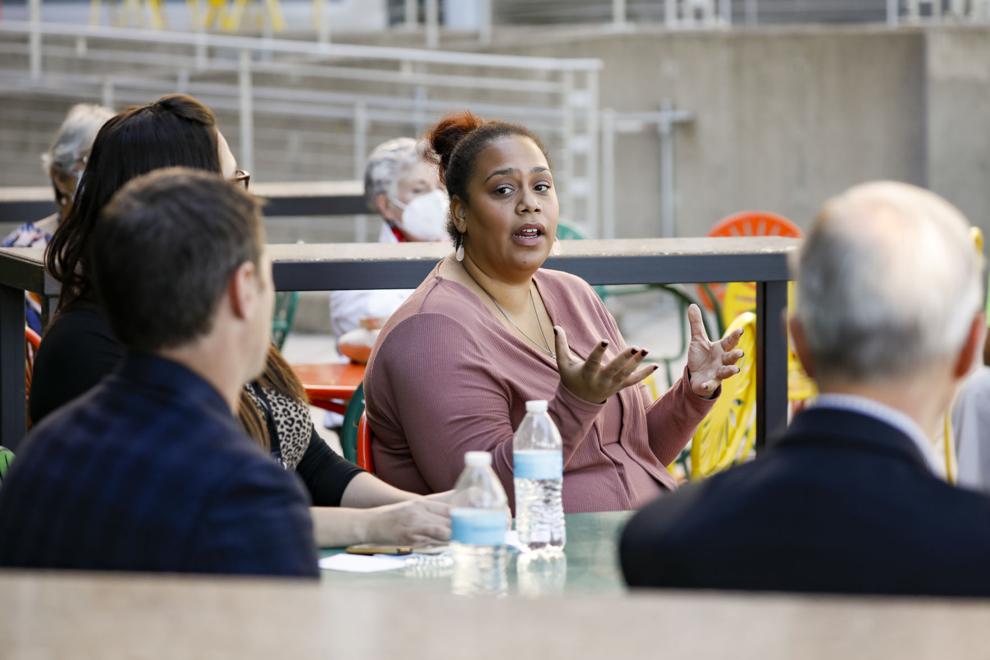 Balz noted that Democrats have twice underestimated Johnson's appeal to Wisconsin voters, and believes "they're in danger of doing that again."
The U.S. Senate race is just one of several high-profile showdowns slated for 2022. Gov. Tony Evers, a Democrat, will face a fierce challenge, likely from former Lt. Gov. Rebecca Kleefisch.
Lang said she's monitoring to see what accomplishments Evers is going to run on.
"He doesn't have the luxury of running against Scott Walker, who was like a huge polarizing (figure) for a lot of folks in our community. .He has to run on his own record," Lang said of Evers. "And there are times, given the divided government, that people are like, 'Well, what has he done?'"
Lang said public safety, the continued handling of the COVID-19 pandemic and keeping kids in school will be the toughest issues for Evers next fall. Any combination of these could make or break his re-election bid.
Balz said he believes "the state of the Biden presidency" will also weigh heavily on Democratic candidates next year.
Biden "had a pretty good first 100 days. His second 100 days were a little more problematic and as he gets now into the fall, he's got some real challenges on his hands," Balz said of the president. "Whether he is going to be able to pull off all of the things he's talked about, and how that affects enthusiasm ... I think will be very telling."
No matter how it shakes out, the three said, expect Wisconsin to once again be front-and-center in the political universe come this time next year.