Last Christmas, everybody did their best.
Children's Theater of Madison put a 30-minute "relay" version of "Christmas Carol" online, featuring dozens of community members. Madison Ballet taught parts of "The Nutcracker" over Zoom. The Wisconsin Chamber Choir performed car carols in a Madison parking lot.
It was all well-intended and sweet, but how happy are we to get off the couch and back to real theater seats again? Madison's performing arts scene is fuller than Santa's sack with fun things to see this year.
Here, in keeping with tradition, is our annual holiday arts roundup. Check the week ahead for more late-breaking options. And be sure to check with individual venues about COVID-19 safety protocols; many require patrons to show proof of vaccination and a photo ID.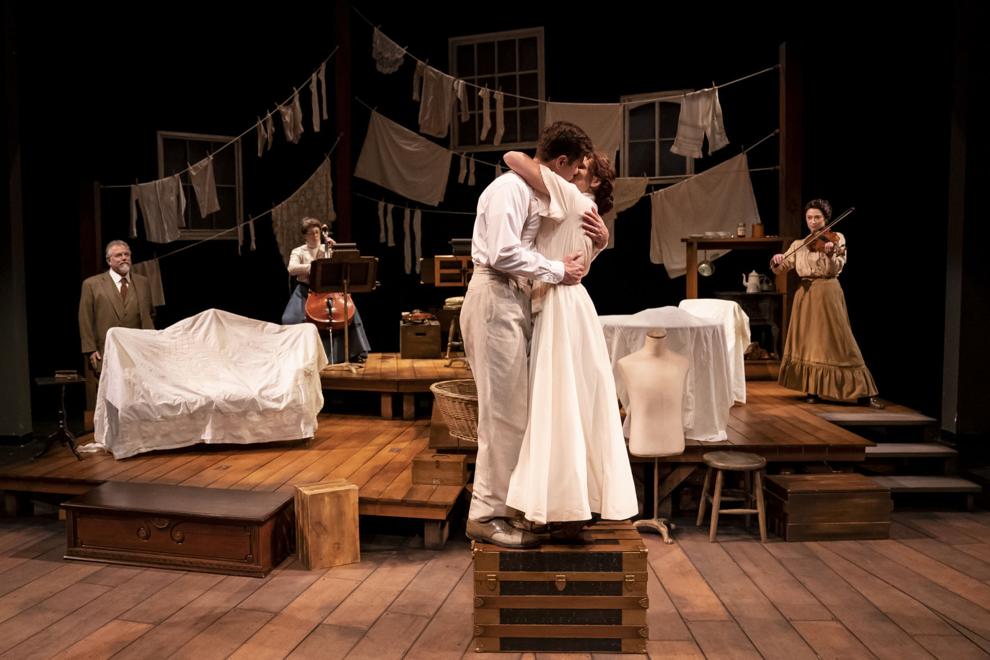 "The Gift of the Magi"
Kelsey Brennan and Marcus Truschinski play the resourceful, big-hearted couple at the center of the classic O. Henry tale, first adapted by James DeVita for American Players Theatre about a decade ago. Staged in the indoor Touchstone Theatre, "The Gift of the Magi" features a lovely, lively score by Josh Schmidt and direction by Malkia Stampley.
"We all deserve some cheer this holiday season!" Stampley writes in her program notes. "I pray that 'The Gift of the Magi' helps us all to remember the moment when the only thing that mattered was if your loved one was safe … reminding us of who and what is most important."
Friday, Nov. 26-Sunday, Dec. 19
$56-$75
Touchstone Theatre, American Players Theatre, 5950 Golf Course Road, Spring Green
americanplayers.org/plays/the-gift-of-the-magi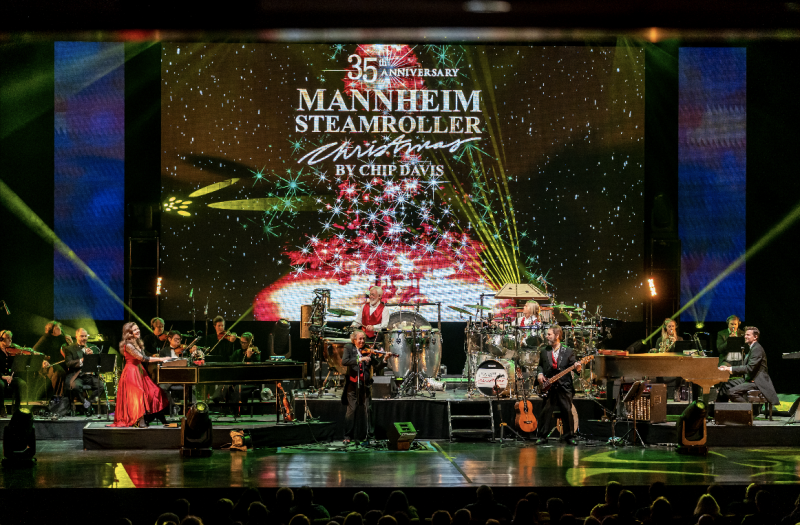 "Mannheim Steamroller Christmas" by Chip Davis
Put a little synth in the season with the 35th anniversary version of a Mannheim Steamroller Christmas. The band, founded by percussionist Chip Davis, rolls into Overture Hall on Sunday, bringing its signature sound to classics like "Deck the Halls," "We Three Kings," "The Coventry Carol," "Wassail, Wassail," and "God Rest Ye Merry, Gentlemen."
Sunday, Nov. 28, 7 p.m.
Overture Hall, Overture Center, 201 State St.
$35-$100
overture.org/events/mannheim-steamroller-christmas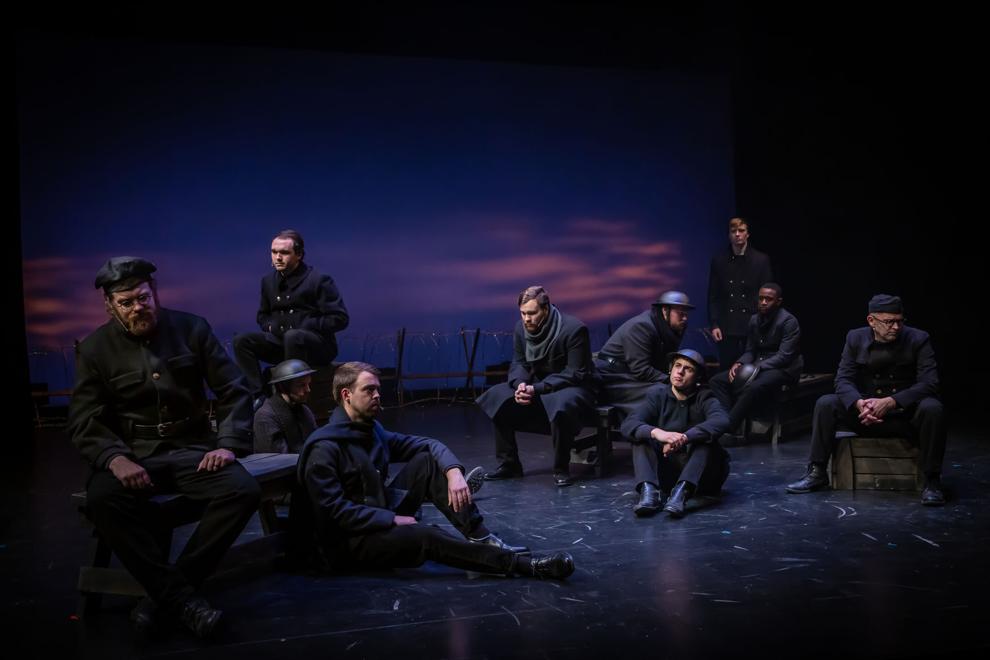 "All is Calm: The Christmas Truce of 1914"
It's a story as resonant as it is resilient. In 1914, in the midst of the fighting in World War I, a German soldier steps into "No Man's Land" and begins to sing "Stille Nacht" ("Silent Night"). That extraordinary moment and the night that followed inspired this production, staged first in 2019 and again this year by Four Seasons Theatre.
Conceived by Peter Rothstein, a University of Wisconsin-Madison theater grad and the founder of Theatre Latté Da in Minneapolis, "All is Calm" features a cappella choral arrangements by Erick Lichte and Timothy C. Takach. Run time is 80 minutes with no intermission.
Thursday-Sunday, Dec. 2-12
The Playhouse, Overture Center, 201 State St.
$20-$35
overture.org/events/all-is-calm
Kanopy Dance presents "Winter Fantasia"
Contemporary dance company Kanopy Dance describes its Winter Fantasia performance as "a magical community celebration … a much-needed joyful and uplifting experience," featuring Kanopy company members as well as academy dancers.
Featuring dance set to Leonard Bernstein's "On the Town" and an original piece called "Once Upon a Winter's Eve," "Winter Fantasia" is a kid-friendly show. Dancers will wear masks created by New York City designer David Quinn.
There are six performances in all. Run time is 90 minutes, and attendees age 18 and under cost $20.
Thursday-Sunday, Dec. 2-5
Promenade Hall, Overture Center, 201 State St.
$35-$40
overture.org/events/kanopy-winter-fantasia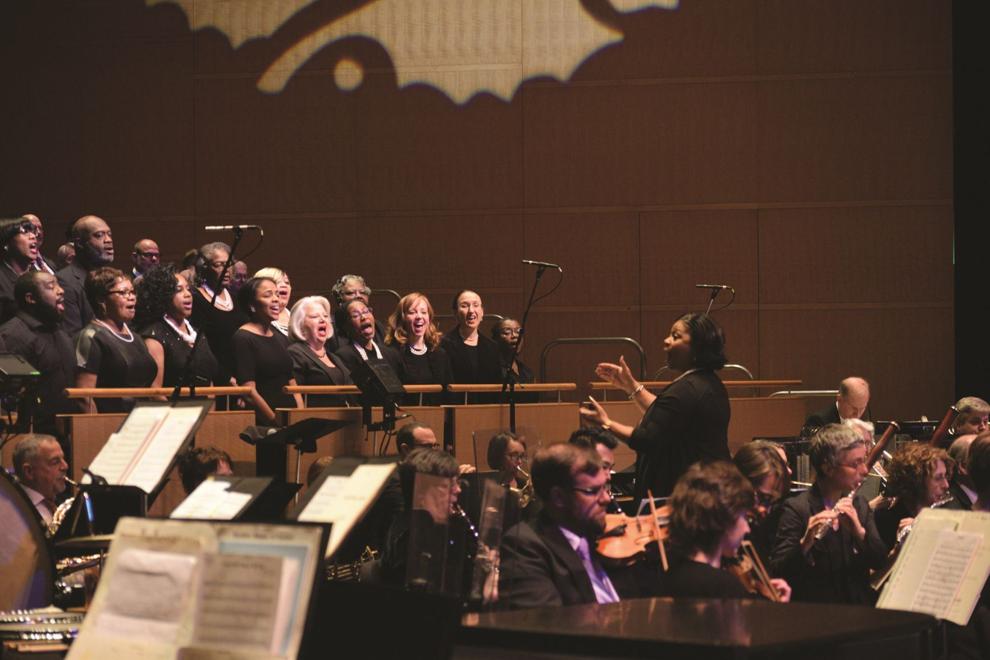 A Madison Symphony Christmas
Gospel carols, youth choirs, a "Hallelujah" chorus and a Christmas Oratorio by Bach are all on the program this year for the Madison Symphony Orchestra's Christmas celebration. Maestro John DeMain leads a cast of thousands (OK, hundreds) on the Overture Hall stage, lit with holiday patterns and dotted with Santa hats.
Joining the Madison Symphony Chorus will be two guest artists, soprano Elizabeth Caballero and tenor Jared Esguerra. 50 minutes before the show, the chorus gathers in the Overture lobby to sing Christmas carols, and the audience is welcome to join.
Friday, Dec. 3, 7:30 p.m., Saturday, Dec. 4, 8 p.m., Sunday, Dec. 5, 2:30 p.m.
Overture Hall, Overture Center, 201 State St.
$20-$95
The Wisconsin Chamber Orchestra presents Handel's "Messiah"
All the holiday Handel classics, from "For unto us a child is born" to "And the glory of the Lord" and "He shall feed his flock," return in full voice, with the Wisconsin Chamber Orchestra's performance of the whole "Messiah." Scott Foss serves as guest conductor, leading soloists Sarah Lawrence, Kirsten Larson, Gene Stenger and Christopher Burchett, as well as a chorus of 22 singers from Madison and Milwaukee.
Run time is 2 hours and 20 minutes. Seating is general admission.
Wednesday, Dec. 8, 7 p.m.
First Congregational United Church of Christ, 1609 University Ave.
$35
wcoconcerts.org/events/handels-messiah-fcc
"A Christmas Carol"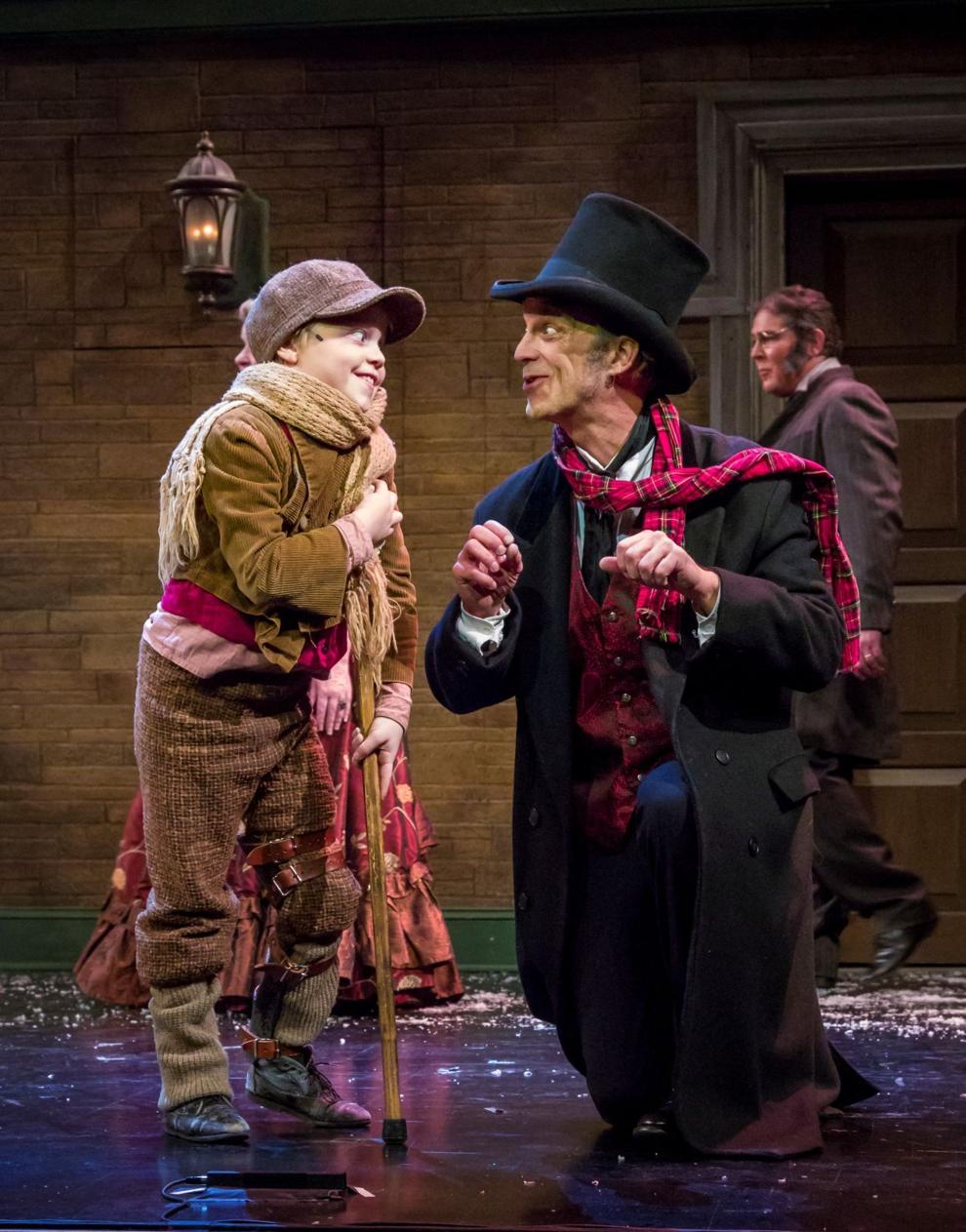 LaShawn Banks, a gifted comic actor known from American Players Theatre stages, steps into the house slippers of Ebenezer Scrooge in Children's Theater of Madison's annual staging of Dickens' most famous ghost story.
With colorful sets and costumes, characters that let youthful actors shine, and an encouraging redemption narrative, CTM's "A Christmas Carol" is beloved for a reason. Jim Ridge, a former Scrooge himself, is set to direct an adaptation by his wife, actor/playwright Colleen Madden.
Recommended for ages 8 and up. Sensory kits are available at all performances. Running time is 2 hours and 10 minutes with one intermission.
Saturday, Dec. 11-Thursday, Dec. 23
Capitol Theater, Overture Center, 201 State St.
$34-$65
overture.org/events/ctm-christmas-carol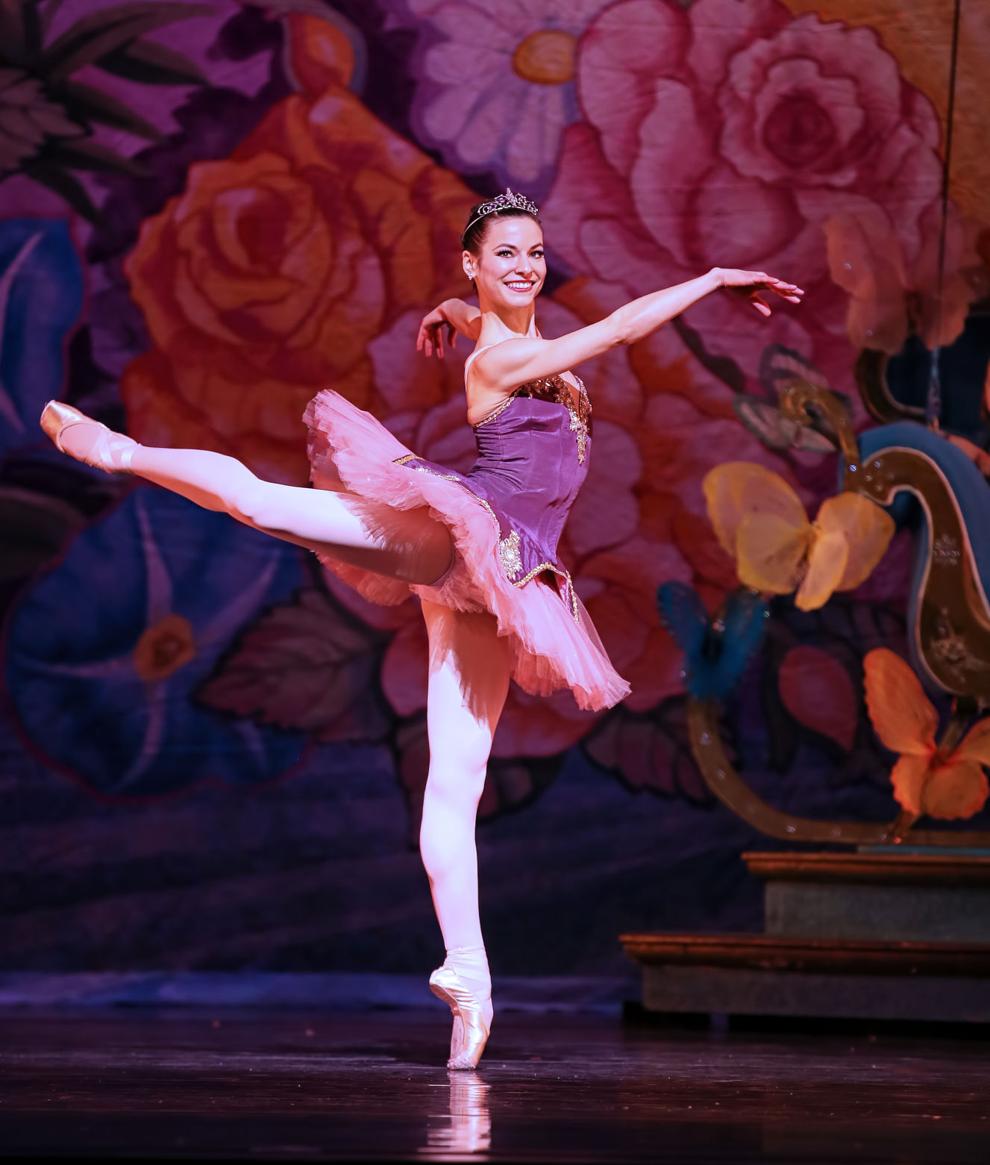 Madison Ballet presents "The Nutcracker"
Madison Ballet returns after the unthinkable — a year without a "Nutcracker" — to introduce a new slate of choreographers, whose work re-imagines the second half of this holiday chestnut.
According to a release, Madison Ballet soloist Yu-Jhe Sun, originally from Taiwan, choreographed the new Chinese divertissement (a short dance) in consultation with Yaqi Wu, a Madison-based traditional Chinese dancer. Soloist Michelle Ramos re-set the Spanish divertissement.
The rest of the production has been choreographed by artistic director Sara Stewart Schumann and ballet master Thomas Mattingly. It was, as the ballet says, a "monumental task," one that will bring a refreshed look to Tchaikovsky's famous score.
The Wisconsin Chamber Orchestra will accompany the ballet in the pit. There are nine performances in all. Run time is two hours with one intermission.
Friday, Dec. 17-Sunday, Dec. 26
Overture Hall, Overture Center, 201 State St.
$16-$65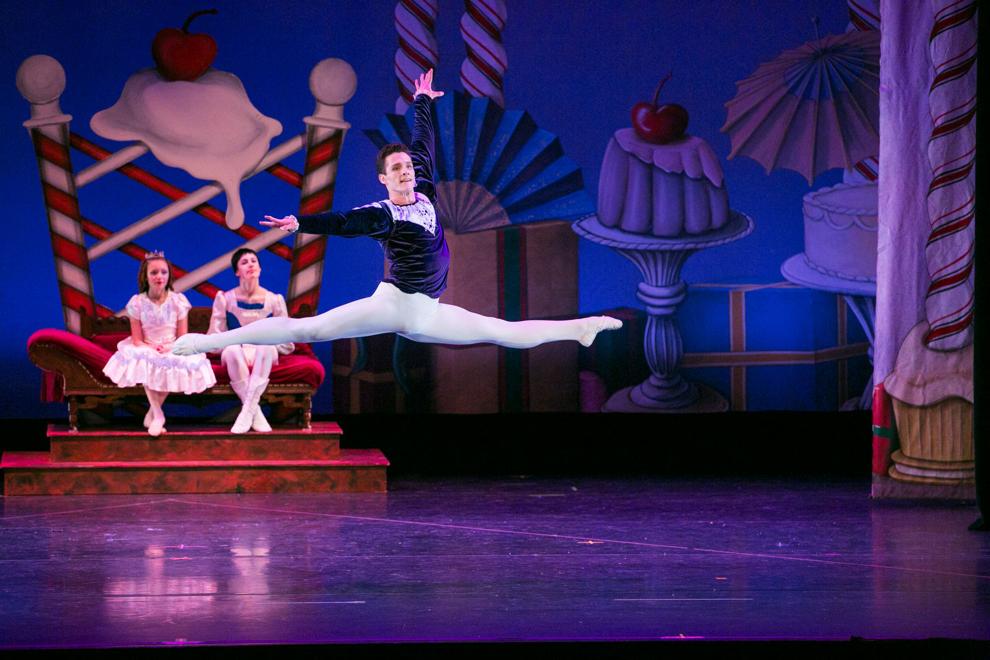 Dance Wisconsin presents "The Nutcracker-Marching Forward"
Dance Wisconsin's 44th production of "The Nutcracker" aims to update the piece with new costumes, choreography and concepts. The tagline "marching forward" embodies the forward motion for the company and its dancers after the challenges presented by COVID. It also points to updates in the show itself.
For example, the company has changed the "Arabian" dance to a "Meskouta," a Moroccan orange cake. According to a release, new costumes "will not include visuals that caricature a certain group" and instead "celebrate diversity … in a way that does not stereotype other cultures."
Guest artists from the Joffrey Ballet and Big Muddy Dance Company join Dance Wisconsin's local cast, as well as the Monona Grove High School Singers and the Dance Wisconsin Orchestra.
Saturday-Sunday, Dec. 18-19, 2 p.m.
Shannon Hall, Wisconsin Union, 1308 W. Dayton St.
$25-$43 general, $15-$33 students and seniors