Isthmus Dance Collective, a co-operative dance organization founded mid-pandemic in 2020, offered a smörgåsbord of dance pieces in an evening titled "Memento Mori," Latin for "remember that you must die," on Friday night at Madison Circus Space. The dancers perform once more on Saturday night.
The show's title bears little resemblance to themes in most of the pieces, which span genres from ballet and modern dance to Mexican folk dance and aerial silks. (I can only imagine that sex and money were in the running as other universal threads to connect such disparate works, though anyone who has made dance knows that death feels a far more iminent presence than sexiness or wealth.) 
As the show began, I saw not one empty seat in the space, thoughtfully reimagined as a black box theater. It was reassuring to see such widespread community support of dance artists who have formed a self-described "non-hierarchical" collective, though the leadership of Erica Pinigis is evident. That leadership brought together this evening of roughly 10 pieces danced by 20 artists.
I was delighted by momentary conceptual interrogations that appeared throughout the night. The aesthetic simplicity of Juan Carlos Díaz Vélez's "Saudade" and its exacting performance by Megan Chiu, lit by a soft spotlight and dancing with a quiet coolness, was comforting. Liz Sexe's solo "Sorry. Who killed the angels?" struck a rare balance between repetition and surprise, punctuated by costume reveals and abstract movement that (thankfully) resisted literal translation.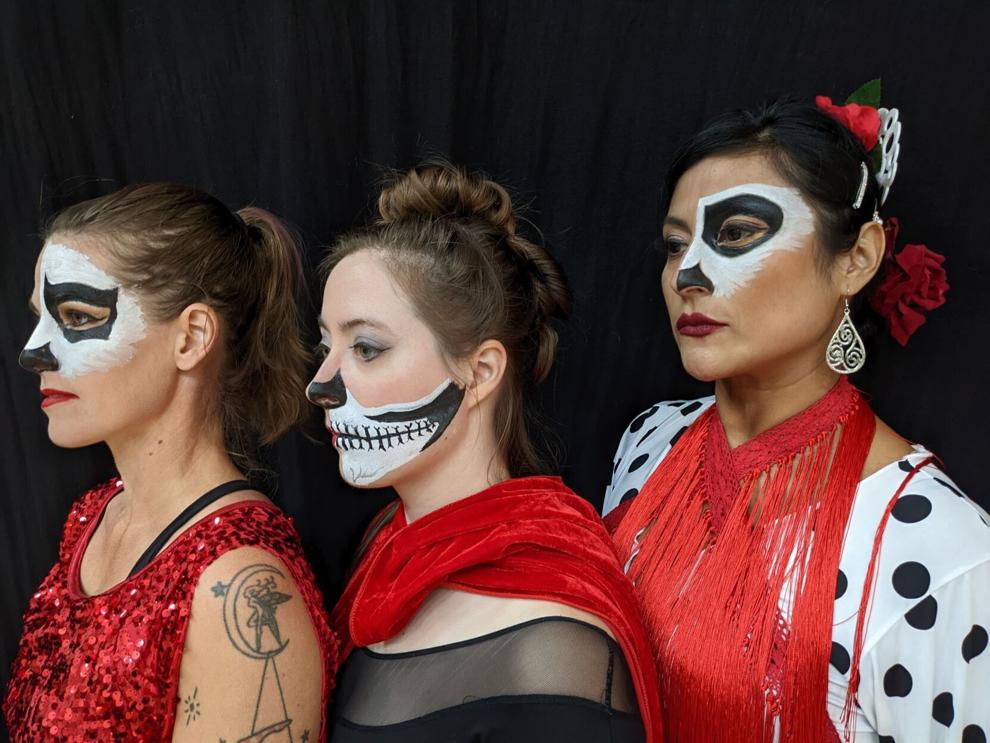 Multiple dancers performed with a live musical accompanist, which also allowed me to indulge in the longstanding tradition of hypothesizing whether or not a dancer is married to or simply friends with their musical accompanist.
Unfortunately, many pieces were performed clearly for the social-emotional benefit of the performer, less as a public offering. These failed to unfold in a way that felt urgent or surprising, a pain point exacerbated by nonexistent time limits. (Unlike in politics, this was an instance in which less democracy might prove useful.)
I would be remiss not to mention the remarkable abilities of the many performers. Of all the ways that Madison punches above its weight, the virtuosity and diversity of its dance community is no exception. The platform that Isthmus Dance Collective provides these artists is important, and no small feat.
Insofar as a collective can be steered, I hope the collective continues to expand the number of artistic voices involved, while contracting the stage time allocated for each. And do consider sex or money as future themes. We could all use more of that.