CHICAGO — Police cars cluster on the corners of downtown streets Wednesday as the radio announcer in the Lyft I'm in gives updates on the Rittenhouse murder trial, just across the border in Kenosha.
There will be no verdict tonight. The Lyft driver says there might be a mistrial. He sounds pleased by this. I don't say anything.
"Five Points was a place where a group of Americans lived in the future," says Nelly O'Brien, the remarkable, powerful figure at the center of a new musical, "Paradise Square." "A future still to be realized."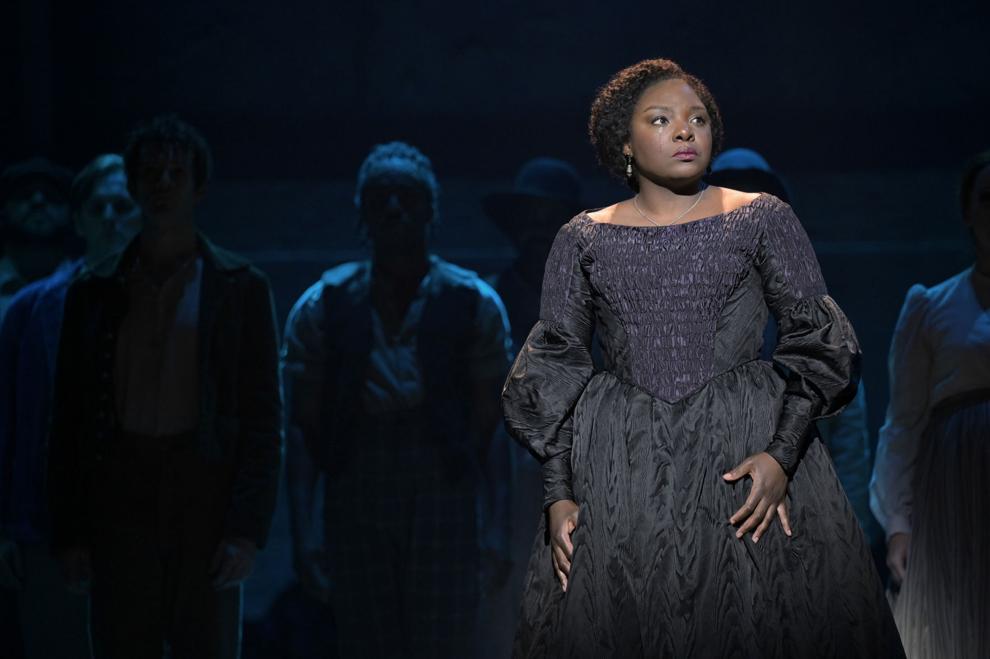 Set at the intersection of Manhattan streets and cultures — immigrant Irish and free African Americans — "Paradise Square" paints a glowing picture of racial harmony, mutual support and creative collaboration in a combustible moment.
It's 1863, the middle of the American Civil War. Tension over jobs simmers between the Black laborers and white immigrants, then erupts when President Lincoln institutes a draft that applies only to white men.
For most of two and a half hours, "Paradise Square" shoves the darkness and complication to the sides to make room for the dance, high-energy stepping and Irish dance. The musical had its first run in Berkeley in 2019 and is now "fine-tuning" (per the program notes) at Chicago's James M. Nederlander theater until Dec. 5, prior to a planned Broadway run. 
"Paradise Square" has a star-studded creative team, including director Moisés Kaufman and choreographer Bill T. Jones, with music by Jason Howland ("Little Women") and lyrics by Nathan Tysen and Masi Asare. The material, an original concept first developed by Larry Kirwan, is incredibly rich.
Yet in this iteration, "Paradise Square" lacks both focus and the courage of its convictions. It's part celebration, part powder keg, but the two never believably touch.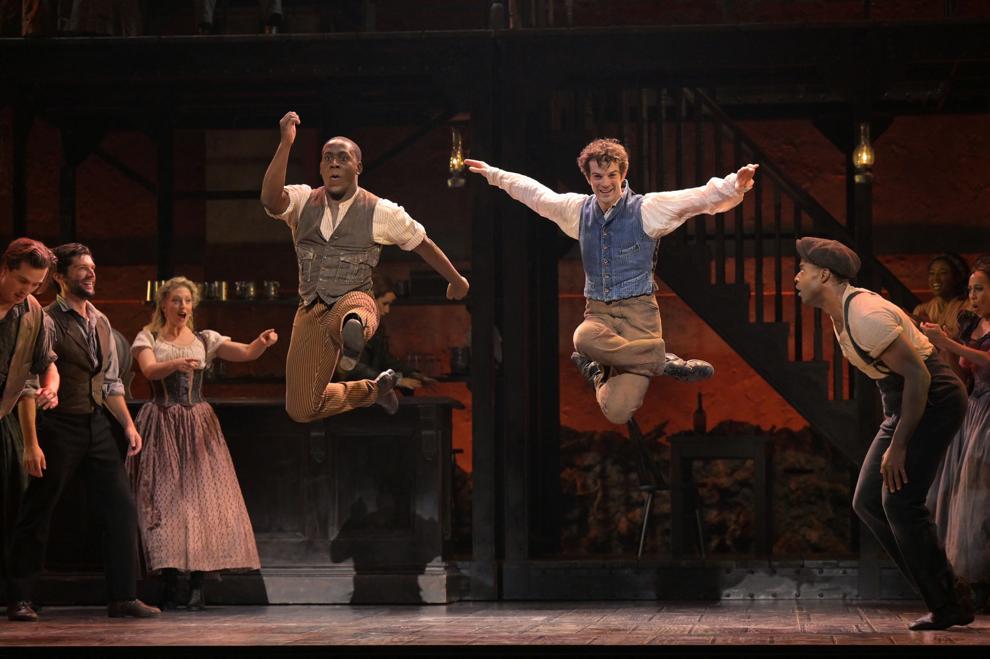 The clear center of "Paradise Square" is Joaquina Kalukango as Nelly O'Brien, a luminous character, a heroine for the 21st century and the beating heart of the show. Born free, Nelly enjoys a blissful, uncomplicated marriage to Irishman Willie (Matt Bogart) and runs a raucous Five Points bar with her sister-in-law, Annie (Chilina Kennedy).
Annie is in an interracial marriage as well, to a reverend played by Milwaukee actor and University of Wisconsin-Madison alum Nathaniel Stampley (in fine voice here, as always).
Satellite storylines revolve around a fresh Irish immigrant, Owen (A.J. Shivley), who fears immediate conscription into his new country's war, and Washington Henry (Sidney DuPont), a fugitive slave. Shivley and DuPont, both vigorous, expressive dancers, work out their differences on the pub dance floor.
There's another side plot with composer Stephen Foster and his "borrowing" of slave work songs, and still another with a comic book villain boss-type played by John Dossett. These plotlines are all held loosely and resolved quickly.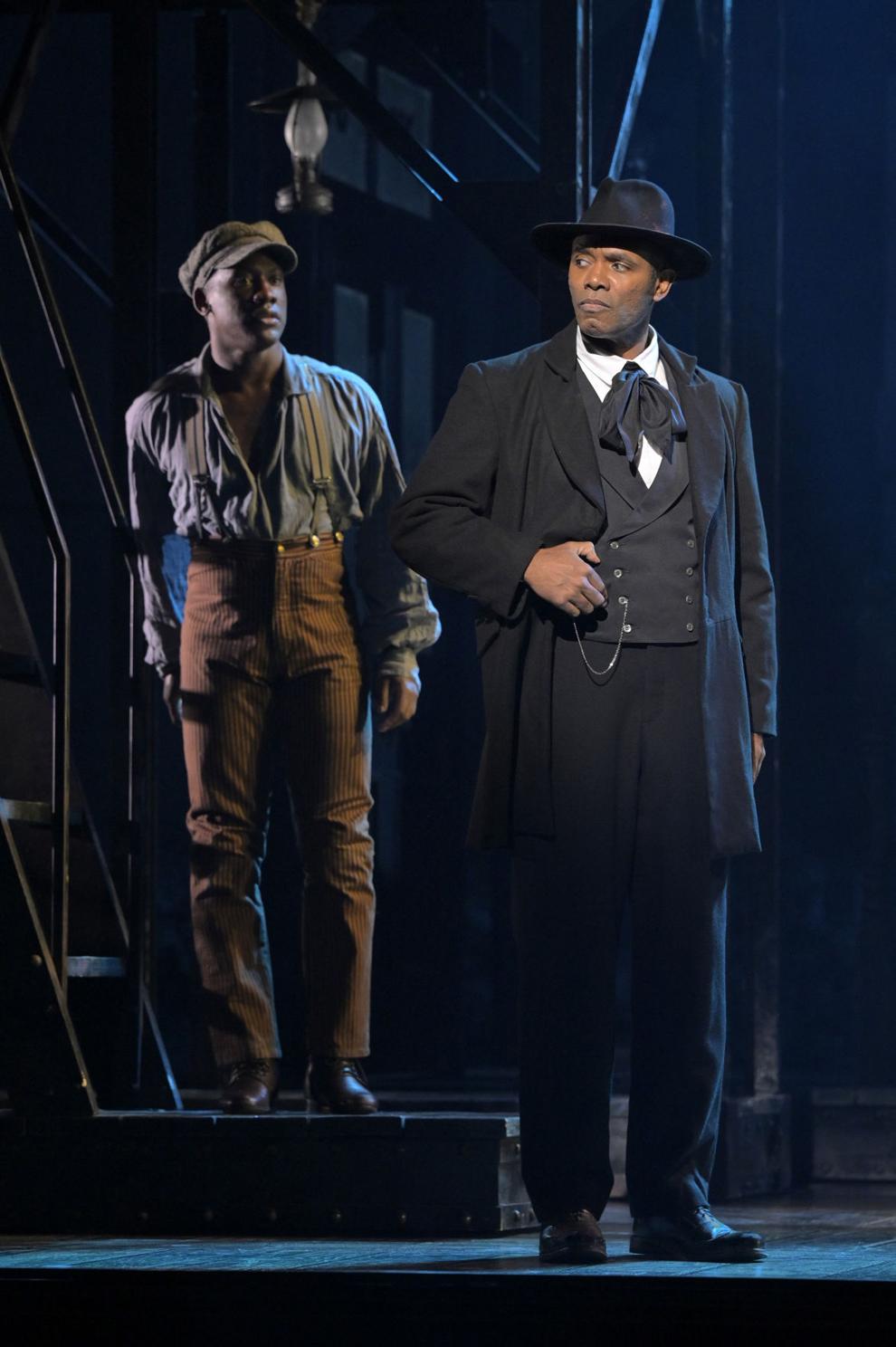 It should leave room for more development of the show's most compelling voice. Costumed in brocade jewel tones by Toni-Leslie James, Kalukango's Nelly dresses down every boss she comes across. She brings down the house with her eleven o'clock number, "Let it Burn." Why, by the end, does it feel like we still don't really know her?
This is not to say "Paradise Square" is without ample pleasures. Howland's score is anthem-heavy, a belter's dream (like "Newsies," with similar caps), with bright spots in the haunting "Breathe Easy," about a slave's journey north, and the rousing opening "Paradise Square."
Jones's choreography, created with several collaborators including the founders of dance troupe Hammerstep, is energizing and a thrill to watch. The ensemble rarely stops moving, a flurry of stomps and slaps, leaps and waving skirts.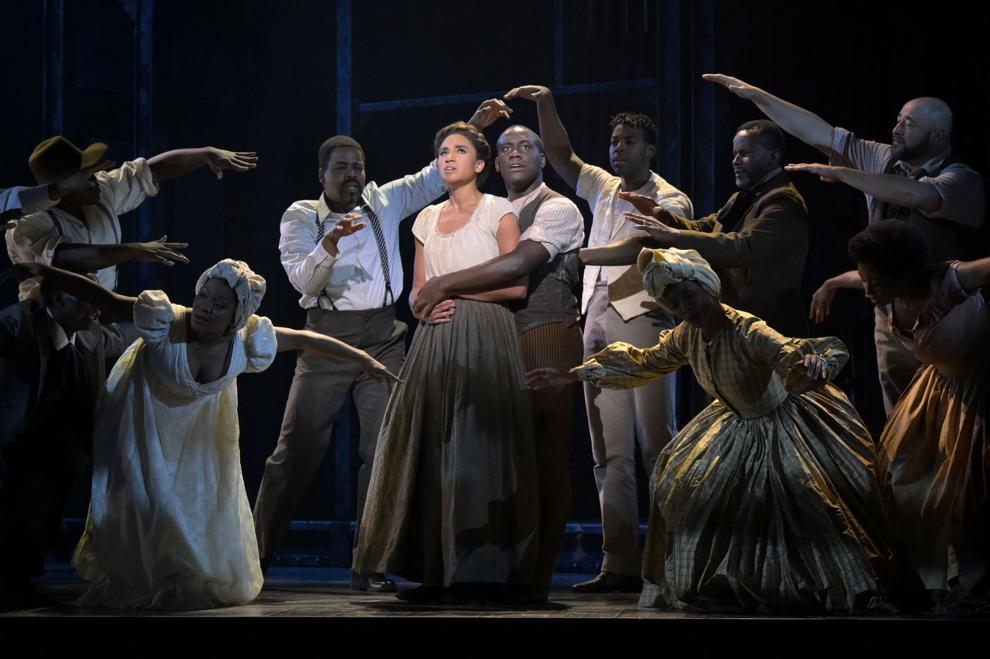 "Paradise Square" takes its harmonious Five Points oasis to Broadway in February. Between then and now, a lot could change in the world, both real and imagined. Could we get closer to that "future yet to be realized," and perhaps closer to Nelly herself? "Paradise Square" is hopeful, and I am, too.