The bold, intricately designed face-scapes Nuria Vega Moffat creates on foreheads and cheeks around Madison are worlds away from an untrained teenager with a 12-pack palette. 
Moffat describes her one-woman company, Metamorfaces, as "fantasy makeup." Her cases of paints are heavy and huge, even the smaller one. And her boxes of "bling," as she calls them — costume jewels, stars, hearts, seashells and flowers, among dozens of others — have proliferated.
"The business is getting fancier and fancier," Vega said. "I don't think many face painters are bringing crowns with bling and face painting all together at a festival, or at a birthday party. It really makes everything different."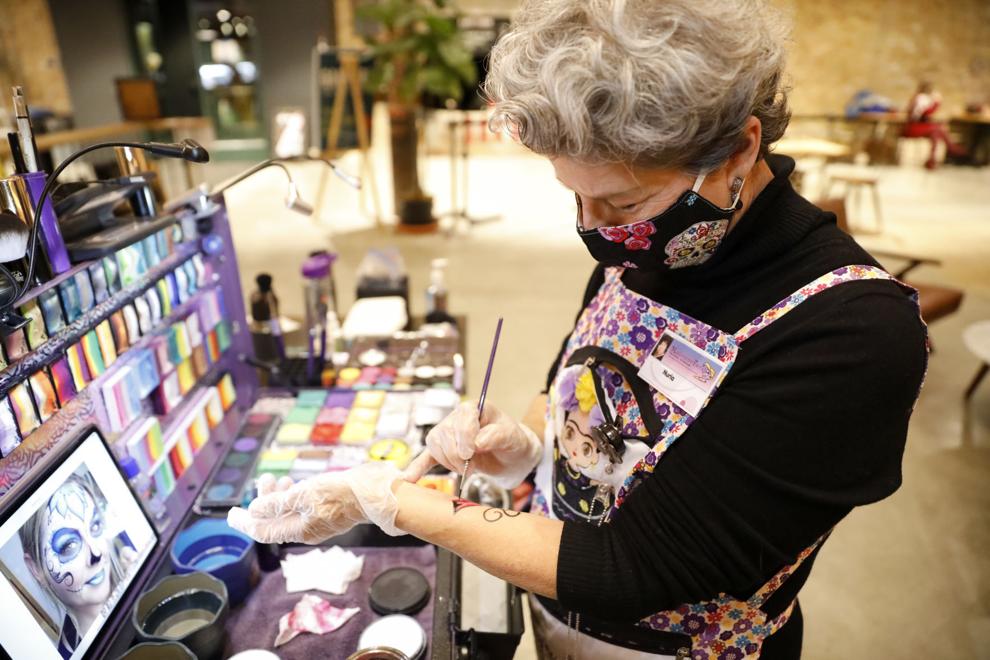 Moffat grew up in Heredia, Costa Rica, one of six children. After her father died, she said, "we learned how to survive, so I could never think of art as a professional career." Instead, she worked as a secretary and joined a union, which had "big parties with kids."
That's how she started, in the 1970s, doing face painting for children at events. She and her husband moved to Minneapolis, then Virginia, where their daughter was born. After they moved back to Costa Rica for a while, she added balloon twisting.
Vega and her family settled in Madison some 17 years ago. She was working as a bilingual resources specialist and translator when she came across YouTube videos with face painting techniques that captured her imagination.
"I saw all these paints, and all the types of brushes — brushes for flowers and brushes that are for dots, and brushes for tiger stripes and brushes to make double dew drops — the designs! A whole world opened for me."
Vega started getting into sparkles and glitter, and powders that last longer than paint. She got trios and five-color paints, where one swipe of a brush gives a rainbow of colors.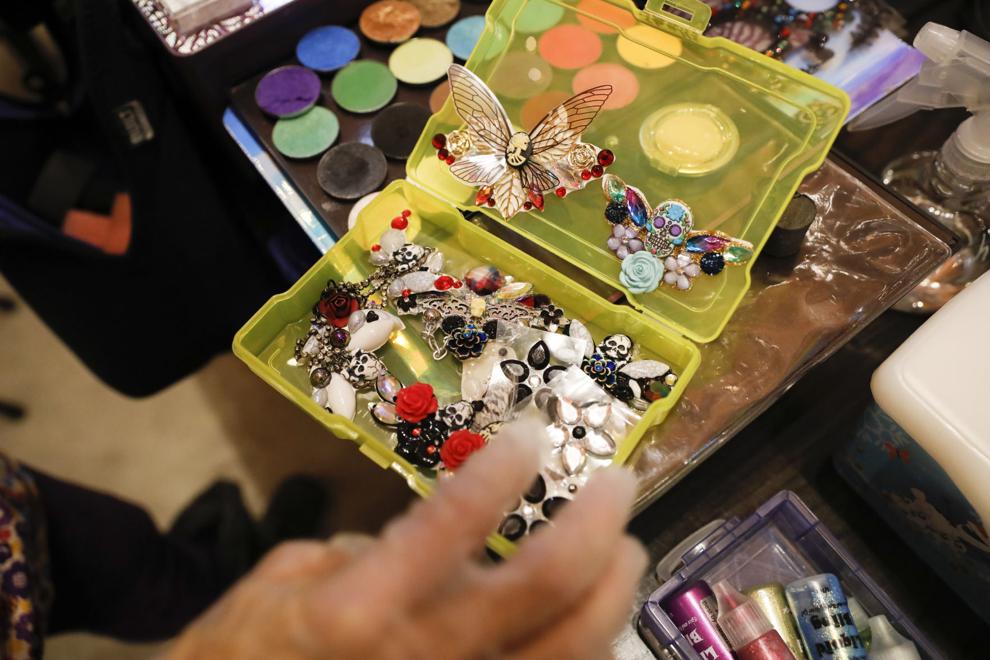 She launched Metamorfaces officially six years ago. Shortly before the pandemic shutdowns in March 2020, Vega had started to expand her range of custom pieces, adding sculptural elements with unicorn horns, angel wings, cameo pins and costume jewels, adhered with double-sided medical tape or skin-friendly glue. 
With parties and events finally returning after COVID-related cancellations, Vega hopes to expand her business and get more respect for her work, which she said some still dismiss.
The nice thing, though, is that unlike architecture or sculptural art, people understand face painting. She doesn't really have to explain. "If you're painting, people are seeing what you're doing," she said. "'Oh, I'll pick up your card, I have a party coming up.'
"And if you see the faces of some of these kids ... they will never forget the first time a face painter painted them. A professional, you know? Those kids are gonna raise their standards."