By coincidence, two new music documentaries about two of the most influential American rock acts of the last half-century are playing in Madison theaters this week.
Todd Haynes' "The Velvet Underground" played at the Madison Museum of Contemporary Art, 227 State St., as part of the museum's Spotlight Cinema series Wednesday. The film is also available to stream on Apple TV.
And Mary Wharton's "Tom Petty: Somewhere You Feel Free," screens Thursday at Marcus Point, 7825 Big Sky Drive, and Flix Brewhouse Madison in East Towne Mall. It will be released on Petty's YouTube channel before the end of the year.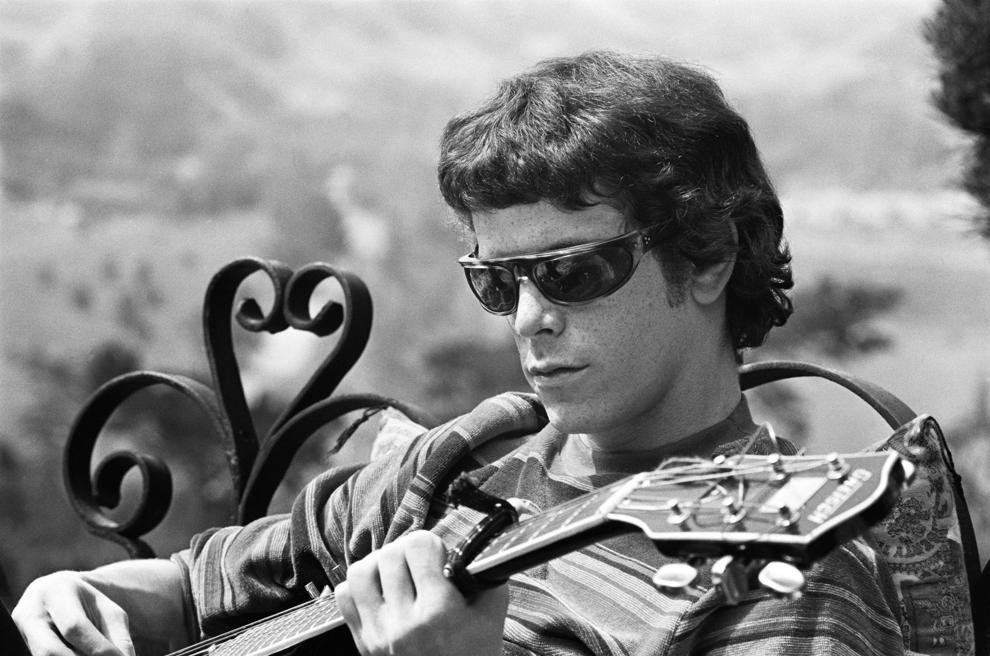 Haynes, who has made wonderful narrative films like "Far From Heaven" and "I'm Not There," faced a major challenge in turning the story of the Velvet Underground, the standard bearers of the 1960s New York counterculture scene, into a documentary. It's not just that the story of the Velvets wasn't compelling, with larger-than-life figures like Lou Reed, John Cale, and of course their impresario Andy Warhol in major roles. There just wasn't that much footage of the band performing.
That potential liability gets turned into an asset in "The Velvet Underground," a kaleidoscopic collage of images and words that visually evokes the jagged, fractured sound of the band. The screen is divided and then divided again, with archival images or clips from '60s underground cinema positioned alongside footage Warhol shot of Reed, Cale or other subjects staring, almost unblinking, into the camera.
Haynes interviews only subjects who were in the band or its orbit at the time, including Cale, filmmaker Jonas Mekas and actress Mary Woronov, and the insights are raw and unguarded. Musician Jonathan Richman gives a stunning deconstruction of what made the band's live shows so revolutionary and volatile; he could not understand where some of the sounds he was hearing were coming from.
By abandoning the need to tell a linear story that's easy for viewers unfamiliar with the band to follow, Haynes is freed up to include a wealth of details. Cale explains how the band's signature drone was inspired by, of all things, the sound of a washing machine. A sojourn to the West Coast is almost hilarious as the black-clad New York art-rockers collide with the sunny hippie dreamscape of '60s California. ("Peace, love, all that crap," as drummer Moe Tucker snarls.)
With constant infighting among the band members, what's surprising is not that the band soon falls apart but that it stayed together at all. "The Velvet Underground" honors a rebellious, one-of-a-kind band by refusing to box them into a traditional rock documentary.
Much tidier is "Somewhere You Feel Free," Mary Wharton's engaging film that focuses on the making of Petty's second solo album, 1994's "Wildflowers." Petty always considered it his best album with or without his band the Heartbreakers, and the film is being released in conjunction with a new boxed set, "Wildflowers & All The Rest."
Wharton drew from several hours of black-and-white 16mm film footage from the recording sessions that had stayed largely unseen in Petty's archives since he died in October 2017. Wharton weaves those scenes with present-day interviews with producer Rick Rubin and Heartbreakers Benmont Tench and Mike Campbell, along with Petty's daughter Adria.
Petty was going through sort of a personal and professional housecleaning while making "Wildflowers." He was estranged from his wife Jane Benyo (and would soon divorce her), and was breaking not only with his band (and firing drummer Stan Lynch) but with his longtime producer Jeff Lynne to work with Rubin.
"I wanted to be free of the democratic process," Petty says in an interview. But then, he ended up inviting most of the Heartbreakers to work on "Wildflowers" in some form or another, making it a very odd sort of solo album. While Petty's songwriting craft is as sharp as ever, there's a restlessness and intimacy to "Wildflowers" that one doesn't associate with the arena-filling Heartbreakers.
Seeing how songs like the title track, "You Don't Know How It Feels" and "Crawling Back to You" came together will be interesting to fans, as well as getting the chance to sort of hang out vicariously in the studio with Petty. There's literally not an ounce of conflict during the recording sessions, just talented guys hanging out, making jokes and, oh, making a classic album together.
I saw Petty three times in concert, but I always think of the one I missed, a headlining show at Summerfest in July 2017. At the time, I figured he was a seemingly ageless 66, and he'd be back someday. He died three months later. "Somewhere You Feel Free" is a poignant look back at Petty at his creative peak, and if you don't feel compelled to listen to "Wildflowers" after seeing it, you're made of stronger stuff than me.