Sara Archambault is thrilled that the documentary she produced, "Truth or Consequences," is playing Friday under the stars (weather permitting) as part of the Madison Museum of Contemporary Art's Rooftop Cinema series.
And not just because she used to live in Madison as a graduate student in the University of Wisconsin-Madison's Communication Arts department.
"I loved being in Madison, and I'm sad to not be coming back for the screening," Archambault said in a phone interview while on vacation in Maine. "This was a dream for me to show the film there. I'm thrilled that there's going to be an outdoor screening."
"Truth," directed by Hannah Jayanti, has its eyes on the stars as well. Jayanti spent several years in the titular New Mexico town, which aside from being named after a 1950s game show is known as the home of the world's only commercial spaceport, built by Virgin Galactic. Price of a ticket into orbit: $450,000.
Spaceport America casts a metaphorical shadow over the five locals that Jayanti interviews for the film, lonely but resilient iconoclasts who have bloomed amid hardship and poverty much like flowers bloom in the surrounding desert.
One elderly woman (who died during production) tells stories of her life as a circus performer, including the big cat that left deep scars in her face. A young woman who left her hometown only to return bitterly regrets her decision. A middle-aged man obsessively keeps and catalogues rocks and detritus he finds, as if curating a museum of the desert.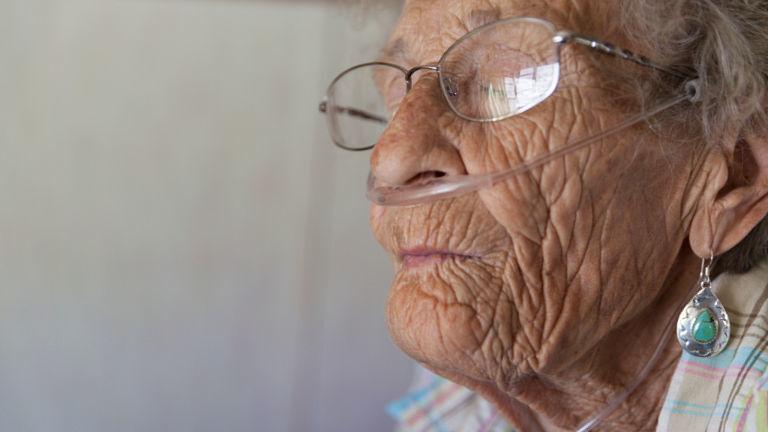 The film adds a science-fiction aspect to their stories, suggesting that what we're watching takes place in the near future, when most of humanity has blasted off from the Spaceport, leaving these five hardy souls still rooted in the Earth.
"When she first had an assembly (cut) of the film, it was a much more straightforward documentary, like small town vs. progress at all costs," Archambault said. "It wasn't true to the emotional experiences of the people who (Jayanti) met. So she recast the spaceport as, instead of an instigator, to be a metaphor. And once she made that leap, from observational documentary into this sci-fi scaffolding, the film really began to open up and became something quite beautiful, about human experience and what our time on this earth means."
A film journey
For Archambault, working on a bold and unclassifiable documentary like "Truth or Consequences" reinforces the possibilities of documentary filmmaking. She founded her own production company, Arch + Bow Films, devoted to creating independent documentaries, and co-founded the DocYard series in Boston to present such films to audiences.
"I've dedicated my career to nonfiction storytelling," she said. "To be able to not only witness but kind of help midwife stories like this and help artists who are doing something really exciting like this, well that's what makes what I do special."
[The emotions in Sundance hit 'CODA' need no translation]
When she arrived in Madison in the late 1990s after getting her undergraduate degree from Syracuse University, Archambault had intended to study documentary filmmaking to become a professor. But working as a production manager on a film by the late UW professor Nietzchka Keene rekindled her passion for the production side of filmmaking. (Archambault also volunteered at the Wisconsin Film Festival after it began in 1999 and befriended then-programmer James Kreul, who two decades later programmed the MMoCA Rooftop series.)
As a creative producer, Archambault describes her job as entering into a long-term partnership with the director to help them realize their vision. This includes helping them raise money and managing the budget, finding members of the filmmaking team such as editors, crafting the distribution and marketing strategy, and more.
It's an old joke in filmmaking that if everything goes right, the director gets the credit. If everything goes wrong, the producer gets the blame.
"You're making a film together, and you're on a journey that can often take many years," Archambault said. "It's like you're hiring your everyday companion for the next three to five years. One of the very first conversations I had with Hannah is that we're not always going to agree, and we always have to remember that we both have the film's best interests in our hearts."
When Jayanti hired Archambault onto the project, she and her filmmaking partner Alexander Porter had already shot the interviews one-on-one, which give them an unguarded intimacy that wouldn't have happened if a whole filmmaking team was tagging along with her.
"She literally just wandered the streets with her camera and met these people," Archambault said. Jayanti "developed relationships with them over time and kept coming back to them. So when these conversations have the intimacy that they have, it's because they are one on one."
Archambault didn't get to meet the characters in the film until they brought a rough cut to screen in Truth or Consequences, New Mexico, as part of a film and arts festival that Jayanti had created. Archambault said that once she had been to the desert town and met its people, she understood the tone and pacing of the film in a whole new way.
"It is a place that has its own understanding and relationship with time," she said. "If they were more laidback, they'd be dead. There's incredible poverty there, and it's so small, and so hot that people are inside during the day. There's a loneliness to it, but there's also a striving and a creativity to it.
"Those forces are pushing up against each other, these outer forces of limitations and disappointment, and these inner forces of resilience."